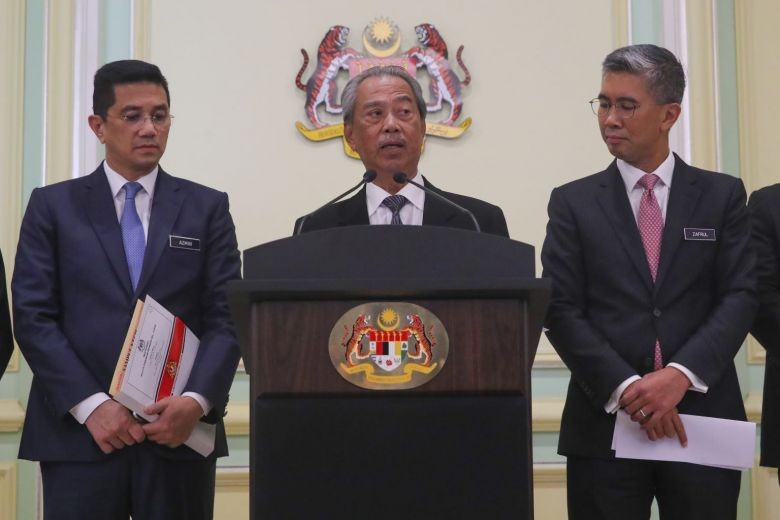 In a photo taken on March 16, 2020, Prime MInister Muhyiddin Yassin (centre) speaks during a press conference at the Prime Minister Office in Putrajaya, Malaysia.PHOTO: EPA-EFE
This move demonstrates the government's commitment to helping those affected by the Covid-19 outbreak," the prime minister's office (PMO) said in a statement yesterday.
The Covid-19 fund was launched by the government on March 11 as part of its effort to help the people of Malaysia affected by the outbreak.
The PMO noted that as of yesterday, the amount of donations accumulated into the fund, including government grants, is RM8.49 million.
VNT/The edge markets