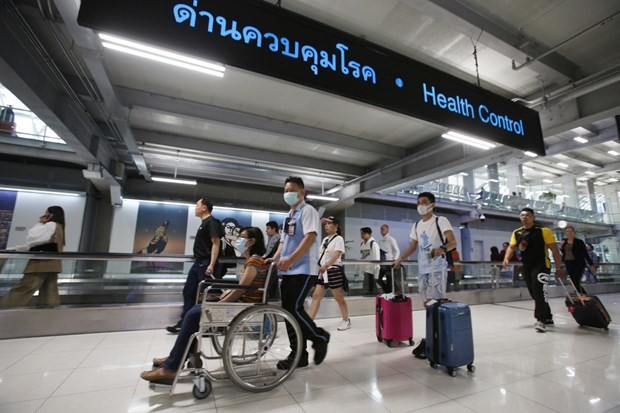 Suvarnabhumi Airport is adopting stricter health measures to monitor travellers arriving from China. (Photo: bangkokpost.com)
Thai Public Health Minister Anutin Charnvirakul has urged people not to panic over the outbreak of a mysterious viral pneumonia in China, and measures are in place to keep Thailand free of the disease.
The Department of Disease Control is working with the Airports of Thailand Plc (AoT) to closely monitor tourists from Wuhan, China's Hubei province where the lung infections have been found, he said
According to AoT President Nitinai Sirismatthakarn, infrared temperature screening devices have been installed at the four AoT airports currently serve daily flights from Wuhan including Suvarnabhumi, Dong Mueang, Phuket and Chiang Mai.
Other countries and territories in the region like mainland China, Hong Kong (China) and Singapore are also implementing necessary measures to control and prevent the mysterious pneumonia.
The first viral pneumonia case was first reported last week in Wuhan, leading to speculation a resurgence of the highly contagious respiratory syndrome severe acute (SARS) virus.
The Wuhan Municipal Health Commission said 163 people who had had contact with those infected had been placed under medical observation. It said efforts were continuing to identify the virus and its source.
"We have excluded several hypotheses, in particular the fact that it is a flu, an avian flu, an adenovirus, respiratory syndrome severe acute (SARS) or Middle East Respiratory Syndrome (MERS)," the Wuhan health commission said.
The commission said previously that there had been no human-to-human transmission of the illness. It added that a number of those infected worked at a seafood market in the city, leading authorities to sanitise the area./.
VNF/Bangkok Post