Medical Committee Netherlands-Vietnam contributes to COVID-19 fight in Quang Tri
The Medical Committee Netherlands-Vietnam (MCNV) presented assistance totaling VND 13 million (USD 558) to the central province of Quang Tri to help them effectively fight against the COVID-19 pandemic.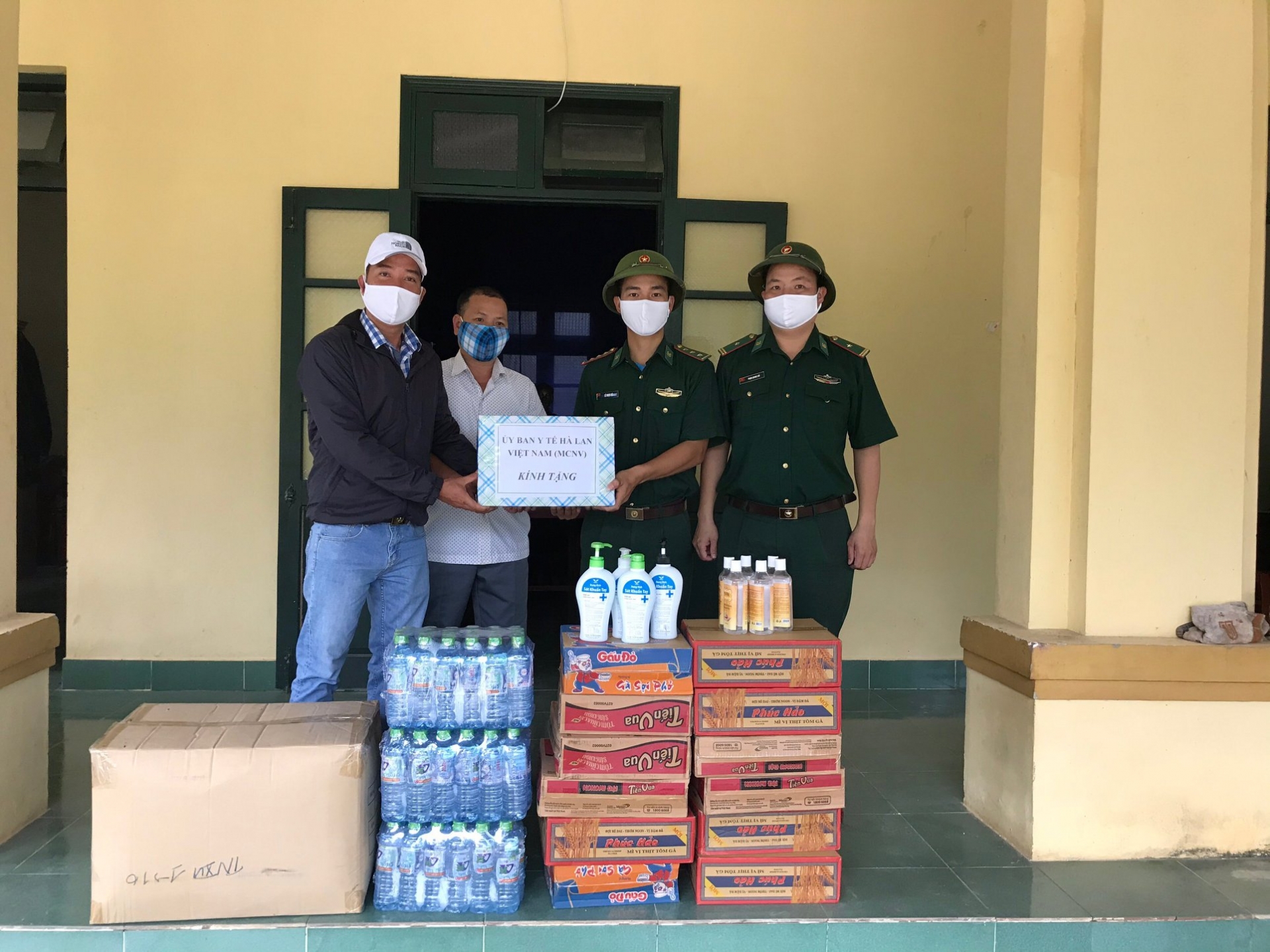 MCNV contributes to COVID-19 fight in Quang Tri province. Source: MCNV
Several MCNV's projects are being carried out in Huong Hoa district (Quang Tri), adjacent to the Vietnam – Laos border.
Due to heavy traffic across the border lines, the locality is at high risk of COVID-19 transmission.
Strengthening border security is one of the key measures adopted by local authorities in order to eliminate this risk.
Recently, a donation of VND 12 million (USD 515) was handed to two border guard posts in Huong Hoa district. The cash was spent on necessity supplies for the teams such as vitamin C effervescent drink, dried food, drinking water and instant coffee
At the same time, responding to the call for supports of Quang Tri province, MCNV Central Vietnam office donated VND 1 million (USD 43) to the province via the provincial Department of Foreign Affairs.
Founded on November 18, 1968 by a team of dedicated Dutch doctors, MCNV aimed to deliver the aid from Netherland to Vietnam, to support the country's resistant war through the sponsorship of medical supplies, hospital building, tuberculosis, malaria prevention, etc.
MCNV has persified its fields of operation, together joining hands with Vietnam in developing the country's economy with various projects in improving the livelihood of people in poor regions, gender equality, rehabilitation for the handicapped, reproductive health education, among others.
In 2018, MCNV marked its memorable 50th birthday with the fourth time receiving the Friendship Order of the State President to acknowledge the organization's contribution to Vietnam in the last five decades./.