Meet Saola - The Official Mascot of SEA Games 31
At the Southeast Asian Games - 31st SEA Games taking place in Vietnam, the Organizing Committee has produced 60,000 Saola mascot plush toys to give to sports delegations and athletes, and sell to fans as gifts.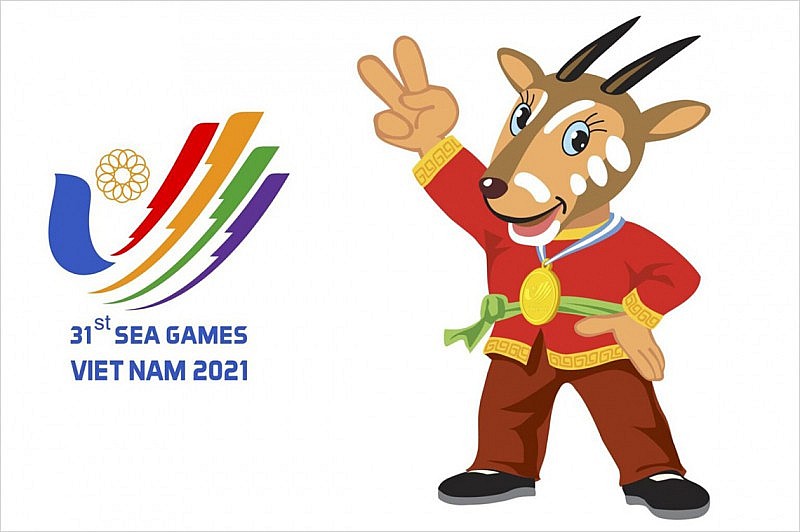 Image of Sao la drawn by artist Ngo Xuan Khoi. Photo: antg.cand.com.vn
The person who "transformed" Saola into this unique mascot is painter Ngo Xuan Khoi. Among more than 1,400 entries, he was selected to accompany the two largest sports events in the region, SEA Games 31 and ASEAN Paragames 11.
After this sports festival, Saola became well-known. However, few people know that the discovery of this animal, the journey to preserve and save it from extinction, is a long story with no end.
The Saola was first announced and discovered in Vu Quang National Park, Ha Tinh province in 1992. Since then, this species is said to have appeared a few more times in Nghe An and Quang Nam.
Memories of Saola of conservationists
At the beginning of May 2022, in Vu Quang district (Ha Tinh), a hot air balloon event with the theme "A walk of Saola - Asian Unicorn" took place.
This is an event in the series of events to celebrate the 31st SEA Games . Among the people who came to see Saola's image through the sketches of artist Ngo Xuan Khoi, there was Tran Binh Tu, former staff of Vu Quang National Park, who had spent many years pursuing this animal in real life.
Tu said that in 1990, the Vietnamese Ministry of Forestry (now the Ministry of Agriculture and Rural Development) and the World Wide Fund for Nature (WWF) had a survey on biodiversity in the Vu Quang Nature Reserve (now Vu Quang National Park).
Tu was sent to support the team because he was familiar with the area. During that process, the team discovered at the house of a local resident a strange and beautiful pair of horns, unlike any previously announced animal horns. They bought it for research purposes.
Saola mascot plush toys.
As the locals believed it was the horn of a mountain goat. However, after research, in May 1992, the team announced that this pair of horns was from Saola, belonging to the cow family and was first discovered in the world.
Soon after, the Ministry of Forestry and WWF decided to establish a Saola Research and Conservation Station right in Vu Quang National Park. The purpose is to trap and capture Saola for research and conservation.
However, many years later, although researchers have spent a lot of effort, they still have not seen Saola with their own eyes.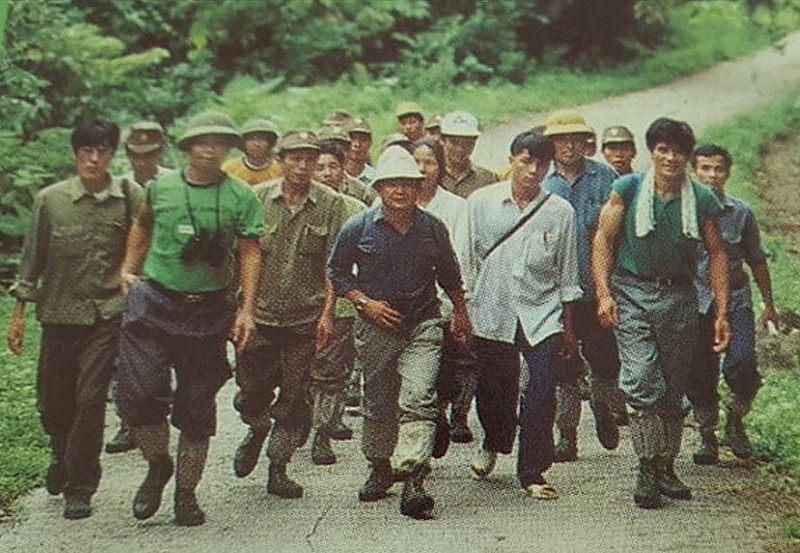 The Saola survey and research team of the Ministry of Forestry and WWF in Vu Quang district in the early 90s.
Symbol of Truong Son
The discovery of Saola caught the attention of conservationists worldwide because in the previous 100 years, only five species of large mammals had been found.
However, any attempt to reach a Saola remains difficult for conservationists. In 1998, this animal was said to appear in Pu Mat National Park (Nghe An). In 2013 - a year after the establishment of Saola Quang Nam Nature Reserve - through a photo trap set in the forest, images of this establishment species were recorded in this locality.
Since then, the animal that is said to be "Asian unicorn" has no longer appeared, although all preparations for conservation and breeding are ready at the world's first Saola Breeding Center, located in Bach Ma National Park.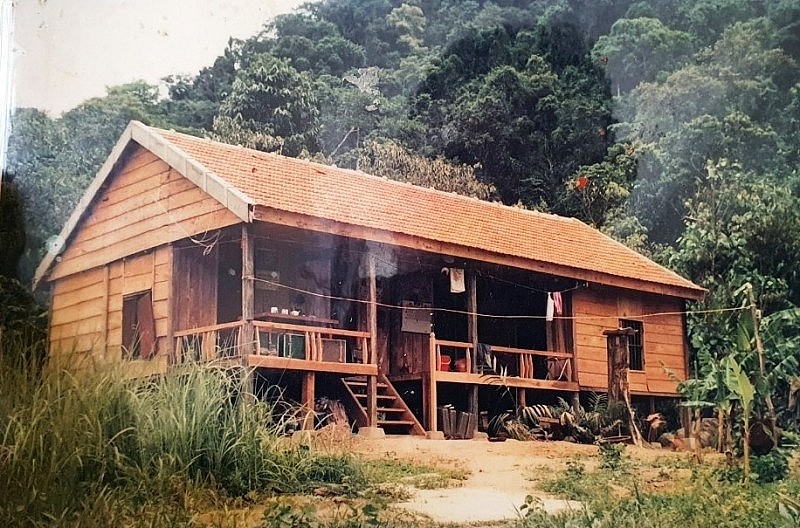 Saola reserve in Vu Quang district (Ha Tinh province) in 1992.
Since 2016, July 9 every year has been chosen as the World Saola Day. Also from this year, WWF-Vietnam officially announced the project "Save Saola" - a community campaign to raise awareness of society to conserve this rare animal, a pride of Vietnamese nature.
On July 9 2021, on the World Saola Day, Google cooperated with WWF Vietnam to launch the campaign "Preserve Saola's footprints". This is the first rare animal in Vietnam to be digitized by Google with 3D AR model.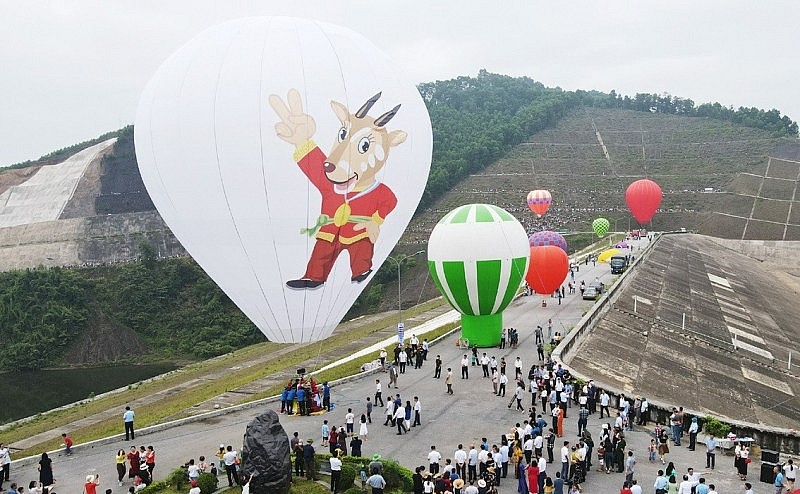 Image of Sao la printed on hot air balloons flying in the sky to celebrate SEA Games 31. Photo: antg.cand.com.vn
Painter Ngo Xuan Khoi said that the reason he chose this animal as a symbol was because Saola is the soul of the Truong Son mountain, a rare and endangered animal. The image of Saola also shows friendliness, agility and vivacity, consistent with the nature of sports, and typical of Vietnam.
Through the selection of Saola as the mascot of the 31st SEA Games, friends in the region and the world have the opportunity to know more about the special values ​​that nature has bestowed on Vietnam.
Saola mascot plush toys are expected to help the special games in the history of Vietnamese sports have lasting vitality. This is also a meaningful message about protecting wild animals that Vietnam wants to send to international friends.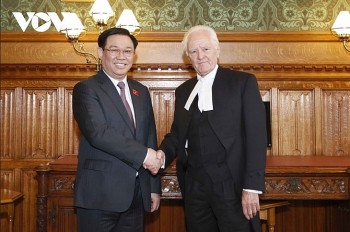 Friendship
Vietnam is willing to create all favourable conditions for investors of the UK to operate in the Southeast Asian country, National Assembly (NA) Chairman Vuong Dinh Hue told UK Secretary of State for International Trade Anne-Marie Trevelyan during their meeting on June 29 (UK time).