Vietnamese Students Compete at 2022 ASEAN University Games
As many as 53 Vietnamese students are joining the 2022 ASEAN University Games, which officially kicked off in Ubon Ratchathani province, Thailand, on July 28.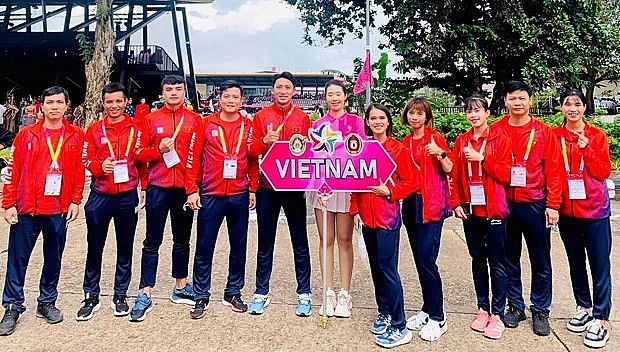 Vietnamese students attending 2022 ASEAN University Games. Photo: webthethao.vn
Featuring 23 sports, the biennial tournament brings together students from the 11 Southeast Asian nations, aiming to promote the sports movement among regional students.
Vietnamese students compete in six sports at the festival - athletics, taekwondo, electronic sports, futsal, pencak silat, and Muay Thai.
Most of the Vietnamese athletes attending the festival made outstanding performance at the 31st Southeast Asian Games ( SEA Games 31 ) that took place in Hanoi last May.
The event offers a good chance for Vietnamese athletes to learn from experience from regional countries, where the school sports movement is developing strongly, according to a representative from the High-Performance Sports Department.
Competitions are scheduled to last until August 6, with athletes from the 11 regional countries viking for medals in 23 sports.
By the end of July 28, the Vietnamese team won five gold medals in athletics.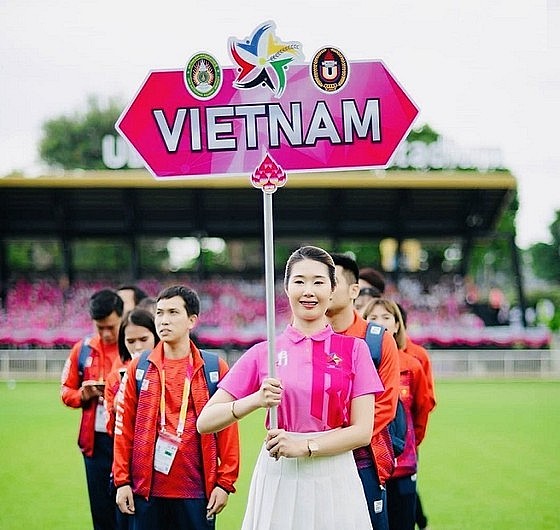 By the end of July 28, the Vietnamese team won five gold medals in athletics. Photo: Organizing Committee
At the 19th ASEAN University Games in Myanmar in 2018, Vietnam ranked fifth in the medal tally, with 16 golds, nine silvers and six bronzes.
The ASEAN University Games (AUG) is organized biannually by host countries on a rotational basis. The host nation shall propose the games to be hosted at a Council meeting and all decisions relating to the Games will be on consensus by the nations.
With its inception in 1981, the ASEAN University Games has grown in strength, numbers and quality. The inaugural setting up of the permanent AUSC Secretariat in Malaysia with further help in the realization of the objectives of AUSC.
Indeed the AUSC has worked hard in promoting solidarity and has contributed to the ongoing goodwill, understanding and comradeship of nations in the true ASEAN spirit.
The spirit of regional cooperation and solidarity upheld by ASEAN over the years remains steadfast in the aim of setting up the ASEAN University Sports Council in 1981.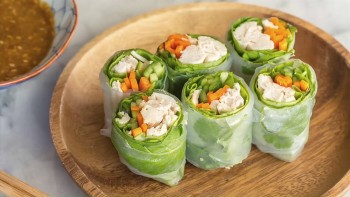 Travel
Rolls are a easy-to-make dish that is loved by many Vietnamese diners as well as Korean stars.