More than 500 foreign NGOs operate regularly in Vietnam
Up to now, Vietnam has relations with nearly 1,200 foreign non – governmental organizations (NGOs), of which 501 organizations have regular operations in Vietnam.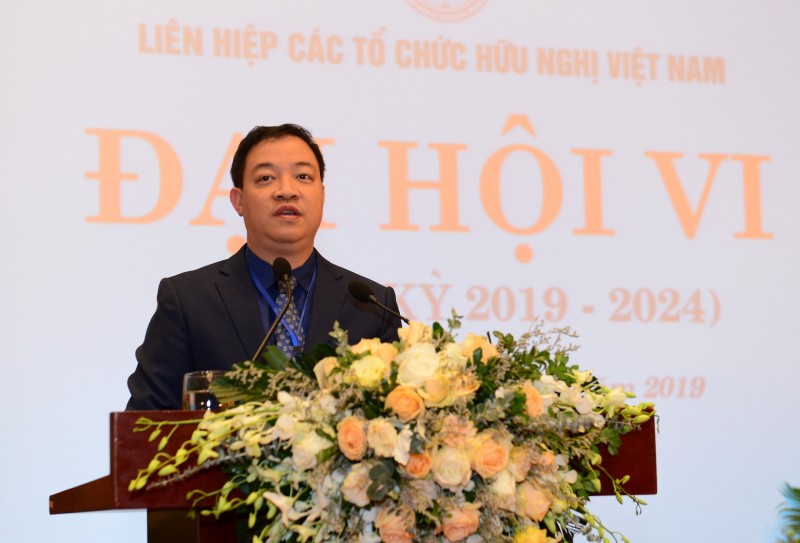 PACCOM Deputy Director General Nguyen Ngoc Hung. Photo: VNF
Nguyen Ngoc Hung, Deputy Director General of the People's Aid Coordinating Committee (PACCOM) delivered his speech at the sixth National Congress of the Vietnam Union of Friendship Organizations (VUFO) 2019-2024 tenure on December 5 in Hanoi.
In the 2014-2018 period, the total disbursement value was USD 1.47 billion (non-refundable aid hits USD 1.43 billion, equivalent to the result of the previous term). This can be considered a very positive result in the current context. Foreign NGOs aid continues to be used effectively, productive and spread to many localities, actively contributing to poverty reduction and sustainable socio-economic development of Vietnam.
PACCOM, the specialized and functional body of VUFO is responsible for relations with foreign NGOs and mobilizing aid. PACCOM works closely with foreign NGOs both at the central level and in all 63 provinces and centrally administered cities to facilitate foreign NGOs' activities in Vietnam.
In order to continue to perform well the task related to foreign NGO aid relations and mobilization, promoting the achievements and overcoming limitations, in the 2019-2024 period, the VUFO should do well on the following issues:
To coordinate actively, responsibly and synchronously from the Central to local levels to comprehensively implement the contents of the National Programme on Foreign aid mobilization for the 2019-2024 period, guiding localities effectively implement measures set out in this Programme.
To continue to prioritize capacity building, strengthen the organization, human resources and material facilities in focal agencies between foreign NGOs and local partners, and actively seeking resources to expand specialized training to the localities that have difficulty doing so.
To continue to create and innovate forms and methods of aid mobilization and guide localities in appropriate forms, methods and subjects of advocacy.
To enhace information sharing, providing timely and varied information in depth, applying information technology and creating favorable conditions for foreign NGOs operating in the localities.
To strengthen guidelines for ministries, branches, and localities to increase the coordination of foreign aid mobilization for socio-economic development with the expansion of people-to-people diplomacy and support Vietnam in international integration./.