Sixth National Congress of Vietnam Union of Friendship Organizations kicks off
The sixth National Congress of Vietnam Union of Friendship Organizations (VUFO) 2019-2024 tenure, officially opened on December 5 at the National Convention Center, Hanoi with the attended by nearly 700 delegates and guests.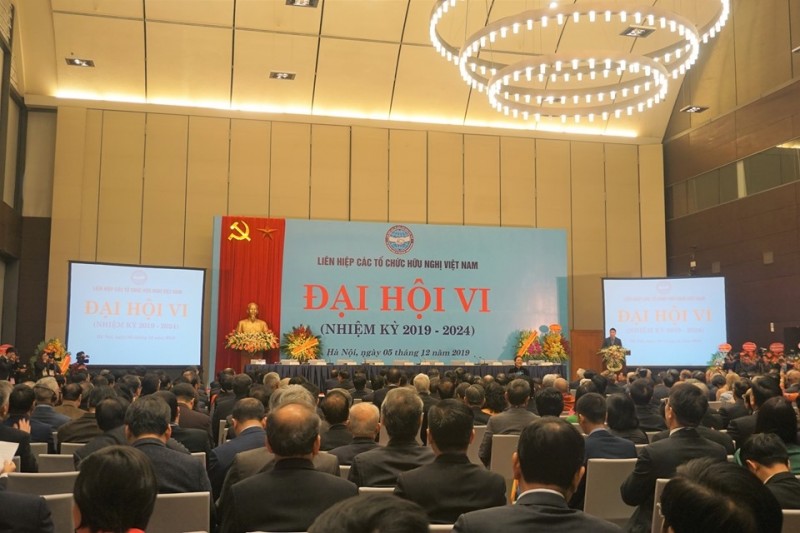 At the event. Photo: VNF
Attending the Congress are many leaders of the Party and State; committees, ministries, branches and socio-political organizations at central and local levels; with Ambassadors, agents, representatives of foreign embassies, international organizations and foreign non-governmental organizations (NGOs) operating in Vietnam.
From VUFO's side, there are members of the VUFO's Presidium and Standing Committee; representatives of member organizations at the central level and the Union of Friendship Organizations of provincial/ municipal friendship organizations.
With the theme "Strong reform, promoting the core role in people-to-people diplomacy, contributing to the construction and defense of the Fatherland", the Congress took place immediately after the Instruction 38 of the Secretariat of the Central Committee Communist Party of Vietnam "on continuing to renovate, promoting the role and improving the quality and performance of the Union of Friendship Organizations in the new situation".
The Congress will focus on reviewing VUFO's activities during the 2013-2018 period and working out orientations for the next term.
Furthermore, delegates will also vote for important seats in the Central Committee and other sub-committees of the Union in the 2019-2024 tenure./.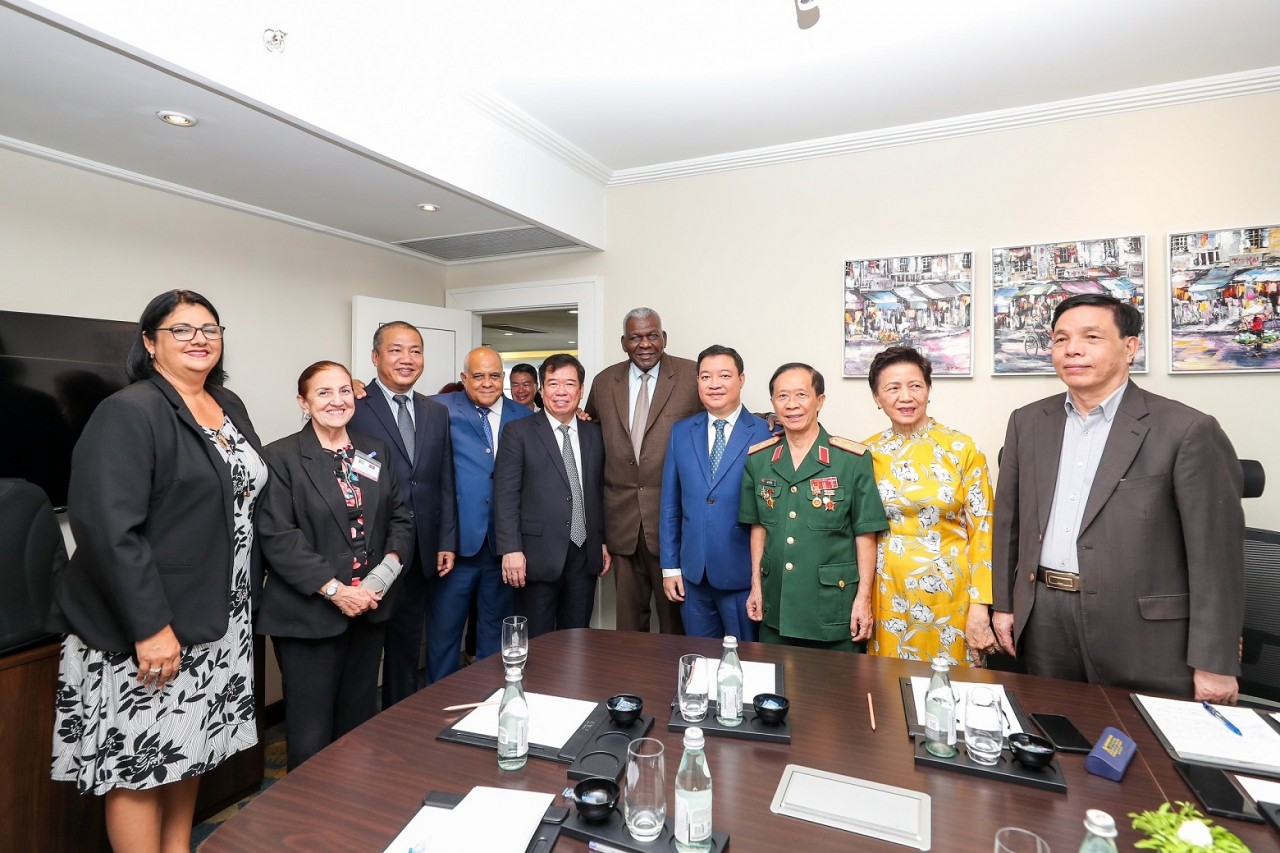 Friendship
President of the National Assembly of People's Power of Cuba Esteban Lazo Hernandez emphasized that Vietnam - Cuba is always united and faithful because they are one family.
September 27, 2023 | 15:11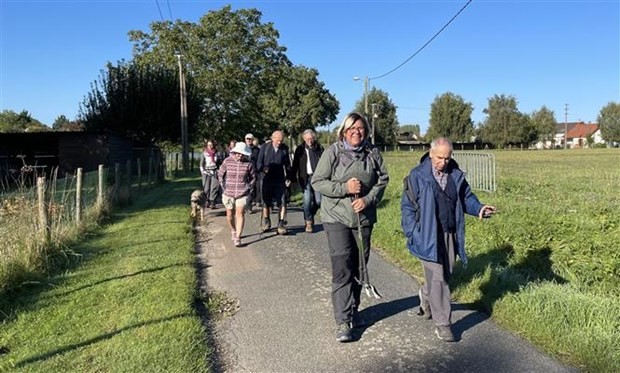 Friendship
The Children's Walk For Hope is a virtual event that will be held globally recently.
September 27, 2023 | 14:54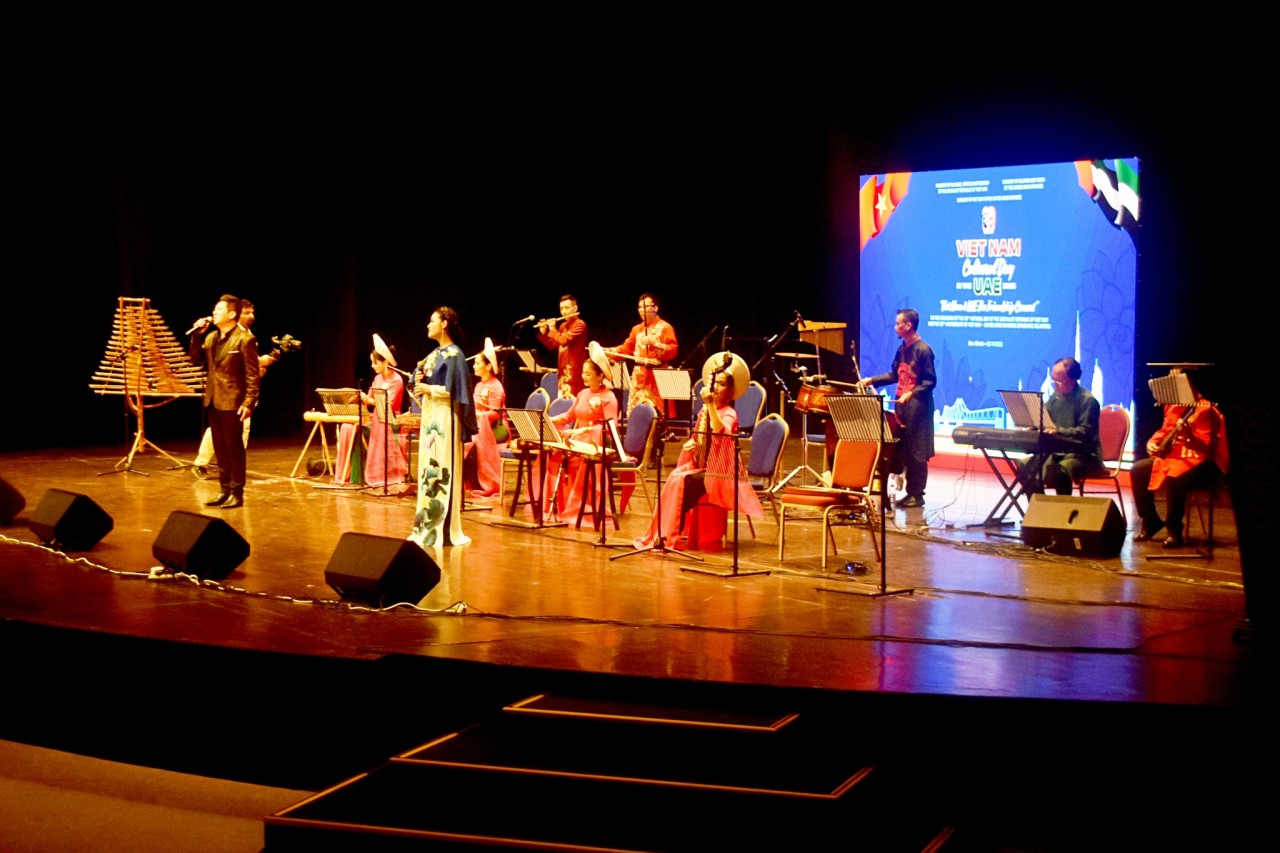 Friendship
A special art performance was held in the capital Abu Dhabi, gathering leading artists from Vietnam and the United Arab Emirates (UAE).
September 27, 2023 | 14:01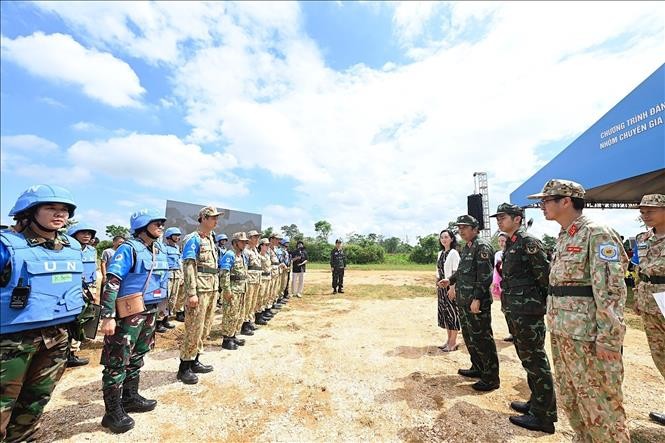 Friendship
Japan and representatives of State members of ASEAN Defence Ministers' Meeting Plus (ADMM-Plus) valued the preparations of Vietnam in hosting the Competency Evaluation Program for Prospective UN Peacekeepers (CEPPP) as well as outcomes of the program.
September 27, 2023 | 07:53