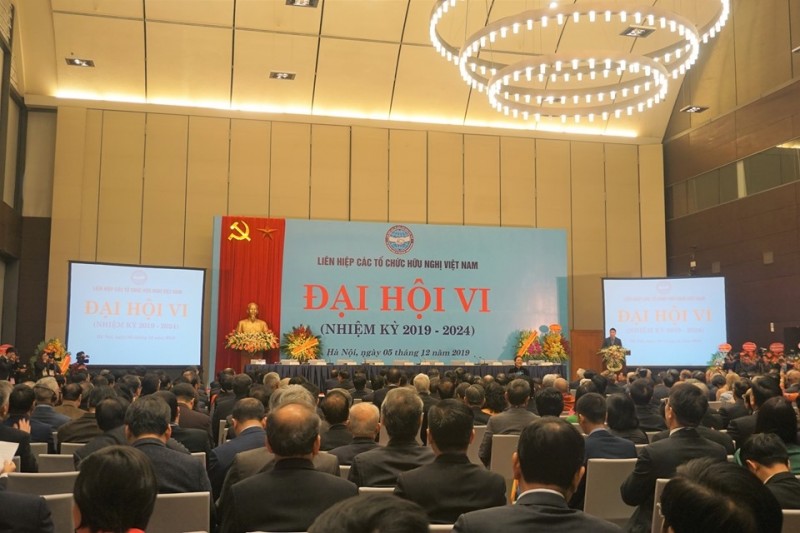 At the event. Photo: VNF
Attending the Congress are many leaders of the Party and State; committees, ministries, branches and socio-political organizations at central and local levels; with Ambassadors, agents, representatives of foreign embassies, international organizations and foreign non-governmental organizations (NGOs) operating in Vietnam.
From VUFO's side, there are members of the VUFO's Presidium and Standing Committee; representatives of member organizations at the central level and the Union of Friendship Organizations of provincial/ municipal friendship organizations.
With the theme "Strong reform, promoting the core role in people-to-people diplomacy, contributing to the construction and defense of the Fatherland", the Congress took place immediately after the Instruction 38 of the Secretariat of the Central Committee Communist Party of Vietnam "on continuing to renovate, promoting the role and improving the quality and performance of the Union of Friendship Organizations in the new situation".
The Congress will focus on reviewing VUFO's activities during the 2013-2018 period and working out orientations for the next term.
Furthermore, delegates will also vote for important seats in the Central Committee and other sub-committees of the Union in the 2019-2024 tenure./.
VNF