Mozambican Assembly President's Visit Promotes Traditional Friendship
The upcoming visit to Vietnam of the Mozambican Assembly President will foster the traditional bilateral ties.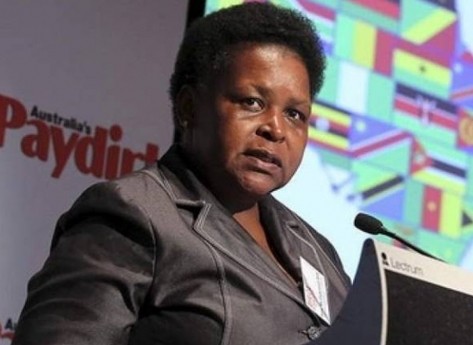 President of the Assembly of Mozambique Esperanca Laurinda Francisco Nhiuane Bias.
President of the Assembly of Mozambique Esperanca Laurinda Francisco Nhiuane Bias's upcoming official visit to Vietnam this month is expected to strengthen and spur the two countries' traditional friendship and multifaceted cooperation, particularly in the parliamentary sphere.
Nhiuane Bias, her spouse and a parliament delegation will be in Vietnam from June 18 – 23, at the invitation of National Assembly Chairman Vuong Dinh Hue.
This is the first visit to Vietnam by the Mozambican official in her current post since taking office in January 2020. It is also the first by a president of Mozambique's legislative body to promote joint works between the two parliaments, given the context that such relations have been maintained mainly within the framework of multilateral parliamentary forums with a limited number of bilateral delegation exchanges.
The trip is a highlight in the nations' bilateral engagements toward marking the 50th anniversary of their diplomatic relations which was established on June 25, 1975.
The Republic of Mozambique is located in Southeast Africa. Vietnam and Mozambique have traditional friendship relations, support each other in the struggle for independence and the cause of economic construction and development in each country.
The two sides set up their inter-government committee in May 2008 and conducted regular exchanges of their Party and State delegations.
Notably, the Mozambique side had visits to Vietnam by President Armando Emilio Guebuza (January 2007), Prime Minister Luisa Dias Diogo (June 2008), General Secretary of the Frelimo Party (October 2011) and many ministerial delegations in the fields of diplomacy, international cooperation, industry and trade, tourism, agriculture, defence, internal affairs, education, Frelimo Party School, especially recently there was a delegation of Prime Minister Carlos Agostinho Rosario (in 2017).
The Vietnamese side had visits to Mozambique by General Secretary Nong Duc Manh (April 2008), Deputy Prime Minister Hoang Trung Hai (July 2015), President Truong Tan Sang (March 2016), Permanent Secretary of the Secretariat Tran Quoc Vuong (December 2018), Minister of Public Security To Lam (December 2019).
Most recently, General Secretary Nguyen Phu Trong on June 6 held an online conference with Frelimo Party Chairman, Mozambique President Filipe Jacinto Nyusi.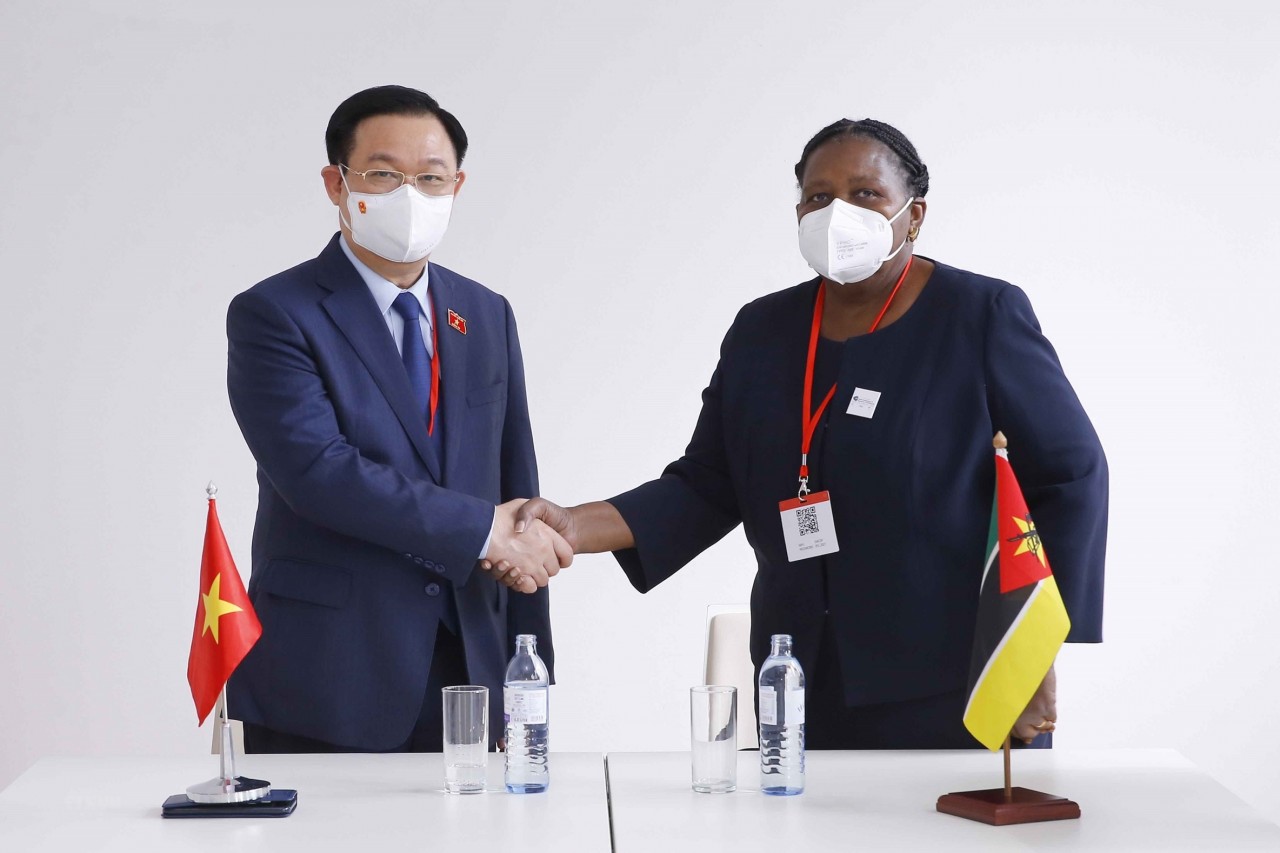 President of the Assembly of Mozambique Esperanca Laurinda Francisco Nhiuane Bias and Vietnamese National Assembly Chairman Vuong Dinh Hue at their meeting last year. Photo: VNA
Their economic and commercial ties have been sustained, with bilateral trade revenue reaching USD 157.18 million in 2020 and USD 149.5 million in 2021.
The countries worked together in research for food crops growth in Mozambique for 2013-2017. To cover the cost of the project, the Vietnamese Government contributed USD 1.96 million and the Mozambican Government USD 210,000.
Regarding investment, Military Industry-Telecommunications Group (Viettel) has a joint venture project with SPI Company of Frelimo Party on telecommunications investment in Mozambique with a total registered investment capital of more than USD 345 million, operating stably. and is considered as the most successful investment project of Viettel in Africa.
Regarding education and training, the nations have run cooperation programmes to organise short political courses for Mozambican officials and grant scholarships for Vietnamese and Mozambican students.
With positive results achieved over the past 50 years, Vietnam and Mozambique are making efforts to consolidate and develop to new heights the traditional friendship and multifaceted cooperation between the two countries, towards celebrate the 50th anniversary of the establishment of diplomatic relations in 2025.
At the 5th World Congress of Presidents of the National Assembly (WCSP5) in Austria in September 2021, NA Chairman Hue had a meeting with the Mozambican National Assembly President.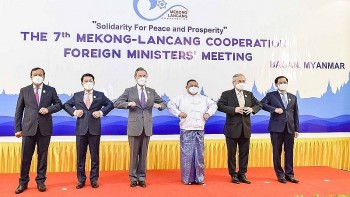 National
Foreign Minister Bui Thanh Son led a Vietnamese delegation to the seventh Mekong-Lancang Cooperation (MLC) Foreign Ministers' Meeting that was held in Bagan, Myanmar on July 4.