Mu Cang Chai highlights Vietnam beauty, says CNBC
Astounded by the terraced field and valley, Mu Cang Chai sets the scene for a destination for both domestic and international tourists to discover, as CNBC reported.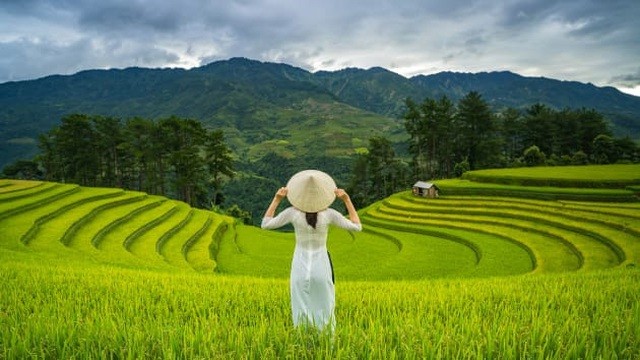 Spacious scenery, an attractive feature of Mu Cang Chai. (Photo: Dantri)
Located on Yen Bai province, approximately 200 km from Hanoi, Mu Cang Chai represents for a rustic and tranquil quintessence in the northern. Covering with the green of the terraced field, Mu Cang Chai draws a scenery of ethnic area for the tourists.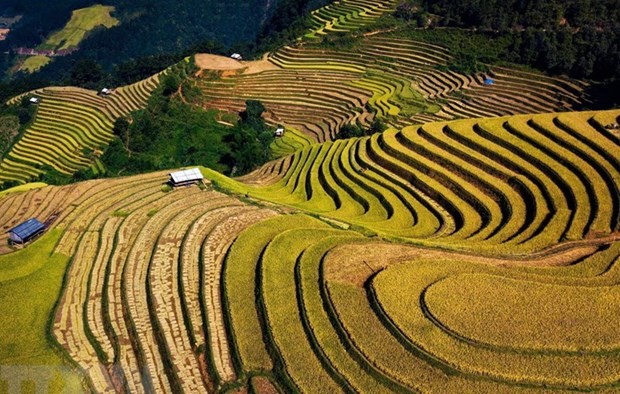 The terraced field - One of the National Heritages of Vietnam. (Photo: Vietnamplus/Do Tuan Anh)
According to the Ministry of Culture, Sports and Tourism of Viet Nam, Mu Cang Chai was once recognized as National Heritages with the terraced field in 2007, one of the best Vietnam destinations.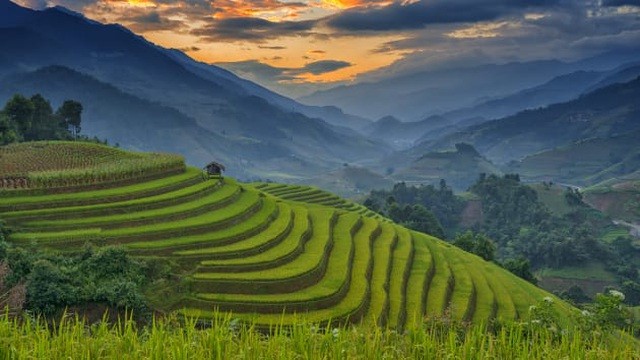 The charming slope attracts tourists from the world. (Photo: Dantri)
Referred from CNBC, with various villages and relics, including La Pán Tẩn, Chế Cu Nha, Dế Xu Phình, creating a symphony in the highland with the untouchable landscape, Mu Cang Chai attracts tourist with a different charm.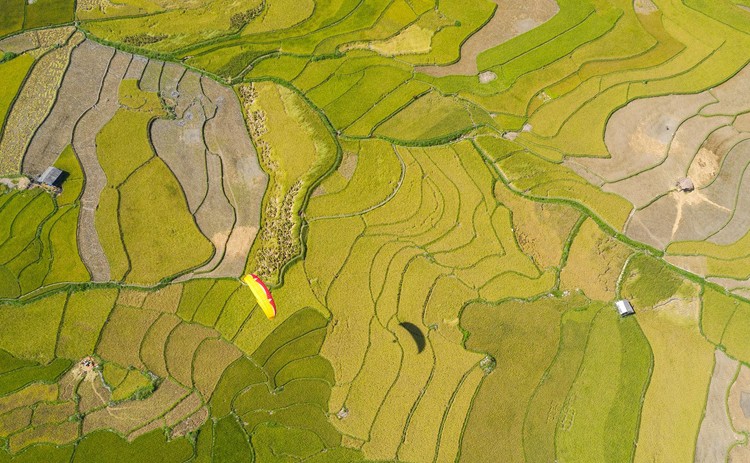 The scenery from above with parachute. (Photo: Vnexpress)
Besides the scenery, tourists also participate in festivals, conquering the Khau Pha Pass, discovering the Mo and Pu Nhu waterfall.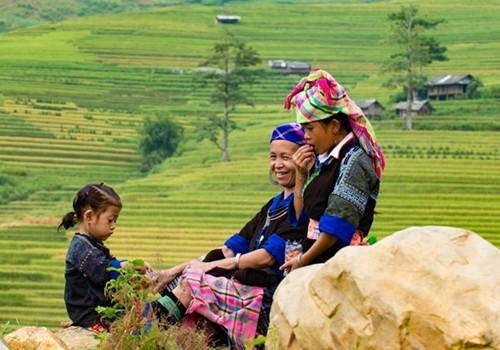 People are friendly, hearty, hospitable reception. (Photo: Qdnd)
Furthermore, tourists can impress with hospitality of the people in this rural area, enjoying the significant dishes, experiencing the natural ingredients and cooking a true meal of Mu Cang Chai's style.