My Lai Peace Foundation presents gifts to AO/dioxin victims and poor students in three provinces
The My Lai Peace Foundation  - a non-profit organization in coordination with the Association for Victims of Agent Orange (AO)/Dioxin of the Mekong Delta provinces of Bac Lieu and Ca Mau on June 3 handed over 15 houses of gratitude to AO victims and 90 bicycles to poor students in Bac Lieu, Hau Giang and Ca Mau provinces.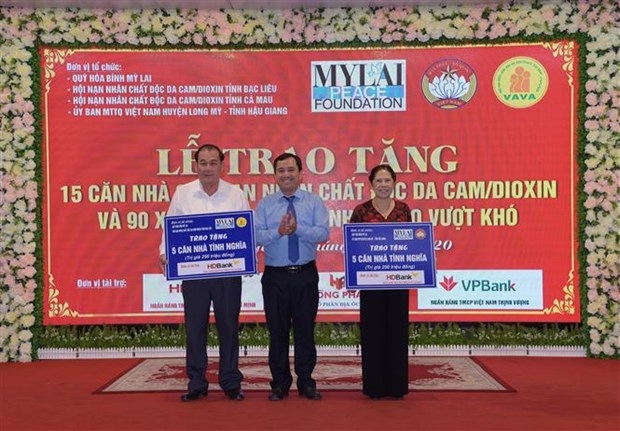 The My Lai Peace Foundation symbolically hands over houses of gratitude to the Association for Victims of Agent Orange (AO)/Dioxin of Bac Lieu Province and Vietnam Fatherland Front Committee of Long My District (Hau Giang province). Photo: VNA
According to Bac Lieu Online, each house worth VND 50 million (over USD 2,150) and each province received five houses and 30 bicycles.
My Lai Peace Foundation - a a non-government and non-profit organization was founded in late 2016 to support to people in My Lai region, My Son ward, Son Tinh district, Quang Ngai province where 504 innocent people was massacred in 1968. Promoting culture, education, community development and healing the wound of war is also one of the main purpose of the Foundation.
Speaking at the handover ceremony, Chairwoman of the My Lai Peace Foundation Truong Ngoc Thuy said she was happy to receive coordination from the three provinces in supporting AO/dioxin victims, saying that the organisation always joins hands with the community to provide assistance for AO/dioxin victims and their relatives.
According to her, the war has passed but Vietnam is still heavily affected countries by AO/Dioxin contamination with 4.8 million Vietnamese people were exposed to AO/dioxin, and about 3 million people became victims. Many victims and relatives of AO/Dioxin victims are suffering, tormented both mentally and physically. Therefore, My Lai Peace Foundation wishes to share that pain and join hands to heal the wound of war in the spirit of "leaving no one behind".
Thuy hoped that sectors and agencies of localities nationwide will continue to coordinate with the fund to help ease the pain of AO victims.
The US army sprayed some 80 million litres of toxic chemicals, 61 percent of which was Agent Orange containing 366 kilograms of dioxin, over nearly one quarter of the total area of South Vietnam from 1961 to 1971.
Preliminary statistics showed that 4.8 million Vietnamese people were exposed to AO/dioxin, and about 3 million people became victims. Tens of thousands of people have died while millions of others have suffered from cancer and other incurable diseases as consequences of exposure. Many of their offspring have also suffered from birth deformities.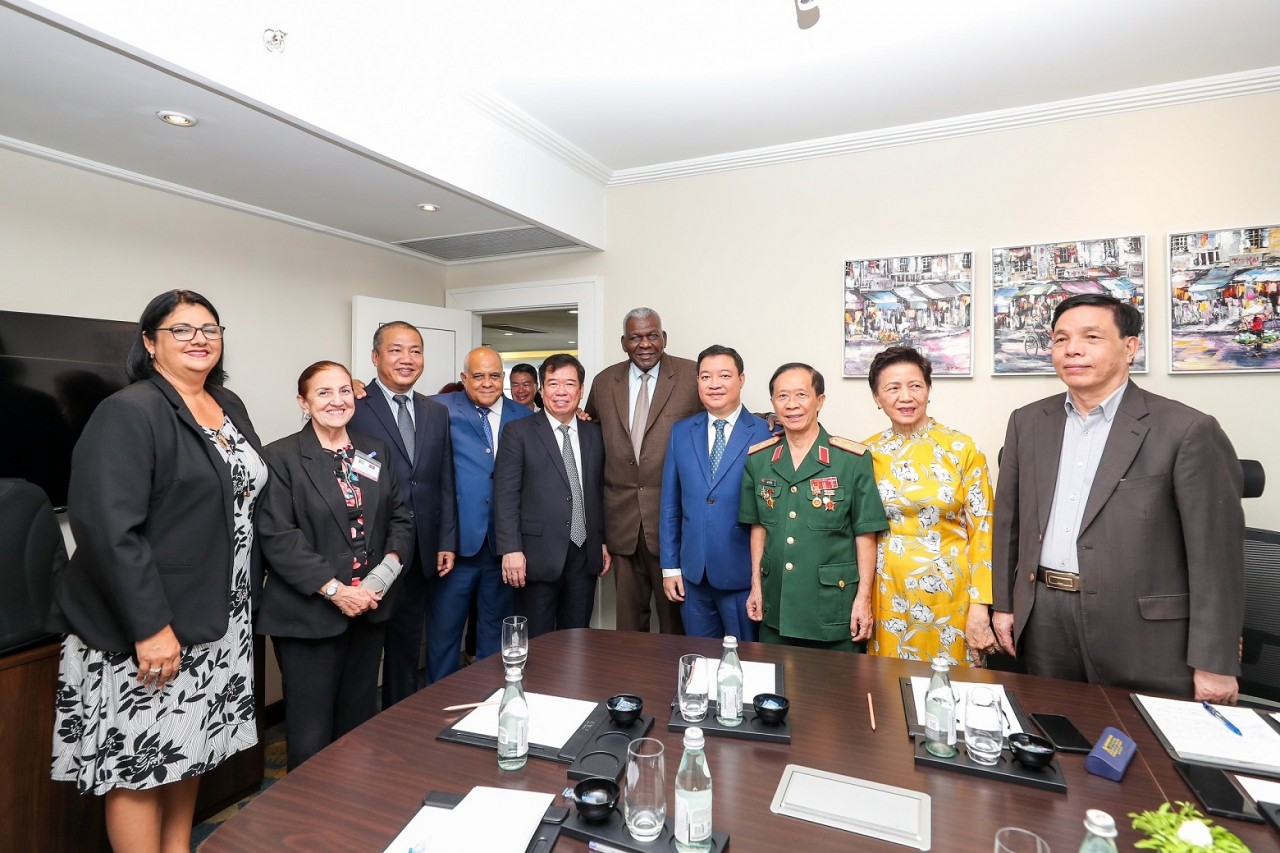 Friendship
President of the National Assembly of People's Power of Cuba Esteban Lazo Hernandez emphasized that Vietnam - Cuba is always united and faithful because they are one family.
September 27, 2023 | 15:11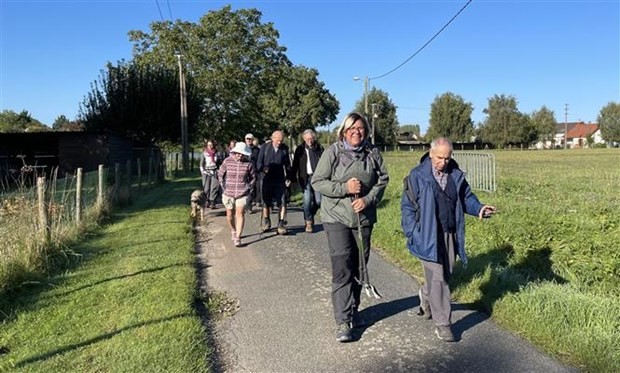 Friendship
The Children's Walk For Hope is a virtual event that will be held globally recently.
September 27, 2023 | 14:54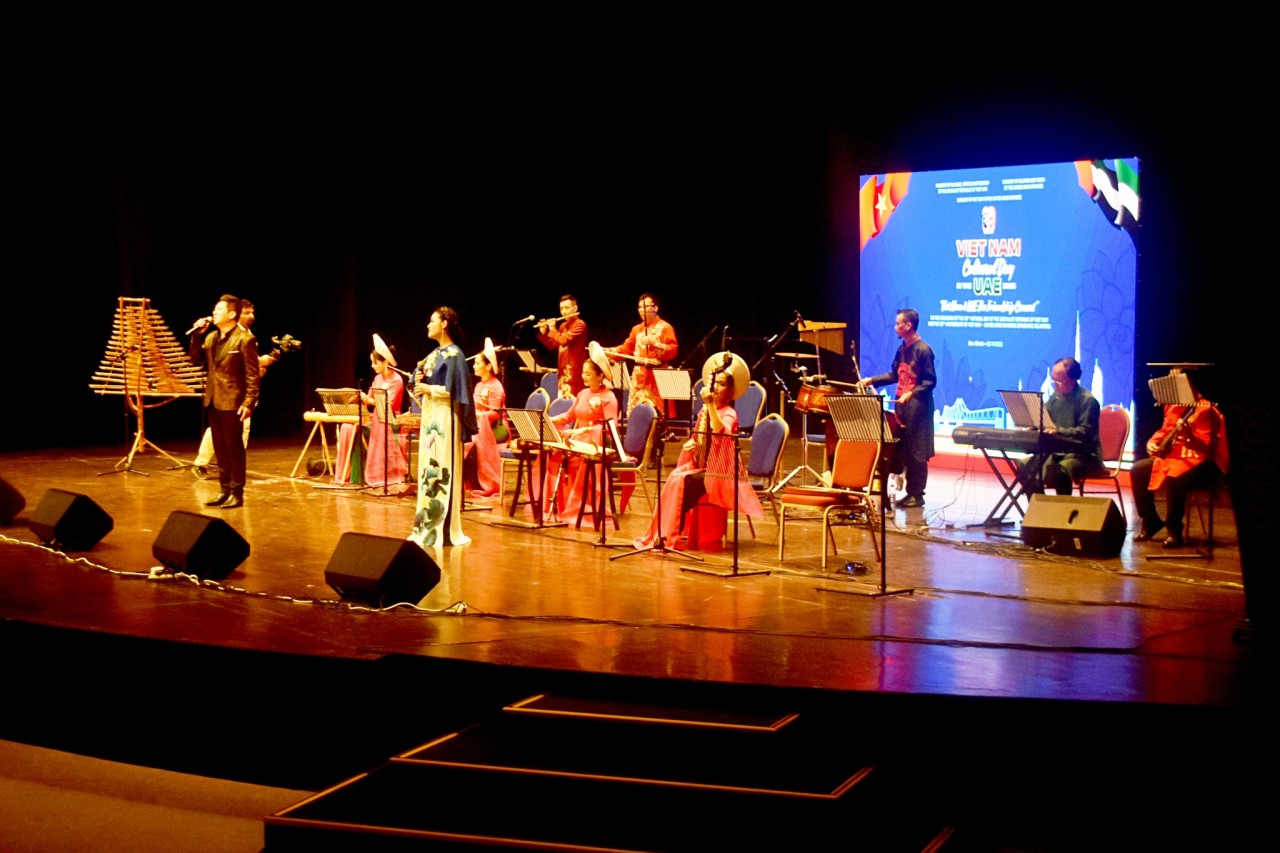 Friendship
A special art performance was held in the capital Abu Dhabi, gathering leading artists from Vietnam and the United Arab Emirates (UAE).
September 27, 2023 | 14:01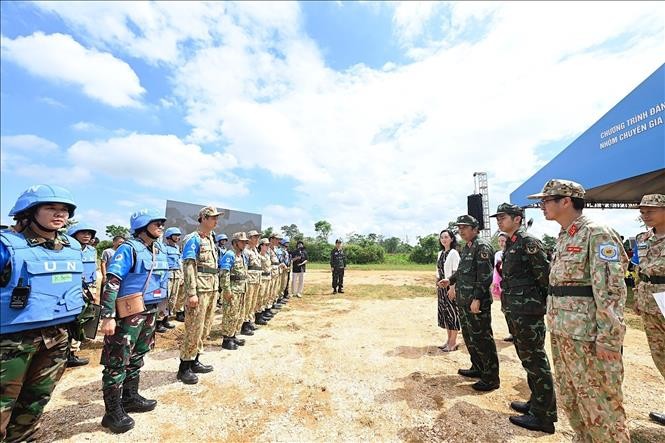 Friendship
Japan and representatives of State members of ASEAN Defence Ministers' Meeting Plus (ADMM-Plus) valued the preparations of Vietnam in hosting the Competency Evaluation Program for Prospective UN Peacekeepers (CEPPP) as well as outcomes of the program.
September 27, 2023 | 07:53