"Mysterious Asia" - Painting And Ceramic Exhibition Opens In Ho Chi Minh City
An exhibition of paintings and ceramics in oriental style with the theme "The Asian Mystique - Mysterious Asia" is organized by Silk La Artspace & Gallery (Nguyen Van Huong street, Thao Dien ward, Thu Duc city) from January 1 to January 19, 2023.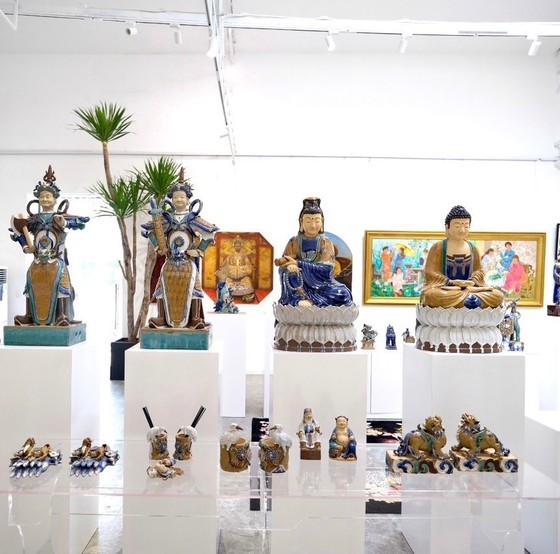 Photo: Sggp
The exhibition displays nearly 100 works of Southern ceramics and paintings themed on Asia, Indochina, and Cochinchine. The paintings in the exhibition are rich in genres and materials, showing the majesty of the feudal lords through the works of painters Bui Huu Hung and Tran Minh Tam, or the works of artist Ta Huy Long bringing viewers a vivid history of Vietnam with paintings. Bui Huu Hung was born in 1957 in Hanoi, graduated from Hanoi University of Fine Arts, and is a member of the International Association of Lacquer Painters. His works have been displayed in many places around the world such as London, Norway, New York, Bulgaria, Poland, Belgium, and Vietnam.
Besides, the exhibition also features works of the well - known artists such as Truong Van Y or paintings by famous lacquer painter Nguyen Tu Nghiem.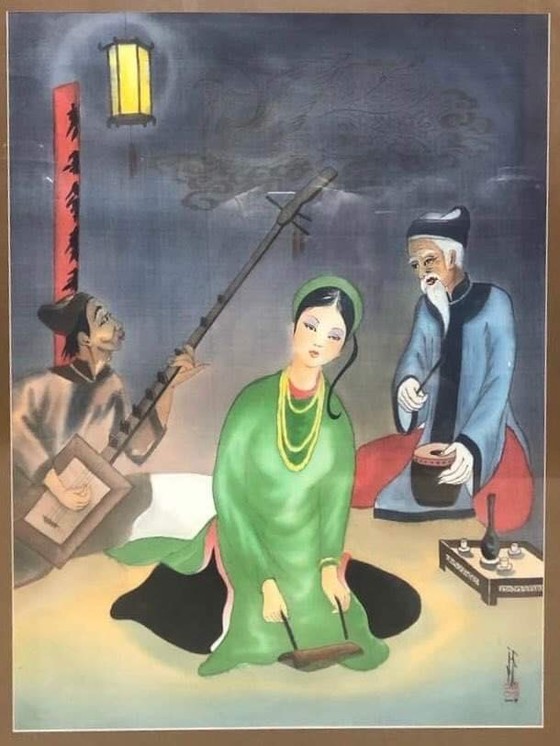 Photo: sggp
The famous Cay Mai pottery line in the ancient South is also displayed at the exhibition. Inspired by the Cay Mai pottery line that has been lost since the 20th century, there are artisans having preserved and recreated the most typical products of the famous Mai Cay brickyard.
Products of the Cay Mai brickyard include popular large-sized pottery, decorative art products, water pipes, terracotta statues, and colored glazed crockery. The unique and characteristic ceramic product of Cay Mai pottery produced in the late 19th and early 20th centuries is colored glazed ceramic.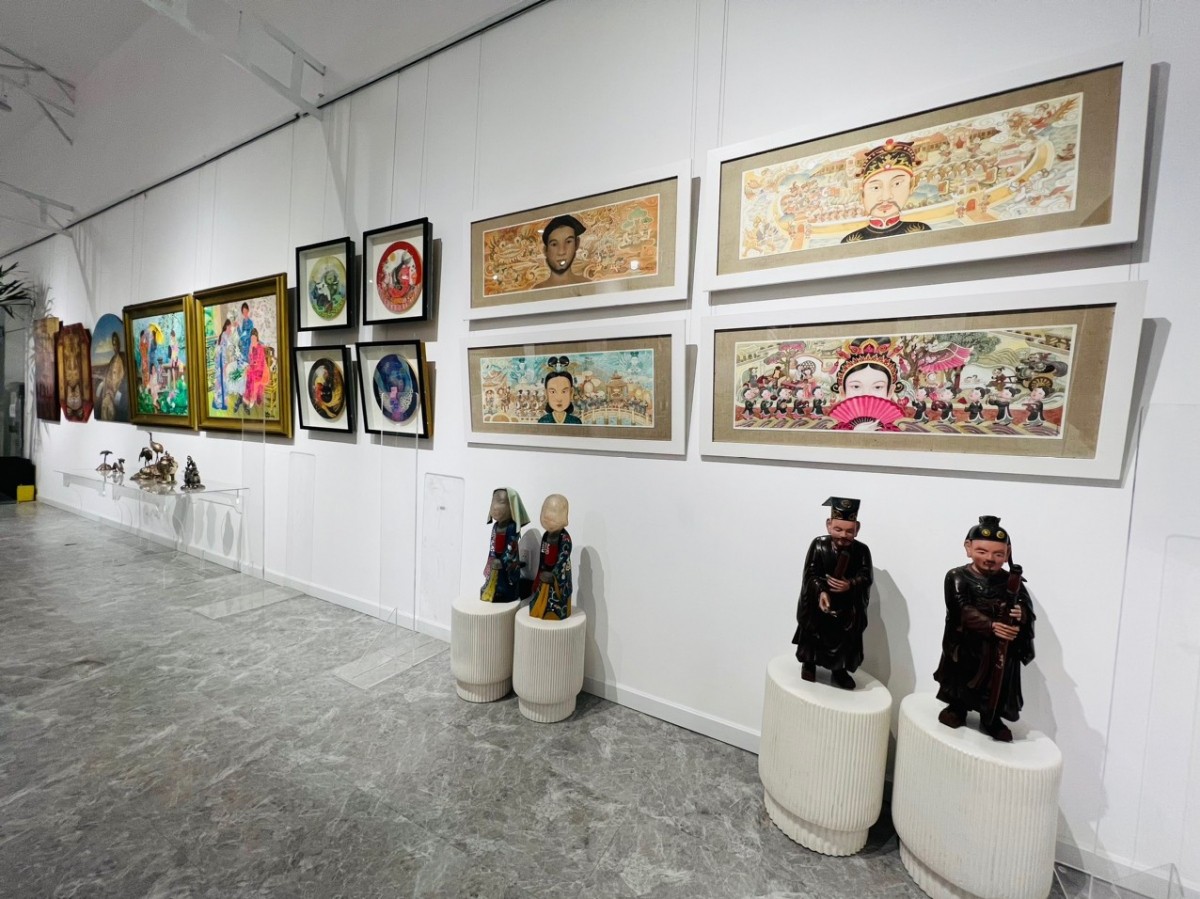 Photo: VOV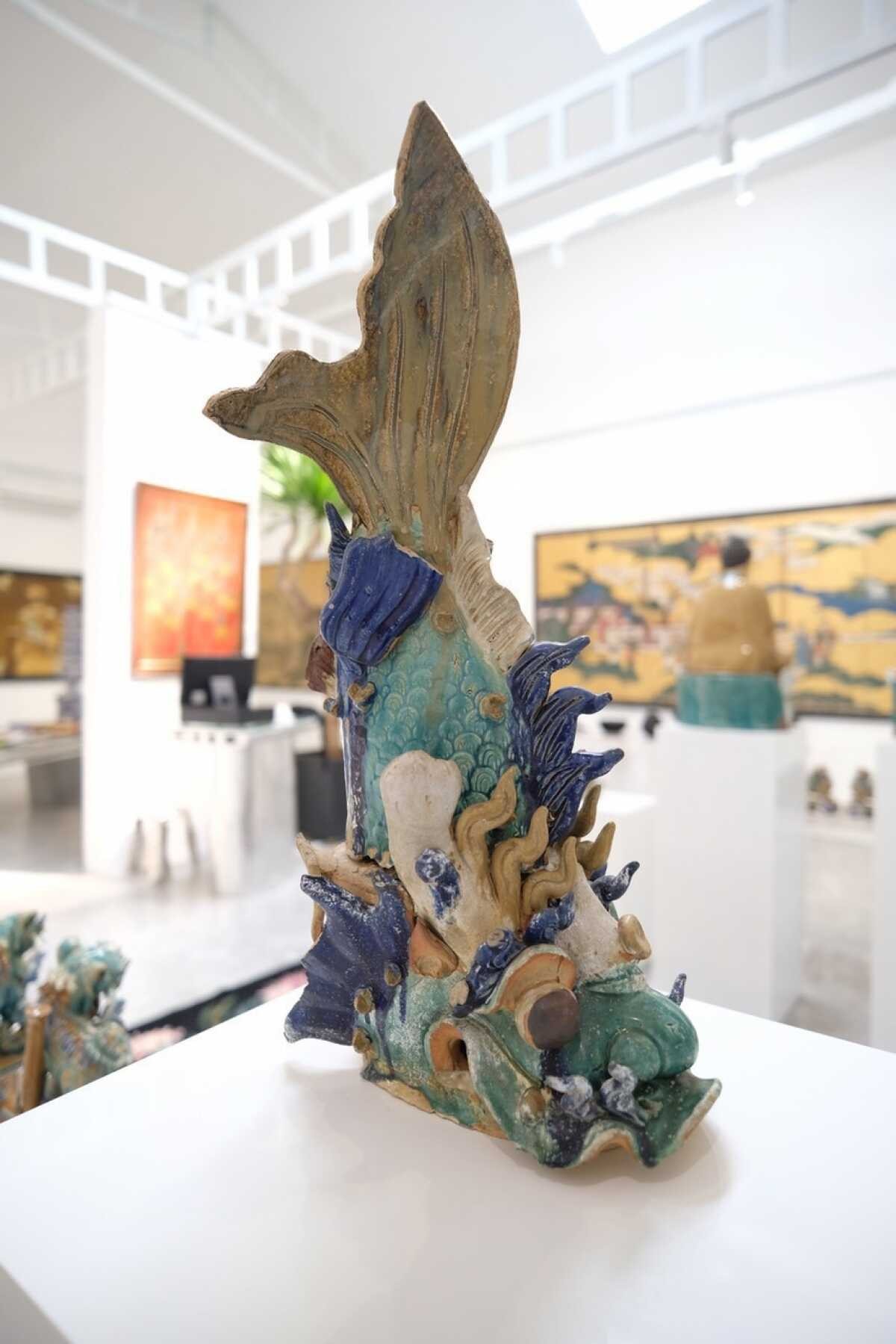 Photo: VOV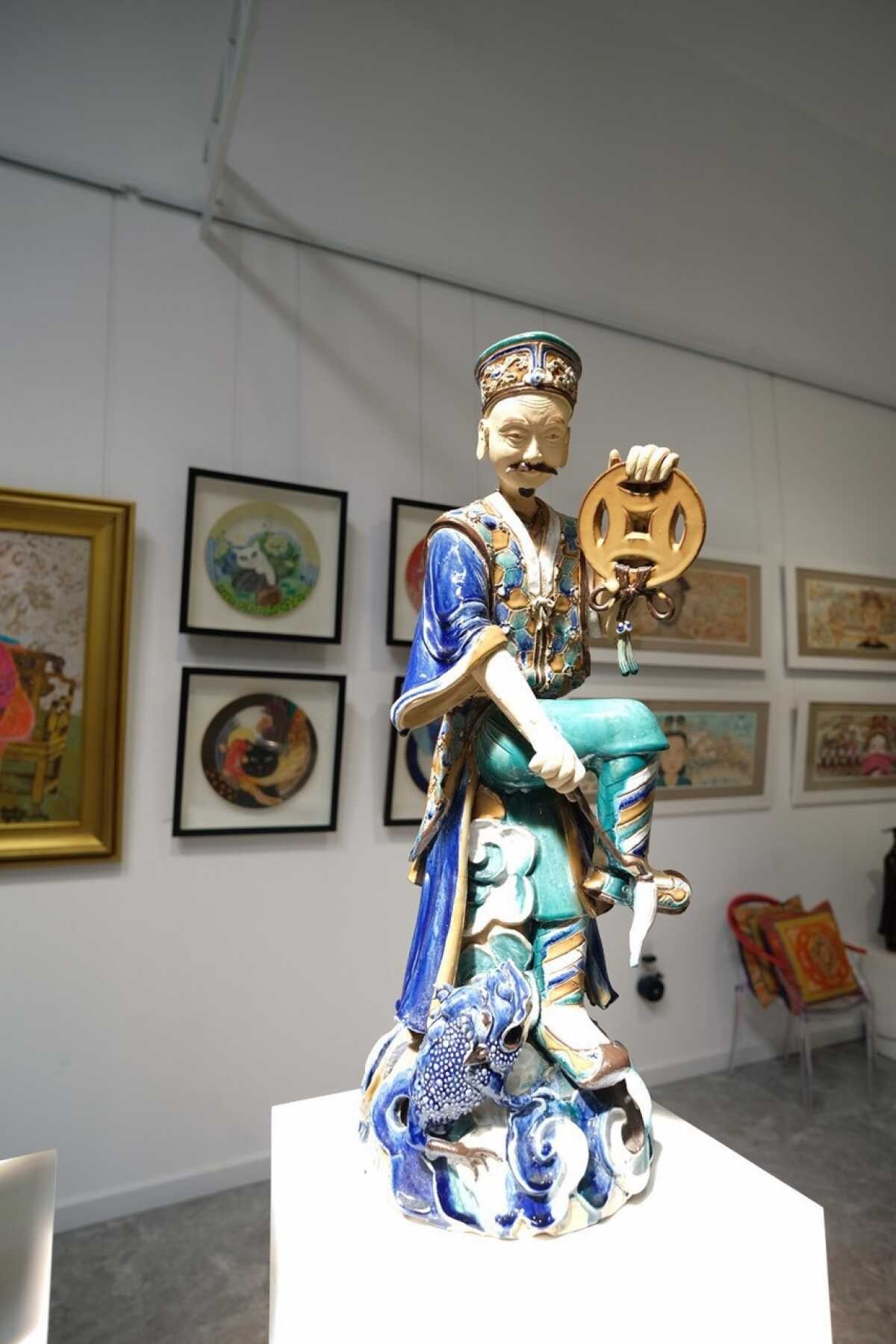 Photo: VOV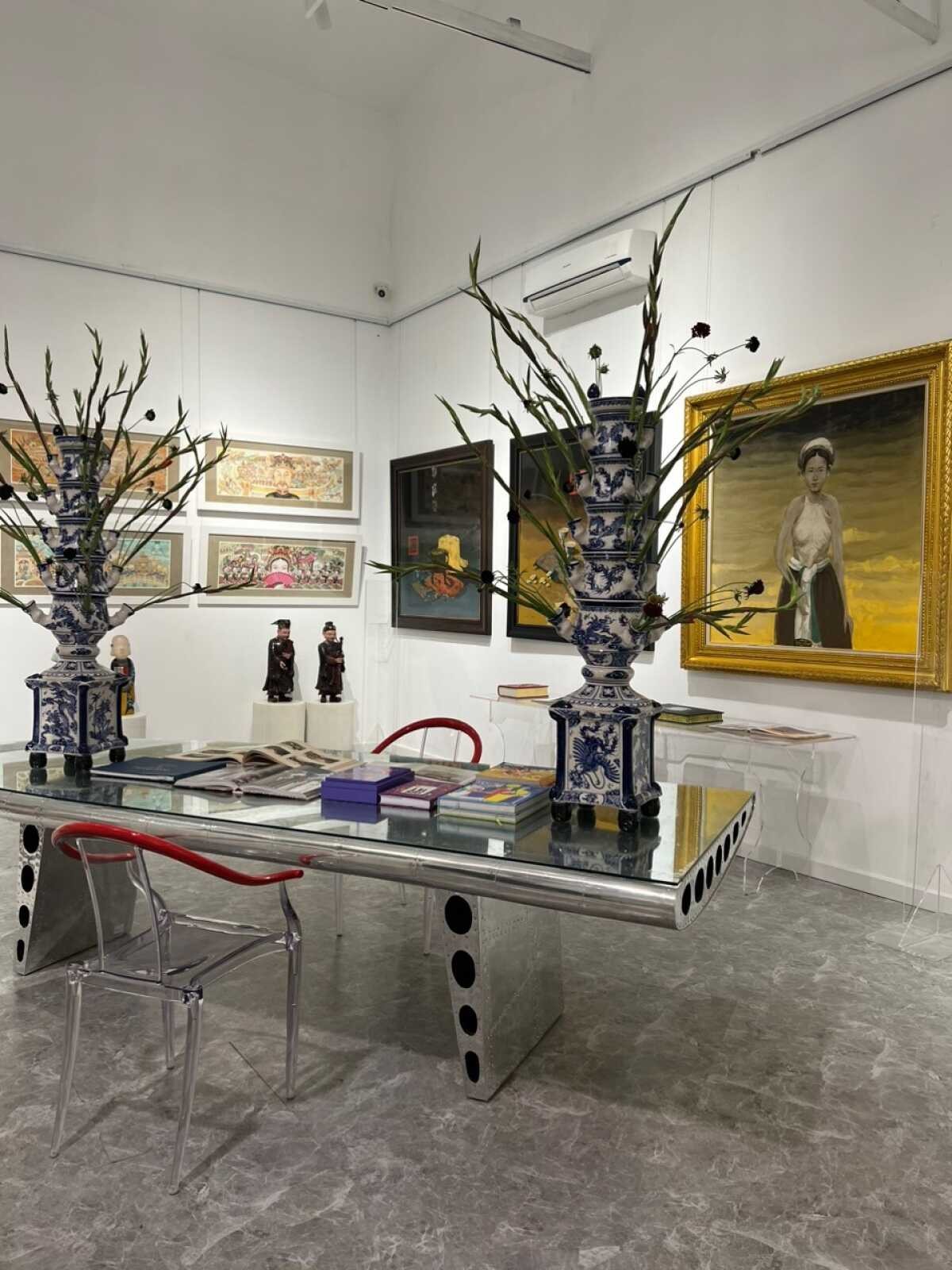 Exhibition space at "The Asian Mystique - The mysterious Asia". Photo: VOV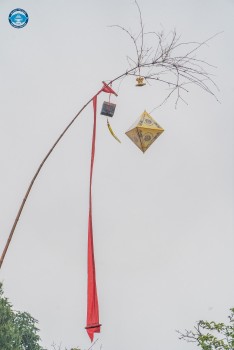 Viet's Home
In the past, the Neu pole (a tall bamboo pole with red garment strips used to ward off evil spirits during the lunar New Year) lowering ceremony at the royal palace of the Nguyen Dynasty was performed to mark the end of the New Year holiday and prepare to enter a new working year.