NA Leader Hails UN's Contributions To Vietnam's Development
Attending the fifth World Conference of Speakers of Parliament (WCSP5) in Austria, National Assembly (NA) Chairman Vuong Dinh Hue thanked the UN for its timely and effective support and advice to Vietnam's national building and development.
Chairman of the Vietnamese National Assembly Vuong Dinh Hue delivered his remarks at the opening of the 5th World Conference of Speakers of Parliament (WCSP5), vietnamplus reported.
The 5th World Conference of Speakers of Parliament (WCSP), which enables parliamentarians, as representatives of the people, to come together physically, is a demonstration of multilateral solidarity to work together in concerted efforts triumphing over COVID-19 for peace, economic recovery and sustainable development.
The United Nations always plays an important role in Vietnam's external policy and accompanies the country in the process of national construction and development, thus elevating its position and image in the international arena and deepen its relations with other country across the globe.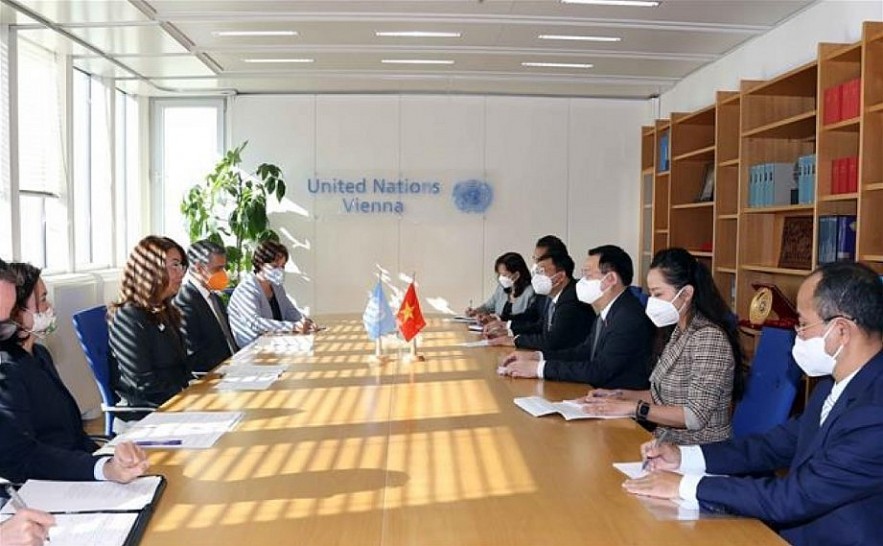 At the meeting between National Assembly (NA) Chairman Vuong Dinh Hue and Director-General of the UN Office at Vienna (UNOV) Ghada Fathi Waly. Photo: VOV News.
National Assembly (NA) Chairman Vuong Dinh Hue was saying this during his meeting with Director-General of the UN Office at Vienna (UNOV) Ghada Fathi Waly on September 6 as part of his trip to Austria to attend the fifth World Conference of Speakers of Parliament (WCSP5).
As reported by VOV News, Hue thanked the UN for its timely and effective support and advice to Vietnam's national building and development cause, as well as its assistance to the nation in having access to financial resources for poverty reduction, sustainable development and social welfare assurance.
The Vietnamese NA's cooperation activities with the UN in the region have yielded practical results, facilitating NA agencies' activities and helping improve skills of lawmakers, Hue said.
He also thanked the UN for supporting Vietnam in the fight against the COVID-19 pandemic, while hoping to receive more support in post-pandemic economic development and dealing with negative impacts of the pandemic on people's livelihoods.
"In this spirit, our parliaments need to showcase the leadership and companion roles alongside the governments. It is critical to strengthen multilateral collaboration and improve connections for increased sources, efforts, innovation and creativeness for the people and businesses to get over hardships caused by the COVID-19 pandemic. We need to protect the lives and health of the people, sustain peace, promote recovery and sustainable development. We commend the important role of the IPU in its call for parliaments around the world to enhance international cooperation and solidarity.
"As the President of the ASEAN Inter-Parliamentary Assembly (AIPA-41) in 2020 and at the 42nd AIPA General Assembly, the National Assembly of Việt Nam has worked in unity with other AIPA Member Parliaments to support the Governments of ASEAN Member States in containing the COVID-19 pandemic with many practical measures in the interest of the people and businesses. The NA of Viet Nam has just promulgated a special Resolution enabling the Government to proactively curb COVID-19.", Chairman Hue said.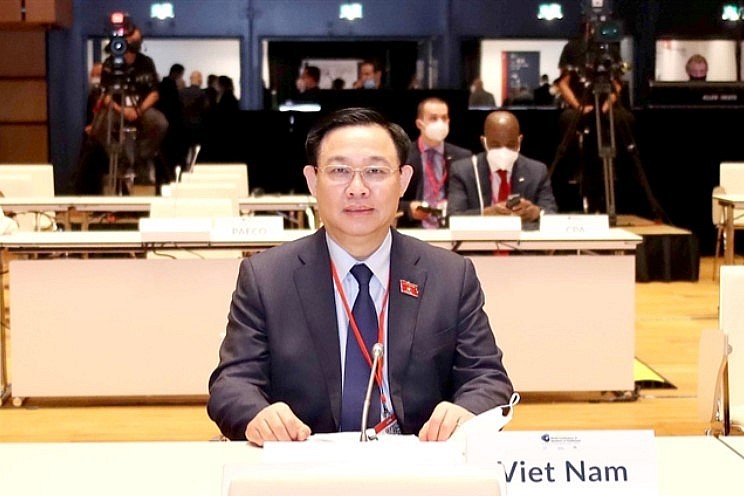 National Assembly Chairman Vương Đình Huệ attends the opening ceremony of the 5th World Conference of Speakers of Parliament in Austria on Tuesday. VNA/ Photo
The Vietnamese NA leader said he hopes that UN will continue to enhance its role in maintaining international peace and security, promoting respect for international law, and supporting countries, including Vietnam, in implementing the 2030 Agenda for Sustainable Development.
He suggested the UN Office on Drugs and Crime continue assisting Vietnam in preventing and combating new types of crimes such as cybercrime and crimes related to digital currency and virtual assets.
In response, Waly affirmed the UN's commitment to bolster cooperation with Vietnam, adding that the UN will focus on ramping up cooperation with parliaments, including the Vietnamese National Assembly.
She showed hope that Vietnam will soon join the crime prevention network in Southeast Asia and the Protocol to Prevent, Suppress and Punish Trafficking in Persons, Especially Women and Children; and augment cooperation in cybersecurity and anti-money laundering.
Waly also expressed her appreciation for Vietnam's proposal made at the UN Security Council's online high-level open debate on strengthening maritime security on the establishment of a network of mechanisms and initiatives on regional maritime security coordinated by the UN to intensify information and experience sharing, coordinate in taking action, and promptly respond to common challenges. She affirmed the UN's readiness to assist Vietnam in ensuring maritime security, as reported by VOV News.
The UN and Vietnam boast potential areas for broader cooperation, but should select urgent fields such as women's empowerment and poverty reduction to promote collaboration first, and proposed the establishment of a tripartite cooperation model including the United Nations, the Inter-Parliamentary Union (IPU), and Vietnam, the official added.
The NA Chairman, as reported by tienphongnews, also made the following recommendations in his message sent to the conference which opened in Austria on Tuesday morning (local time):
First, the people must be placed at the centre of all national efforts and policies. Peace and sustainable development could only be achievable when the basic conditions for the people, namely safety, happiness and well-being, are ensured.
Second, it is important to secure equitable vaccine access for all, consolidate resilience of the health system, promote cooperation in vaccine production. It is also essential to associate national digital transformation with improving digital skills for workers, facilitate production activities, circulation of goods and services, and resume cross-border travel and movement while ensuring health safety.
Third, the Charter of the United Nations, international law and effective multilateral mechanisms serve as the firm foundation to harmoniously combine multilateralism at the global level with the practice at the national and regional levels for the sake of peace and sustainable development.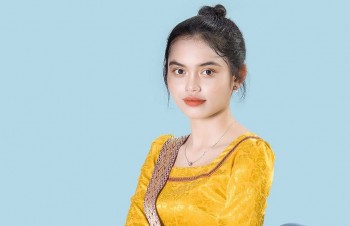 Viet's Home
Dang Vuong Huyen Tran, a Cham girl, received attention after her registration information was published on the contest's official fanpage.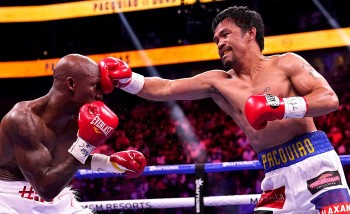 World
Manny Pacquiao, famous Filippino boxing champion, is preparing for his fight to become the new President of Philippines after his party's nomination to be their presidential candidate at a political convention in Quezon City on September 19. Read on to know more about who he is.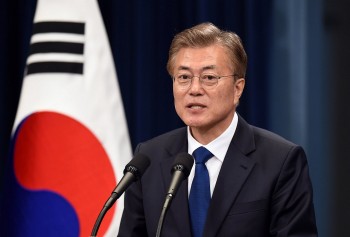 World
Moon Jae-in was elected President of the Republic of Korea and began his five-year term in May 2017. Below are some insights into his early life, education and political career.