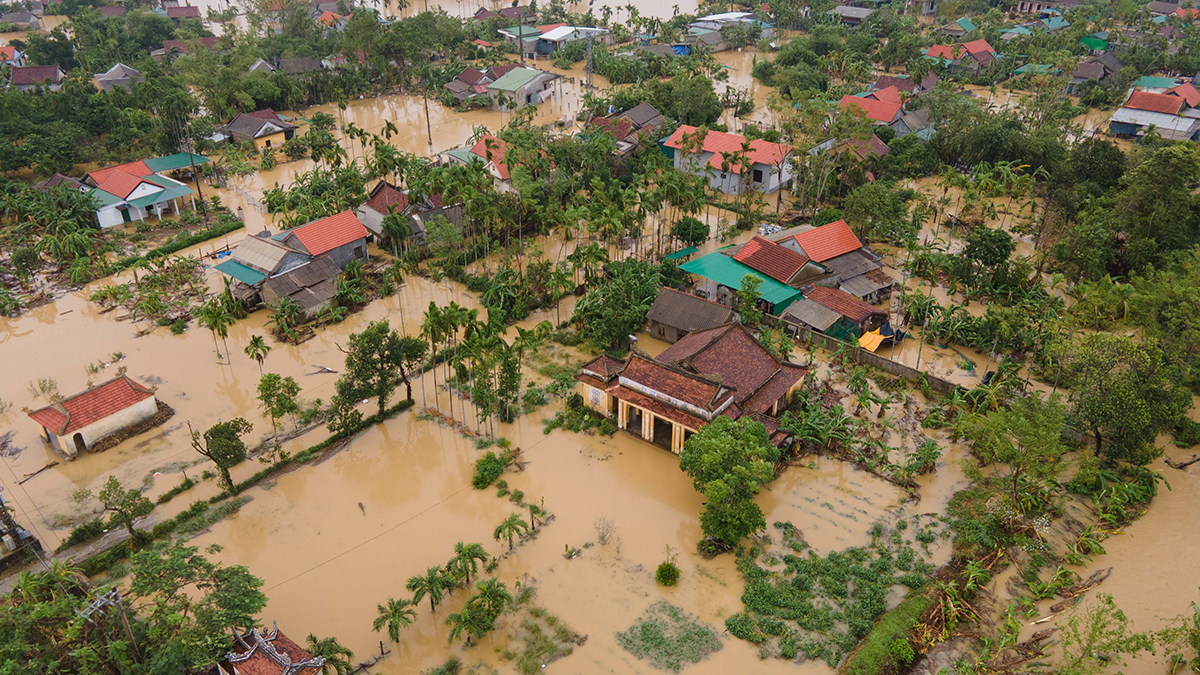 A residential area in Thua Thien-Hue Province is submerged under floodwater. Photo: Vo Thanh/ VnExpress.
By 2100, the average temperature in Vietnam is forecast to increase 2-3 degrees Celsius; meanwhile, the sea level is predicted to rise by 78 to 100 cm which can inundate more than 10% of the Red River Delta and Quang Ninh province in the North; over 2.5% of the central coastal localities and 20% of ​​Ho Chi Minh City, SGGP News reported.
It can impact 9% of the population in the Red River Delta and Quang Ninh provinces, almost 9% of the population in the central coastal provinces, and about 7% in Ho Chi Minh City.
Most notably, about 35% of the population in the Mekong River Delta will also be affected and 40.5% of the total rice output will be lost. The agriculture sector, natural ecosystem, biodiversity, public health, technical infrastructure, the poor, ethnic minorities, the elderly, and women are vulnerable.
The Ministry of Natural Resources and Environment stressed that it is essential to research and apply technical solutions and new technologies in designing and constructing works, in particular, the investment in early warning and monitoring systems in urban areas and concentrated residential areas should be given priority. Besides, raising public awareness about environmental protection and climate change is also important.
Malie Nguyen