An fundraising photo exhibition with the theme
"The life we miss"
"The life we miss" is the theme of photographer Quang Nguyen's fundraising photo exhibition for people in Central Vietnam. This event was held in Sydney, New South Wales from October 30 to November 15.
According to VNA, viewers at the exhibition can not only admire humanity masterpieces with bold "soul" of art but also indulge in more special ones. With a view to supporting people in Central Vietnam, the exhibition was organized with the spirit of "mutual love" and "the good leaves cover the ripped ones".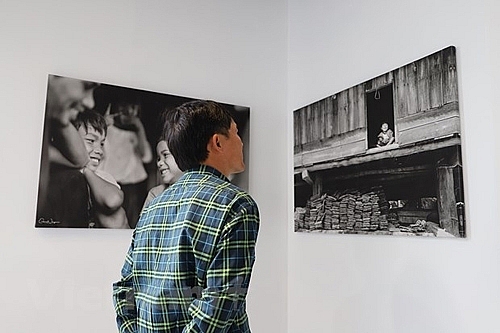 Photo: VNA
Photographer Quang Nguyen said that more than two weeks ago, news of the continuous flooding in Central Vietnam pushed him to do something that could make a small contribution to people and alleviate the devastation of natural disasters in his homeland.
Concerned with such thoughts, he suddenly received an invitation from Australia's International Institute of Art and Photography (IAAP), and decided to do a small-scale exhibition and sale to raise fund to support the people of Central Vietnam. Nearly 40 photos were sold out within the first day of the exhibition as lots of voluntary contributions donated from friends and attendance.
Photo: Dieu Linh/Vietnam+
A traditional movement of the Vietnamese community in Australia
Mr. Quang Nguyen believes that the exhibition is also an opportunity for the Vietnamese community in Australia to meet, unite together, join hands, and look toward the homeland.
All benefits from the sale of photos will be combined with a support fund launched by the Vietnam Business Association in Sydney, transferred to Vietnam for organizations and agencies, such as the Vietnam Fatherland Front, the Association The Red Cross to help the people of Central Vietnam.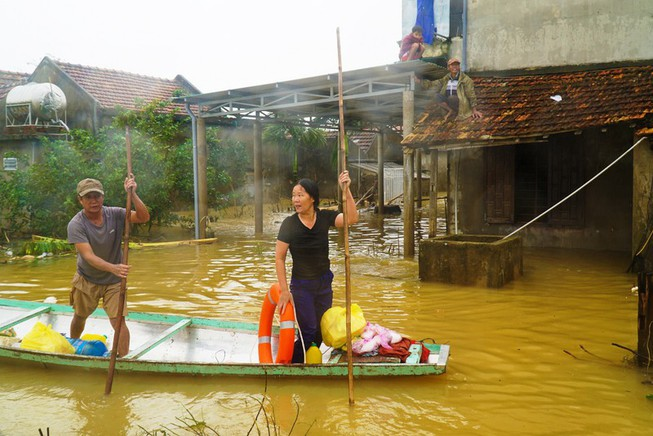 The UNFPA funding and support include the distribution of Dignity Kits with essential hygiene items, along with vital maternal health equipment. Photo: suckhoedoisong.vn
Volunteering has long been a traditional movement of the community with more than 300,000 Vietnamese in Australia. In the face of the flooding situation in Central Vietnam, a lot of funds to support and call for people in Central Vietnam have been launched by associations, communities and community activities groups in Australia.
By the end of October 2020, the amount donated to support the people of Central Vietnam has reached a billion VND unit.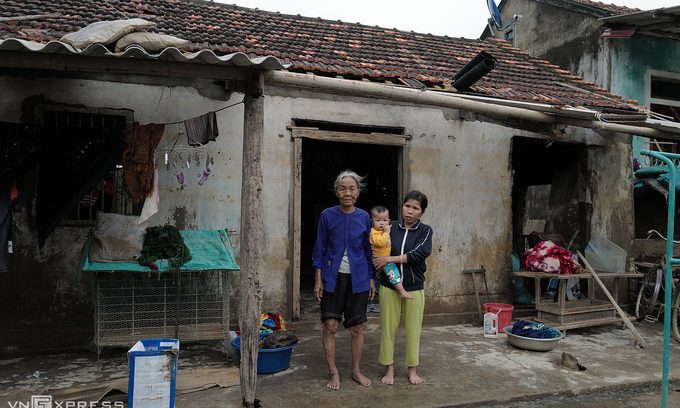 Le Thi Thuong stands with her daughter and grandchild in front of their damaged house in Quang Binh province, central Vietnam, after floods receded, October 26, 2020. Photo: VnExpress
Ruby Lee