Nearly 50 photos shed light on pain of Vietnamese, Japanese war victims
An exhibition featuring nearly 50 photos on war victims in Japan and Vietnam is underway from November 21-24 in Ho Chi Minh City.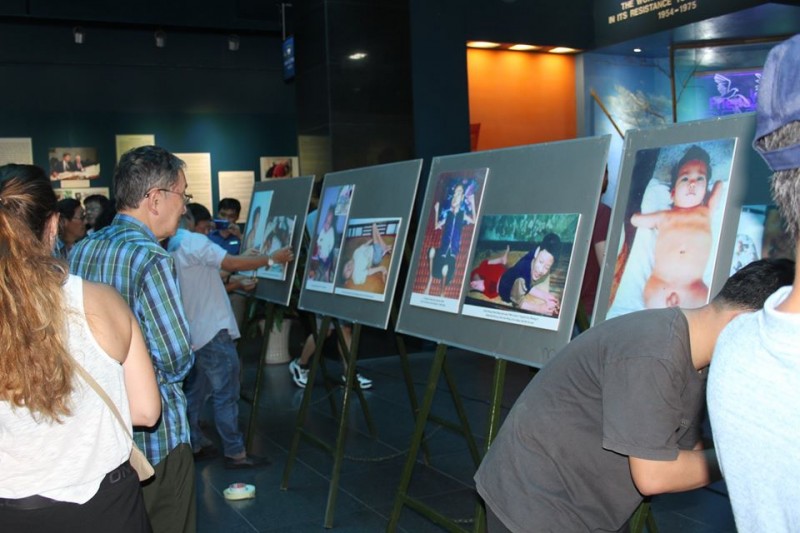 At the exhibition. Source: Truong Pham
The event was jointly organised by the Vietnam Union of Friendship Organisations (VUFO), the Vietnam Peace Committee (VPC), the Vietnam Association for Victims of Agent Orange (AO)/dioxin (VAVA), the Japan Council against Atomic and Hydrogen Bombs (Gensuikyo) and the War Remnants Museum.
On display are colour and black-and-white photos and excerpts of articles, reflecting great losses and long-lasting consequences suffered by victims of the wars in Vietnam and Japan in the past.
The works also clearly show evidence of crime that the wars caused to innocent people in the two countries.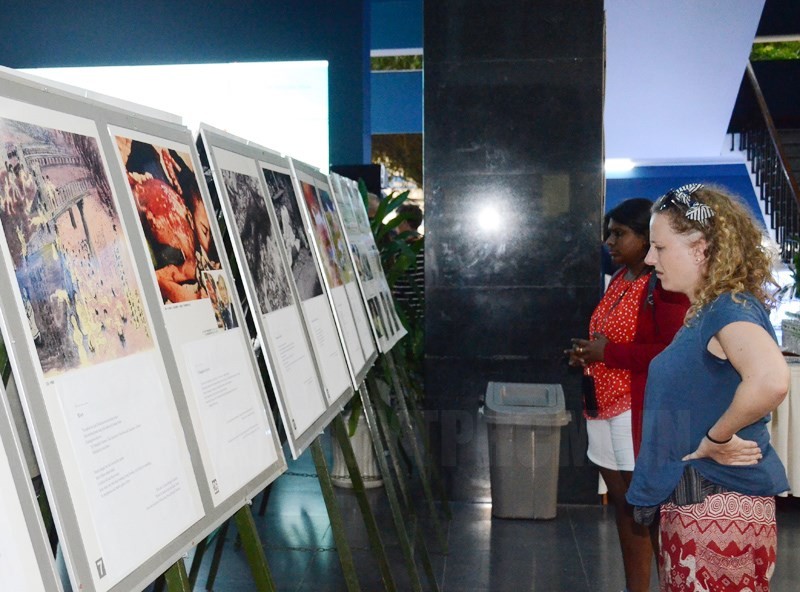 Photos spotlight deadly consequences of nuclear weapons and AO/dioxin on the human and environment. Photo: thanhuytphcm.vn
Speaking at the opening ceremony, VPC Vice President Ton Nu Thi Ninh underlined the importance of peace to a sustainable future, calling on people to speak up, play their role and act for peace in particular, and in solving problems of humanity in general, saying that the people must join hands for a world without nuclear weapons.
The atomic bombs that were dropped on Japan's Hiroshima and Nagasaki cities on August 6 and 9, 1945, killed 210,000 people. Ten years later, the first World Conference against Atomic and Hydrogen Bombs was held.
Up to now, the movement of peace has constantly developed worldwide, bringing peace-loving people together with great efforts to fight nuclear weapons for a world without nuclear weapons and for peace of all the people.
Vietnam has been always consistent with its policy of opposing wars and nuclear weapons. The country was one of the first countries that supported and signed the global treaty banning nuclear weapons in 2017.
Each year, the VPC, and the VAVA in recent years, have sent delegations to the World Conference against A & H Bombs.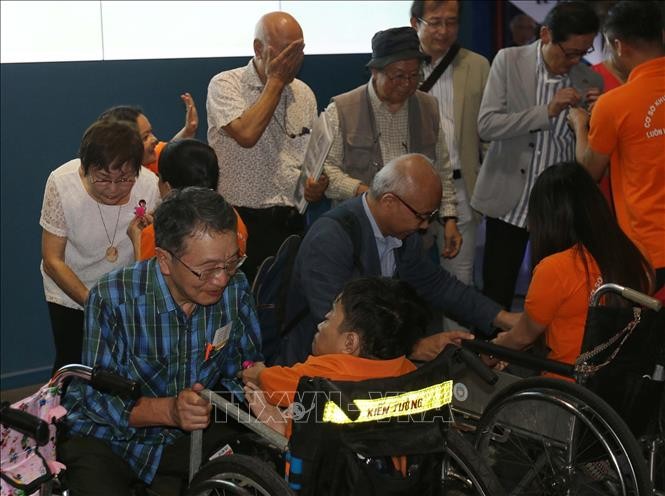 Gensuikyo delegates meet AO victims. Photo: VNA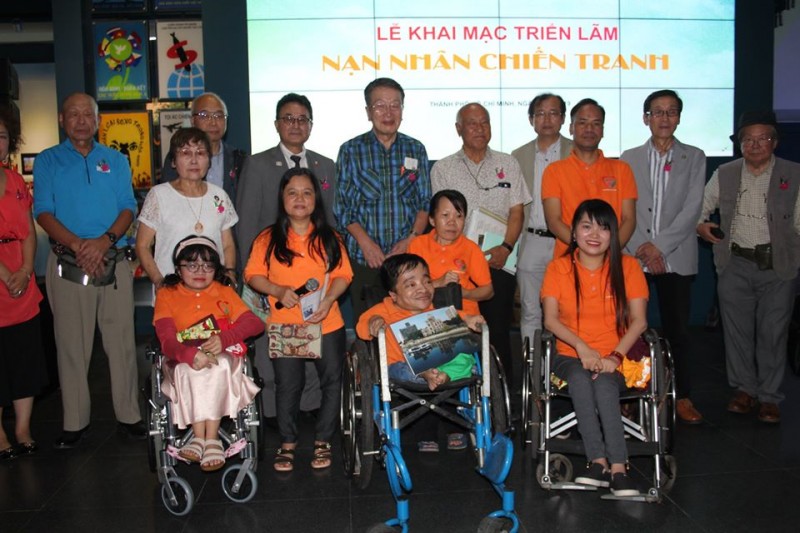 Gensuikyo delegates and AO victims. Photo: Truong Pham
According to Gensuikyo Director Hiroshi Taka, members of the delegation actively engaged in opposing the war in Vietnam in the past as well as present campaign to support peace in the world.
The council and the World Conference against A & H Bombs has also supported Vietnam, especially in issues related to AO victims.
This time in Vietnam, apart from spreading information about the destructive consequences caused by nuclear weapons, the Gensuikyo delegation is also collecting signatures calling for a total ban on nuclear weapons and weapons of mass destruction.
Meanwhile, the US army sprayed some 80 million litres of toxic chemicals, 61 per cent of which was AO containing 366 kilograms of dioxin, over nearly one quarter of the total area of southern Vietnam from 1961 to 1971.
AO, which contained the highly toxic chemical compound dioxin, was a herbicide mixture used by the US military during the war in Vietnam.
Dioxin is known to cause serious problems with reproduction, development, and the immune system. A great deal of scientific research also links the chemical to hormone disruption and cancer.
Preliminary statistics show that 4.8 million Vietnamese people were exposed to AO/dioxin, and about 3 million people became victims. Tens of thousands of people have died while millions of others have suffered from cancer and other incurable diseases as consequences of exposure. Many of their offspring have also suffered from birth deformities.
Most of these war victims are facing difficulties in getting access to proper living conditions and employment.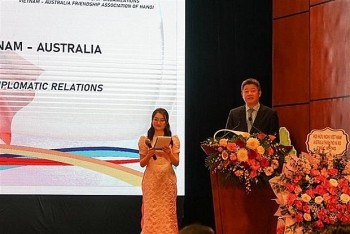 Friendship
A friendship exchange programme has been held recently in Hanoi to celebrate the 50th founding anniversary of the Vietnam-Australia diplomatic relations (February 26).