New Decree Paving Way for Electric Vehicles
The Vietnam's Government is encouraging manufacturers and consumers to switch to the vehicles, paving the way for the expansion of the electric vehicle market.
Two preferential policies have been anticipated to become a lever in which the local electric vehicle market, which is in its infancy, can quickly develop in 2022.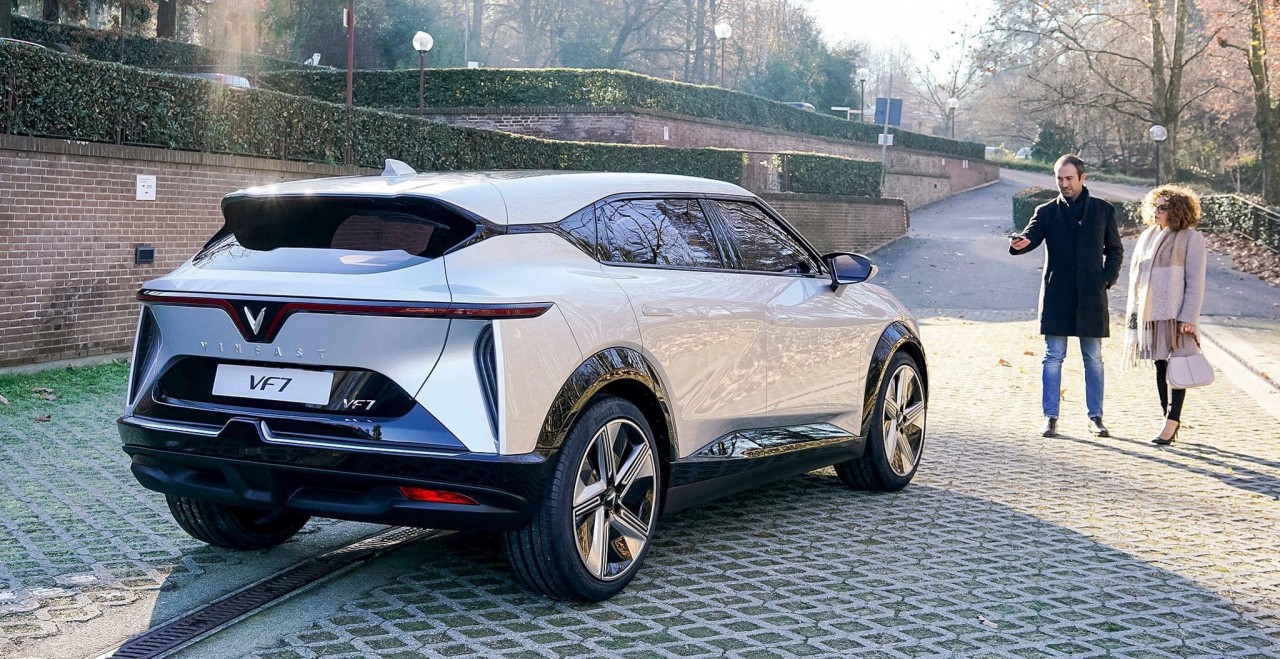 Vietnam encourages manufacturers and consumers to switch to the vehicles, paving the way for the expansion of the electric vehicle market. Illustrative image: VinFast
Green Environmental Concern
Vietnam's Automobile Industry Development Strategy until 2025 with a vision to 2035 clarified that Vietnam encourages the development of environmentally friendly vehicles that meet requirements in emission standards in line with the roadmap approved by the Prime Minister.
Under a Decree recently issued by the Government, battery-powered electric cars are to be exempt from the registration fee for three years, starting from March, according to VOV.
The fee shall be paid at a rate equal to 50% of the fee for petrol and diesel fueled cars with the same number of seats over the next two years.
The National Assembly also recently agreed to reduce the excise tax placed on electric cars in an attempt to encourage greater investment in developing battery powered electric cars, thereby contributing to reducing environmental pollution from vehicle emissions.
Specifically, battery-powered electric cars with nine seats or fewer and those with 10 to 15 seats will be subject to corresponding tax rates of 3% and 2% from March 1, and 11% and 7% from March 1, 2027.
Similarly, electric cars with 16 to under 24 seats will have a tax rate of 1% from March 1, 2027, and 4% from Match, 2027.
For vehicles that are designed to carry both passengers and cargo, the tax rate will be 2% from March 1 before climbing to 7% from March 1, 2027.
The Government previously introduced a number of tax reduction preferences for assembling components and producing electric cars, although these policies were not viewed as attractive to manufacturers.
The two preferential policies to take effect at the same time are anticipated to bring about a range of benefits to the newly-developed local electric vehicle market.
It will also serve to help the domestic market catch up with the general trend of the auto industry, especially when the various battery-powered electric car industries of Vietnam and other ASEAN countries have almost identical starting points.
In order to be able to develop the electric vehicle market, introducing incentives for users and manufacturers remains an important condition. However, experts say these policies are still only considered as measures in which to promote the market over the short term.
Experts therefore suggest that the government focus more on developing infrastructure for electric cars, such as establishing car charging stations or supporting the construction of battery factories to reduce vehicle costs.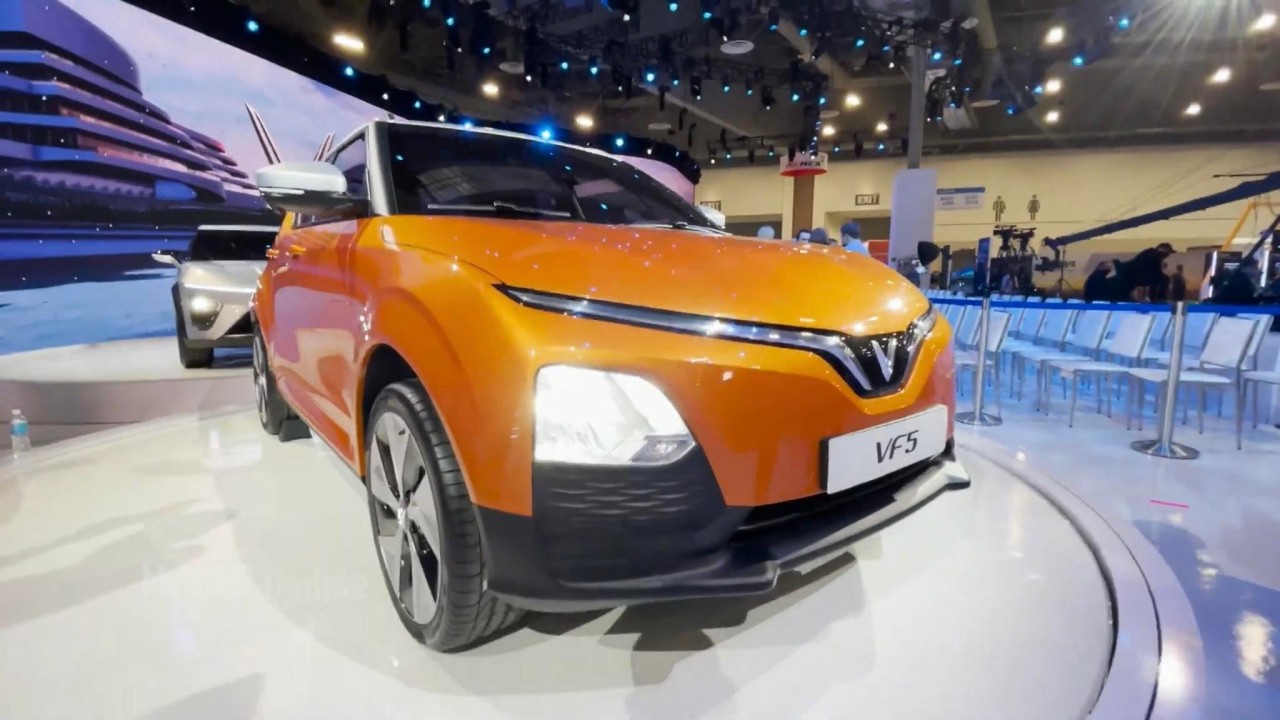 VinFast's vehicle sales up over 21 percent in 2021. Illustrative image: VinFast
VinFast Trading and Service Ltd Co, a subsidiary automaker of conglomerate Vingroup, sold 35,723 vehicles in 2021, posting a year-on-year surge of 21.2% despite the Covid-19 pandemic, VNA reported on Jan.10.
The number of vehicles delivered to customers in December 2021 was 3,047.
The domestic market is set to welcome the launch of a number of new electric car models from VinFast, Kia, and Mercedes-Benz in 2022.
VinFast has implemented a plan to commercially market its VF 8 and VF 9 models, formerly named VF e35 and VF e36, this year following its successful launch of the model VF e34.
The VF 8 will change hands at between VND 1.057 and 1.237 billion (USD 46.553 and USD 54.481), while the VF 9 will cost between VND 1.443 - 1.572 billion (USD 63.554 - USD 69.235).
Meanwhile, Truong Hai Auto Corporation (known as Thaco), the local assembler and distributor of Kia vehicles, will debut its Kia EV6 electric crossover from the second quarter of 2022, with specific pricing and configurations yet to be announced.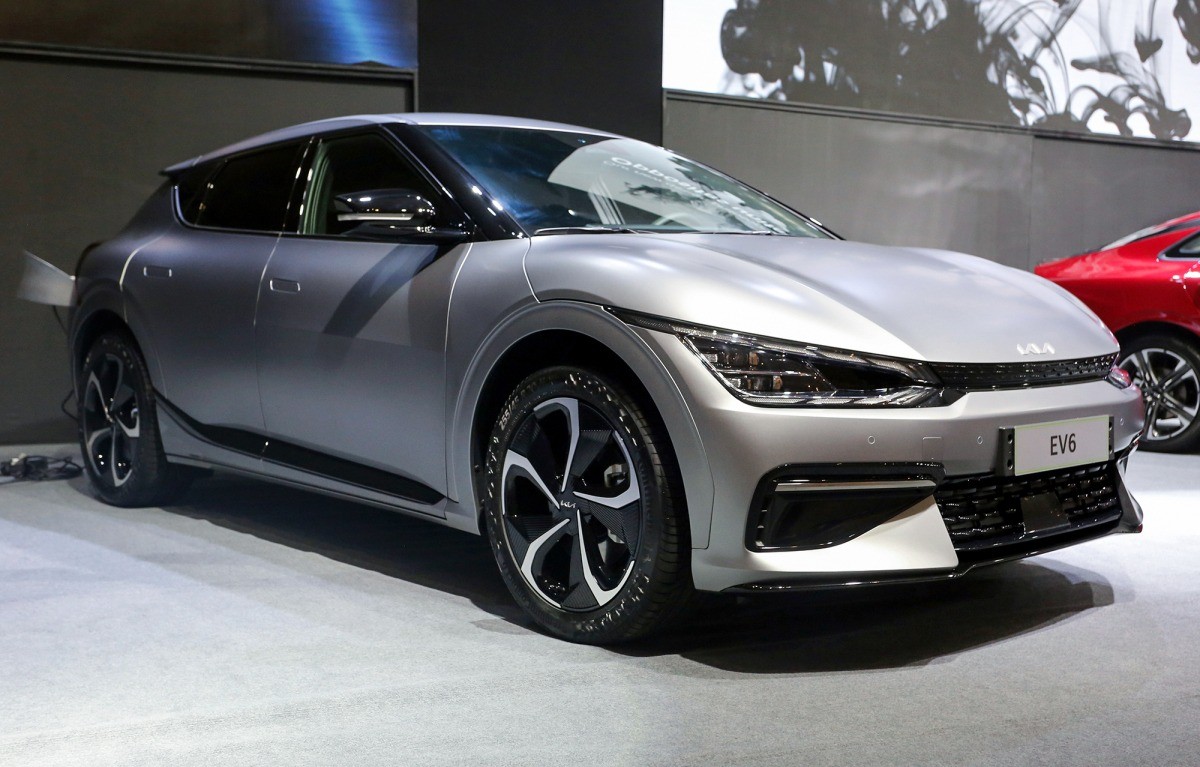 Thaco's Kia EV6. Illustrative image: Thaco
In November, 2021, Mercedes-Benz introduced EQS, a large electric sedan, stating that it would sell this model in the Vietnamese market. The model has appeared in the firm's product catalog in Vietnam with the 450+ and 580 4MATIC versions.
Along with EQS, the official website of Mercedes-Benz Vietnam has also published information about EQB, an all-electric 7-seater SUV. However, the list of versions and configurations has yet to be made public.
Earlier this month, the German company presented its new Mercedes Vision EQXX — an electric car that's said to be capable of 620 miles on a single charge.
"Vision EQXX demonstrates future Mercedes technologies," said Markus Schafer, chief technology officer for Mercedes-Benz. "In spring, we will prove to the world that the road­-legal Vision EQX has a real-life electric range of more than 1,000 kilometers," he said.
Worsening Air Quality
In recent years, the situation of PM2.5 fine dust in Vietnam has been studied and published in reports and scientific journals by State management agencies, universities, institutes and scientists as well as a number of social organisations.
However, reports and studies remain limited in terms of data sources due to the lack of monitoring data and exploitation of open data sources from satellites or sensor stations.
In this context, a report on PM2.5 fine dust matter in Vietnam in the 2019 -2020 period using multi-source data was published, giving a more complete picture of air pollution in both space and time. This was the first report that provides information on the situation of PM2.5 fine dust in all localities nationwide with data collected and analysed by standard monitoring stations, sensors, and satellites.
Based on the report's findings and referring to international experience, experts discussed and proposed specific recommendations such as the application of multi-source approach and computational model data from satellite images to monitor air quality, and development of detailed distribution maps of PM2.5 fine dust in districts and townshíp in provinces and cities affected by PM2.5 fine dust pollution.
As of 2021, there are about 6.4 million vehicles in Hanoi, including 5.6 million motorbikes, 600,000 automobiles, and some 2 million non-resident vehicles.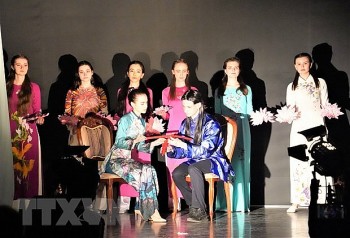 Overseas Vietnamese
Two exchange programmes were held in Russia, attracting manyemany and students of Vietnamese studies from leading universities in Russia.