NGOs Improve Sanitation Facilities for Students, Locals in Rural Areas
Foreign organizations are focusing on improving poor hygiene, inadequate quantities, and better access to clean water.
Two foreign Non-Governmental Organizations (NGOs) are helping locals get access to better water and sanitation facilities.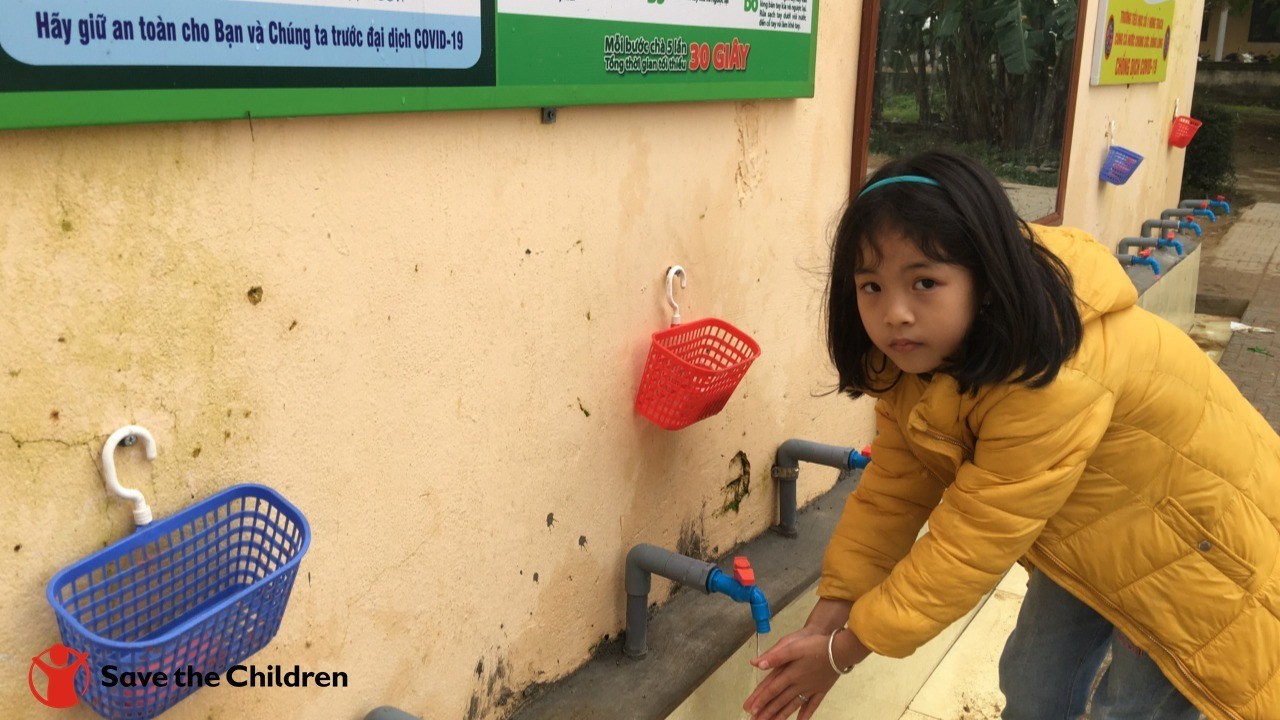 Four toilets will be repaired and 16 hand washing systems will be installed by March 2022 in Quang Trach and Bo Trach districts of Quang Binh province.
Lack of access to WASH (water, sanitation and hygiene) remains a major challenge affecting rural areas of Vietnam. Clean water, basic toilets and good hygiene practices are essential for the survival and development of children, yet many in Vietnam are still at risk from water and sanitation-related diseases.
Water supply, sanitation and health are closely related. Improved hygiene (hand washing) and sanitation (latrines) have more impact than drinking water quality on health outcomes, specifically reductions in diarrhea, parasitic infections, morbidity and mortality, and increases in child growth. Hundreds of locals in Quang Binh and Bac Kan provinces are benefiting from water supply, sanitation and hygiene interventions.
In Quang Trach and Bo Trach districts, Quang Binh province, toilets and hand washing systems in preschools are often overloaded and have been downgraded due to a lack of resources.
Thao, a student, shared about the condition of schools' toilets, "I think the toilet is dirty and the floor is wet with too much water. My school does not have a hand washing system."
"To be honest, all schools might probably have toilets, but for some schools, the quality of the toilets has deteriorated. Some schools in remote areas, especially those with many satellite schools, still have difficulties and cannot really guarantee the best conditions for the children," Lien, a staff member at the Quang Binh Department of Education and Training stated.
In some primary schools, the toilets are in really bad condition, including broken glass and hand washing tanks, problems with pumping the well water, and clogged sewage pipes. Especially in Thanh Xuan and Hop Phu satellite schools of Quang Hop Primary school, the toilet was completely broken down and students could not use it.
Moreover, only a few schools have a hand washing system that meets the needs of the students to protect themselves from the widespread Covid-19 pandemic and other illnesses, while others are temporarily installed and cannot be used for a long time.
Save the Children and the Quang Binh Department of Education and Training have been renovating and rebuilding WASH facilities in 12 project schools in Quang Trach and Bo Trach districts.
In the first stage, four toilets will be repaired and 16 hand washing systems will be installed by March 2022. In the second stage, another six new toilets will be rebuilt in June 2022.
All children deserve a quality education, which includes adequate facilities and a healthy learning environment. With these renovations being done by the "Safe Back to School" project, Save the Children is contributing to creating the best learning environment for Vietnamese children.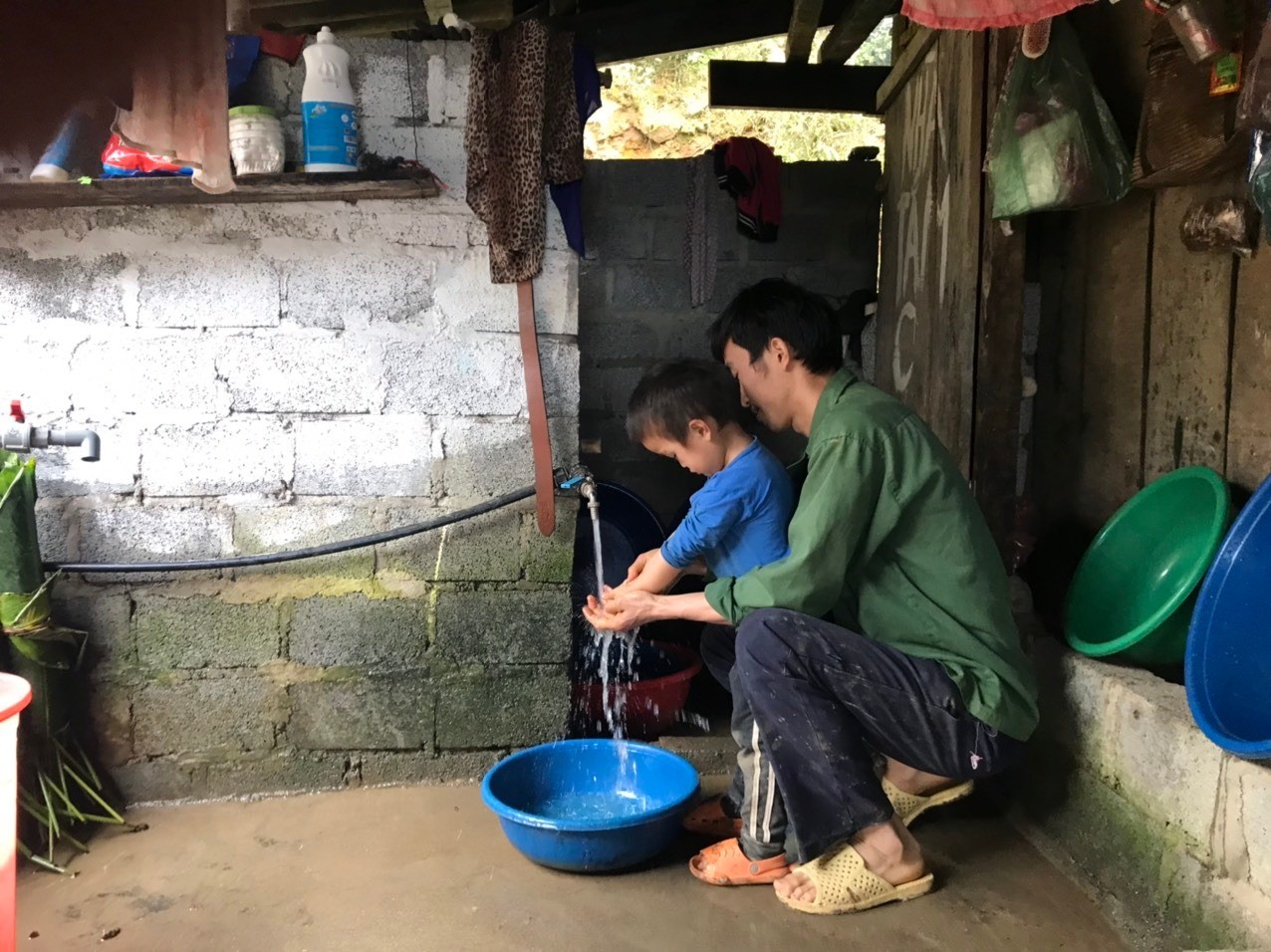 Clean water construction improves health, safety and wellbeing of vulnerable households and community in Khuoi Lay village, Thuan Mang commune, Bac Kan province.
In a similar event, representatives from ChildFund program management board of Ngan Son district on March 2 organised the acceptance test and handover of the clean water construction in Khuoi Lay village, Thuan Mang commune, Bac Kan province.
This activity is within the framework of the project "Clean water and sanitation for all".
According to Duong Van De, head of Khuoi Lay village, in the past, there was no clean water source and households had to use untreated water directly from the stream, causing diseases to many people including children.
Implemented since February 2022 with an investment of nearly VND 300 million (USD 13.130), this clean water construction will give 16 households and 100% of Khuoi Lay School students access to clean water for daily activities.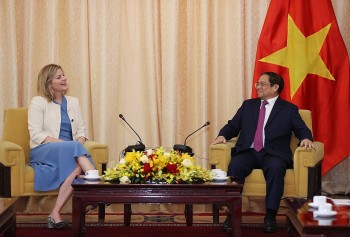 National
The Netherlands committed to cooperate with Vietnam, and together find innovative and sustainable solutions to accelerate green economy transformation.