Ninh Thuan inaugurated Southeast Asia's largest renewable energy complex
On April 16, The Trung Nam Group and authorities of the central province of Ninh Thuan inagurated a complex of solar and wind farms, which is the largest of its kind in Southeast Asia.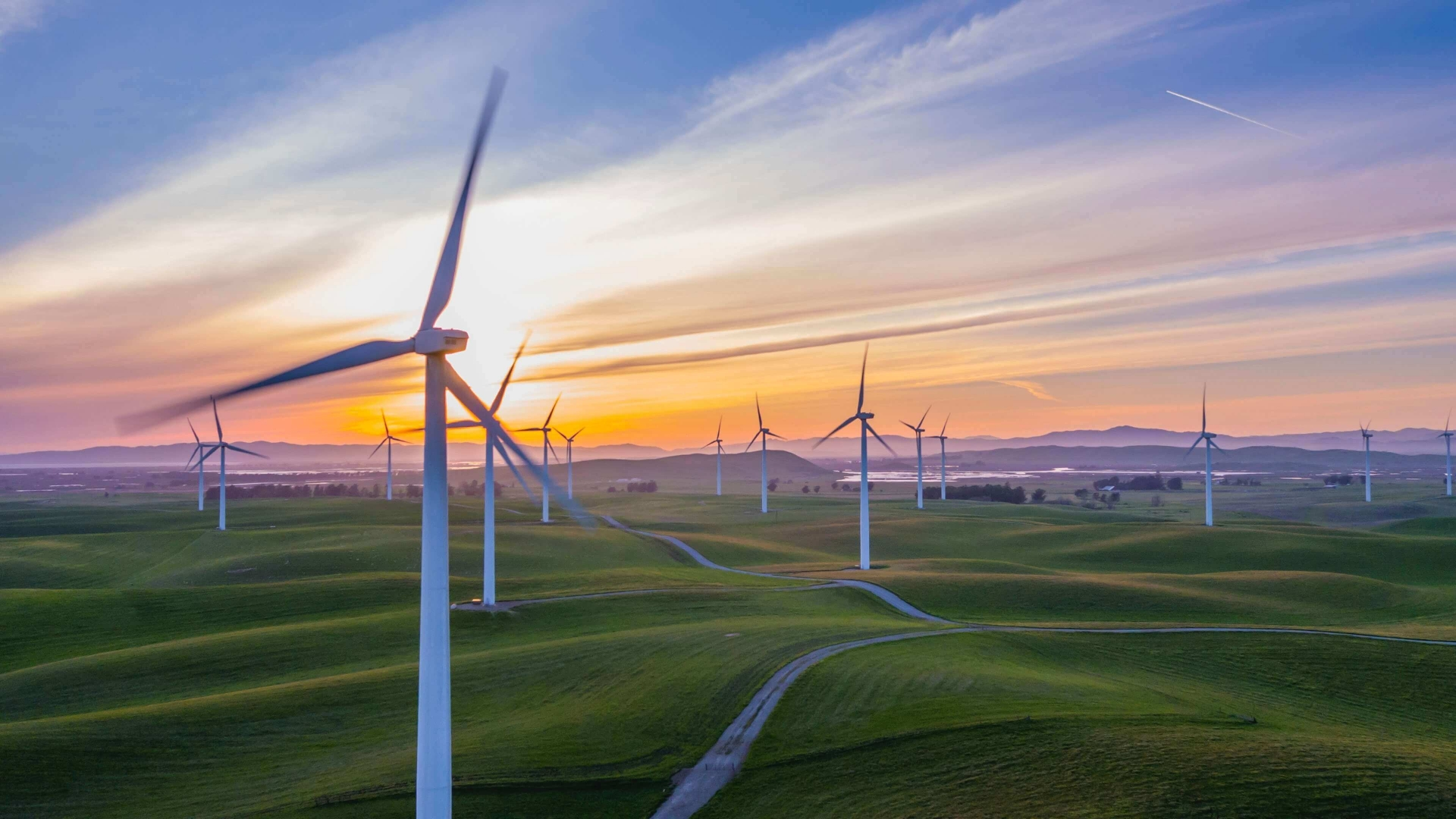 Photo: Vietnam Investment Review
The project, invested in by the Trung Nam Group, is located in Thuan Bac District. With the completion of the wind farm, together with a solar power plant, which had been inaugurated earlier, the complex now has a total capacity of over 350 megawatt peak, Tuoi Tre Online newspaper reported.
The project will make Ninh Thuan a renewable energy hub of the country.
The province holds great potential to develop wind power with 14 areas covering an area of 8,000 hectares, mainly in Ninh Phuoc, Thuan Nam and Thuan Bac districts. The number of storms affecting the province is small and the wind volume is stable during the year, ensuring the operation of wind turbines, according to Tuoi Tre Online.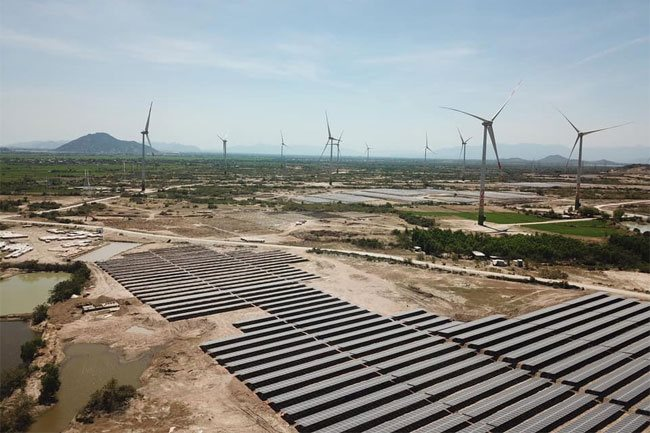 A view of Trung Nam Group's solar and wind power complex in Ninh Thuan Province. The project is the largest of its kind in Southeast Asia – PHOTO: TRUNG NAM GROUP
Moreover, Ninh Thuan annually has a total of 2837.8 sunny hours on average, the highest among localities in Vietnam, facilitating the generation of solar power.
According to Trung Nam Group, to develop a wind power project, investors must spend a lot of time, use a high number of laborers and apply many modern technologies as these projects tend to be located in areas with a severe climate and rough terrain.
The wind farm costs VND4 trillion, while the solar power plant requires an investment of VND6 trillion and comprises 705,000 solar panels.
Renewables in Vietnam: Current Opportunities and Future Outlook
Vietnam is one of the most efficient power markets in Southeast Asia, driven by low-cost resources such as hydro and coal. The country has achieved around 99 percent electrification with relatively low cost in comparison to neighboring countries.
With electricity demand projected to increase by eight percent annually until 2025, the government is moving forward to develop renewable energy sources to ensure energy security and addressing the growing power demand, according to Vietnam Briefing.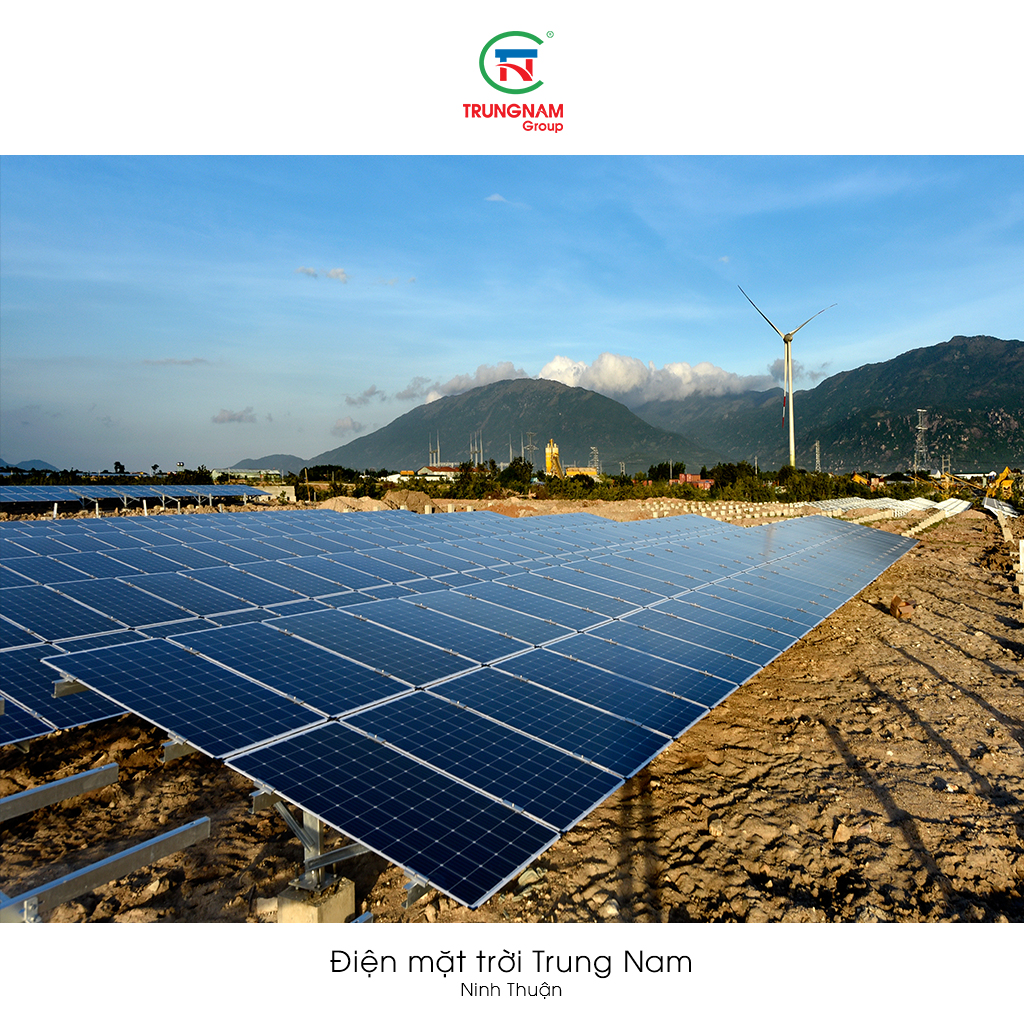 Photo: trungnamgroup
Energy sources are diverse in Vietnam, ranging from coal, oil, natural gas, hydropower, and renewable energy. The total installed capacity as of November 2018 was 47,750MW.
According to the 2018 Vietnam Electricity Annual Report, hydropower and coal-fired power led among power generation sources followed by gas and renewable energy.
At present, hydropower holds the largest share amongst all renewable energy sources, followed by wind and biomass. Solar energy, biogas, and waste-to-energy technologies are picking up slowly while geothermal energy and tidal energy are at a very early stage.
The government aims to increase the electricity output produced from renewable sources from approximately 58 billion kWh in 2015 to 101 billion kWh by 2020, and 186 billion kWh by 2030.
Investments in renewables
Solar
Major investors in Vietnam in the approval, construction, or completion stage include German ASEAN Power, B.Grimm Power Public Co Ltd, Trina Solar, Schletter Group, JA Solar, Sunseap International, Nippon Sheet Glass, Ecoprogetti, Tata Power, Shapoorji Pallonji Infrastructure Capital, Gulf Energy Development, InfraCo Asia Development, and ACWA Power.
Although there is no foreign ownership restriction in the industry, PPP projects in the form of build-operate-transfer (BOT) contracts are usually preferred due to government guarantees and incentives.
Wind
In the wind energy sector, the major investors include GE Renewable Energy, Mainstream Renewable Power, Phu Cuong Group, Blue Circle, Superblock Pcl, Siemens Gamesa, Doosan Heavy, Egeres Enerji, and Tan Hoan Cau Corp.
Investor challenges
Although foreign and domestic investment is on the rise in the renewable energy sector, much more needs to be done to ease investor concerns.
In spite of the liberalization of the policies in the last few years, investors are facing numerous obstacles such as:
• Lack of capital/funding;
• Low tariffs coupled with high investment costs in newer technologies;
• Lack of qualified human resources;
• Underdeveloped supporting industries;
• Weak grid capacity;
• Un-bankable power purchasing agreements (PPA) terms;
• Delays in larger projects due to the complex regulatory framework; and
• Lack of clarity in future energy prices.
Future in renewables bright but more needs to be done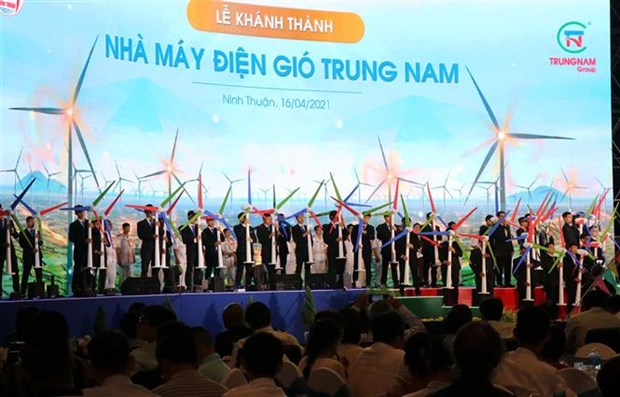 Photo: Vietnamplus
Vietnam has immense potential for wind and solar-based projects and is sufficient enough to address the growing power demands. However, low feed-in-tariffs (FiTs) have deterred foreign investors due to large investment costs. The government needs to gradually increase FiTs or at least adopt a price plan so that investors would be aware of the expected price hikes in the future. In addition, if Vietnam can introduce a bankable PPA, it could lead to an increase in international financing, which would help the country to meets its renewable energy goals.
Apart from FiTs, negotiating standard PPAs with EVN, the sole buyer of power is time-consuming, which leads to an increase in the total project costs. PPA negotiations have to be more efficient to reduce overall costs to investors due to delays. Relevant government authorities should also reduce the timeline regarding the formulation of guidelines and regulatory approvals, which in some cases has been years. Lack of clarity and delays in approvals often leads to execution delays or complete abandonment of projects.
Additionally, quality and sourcing of data for renewable energy sub-sectors have to improve to ensure clarity for investors about available locations, infrastructure capabilities, and government's targets.
As the renewable energy sector picks up the pace in the coming decade, the government also needs to focus on developing the human resource capability. In the last few years, EVN has been conducting various training programs for technical experts, mostly for power plants and similar training should be introduced for the renewable energy sub-sectors as well, in order to meet up with new requirements.
Last but not least, supporting industries play a crucial role in the development and quicker adoption of renewable energy technologies. The government should promote domestic SMEs through capital subsidies and incentives such as tax breaks and preferential loans. A competitive supporting industry will help in reducing investment costs for renewable projects.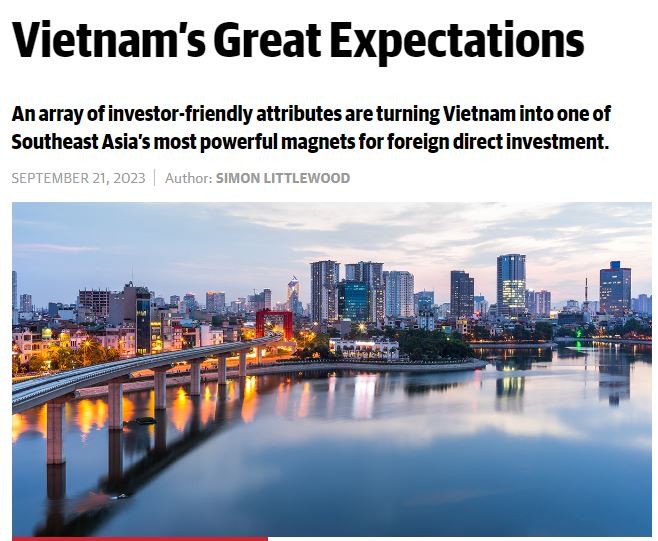 Economy
"An array of investor-friendly attributes are turning Vietnam into one of Southeast Asia's most powerful magnets for foreign direct investment," said Global Finance Magazine in a recent article.
September 23, 2023 | 16:38
Economy
Vietnam has a fast-increasing semiconductor ecosystem and possibilities to improve its position in the global supply chain. In the joint announcement of the US-Vietnam Comprehensive Strategic Partnership, the two countries acknowledged Vietnam's significant potential to become a key nation in the semiconductor industry, adding they "are supportive of the rapid growth of the semiconductor ecosystem in Vietnam."
September 22, 2023 | 09:22