Rai Cave and Vinh Hy Bay, ideal destinations to spend New Year holiday
This New Year holiday, why don't you treat yourself to a trip to Rai Cave and Vinh Hy Bay, two famous tourist sites that boast tranquil and breath-taking scenery in the South Central province Ninh Thuan.
To reach Rai Cave, tourists can go along the National Highway 1 about 350 km to reach Phan Rang - Thap Cham City. From here, continue to follow the coastal road of Ninh Chu- Tri Thuy Bridge, turn right and then enter the National Highway 702. Rai Cave is located in Thai An village, Vinh Hai commune, Ninh Hai district, Ninh Thuan province, a traveler told Thanh Nien Newspaper.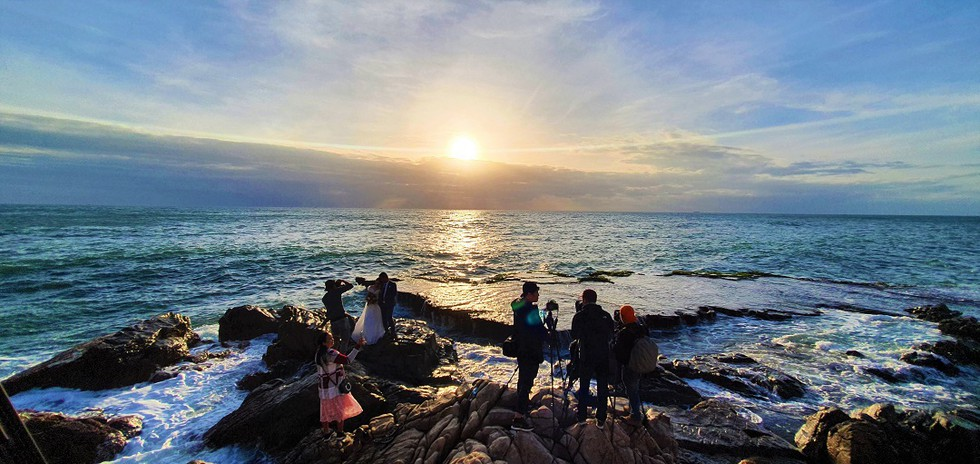 Rai Cave is preferred by many couples to take their wedding photos. Photo: Thanh Nien
In the early morning, standing on cliffs at Rai Cave, tourists will surely be blown away by the magnificent beauty here. The rays of sunshines dye the entire sea a glorious hue The gentle sound of waves combining with the splendid sunrise brings relaxing moments.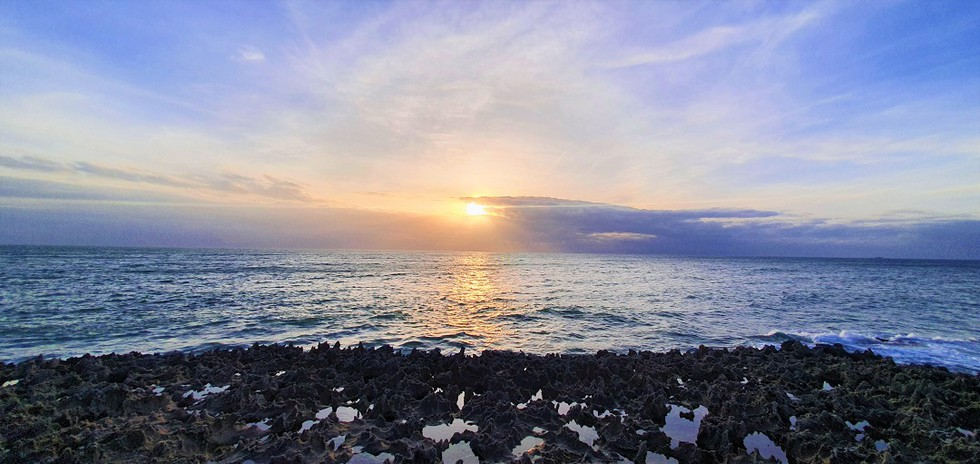 The glorious sunrise at Rai Cave. Photo: Thanh Nien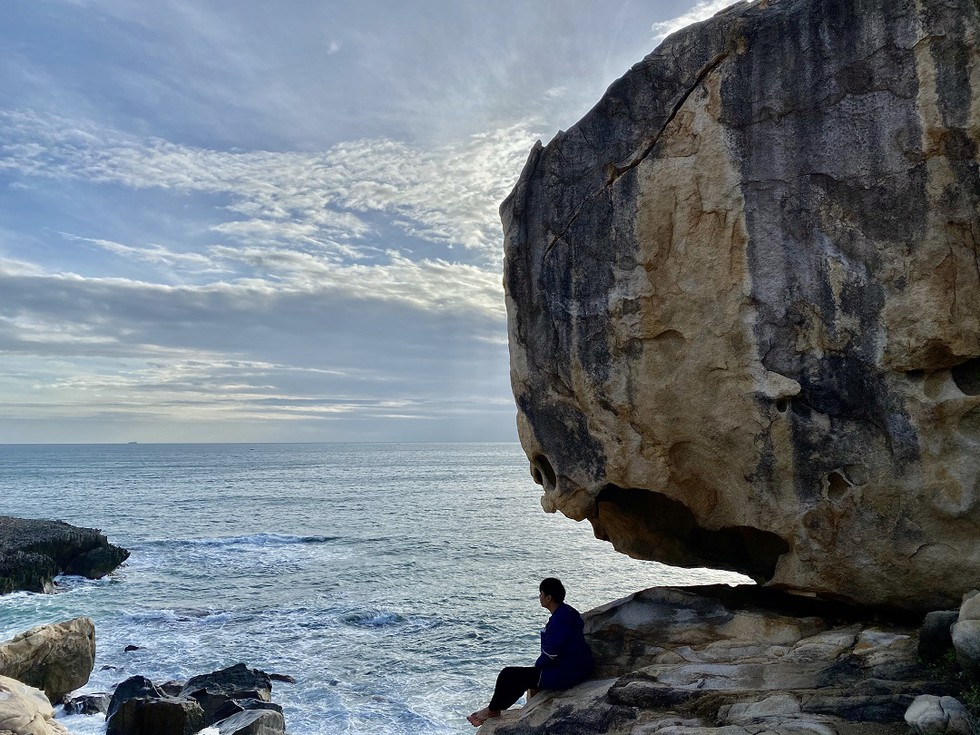 Photo: Thanh Nien
Ngo Tuan Khai, 31, a businessman and photographer in Ninh Thuan Province, is surprised at the spectacular scenery at Rai Cave. He shared that at the end of the year, he and some of his friends often embark on trips to blow off some steam after a long busy year at work.
"The sunrise is really romantic, I hope that I will capture beautiful photos here", Khai said.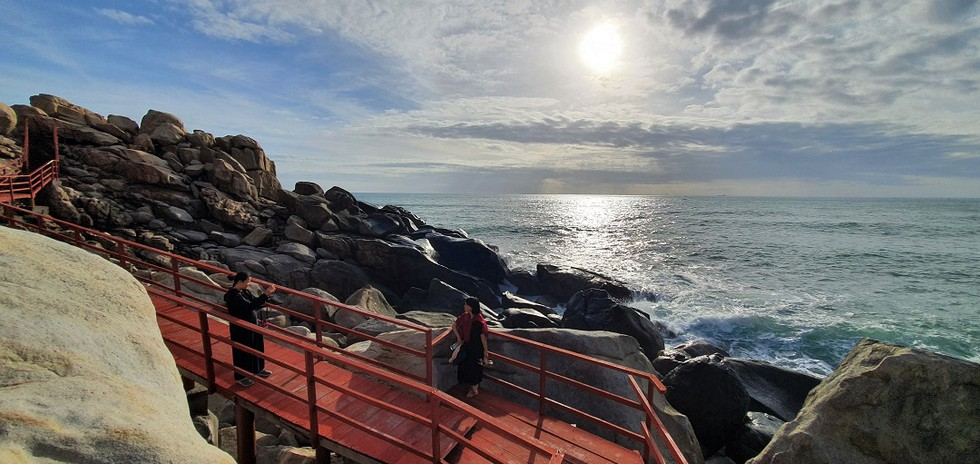 The wooden bridge, a hot check-in spot near Rai Cave. Photo: Thanh Nien
Nguyen Thi Thuy Kieu, 20, said this is the first time that she has visited the Central region and been blown away by the beautiful landscape at Rai Cave.
Kieu said that "In addition to the unique and untouched beauty, I am also impressed by big stones that overlap each other creating strange shapes".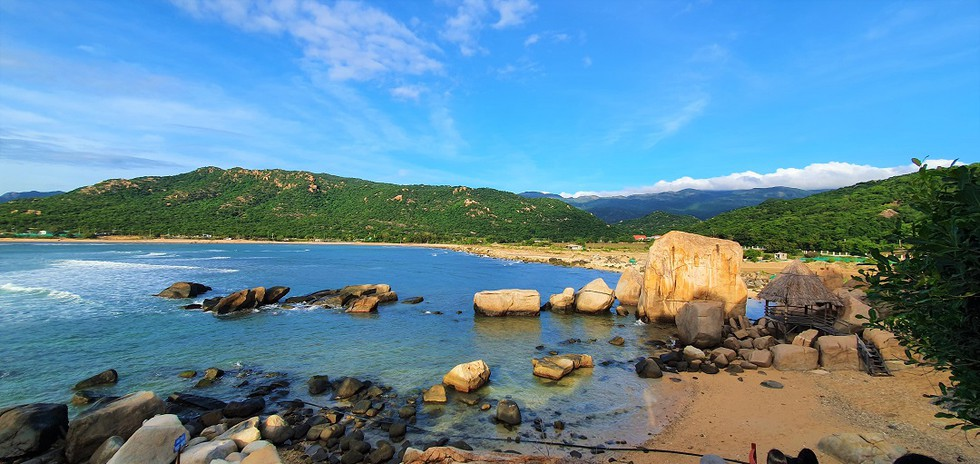 A serene corner at the beach. Photo: Thanh Nien
Near Rai Cave, visitors can see white sandy beaches with crystal-clear water. There is nothing more perfect than strolling along the beach and hear the sea waves murmuring.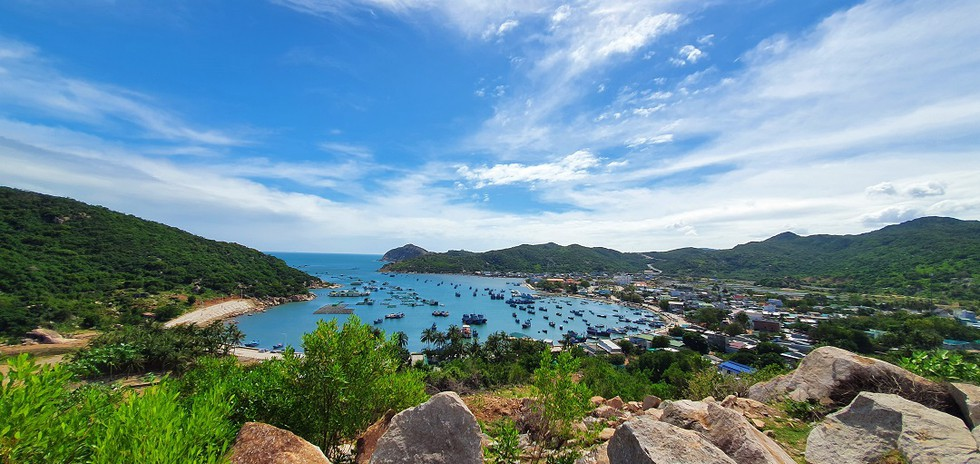 Vinh Hy Bay is seen from the National Highway 702. Photo: Thanh Nien Photo: Thanh Nien
Apart from Rai Cave, Ninh Thuan also owns Vinh Hy Bay which is a premier "must-visit" destination in the travel bucket list of many visitors. Vinh Hy Bay is about a 20-minute-drive from Rai Cave.
Adding to the already beauty of Vinh Hy Bay are hundreds of fishing boats anchoring on the calm sea.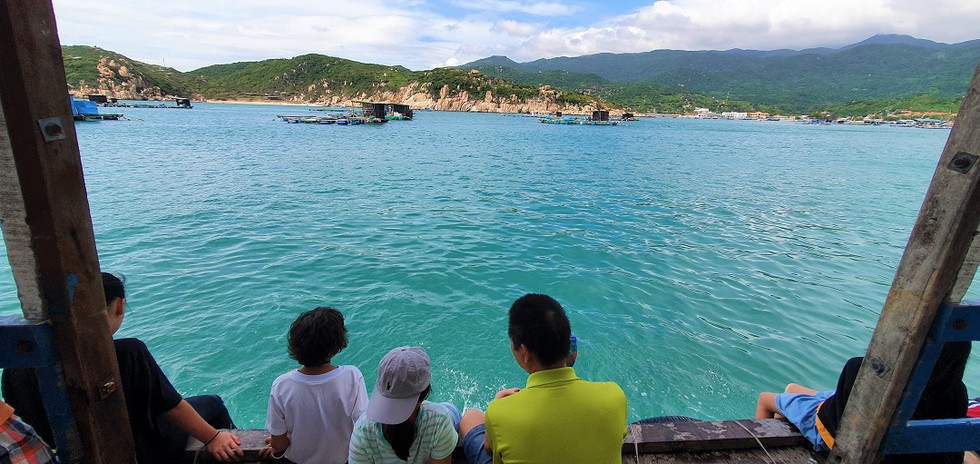 Photo: Thanh Nien
Travelers can explore the bay by boat and sample delicious seafood right here.
Nguyen Thi Thu Trang, 34, from Dong Nai said that "It is really interesting to savor newly-caught seafood amidst the vast sea while admiring the breath-taking landscape".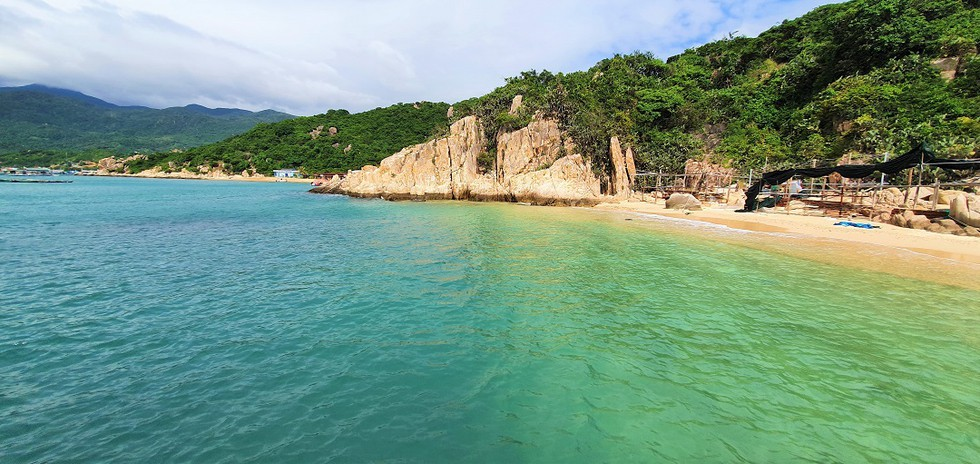 Vinh Hy Bay possesses emerald green beaches. Photo: Thanh Nien
In addition, tourists can also get a closer insight into the daily life of the local fishermen by joining with them to catch fish.
The tranquil atmosphere along with the beautiful scenery at Vinh Hy Bay will be certainly the best remedies to get rid of stress after hard-working days.