Ninh Thuan's stunning check-in spots
If you are a fan of photography, then check out Ninh Thuan - a destination with a series of beautiful photo angles in many different styles.
Ninh Thuan is a province in the South Central Coast region of Vietnam. Coming to Ninh Thuan, visitors will fall in love with the romantic natural scenery that is as beautiful as the movies.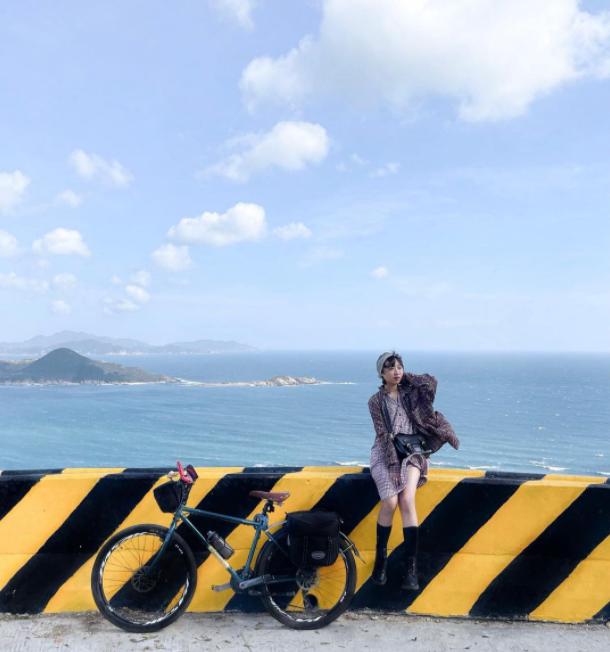 Photo: Zing News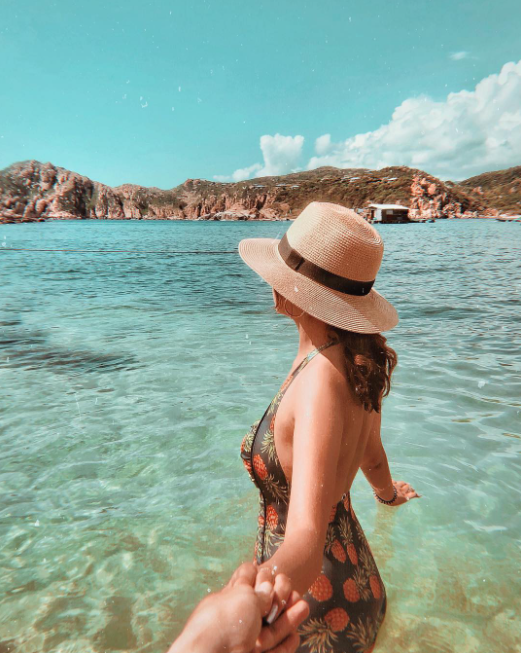 Photo: Zing News
Vinh Hy Bay
Address: Vinh Hai Commune, Ninh Hai District
Driving about 40km northeast from the city center of Phan Rang - Thap Cham, visitors will reach Vinh Hy Bay. This destination is blessed with clear blue waters, vast and majestic mountains. Vinh Hy Bay is also an attractive place for you to admire the most romantic sunset scenery in Ninh Thuan.
Accommodation services here vary from budget to luxury. Depending on your budget, you can book a hotel, motel, resort, or overnight camping. Taking a glass boat to visit the bay, fishing, swimming, diving, and watching coral ... are interesting experiences that many tourists love in this spot.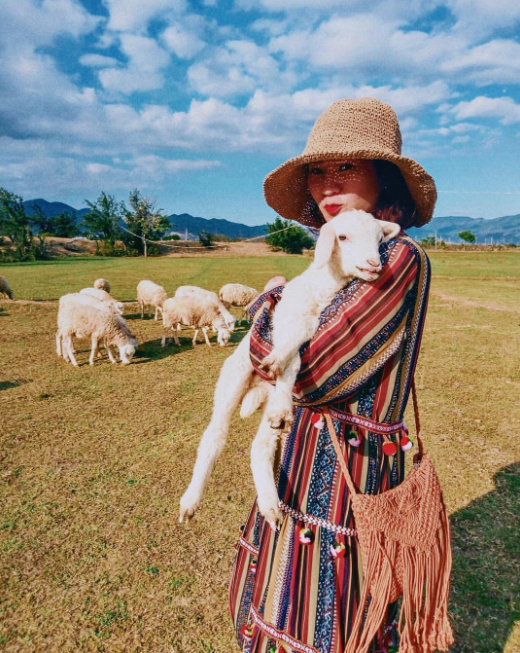 Photo: Zing News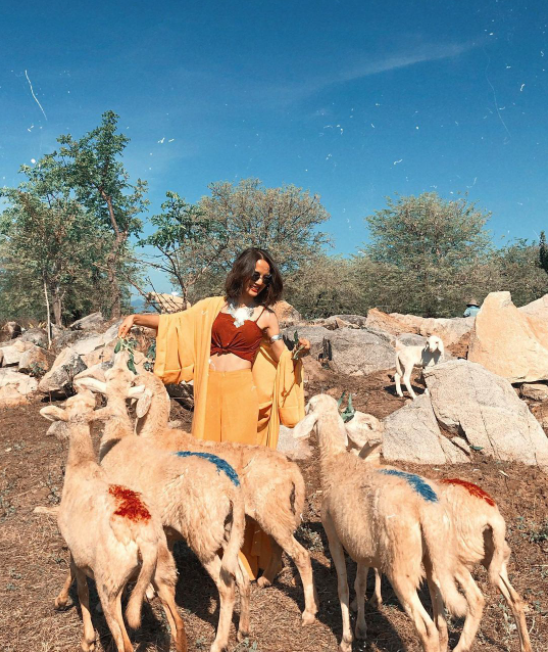 Photo: Zing News
An Hoa sheep field
Address: Hamlet An Hoa, Xuan Hai Commune, Ninh Hai District
Located about 16 km from the city center of Phan Rang - Thap Cham, An Hoa sheep field is a check-in point that attracts young people when coming to Ninh Thuan. In An Hoa, you will have a chance to admire the peaceful and poetic scene as the flock of sheep grazing on the vast steppe.
Early morning or late afternoon is the best time to visit the sheep fields. From 7:00 am to 8:00 am, the sheep will be sent out of the barn by the shepherds. In addition to taking beautiful check-in photos, you can also experience nomadic life at local people's homes.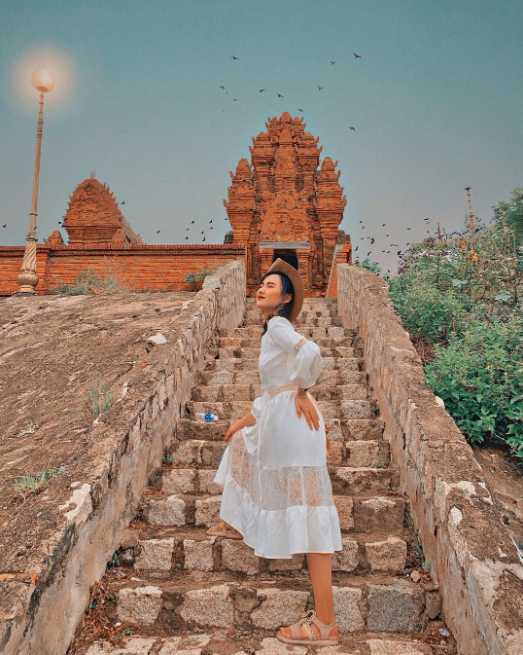 Photo: Zing News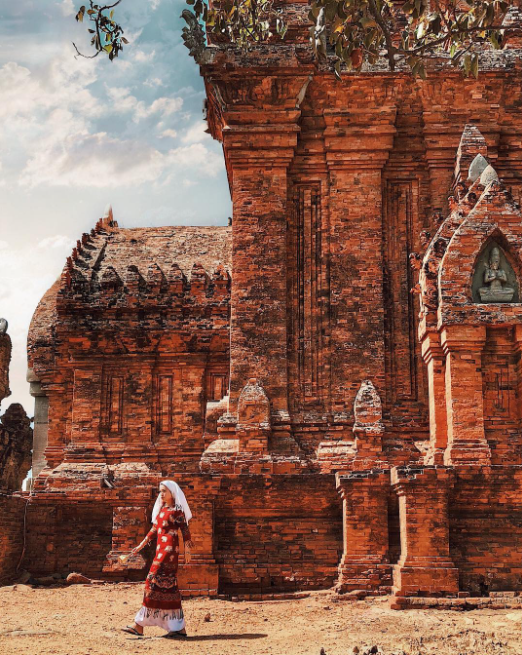 Photo: Zing News
Po Klong Garai Champa Towers
Address: Doi Trau, Do Vinh ward, Phan Rang - Thap Cham city
When viewed from a distance, the Champa towers stand out with the dark red color of baked bricks and unique architectural features. This ancient work is one of the images that create a trademark for the land of Ninh Thuan. This place is located on a large hill, built from the late 13th century to the beginning of the 14th century.
Lying about 7 km west of the city center, Po Klong Garai Cham Tower is a complex of 3 towers. In which, the main tower is 20.5 m high, the fire tower is 9.31 m high, the gate tower is 8.56 m high. Visitors can also rent Champa costumes to take pictures.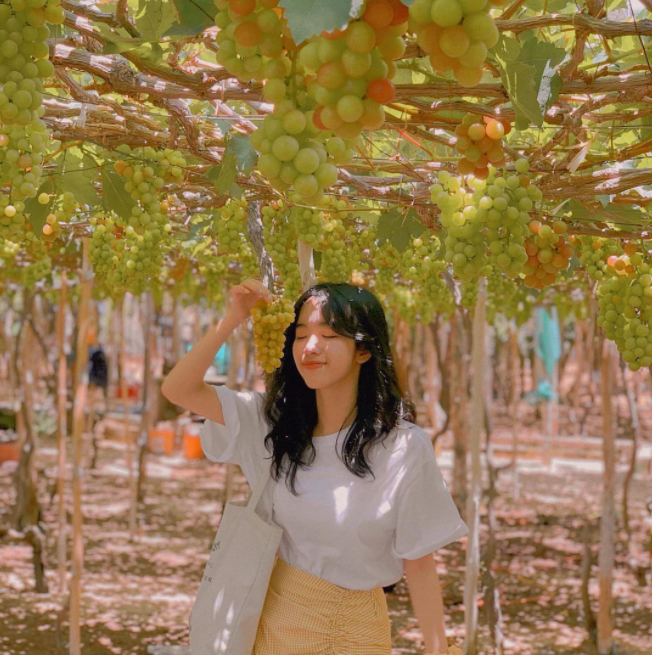 Photo: Zing News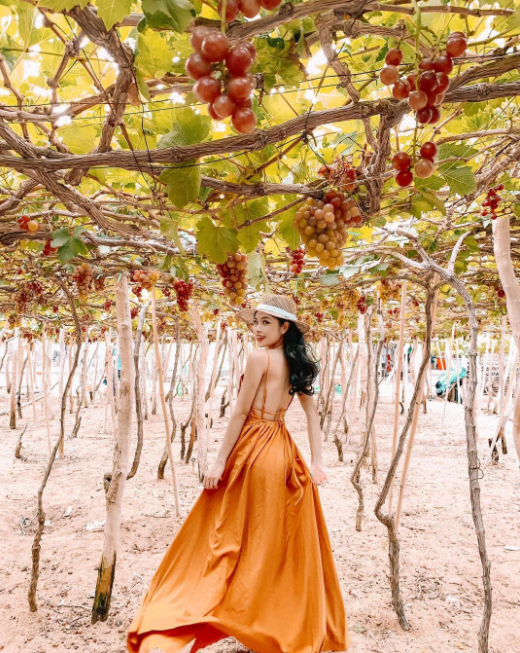 Photo: Zing News
Ninh Thuan vineyard
Ninh Thuan is one of the provinces providing the largest fresh grapes supply in the country. Therefore, visiting the European-like landscape in Ninh Thuan's vineyards is an experience visitors should not miss.
April, August, and December are the best times to visit these sites. In these months, the vineyard is at harvest. Visitors can take check-in photos in large and round ripe grape gardens. In addition, you can buy grapes and grape products as gifts.
Photo: Zing News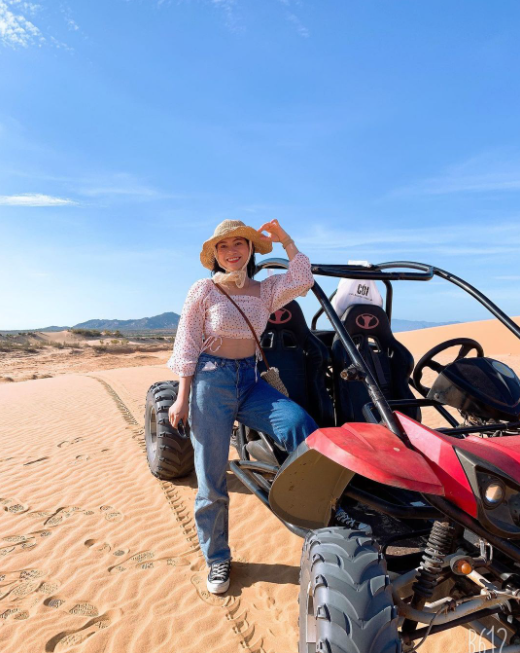 Photo: Zing News
Nam Cuong sand dunes
Address: Tuan Tu Village, An Hai Commune, Ninh Phuoc District
Located about 8 km from Phan Rang - Thap Cham city, hidden behind vineyards and sandy roads, Nam Cuong attracts visitors with its wild beauty. This large sand dune is associated with the simple life from ancient to present of the Champa people. Early morning (around 5-7 am) or evening (around 4-6 pm) is the best time to check out the sandhill.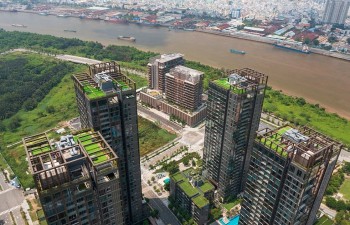 Economy
Vietnam Business & Weather Briefing (August 11): Vietnam to increase coal imports in 2025-2035 period, ten tonnes of Vietnamese longan exported to Australia.