'No Boyfriend/Girlfriend' and 'Not Married' face masks designed to avoid unwanted questions
As Chinese New Year celebrations draws near amid the worldwide pandemic, a face mask is essential when family members and friends go visiting each other. Singapore's homegrown brand wheniwasfour has designed special face masks to fend off relationship status questions from kaypoh relatives.
With the ongoing pandemic, this year's Chinese New Year celebrations will be quite different from what we are used to. Other than sticking to the eight-person rule during gatherings and using e-hongbaos instead of physical red packets, we'll all have to don a face mask while visiting family and friends.
Photo: wheniwasfour
Well, there's a silver lining to the mask-wearing if you are dreading being grilled by kaypoh relatives about your relationship status — you have the answer for them on your mask before the question comes if you get these ones from homegrown brand wheniwasfour.
Designed for Chinese New Year, these masks have phrases like "Happy new year. I do not have a boyfriend, I do not have a girlfriend" printed on the front of the mask in Chinese.
For those who are constantly being asked when the wedding bells are, consider getting the mask with "Happy new year. I still do not want to get married" on its front.
For couples who are married without a little one, there is also a mask for you that says "Happy new year, I still do not want to have a child".
If you are blessed with relatives who know how to mind their own business, wheniwasfour has other themed masks that can help you jazz up your Chinese New Year #OOTD.
For instance, a bak kwa mask that looks similar to our favourite but very heaty Chinese New Year snack.
There is also the Huat Flakes mask which is inspired by the popular haw flakes snack that many of us 90's kids would remember from our childhood, but with extra "prosperity". Alternatively, get the Huatmate Condensed milk mask.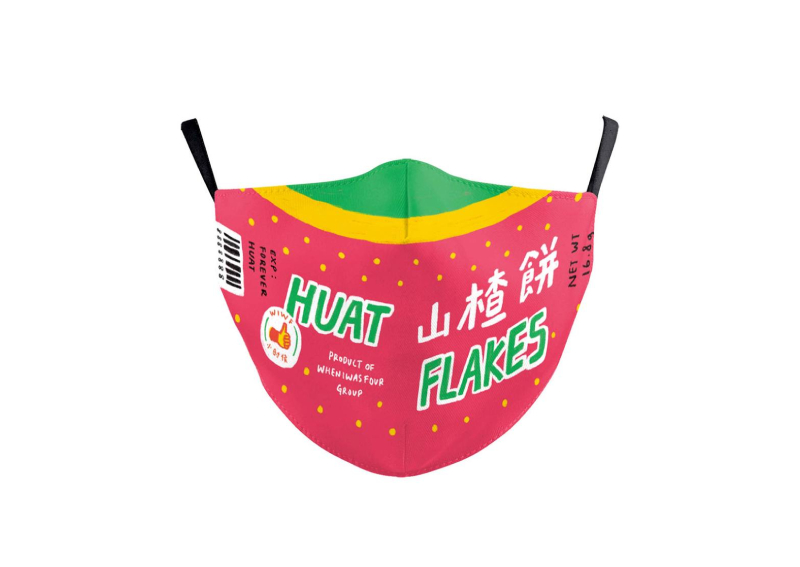 PHOTO: wheniwasfour
All the wheniwasfour masks cost $10.90 each and are available on their website or physical store at Bras Basah Complex.
Coronavirus in Singapore
Singapore reported 10 new COVID-19 cases as of noon on Saturday (Jan 23), the Ministry of Health announced (MOH) in its preliminary update.
All of them were imported cases and had been placed on stay-home notice or isolated upon arrival in Singapore.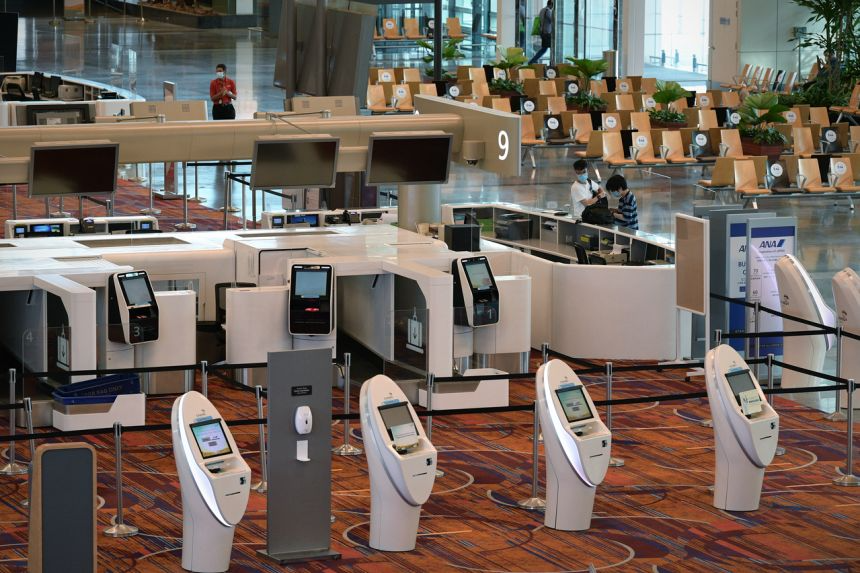 MOH reported 10 new Covid-19 cases, all imported, on Jan 23, 2021.ST PHOTO: NG SOR LUAN
Among them were two Singaporeans - a 36-year-old woman and an eight-year-old boy - who had returned from India. Both were contacts of previously reported cases 59113, 59184, 59185 and 59541.
The cases also include a 42-year-old male work pass holder from India, a 45-year-old male short-term pass holder who arrived from the US to visit his Singaporean fiancee and a 32-year-old male short-term pass holder who arrived from Ecuador for a work project in Singapore.
The remaining five cases involve foreign domestic workers who hold work permits - three women from Indonesia aged 41, 34 and 35, as well as two from Myanmar, aged 28 and 20.
The ministry also added two new locations to a list of places visited by COVID-19 cases while they were infectious. Upper Boon Keng Market & Food Centre was visited on Jan 15, while ESR BizPark @Chai Chee was visited on Jan 17.
As of Saturday, 32 more COVID-19 cases have also been discharged from hospitals or community isolation facilities, bringing the total number of recoveries to 59,015.
There are currently 38 confirmed cases still in hospital, most of whom are stable or improving, and there are none in the intensive care unit.
Singapore has announced its police will be able to use data obtained by its coronavirus contact-tracing technology for criminal investigations, a decision likely to increase privacy concerns around the system.
The technology, deployed as both a phone app and a physical device, is being used by nearly 80% of the 5.7 million population, authorities said, after announcing its use would become compulsory in places such as shopping malls.
The TraceTogether scheme, one of the most widely used in any country, has raised privacy fears but authorities have said the data is encrypted, stored locally and tapped by authorities only if individuals test positive for Covid-19.
"The Singapore police force is empowered ... to obtain any data, including TraceTogether data, for criminal investigations," the minister of state for home affairs, Desmond Tan, said on Monday in response to a question in parliament.
The privacy statement on the TraceTogether website says: "Data will only be used for Covid-19 contact tracing."
The prime minister, Lee Hsien Loong, has previously said privacy concerns about the technology had to be weighed against the need to curb the spread of the virus and keep the economy open.
In total, there are 178 cases experiencing mild symptoms or who are clinically well but still testing positive for the virus. These cases are being isolated and cared for at community facilities.
It has been exactly one year since Singapore reported its first COVID-19 case on Jan 23, 2020. The country's total COVID-19 tally as of Saturday was 59,260 with 29 fatalities.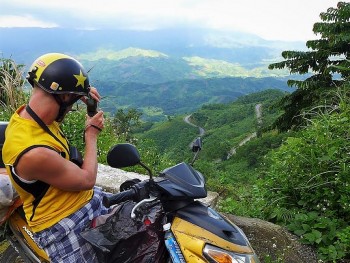 Viet's Home
Written with such love and care for Vietnam, the brilliant travel guides of Tom Divers inspire expats and foreign tourists to explore the wild, remote corners of the nation.