Singapore gives parents $3,000 for pregnancy during COVID-19 pandemic
Singapore will give couples a US$3,000 (AUD$3,083) grant for any child born over the next two years, the government says.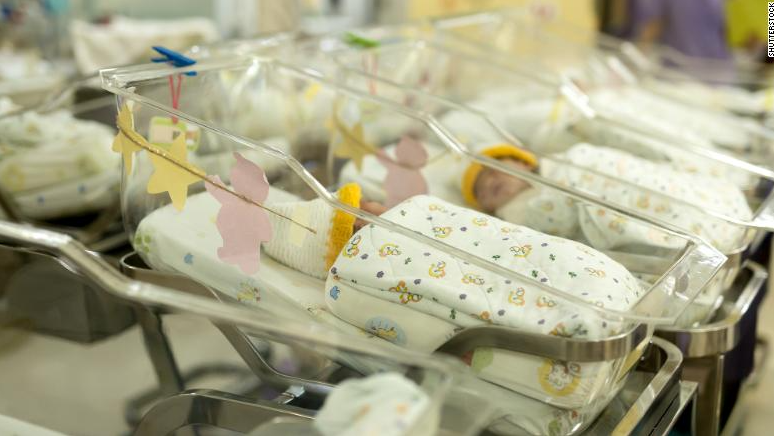 Singapore gives parents $3000 for pregnancy during COVID-19 pandemic (Photo: CNN)
"We have received feedback that Covid-19 has caused some aspiring parents to postpone their parenthood plans," Heng Swee Keat - the country's deputy prime minister - told lawmakers on Monday. "This is fully understandable, especially when they face uncertainty with their income," he added. Heng said the payment would help parents with expenses, but he did not confirm how much would be paid out, CNN cited.
According to a recent survey cited by the prime minister's office, 30 percent of Singaporeans deemed themselves "likely to delay their plans to get married or to have a child as a result of the pandemic and its effects on the economy".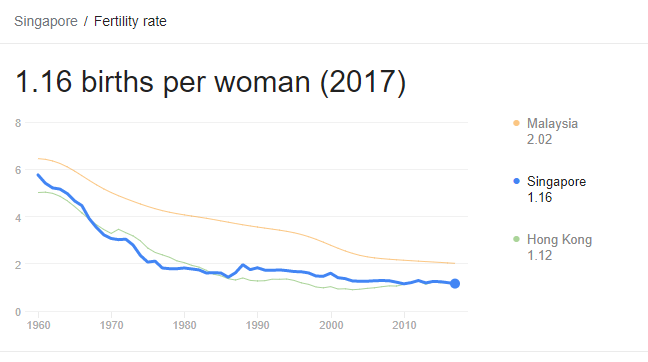 Singapore's fertility rate is declining. (Photo: World Bank)
Singapore's population challenges
Singapore has one of the lowest birth rates in the world, a statistic that successive governments have attempted unsuccessfully to reverse. The fertility rate now stands at just 1.14 births per woman, according to its national statistics body.
Singapore's population shrank 0.3 percent during the 12 months to July 2020, according to official data published last month. Singapore's 5.69 million population consists of 3.5 million "Singaporean citizens," with the remainder made up of "permanent residents" and migrant workers.
"Like many developed countries, Singapore's key population challenges are our low fertility and an aging population," the government wrote in a 2011 report. "Our aim is to achieve a sustainable population that supports both economic growth and social cohesion so that Singapore remains vibrant and liveable."
One of the world's wealthiest economies per capita, Singapore in 2001 began offering financial incentives to induce couples to have more children after its once-high fertility rate plunged, according to 7news.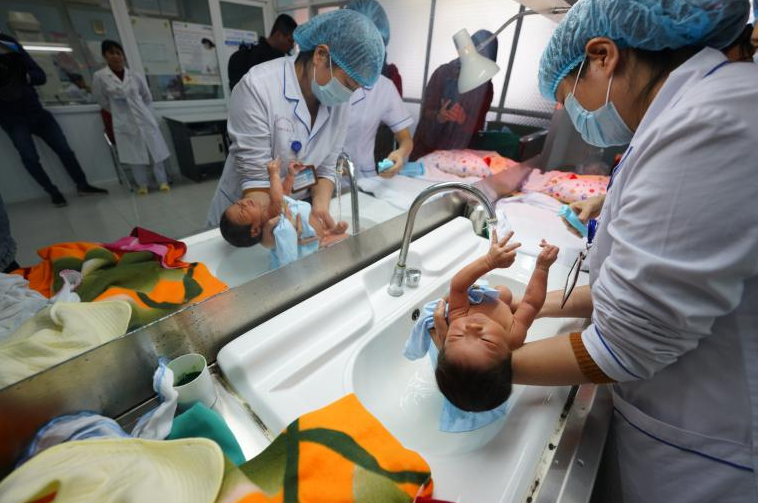 An estimated 116 million babies will be born under the shadow of the COVID-19 pandemic, UNICEF said. (Photo: UNICEF)
UNICEF's views on pandemic pregnancy
An estimated 116 million babies will be born under the shadow of the COVID-19 pandemic, UNICEF said. New mothers and newborns will be greeted by harsh realities, including global containment measures such as lockdowns and curfews; health centers overwhelmed with response efforts; supply and equipment shortages; and a lack of sufficient skilled birth attendants as health workers, including midwives, are redeployed to treat COVID-19 patients.
In its official website, UNICEF is warning that COVID-19 containment measures can disrupt life-saving health services such as childbirth care, putting millions of pregnant mothers and their babies at great risk. Even wealthier countries are affected by this crisis. In the US, the sixth highest country in terms of the expected number of births, over 3.3 million babies are projected to be born between March 11 and December 16. In New York, authorities are looking into alternative birthing centers as many pregnant women are worried about giving birth in hospitals.
UNICEF warns that although evidence suggests that pregnant mothers are not more affected by COVID-19 than others, countries need to ensure they still have access to antenatal, delivery, and postnatal services.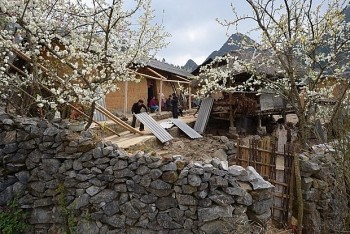 National
Vietnam News Today (Feb. 3): Vietnam and Trinidad & Tobago establish diplomatic ties; Severe cold spells expected to hit northern mountainous provinces late this month; Vietnam among top 10 best places to go for budget honeymoon; Hanoi, HCM City record highest disbursement of public investment capital in January.