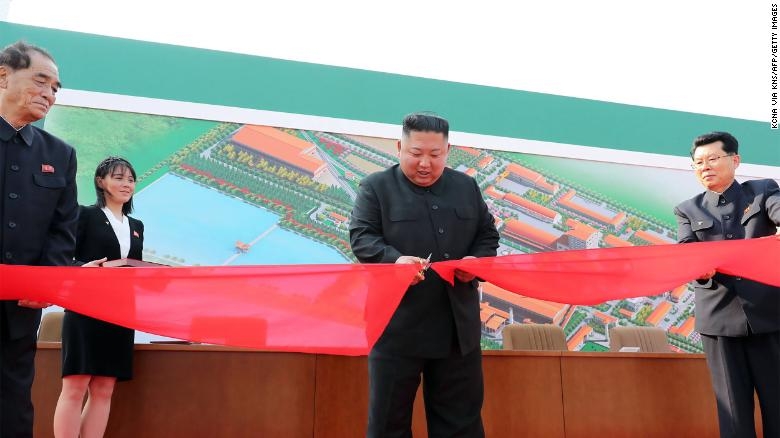 A photo released from North Korea's official Korean Central News Agency on May 2 reportedly shows Kim Jong Un attending a ceremony to mark the completion of Sunchon phosphatic fertilizer factory in South Pyongan province. Korean Central News Agency via CNN
The North's official Korean Central News Agency said Kim attended the ceremony Friday in Suncheon with other senior officials, including his sister Kim Yo Jong.
"Supreme Leader Kim Jong Un Cuts Tape For Completion Of Sunchon Phosphatic Fertilizer Factory," KCNA reported.
KCNA says there was a "completion ceremony of the factory" on Friday, "the international holiday of the working people of the whole world."
KCNA released a still photograph purportedly showing Kim at the ceremony. The picture shows him cutting a red ribbon, with his sister Kim Yo-jong standing behind him.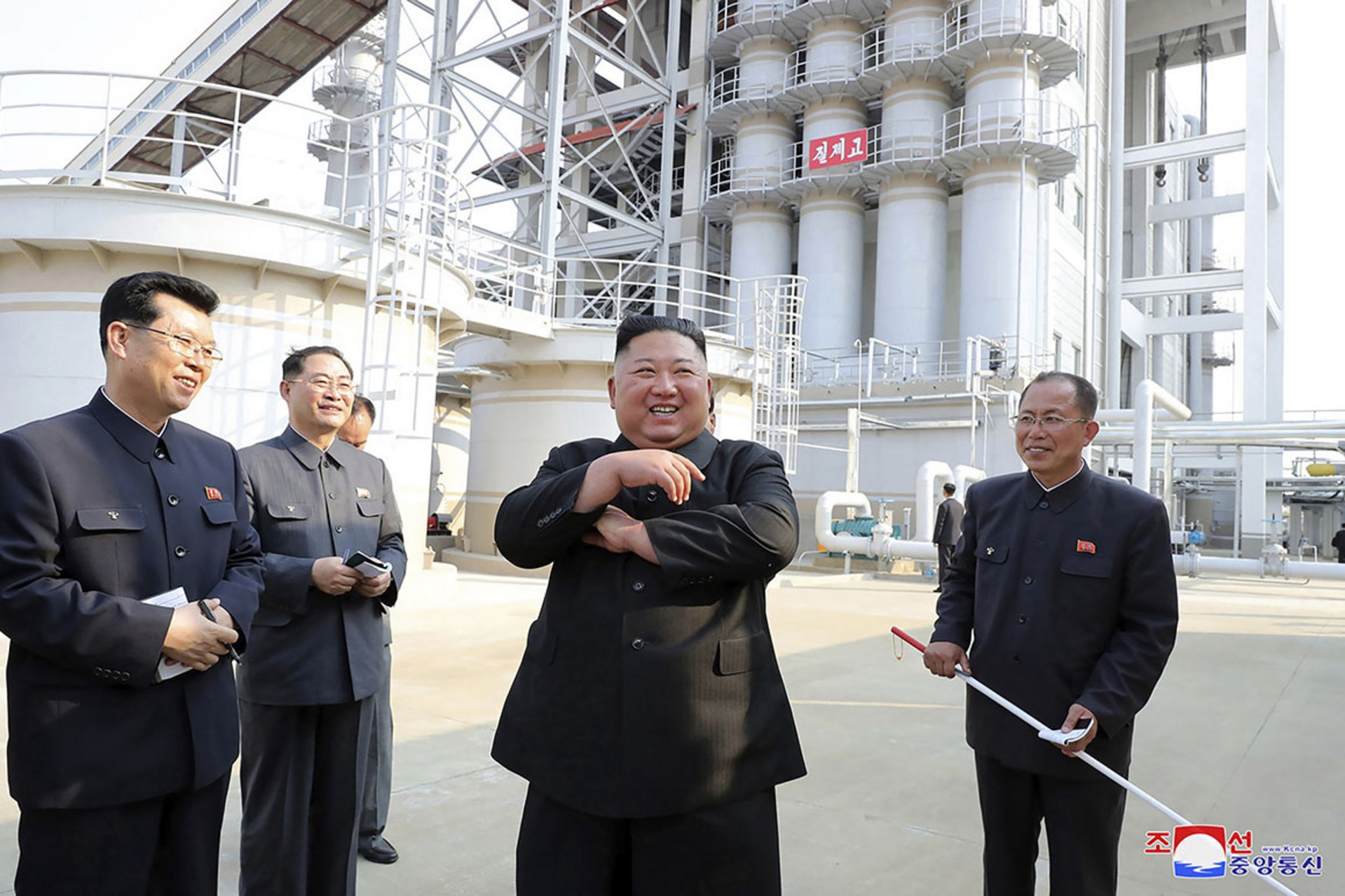 In this May 1 photo provided by the North Korean government, North Korean leader Kim Jong Un visits a fertilizer factory in South Pyongan, near Pyongyang, North Korea. | Korean Central News Agency/Korea News Service via AP
It was Kim's first public appearance since April 11, when he presided over a ruling Workers' Party meeting to discuss the coronavirus and reappoint his sister as an alternate member of the powerful decision-making political bureau of the party's central committee.
Speculation about Kim's health was fueled after he did not attend an April 15 celebration of his grandfather's birthday, an important national holiday that he had not previously missed since his rise to power in 2011.
U.S. intelligence subsequently discounted these rumors. Two U.S. officials told Newsweek on April 21 they had no reason to consider Kim as suffering from any sort of serious illness or grave health concern. Around the same time, Yonhap reported a South Korean government official who said no unusual reports from North Korea suggested that Kim was ill.
Around April 26, satellite photography showed Kim's personal train stationed near the country's eastern coastal city of Wonsan where he owns a villa.
On April 28, two experts on North Korean affairs and other sources said the leader could simply be keeping a low public profile to avoid potential exposure to coronavirus.
Jennifer Tran