Yonhap: Trump says he has "very good idea" about N.Korean leader situation but can't elaborate
The US President Donald Trump says that he knows how the North Korean leader Kim Jong Un is doing amid series of unconfirmed media reports on the latter's health, but refused to talk in detail, South Korea's Yonhap News Agency reported Monday.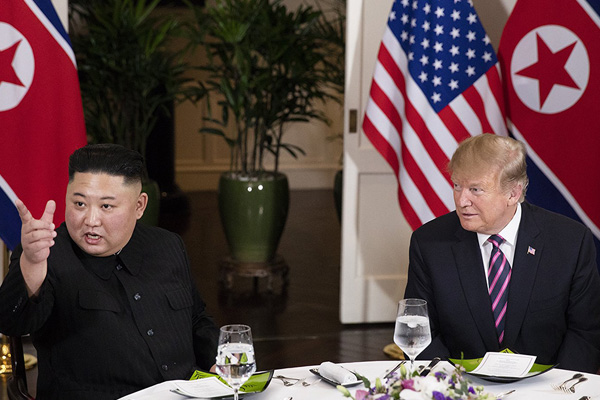 North Korea's leader Kim Jong Un (left) and US President Donald Trump. Photo: Yonhap.
"I do have a very good idea, but I can't talk about it now. I just wish him well. I've had a very good relationship with Kim Jong-un," Yonhap cited Donald Trump as saying during a White House press conference.
Trump also said that people will probably be hearing about Kim's condition in the not too distant future.
The US President later added that nobody knew where Kim is, KBS reported.
Last week, Trump said that he believed the report by CNN on Kim's health was "incorrect." CNN reported that Washington was looking into intelligence that Kim was in serious danger after surgery.
Kim has not been seen by the public since April 11 when he presided over a politburo meeting of the ruling Workers' Party, calling for strict measures against the coronavirus.
But his absence from a key ceremony commemorating the 108th birth anniversary of Kim Il-sung on April 15 has sparked speculation over his health. He has never skipped his trip to the mausoleum since taking office in late 2011.
Yesterday, a top security adviser to the South's President Moon Jae-in said that North Korean leader Kim Jong Un is "alive and well," downplaying rumors over Kim's health following his absence from a key anniversary.
The adviser said that Kim Jong Un had been staying in Wonsan - a resort town in the country's east - since Apr 13, adding: "No suspicious movements have so far been detected."
Supreme Leader Kim Jong-un has sent his appreciation to the workers who devoted themselves to building the Wonsan-Kalma tourist zone," the Rodong Sinmun, the North's main newspaper, said. The Korean Central Broadcasting Station carried a similar report.
The report came amid lingering speculation that something might be wrong with Kim's health since he missed an important annual ceremony on April 15 commemorating the birthday of late state founder and his grandfather, Kim Il-sung.
North Korean state media have recently put out reports on Kim sending diplomatic letters and conveying gifts to honored citizens. But no reports on the leader's "field guidance" trips or photos on his public activities have been released by state media for more than two weeks.
South Korea and the U.S. were alleged to deployed six reconnaissance planes to spy on North Korea on Monday, according to South Korea's Chosun Ilbo.

The oldest newspaper in South Korea cited a senior military source saying that the deployment is allegedly to try "gathering communication data about Kim's health from Pyongyang or Wonsan" while Seoul did not share any information. However, South Korea's government reiterated that it believes Kim "well and no unusual movements detected in North Korea."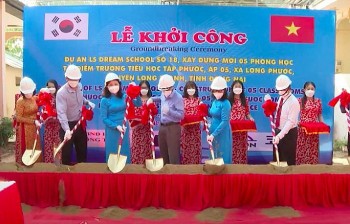 Friendship
The Union of Friendship Organizations of Dong Nai Province and COPION (Co-operation & Participation In Overseas NGOs) kicked off another LS Dream School project in the southern province.