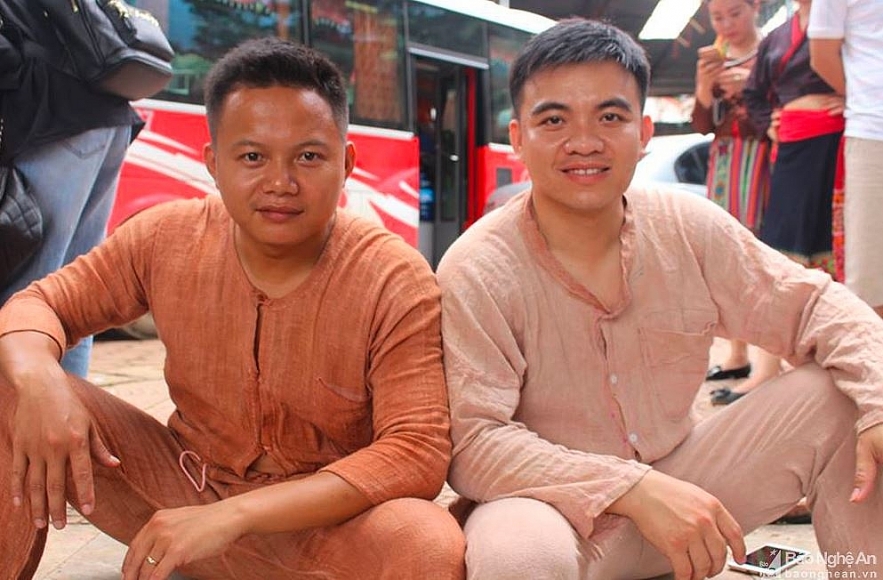 Hand made clothes of O Du man. Photo: Dinh Tuan
O Du is one of the smallest ethnic groups in Vietnam, currently living in Tuong Duong district in the central province of Nghe An. In addition to some traditional customs, which have been at risk of end up disappearing, the tradition of weaving, dyeing, and tailoring typical clothes are still well preserved. Especially, in the dyeing stage, O Du people still follow the unique craft method.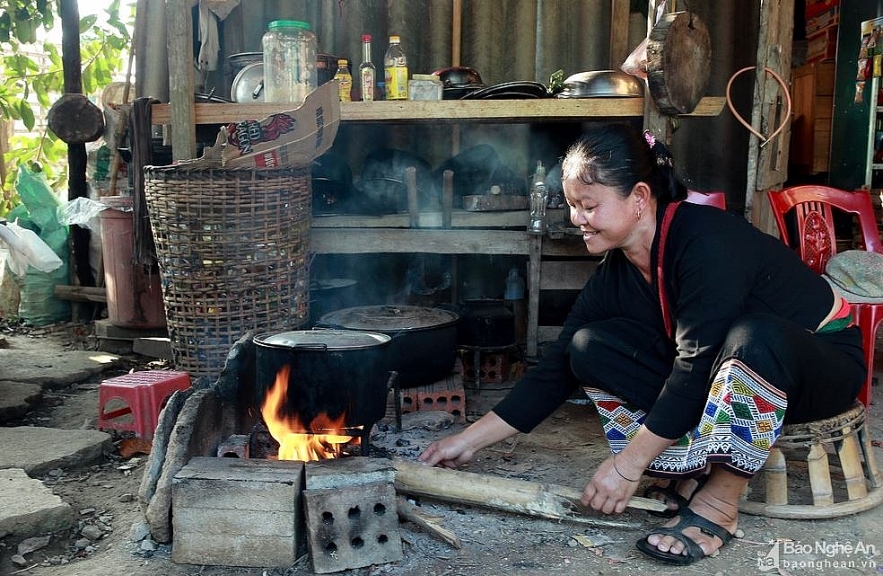 Ms. Nga is preparing to dye cloth. Photo: Dinh Tuan
Ms. Lo Thi Nga in Vang Mon village, Nga My commune, Tuong Duong district, is one of the few people who still know how to dye and sew on O Du ethnic costumes. To have a pot of water to dye she had to go into the forest to take the bark to boil with some lime powder and wait till the color of bark comes out then dip clothes into the water.
When the water has been colored (the denser the color the better) put the fabric in for dyeing. Photo: Dinh Tuan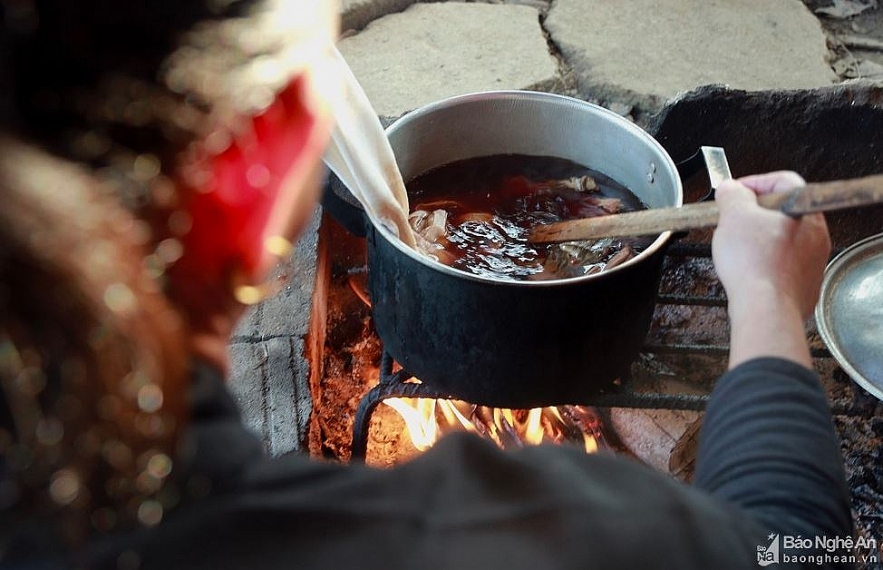 Photo: Dinh Tuan
After dipping the cloth into the pot, stirring then cooling down and soaking for 2-3 hours to let the fabric stick to the color. Although the process of dyeing fabric is not too difficult, but according to the society development, instant clothes are popular, so a few O Du people now learn the "secret" of dyeing fabric. Currently, in addition to Nga, only 1-2 people still know the formula of dyeing and sewing O Du ethnic costumes.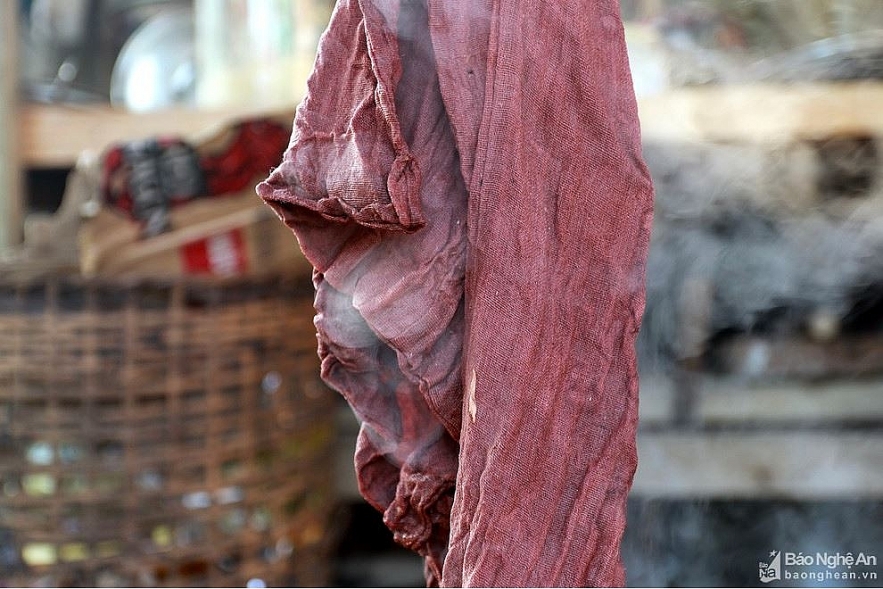 Color of cloth after dyeing. Photo: Dinh Tuan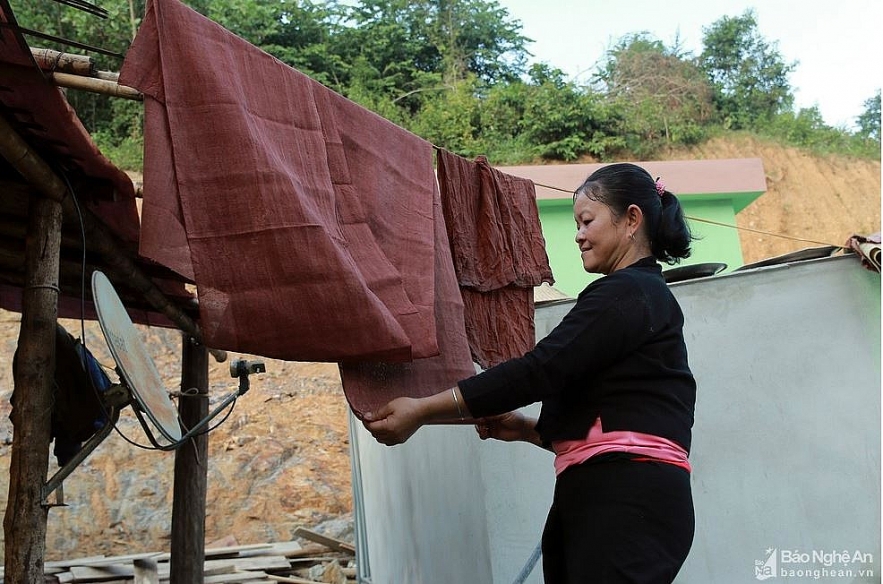 Ms. Nga is drying dye cloth. Photo: Dinh Tuan
After color turns into expected tone, cloth is dried by sun. Because of manual dyeing with leaves and lime, the color is very rustic.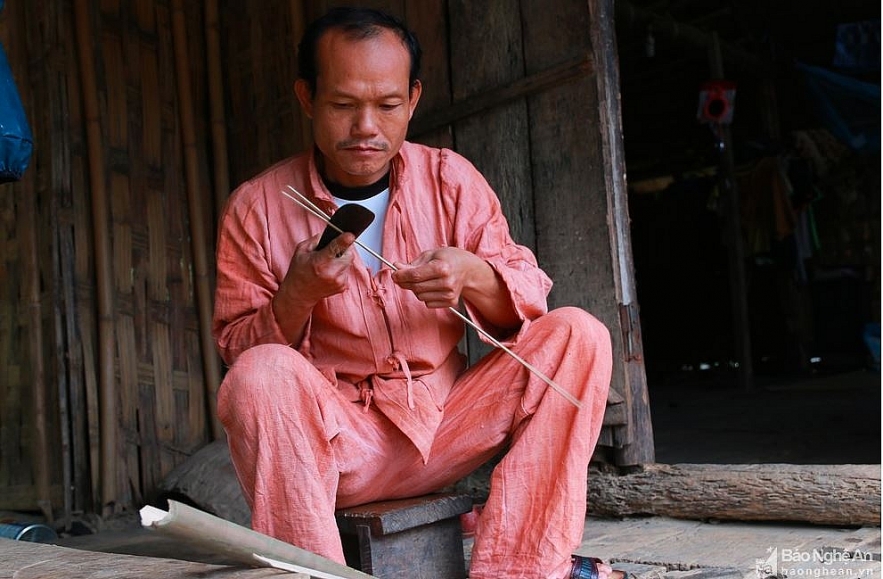 O Du man in hand made costumes. Photo: Dinh Tuan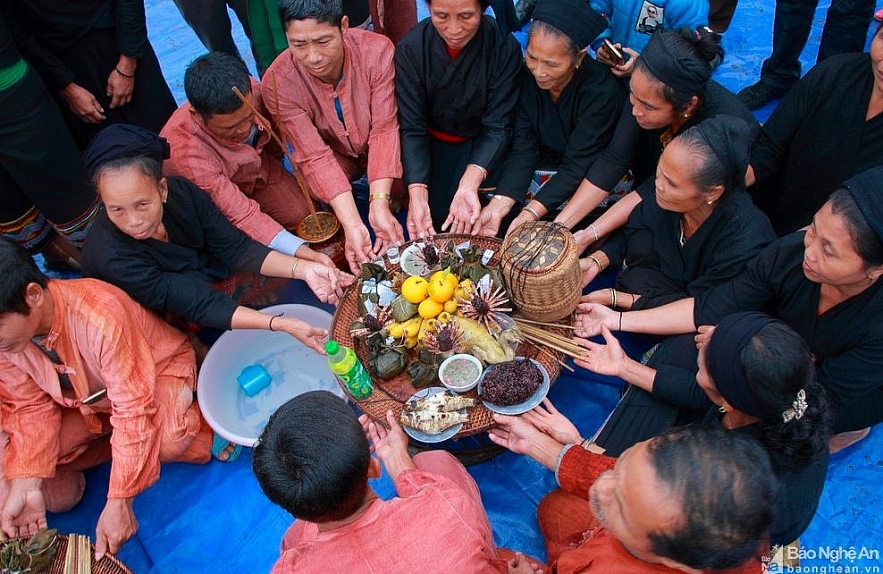 O Du people in a festival. Photo: Dinh Tuan
Because of the development of the society, like other ethnic minorities, the O du ethnic group also changed the habit of wearing traditional costumes, they wear popular costumes being sold in market. However, in recent years, thanks to the attention of government, the cultural characteristics of the O Du ethnic group, including costumes has been restored. As a result, people have become more aware in preserving their precious cultural features.
Le Dang