Over 20 Israeli volunteers renovate schools, teach English to Sa Pa's children
Twenty two ex-Israel Defense Forces (IDF) volunteers from the Heroes for Life NGO are providing English lessons, renovation for three school in Lao Cai province's popular resort town of Sa Pa.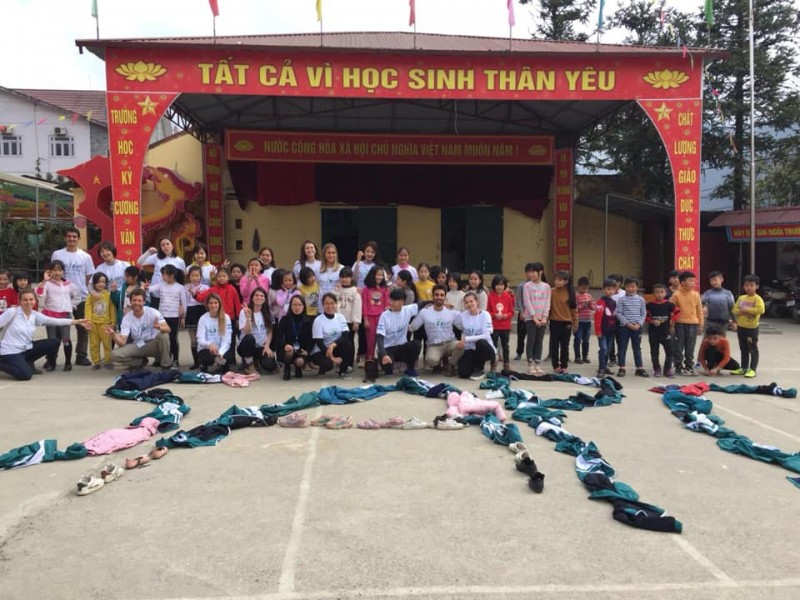 Heroes for Life volunteers with Sa Pa's children. Photo: Israeli Embassy in Vietnam
The Israelis—who have been volunteering at the school on behalf of the Heroes for Life NGO have been teaching the children English from November 18-27.
Israeli volunteers, students of Lao Cai branch of Thai Nguyen University and officials of the Israeli Embassy are organising various exciting activities for students of Sapa town elementary school, Le Van Tam primary school, and Ban Khoang primary school. At the same time, they are redecorating the classrooms.
Heroes For Life (HFL) was founded in 2013 by three IDF officers who served together in an elite unit for eight years and then embarked on their post-army trip together- a trip most IDF soldiers took part in after completing their military service.
In 2019, HFL sends about 5,000 volunteers each year on missions that have so far assisted some 4,100 children.
In addition to Gondar, Ethiopia; Buenos Aires, Argentina; and Mumbai, India, HLF has started two-week volunteer programs in Brazil, Guatemala, Mexico, Myanmar, Nepal, Panama, Peru, Vietnam, South Africa and Uganda.
Those chosen to be HFL volunteers pay for their air fare; the cost of the rest of the program is covered by donations. Each delegation includes 20 to 30 members. Medical professionals, such as dentists, join the group if requested by the local community.
Volunteers usually spend half of their day providing lessons of subjects requested by Head of the school. The other half of the day is dedicated to projects like painting and renovating schools and homes.
HFL returns to work with the population in the project side every year to ensure the continuity and a greater, sustainable impact.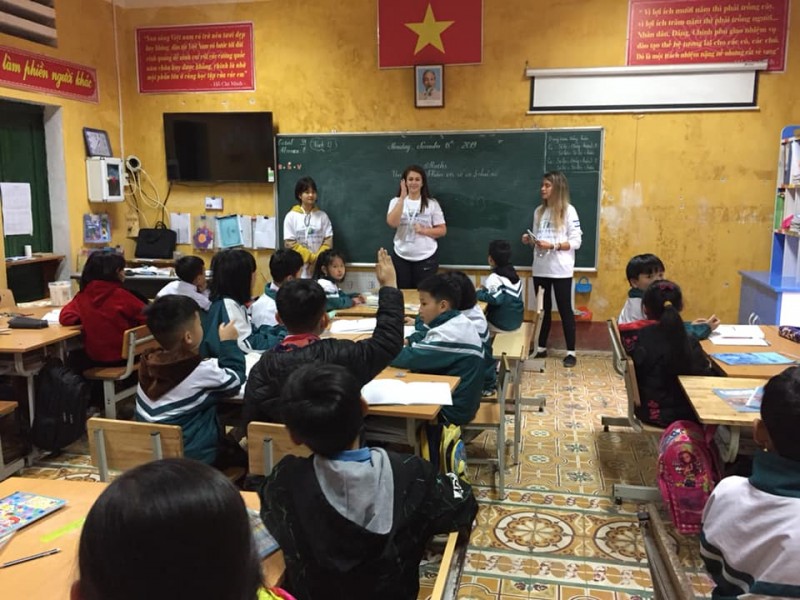 Volunteers teaching English for Sa Pa's students. Photo: Israeli Embassy in Vietnam
During a working session with Chairman of the provincial People's Committee Dang Xuan Phong on November 19, Israeli Ambassador to Vietnam Nadav Eshcar said voluntary activities in Sa Pa are reaping initial outcomes, and participating youths will serve as a bridge to connect two sides.
The diplomat hoped that similar activities would be held in the coming time, and the embassy will continue assisting Israeli businesses to learn about investment cooperation opportunities in Lao Cai.
According to the diplomat, each year Israel welcomes hundreds of Vietnamese students to the country for training and internship, including those from Lao Cai. He hoped local authorities will increase the number of apprentices in Israel, especially those of ethnic minorities.
For his part, Chairman of the provincial People's Committee Dang Xuan Phong affirmed that Lao Cai will actively contribute to increasing trade between Vietnam and Israel as well as Israel's investment in Vietnam.
The assistance of Israel and particularly the ambassador in recent years has helped enhance the country's cooperation with Vietnam in general and Lao Cai in particular, Phong said.
The recent Vietnamese and Israeli folk music programme in Lao Cai and voluntary activities in Sa Pa have contributed to increasing mutual understanding, he added./.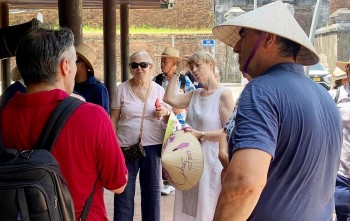 National
Vietnam News Today (Mar. 29): Vietnam to issue e-visa to foreigners of all countries; Vietnam, China beef up defence ties; Outbound tours prove popular during April holiday; Vietnam International Travel Mart 2023 to spotlight cultural tourism.