Palestinian Ambassador: Vietnam's 15th National Assembly and People's Councils elections will succeed
Saadi Salama, Ambassador Extraordinary and Plenipotentiary of the State of Palestine to Vietnam expressed his belief: "Vietnamese voters will choose people with virtue, talent, patriotism and a sense of responsibility to make Vietnam stronger".
- How do you feel about the atmosphere of this election of National Assembly deputies and People's Councils at all levels in Vietnam?
(Video: Palestinian Ambassador to Vietnam replied)
As someone who has been with Vietnam for many years, I have witnessed many National Assembly elections in Vietnam and have many experiences. In 1982, when I was a Palestinian student in Vietnam, I visited Song Lo farm in Tuyen Quang Province. Here I first witnessed the important event that was the election day of the National Assembly and People's Councils of Vietnam at all levels.
I see election day as a festival, there are many cultural events held, activities to contact voters of the candidates. That image is still etched in my mind.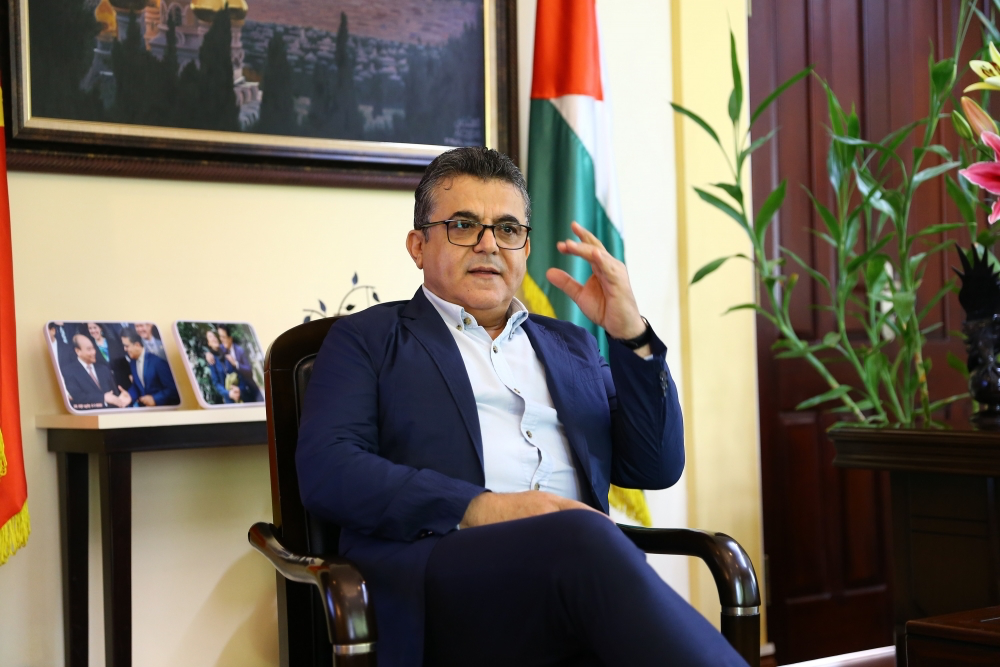 Saadi Salama, Palestinian Ambassador to Vietnam in an interview with the press.
- How do you evaluate the preparation for the National Assembly election in Vietnam this year?
(Video: Palestinian Ambassador to Vietnam replied)
This year is a difficult year for all countries in the world. For some countries that hold elections like Vietnam, it will be much more difficult to prepare for the election. The reason is that Vietnam has to hold elections and prevent COVID-19 at the same time.
Although the preparation for the election is difficult, I am sure that Vietnam will successfully organize the election of deputies to the 15th National Assembly and People's Councils at all levels for the 2021-2026 term. Because in recent times, Vietnam has been very successful in preventing the COVID-19 pandemic. Vietnam also sends a message to the world about the companionship of the Vietnamese people with all directions of the government. Vietnamese people are always disciplined, law-abiding, which makes foreigners living in Vietnam admire their host nation.
The National Steering Committee on election has specific instructions for a successful election. For example, in areas affected by the COVID-19, there will be separate election scenarios that both meet the requirements of social distancing and allow people to exercise their citizenship.
Although still having to deal with COVID-19, with patriotism and concern for the development of the country, I believe the Vietnamese people will fulfill their electoral obligations to elect a new National Assembly. The new NA will then respond to the needs of the Vietnamese people and continue the path that Vietnam has chosen.
- What do you think about voters' right to vote in Vietnam?
(Video: Palestinian Ambassador to Vietnam replied)
I have always evaluated Vietnam as a country with a true independence. Therefore, all of Vietnam's decisions related to domestic policy are completely in line with the interests of the Vietnamese people and in compliance with international laws. I wish Vietnam always succeed in all activities including election activities.
Vietnam has a very good election propaganda system. The large amount of election information helps the people and encourages them to fulfill their obligations to the country.
- Among the candidates for the National Assembly, do you have any special opinion?
(Video: Palestinian Ambassador to Vietnam replied)
I have many friends who are members of the 14th National Assembly and are currently running for the 15th term, but I do not want to name anyone. Because I think whoever becomes a member of the 15th National Assembly is the person who always takes the spirit of serving the people and serving the country as the main goal.
- In your position, what do you expect from the 15th National Assembly of Vietnam?
(Video: Palestinian Ambassador to Vietnam replied)
As an important political activity of the country, I hope that voters when going to vote will choose enthusiastic, patriotic people with a sense of responsibility to the people. From there, they can reflect the people's thoughts and aspirations, solve problems related to the people's life, economy and society. At the same time, they will also make the National Assembly play a more active role in building a stronger Vietnam.
- Thank you for your time today!
Friendship
The project office of Zhishan Foundation Taiwan coordinated with the fund for children in north-central Nghe An province to award scholarships for students.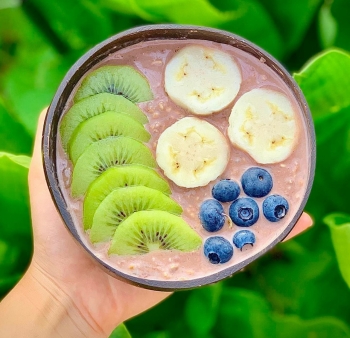 Handbook
Clean eating is not about eating clean or dirty food. It is about what benefical nutrition you consume. Check out 14 simple clean eating dishes to maintain your diet and fitness.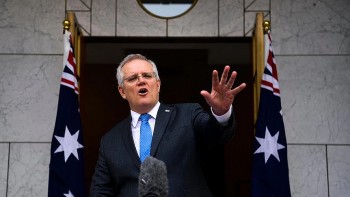 World
Scott John Morrison is an Australian politician serving as the 30th and current prime minister of Australia. He assumed office in August 2018 upon his election as leader of the Liberal Party.