Music video set to inspire voting at Vietnam's elections
Vietnamese pop stars have dropped an election song to bring out the vote in the upcoming election of deputies to the 15th National Assembly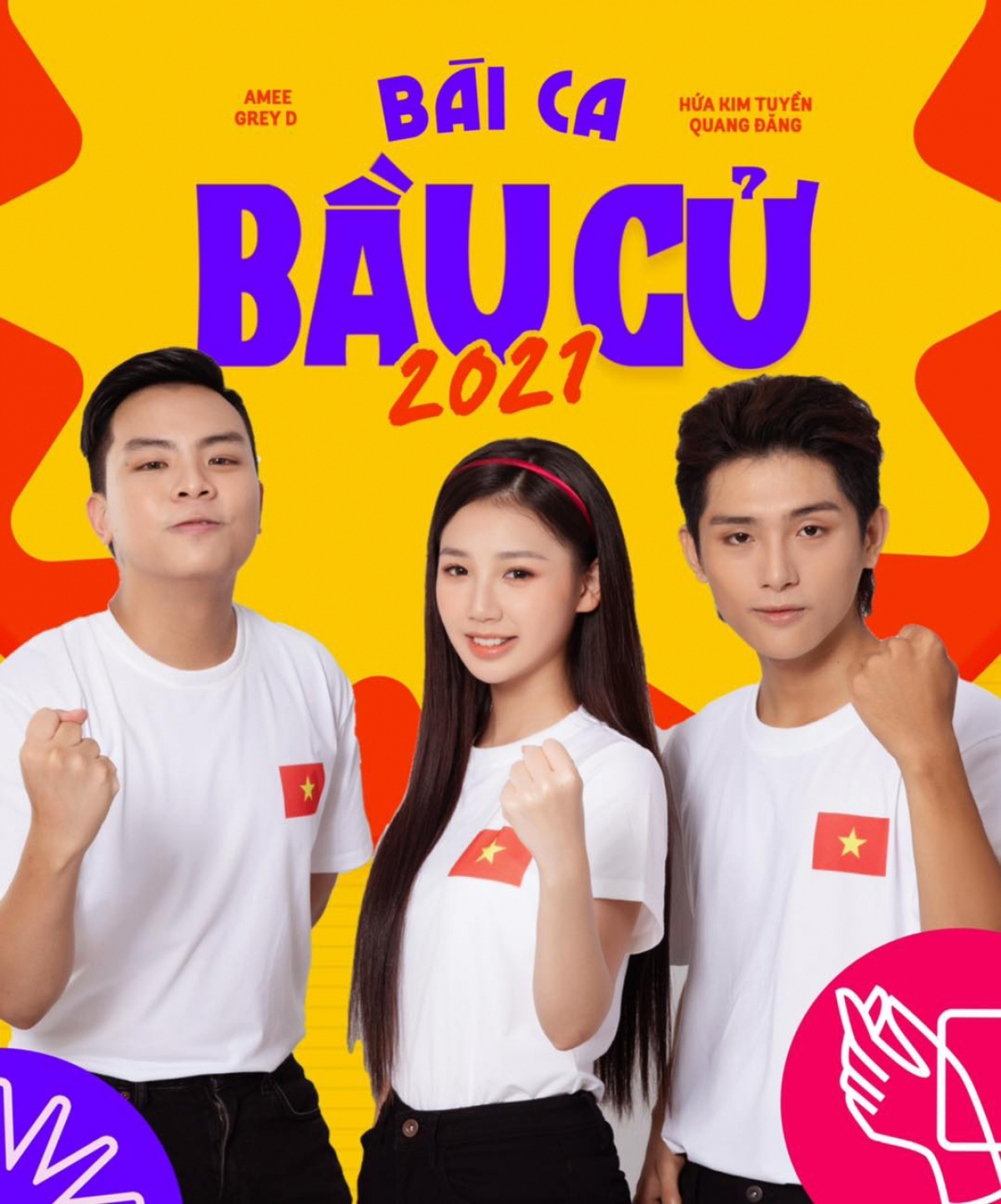 Composer Hua Kim Tuyen, singers Amee and Grey D perform in the music video. Photo VOV
Hit maker Hua Kim Tuyen and emerging pop star Amee have released a song on Youtube in hopes of drumming up voter turnout at next weeks' elections.
The tune takes a turn away from serious election campaign-themed songs of the past. Instead the music video 'Election Song' (Bai Ca Bau Cu) brings a fresh, young and vibrant spirit with ear-catching melody and lyrics. It is, in the parlance of our times, an absolute banger.
The song's lyrics were written by Hua Kim Tuyen who composed modern classics such as Cau Hon (Proposal), Di Ve Nha (Going Home) and Sai Gon Dau Long Qua (Heart-broken Sai Gon).
Song writer Tuyen along with singers Amee and Grey D perform in the music video.
The vibrant dance was made and performed by choreographer Quang Dang with easy-to-learn and easy-to-follow movements.
Dang was the choreographer and performer of the hand-washing dance, which went viral on the internet last year, calling for people to wash their hands in order to push back coronavirus.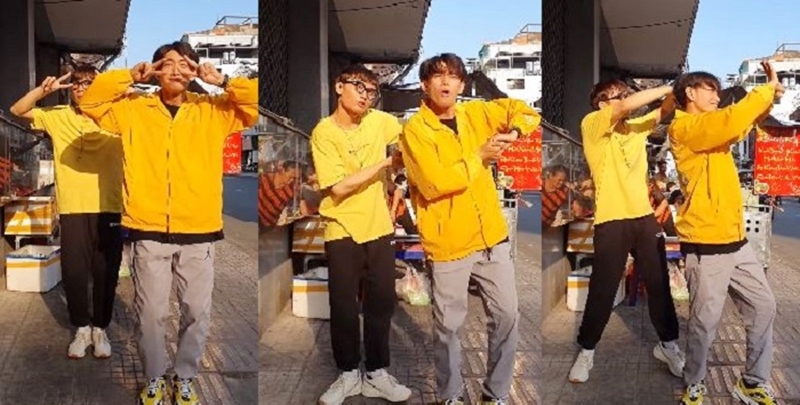 Dancer Quang Dang (standing right) in his hand-washing music video launched last year. Photo HTV
The music video already has nearly 86,000 views. Many viewers showed their interest in the song, which quickly made a strong impression on listeners. Lyrics such as "Today I vote for our future. You too, once every five years," "Once every five years. It is our own right," and "Let's go together, we will vote together" are aimed at inspiring people to involve themselves in the democratic process.
Composer Hua Kim Tuyen said: "I am very surprised, proud and honored to be asked to compose the song. Not any musician, especially a young musician, is given the opportunity to write a campaign-themed song like this. It's such a new, interesting and meaningful experience to me."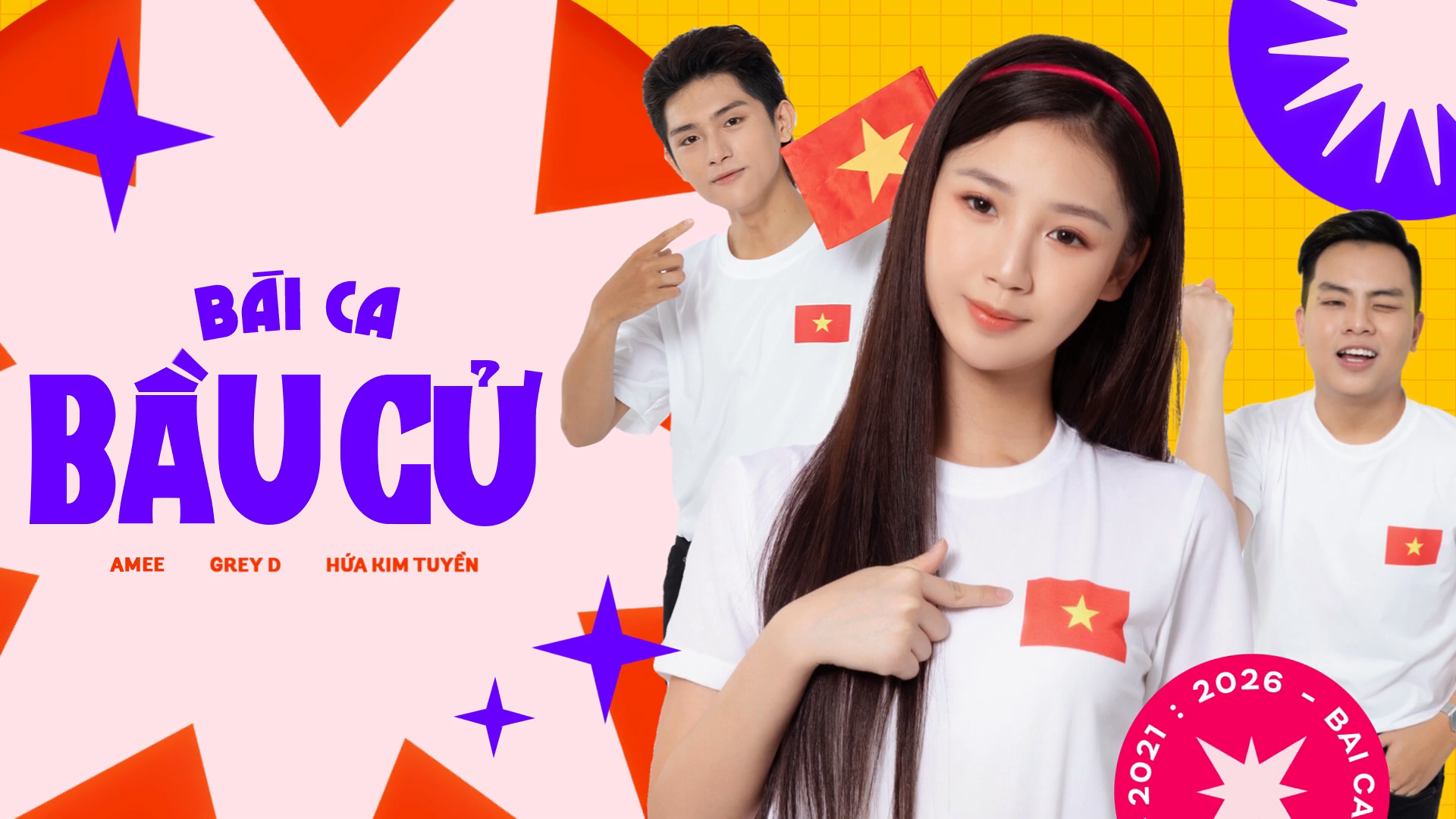 The music video now has nearly 86,000 views. Photo VOV
"Before that, I had a project of society-themed songs. Three songs in this project have been released. I did not experience too many difficulties in composing the election song. I am a Vietnamese citizen and went to the poll, so I simply told my own story and called on everyone to cast their vote. The main important thing is to make a song both encouraging and fresh, easy to listen to, and easy to remember," he said.
Young singer Amee said she faced pressure because she rarely performs those types of songs.
"Many encouraged me and advised me that is not necessary to make it too serious and just need to bring enthusiasm and sincerity to inspire the community. So I made it. The youthful enthusiasm and lovely expression are also a way to make others to love the song," said the 21 year-old singer.
Amee (whose real name is Tran Huyen My) is an emerging pop idol of the Vietnamese music industry and won the 'New Artist' title at the 15th Devotion Music Awards last year.
The election of deputies to the 15th National Assembly and all-level people's councils for the 2021-2026 tenure will be held in Vietnam on May 23. A total of 69,198,594 voters are eligible to go to the polls on this day.