[Photo Series]: Lotus Season
As the prettiest symbol of Vietnam, the image of the lotus captivates photographers from across the nation.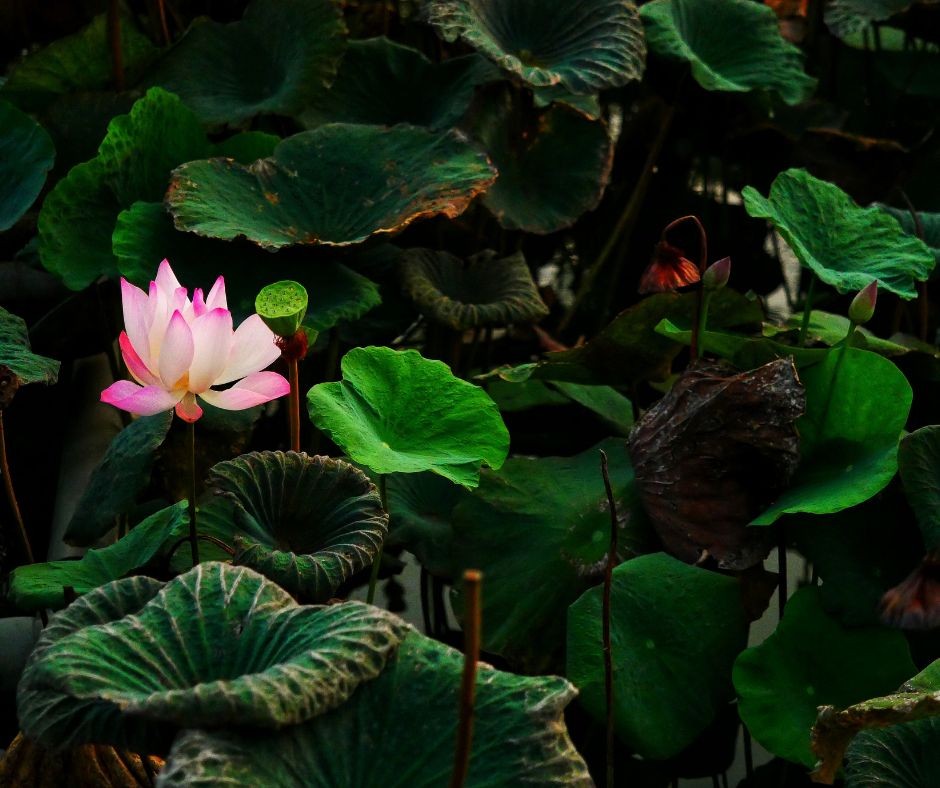 Photo by Jeremy Canuto.
Photo by Glen MacDonald.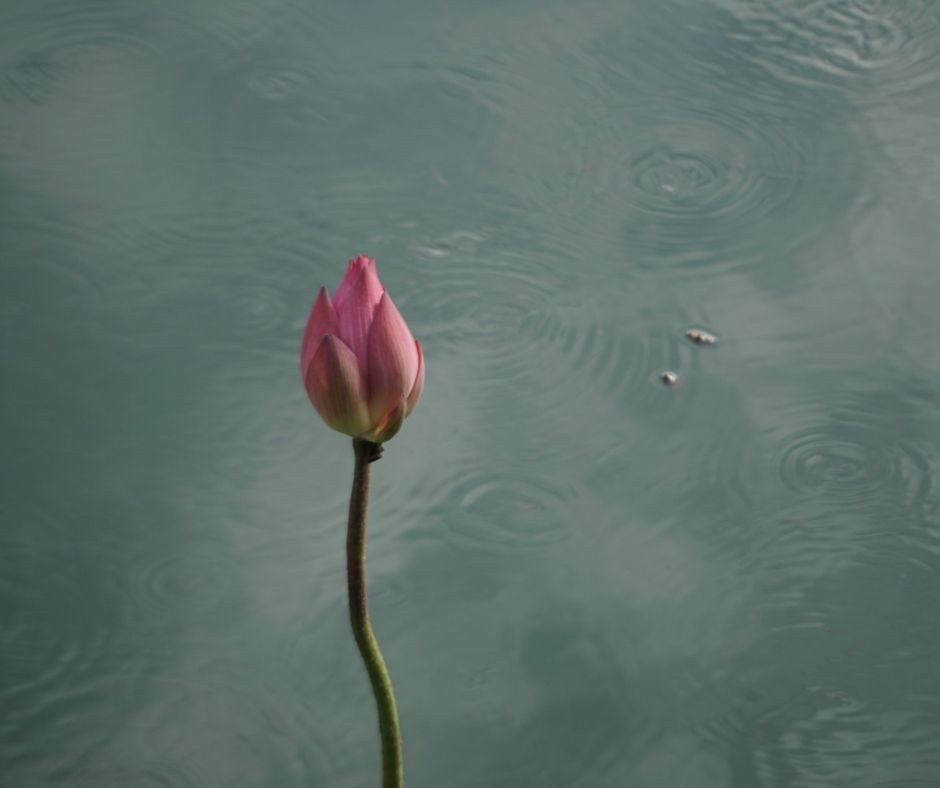 Photo by Phuong Nguyen.
Ninh Binh, usually a verdant paradise, becomes a hellscape in this terrible heat. Seeking refuge from the unforgiving sun, my friend and I wait in the sparse amount of shade near a ramshackle house on the side of a dusty, countryside road. Our host, a tiny, stout, Vietnamese woman, greets us with a wide smile and sugarcane juice, paying no mind to the summertime inferno. Several Vietnamese women also sit in the shade, hard at work brushing their hair and applying their makeup. Despite the heat, these women still try to look their best, hoping to get beautiful photos among one of Ninh Binh's lushest collections of lotus flowers.
For miles around us, joyful pink dots peek out amid a sea of leafy greens. Walking carefully on the wooden platforms, the women, wearing colorful áo dài, pose next to the cheerful petals.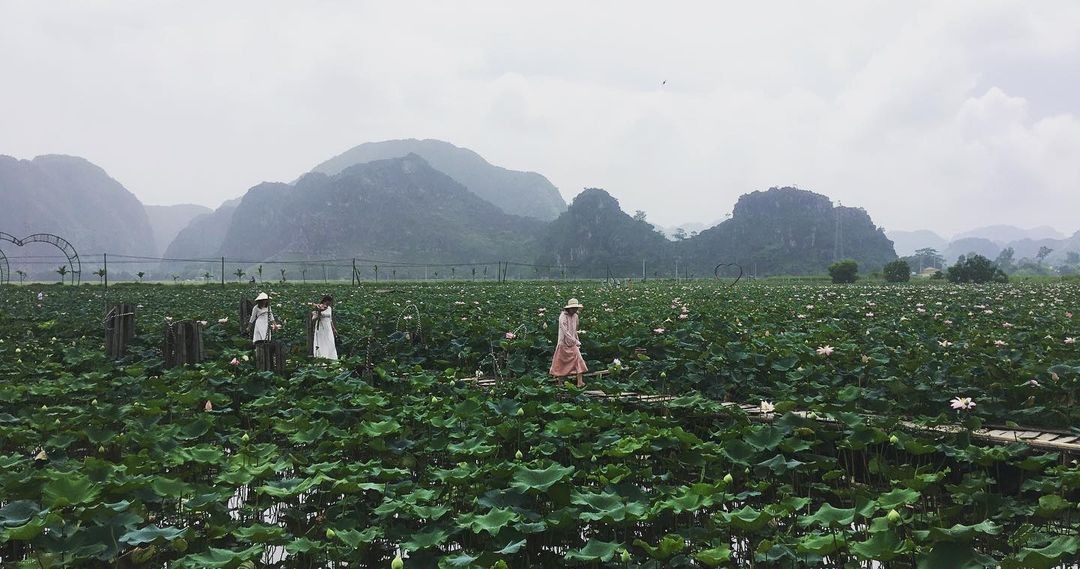 Photo by Katie Tribe.
Photo by Yasmin Marley.
Photo by Katie Tribe.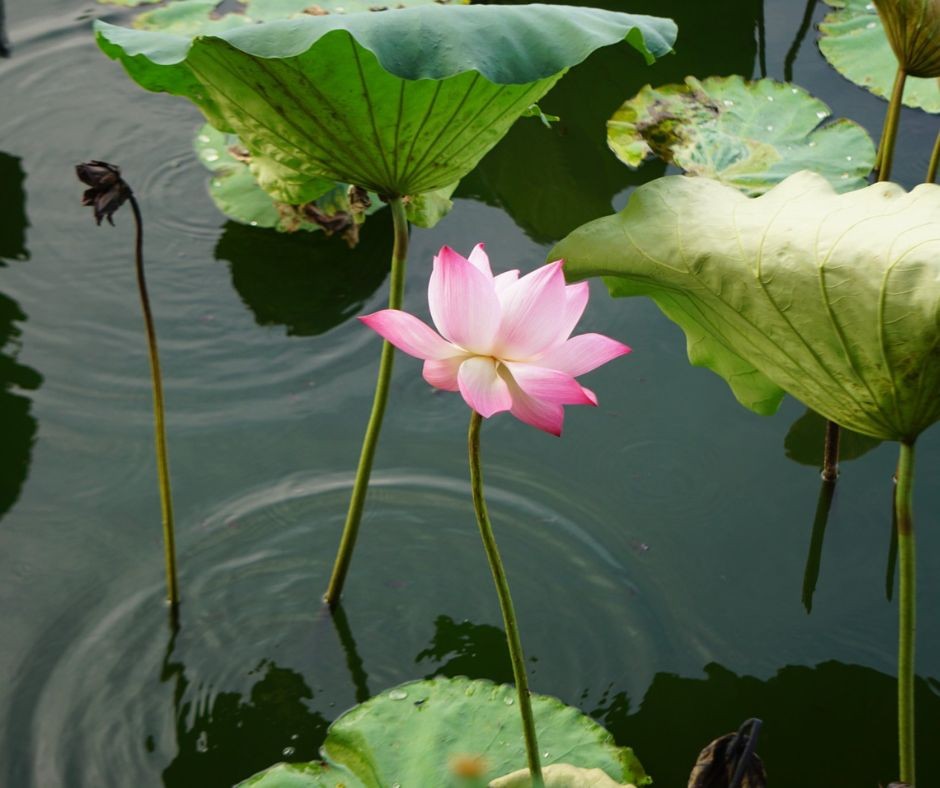 Photo by Phuong Nguyen.
As the national flower of the S-shaped land, lotus is one of the most recognizable symbols in Vietnam and is beloved by the Vietnamese people. There are several reasons for Vietnam's fascination with the lotus. For one, the lotus is synonymous with Buddhism, a major religion in Vietnam. In some depictions of the Buddha, the holy figure sits on a giant lotus, symbolizing detachment from the material world. Just as rain easily slides off lotus petals, so too must a Buddhist shed their earthly cravings to achieve nirvana.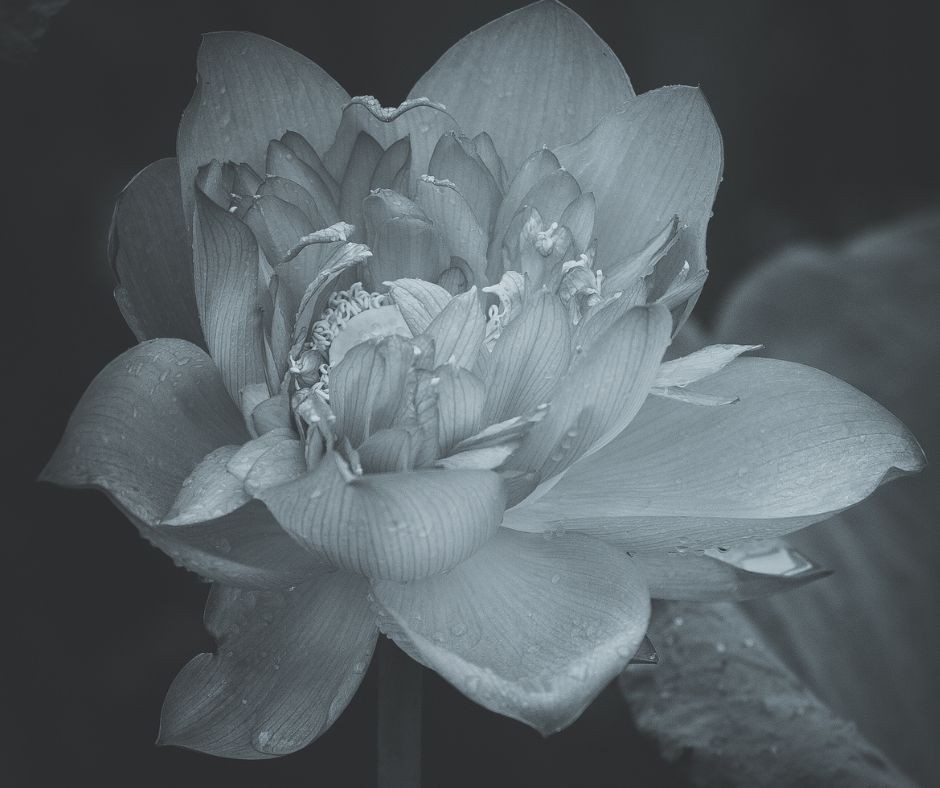 Photo by Cuong Le.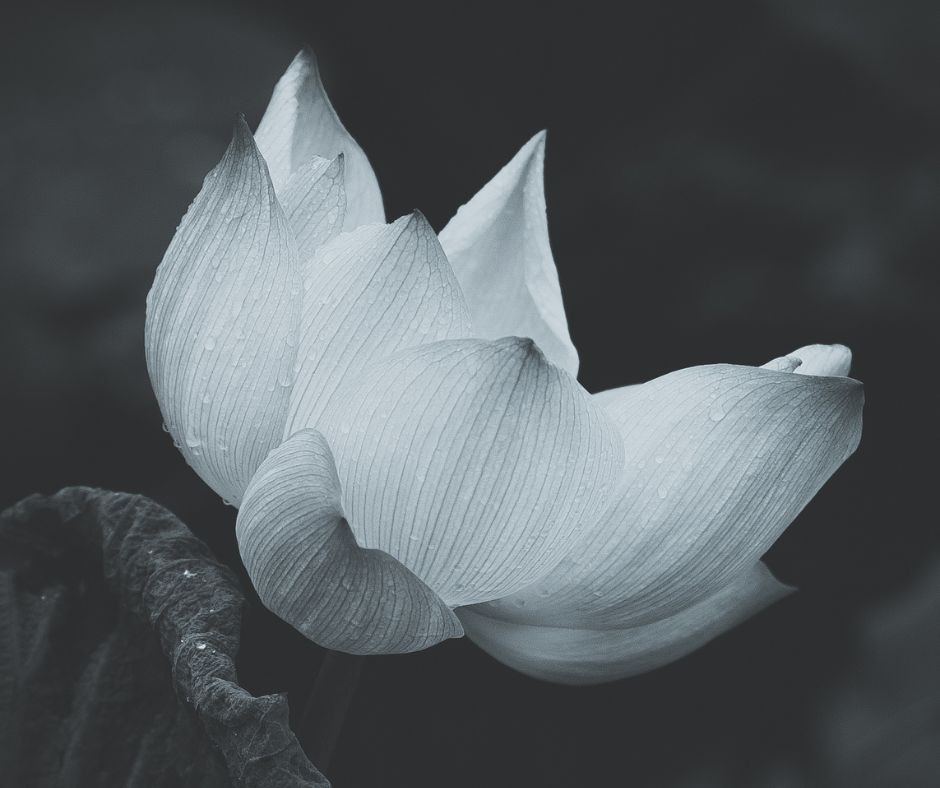 Photo by Cuong Le.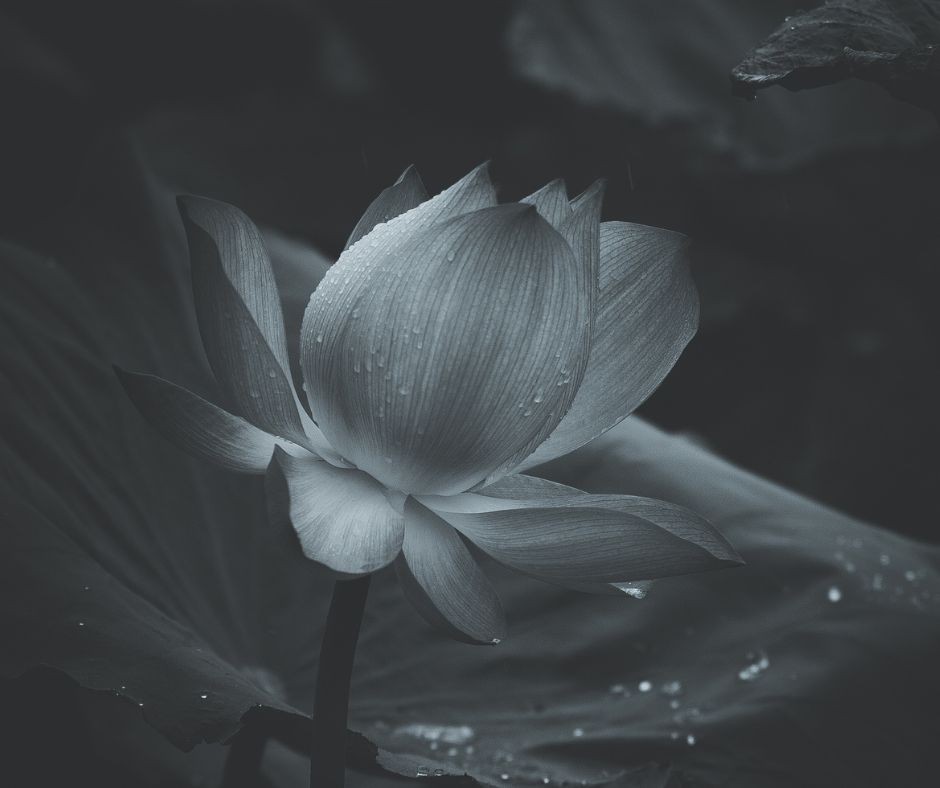 Photo by Cuong Le.
Additionally, the lotus has found its way into Vietnam's delectable cuisine. Each part of the delicate flower is used to make some delicious items. For example, the stamens are baked with tea leaves to make an excellent, aromatic drink. Meanwhile, steam is used in Goi, a type of Vietnamese salad. Even the seeds can be roasted and enjoyed as a quaint summery snack. (To try some of Vietnam's best lotus dishes, foodies must try Sente, a restaurant near Hoan Kiem Lake in Hanoi. Most things on the menu are derived from lotuses).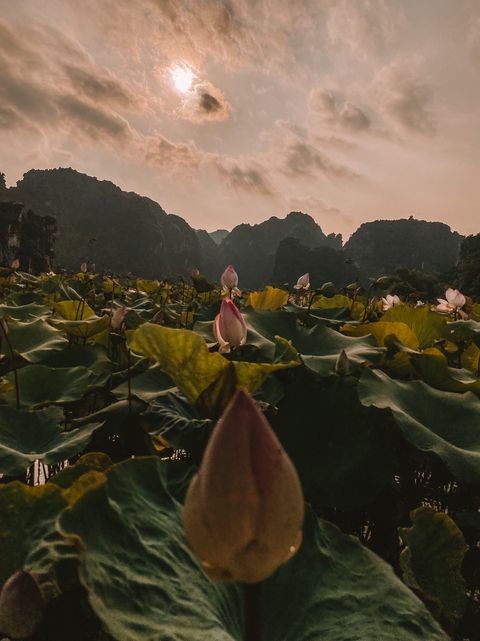 Photo by Yasmin Marley.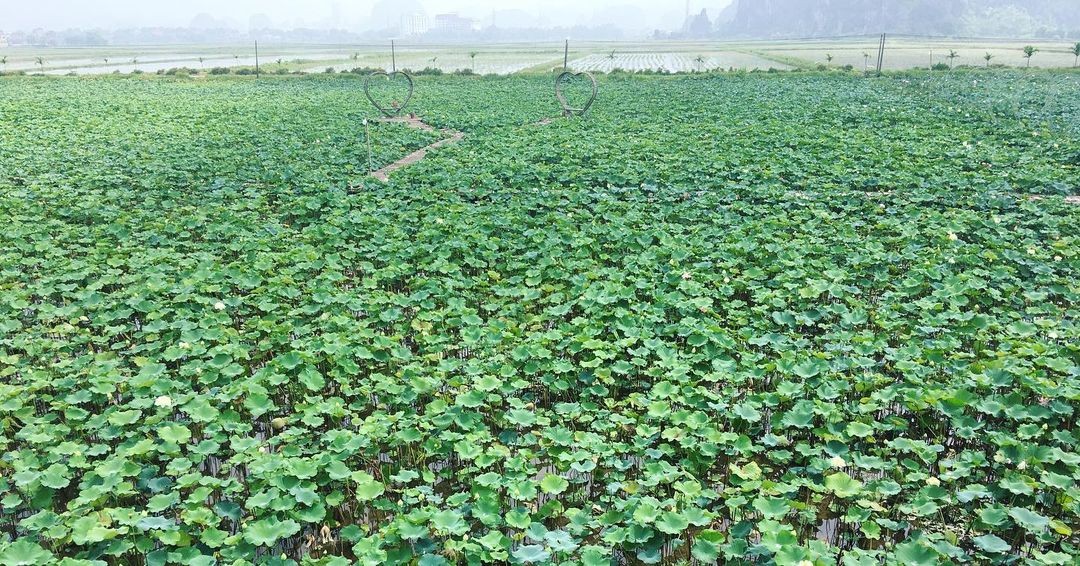 Photo by Katie Tribe.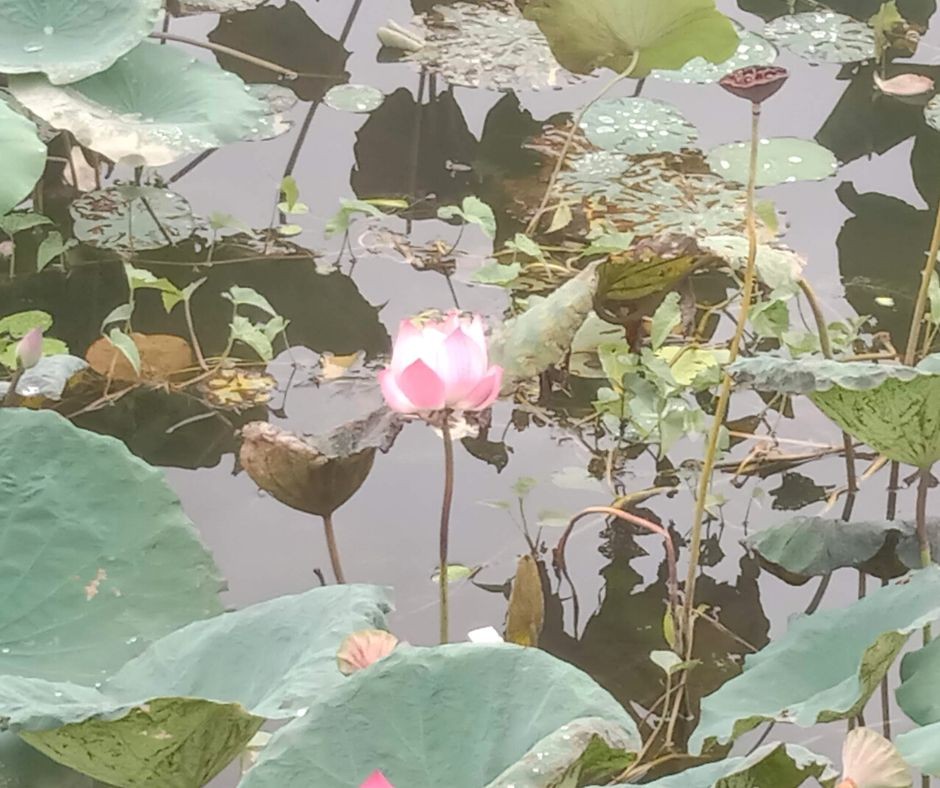 Photo by Glen MacDonald
However, perhaps Vietnam's love of the lotus is due to the plant's origins. Unlike roses, which can be found in sunny gardens and fields, the lotus must grow from mud in order to produce a beautiful and unique flower. Many draw parallels between the lotus and Vietnam's own, sad history. Like the lotus, modern-day Vietnam grew up from the muckiness of wars and famine to become something beautiful.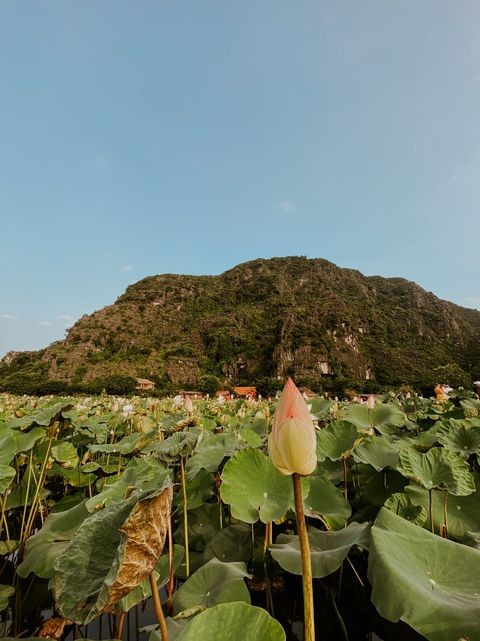 Photo by Yasmin Marley.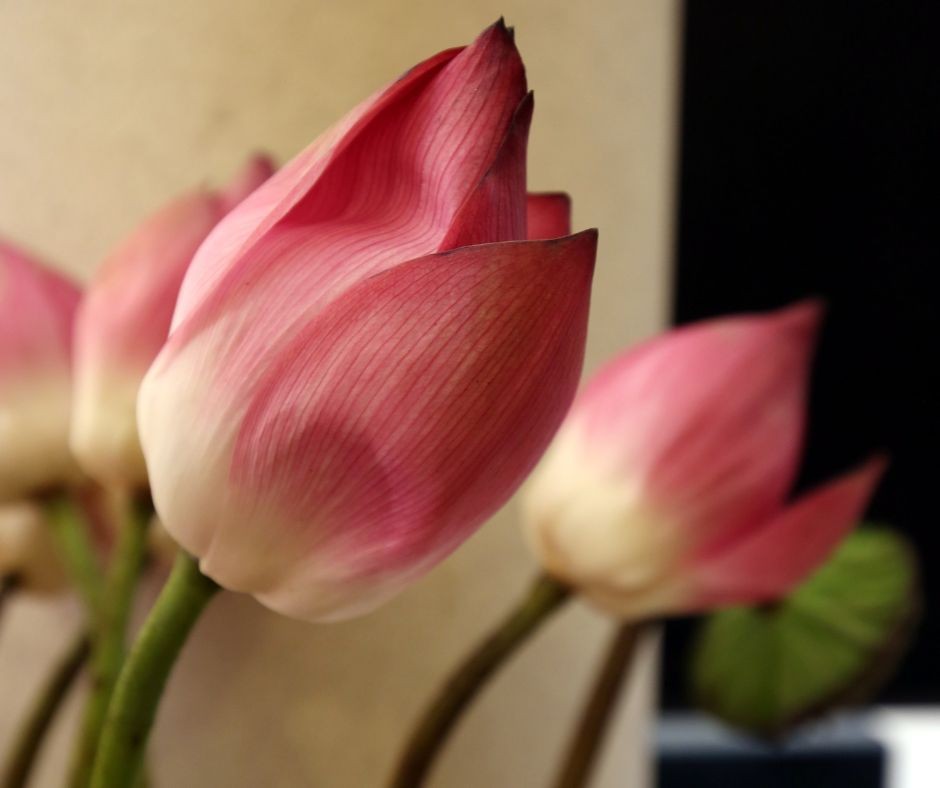 Photo by Valerie Mai.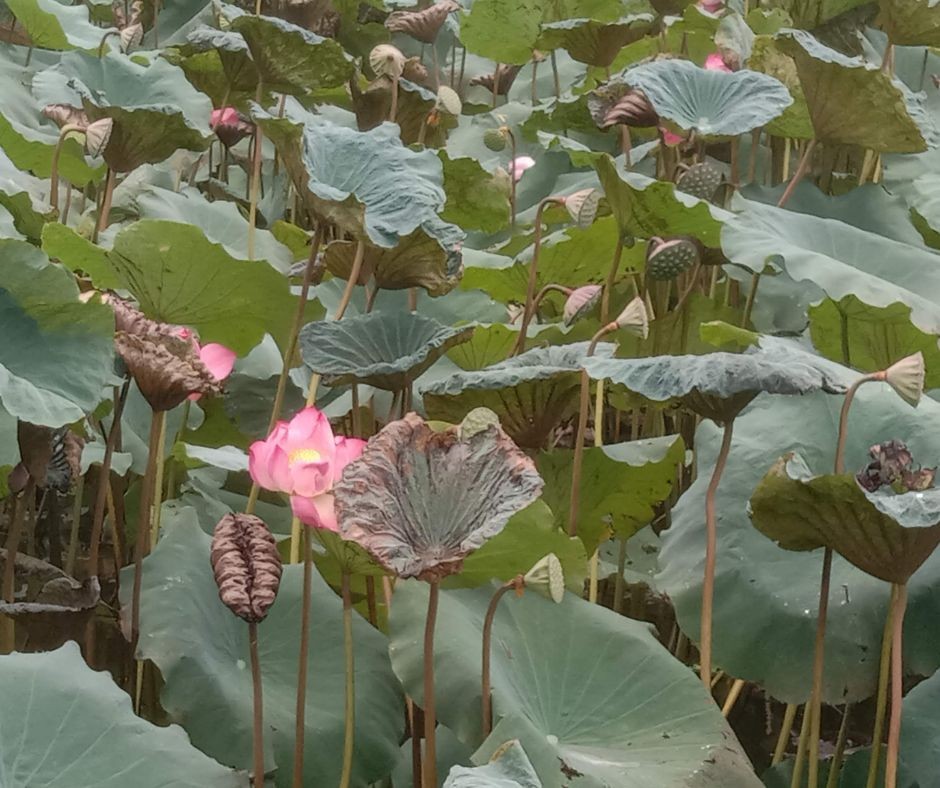 Photo by Glen MacDonald
The profundity of the lotus was famously recognized by Thich Nhat Hanh, a revered Vietnamese Buddhist monk. In order to teach his followers how to transform suffering into happiness, Hanh uses the lotus as his prime example; "No mud, no lotus."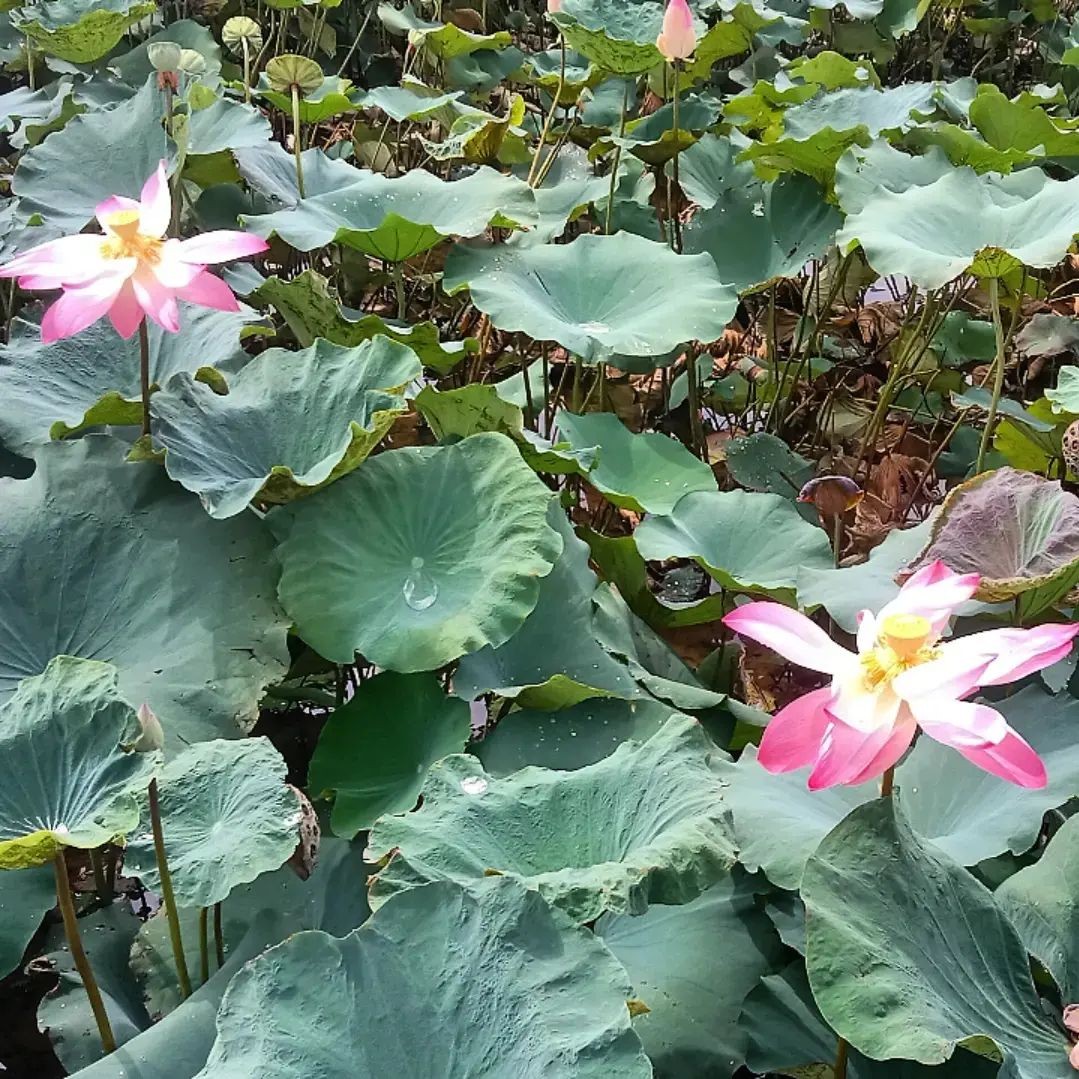 Photo by Glen MacDonald.
The next morning in Ninh Binh, an early morning rainstorm cools everything down. After the storm dies down, my friend and I cycle to the nearest lotus pond. Once again, we come across the iconic pink petals, now practically glowing as they contrast the cloudy, gray skies. Although they were slightly jostled by the storm, the lotuses continue to calmly sit in the pond, enjoying a silent serenity in the grimey shallows.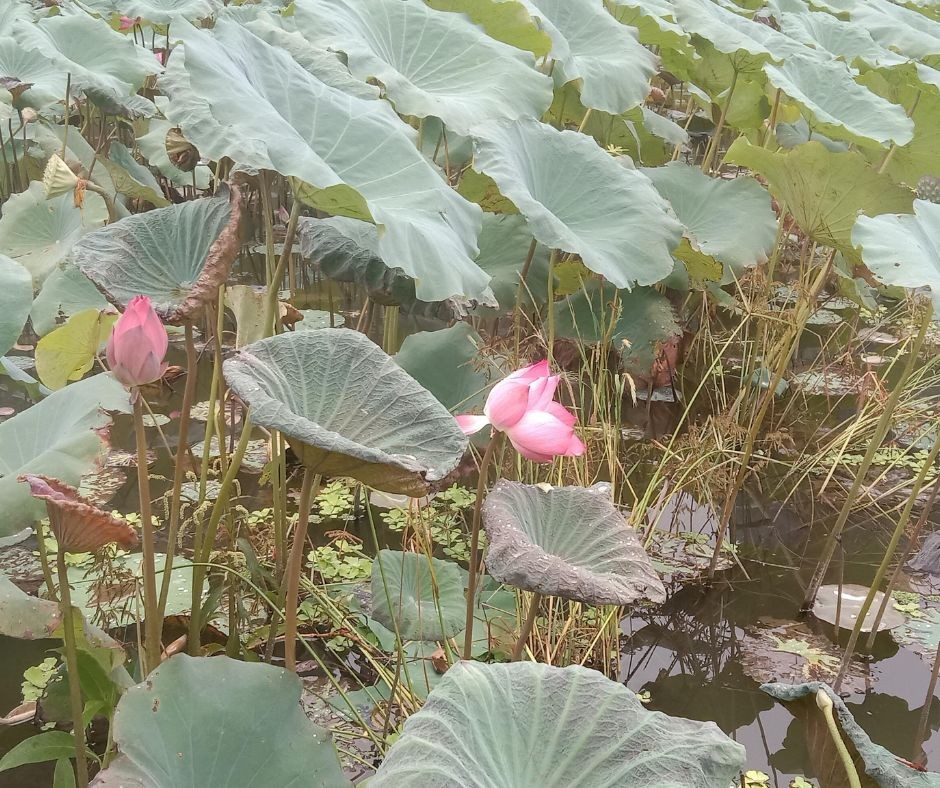 Photo by Glen MacDonald.
[Photo Series]: Vietnam in Bloom

From serene lotuses to joyful apricot blossoms, well-manicured gardens to wild, colorful fields, Vietnam is a haven for flowers. Members of the VietnamTimes, alongside submissions ...
[Photo Series]: Rediscovering Vietnam

Since March 15th, Vietnam has reopened its borders for the first time in two years. As backpackers return to the hostels and domestic travelers resume ...
ok