[Photo Series]: Rediscovering Vietnam
Since March 15th, Vietnam has reopened its borders for the first time in two years. As backpackers return to the hostels and domestic travelers resume their road trips, many have taken breathtaking photos, chronicling the nation's joyous post-Covid era.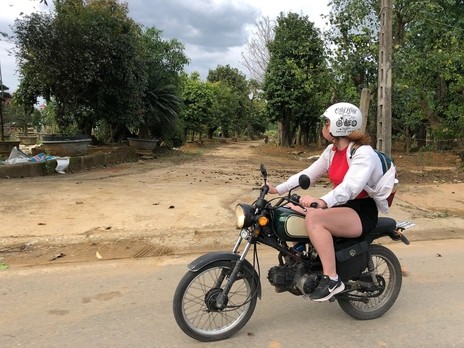 A red-haired wonder explores the Vietnamese countryside. Photo by Nathalie Stokes
Everyday, Hanoi receives new international guests from across the globe. Towering over the native Vietnamese, foreign friends explore the bustling capital city and make plans to venture out into the vast jungles, mountains, and beaches of this magnificent country. Vietnam's tourism industry, starving for business since the pandemic, is eager to help them discover the S-shaped land for themselves.
After an extensive lockdown and several months of little nightlife, Vietnam's expat community is happy for a return to normalcy. Some look to the new arrivals to Vietnam as ushers of new era defined by freedom and adventure.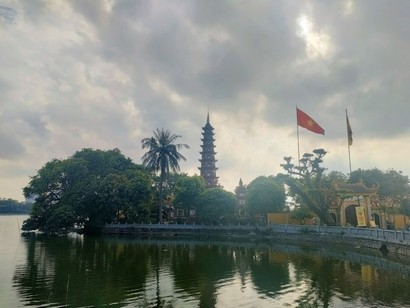 A gorgeous day near Hanoi's Tran Quoc Pagoda. Photo by Jason Law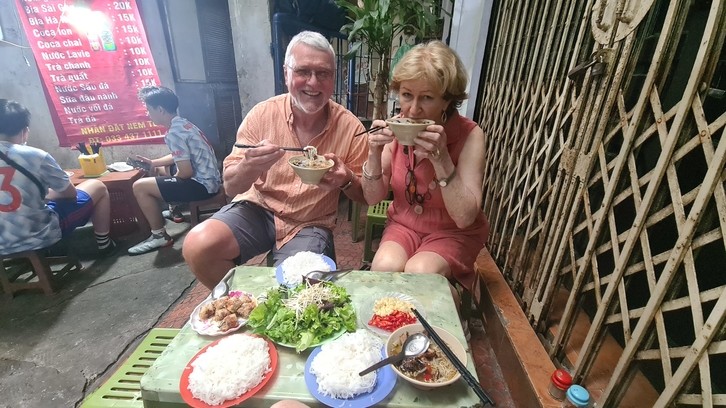 Canadian tourists enjoying Vietnamese cuisine. Photo by Nathalie Stokes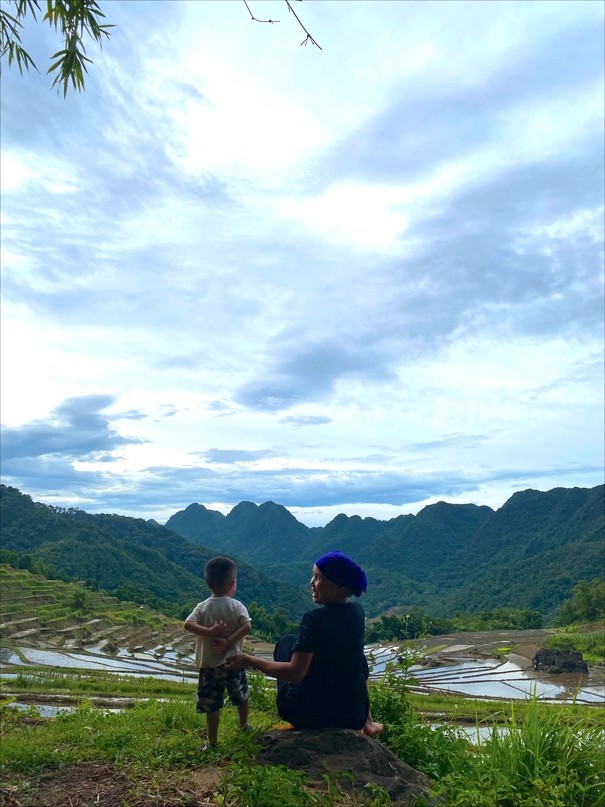 Pu Luong natives enjoying an epic view. Photo by Quynh Nga Phung.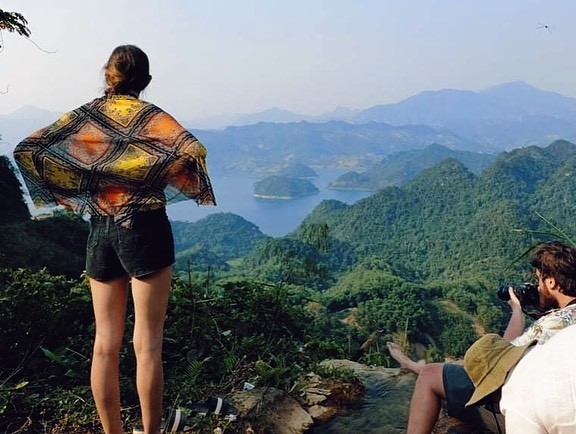 Gazing over the islands of Hoa Binh Lake. Photo by Krissy Kendrick
After months stuck indoors, adventurers of all nationalities made a beeline towards Vietnam's diverse hiking trails. As the nation develops, hiking continues to become more and more popular with natives and expats alike. In fact, Son La province recently unveiled the world's longest bridge, complete with a glass bottom, allowing you to stare at the forest floor from 492 feet in the air!
Despite the adventurous appeal, never travel through the Vietnamese wilds alone. The trails, while beautiful, may be a bit more rigorous than some are used to, especially since coming out of lockdown. Fortunately, there are always friendly native guides that are happy to show foreigners their homeland. For example, the cheery Hmong women of Sapa, with their stout legs and deep knowledge of nature, are experts at traversing muddy paths through shadowy bamboo forests.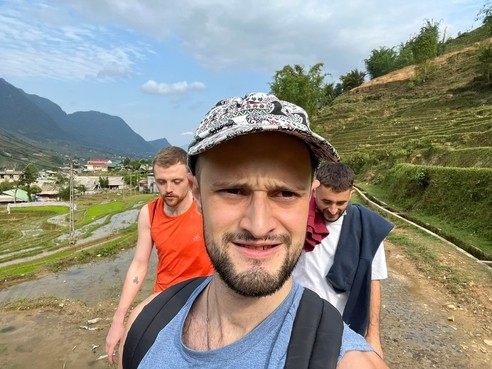 Intrepid hikers take on the backroads of Sapa. Photo by Ralph Dormer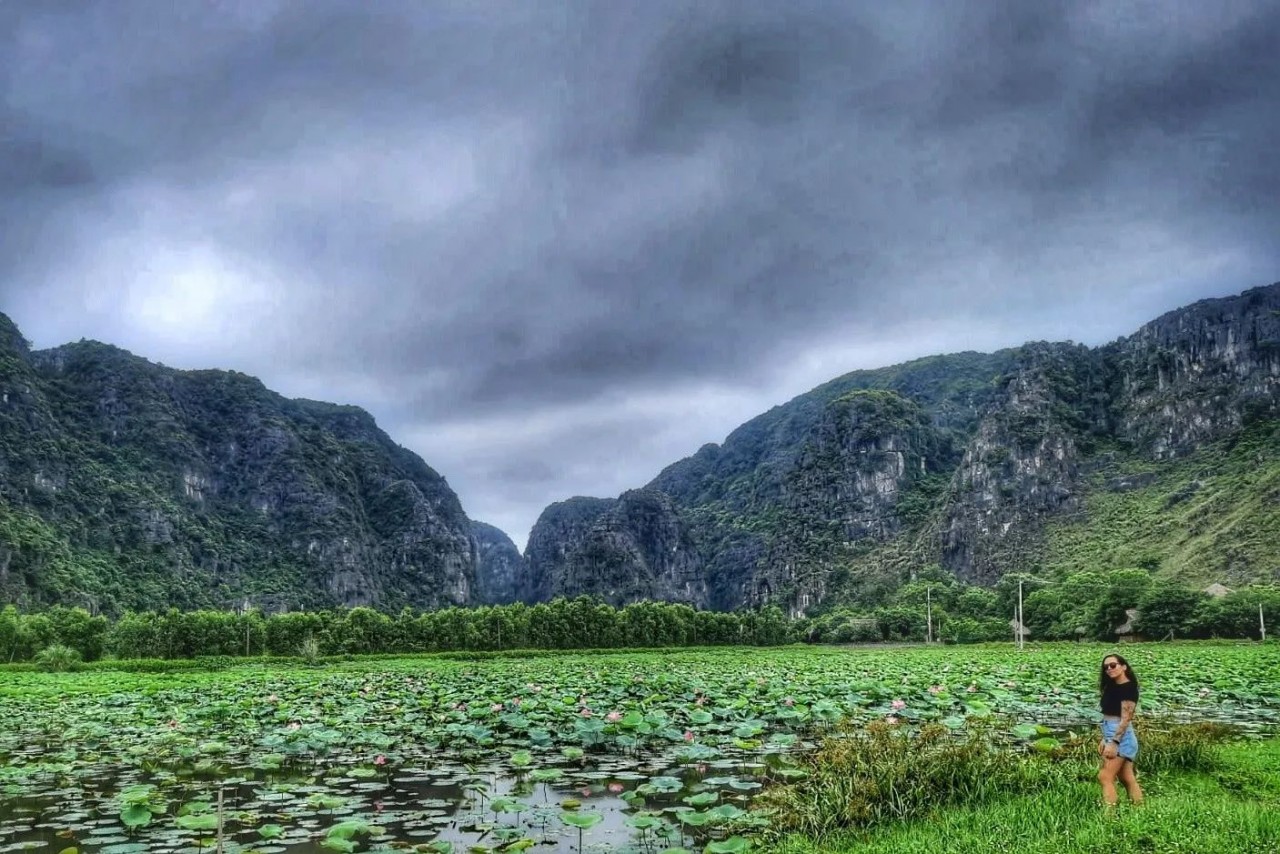 Stormy skies and flowery lakes in Ninh Binh. Photo by Nadine van den Heever.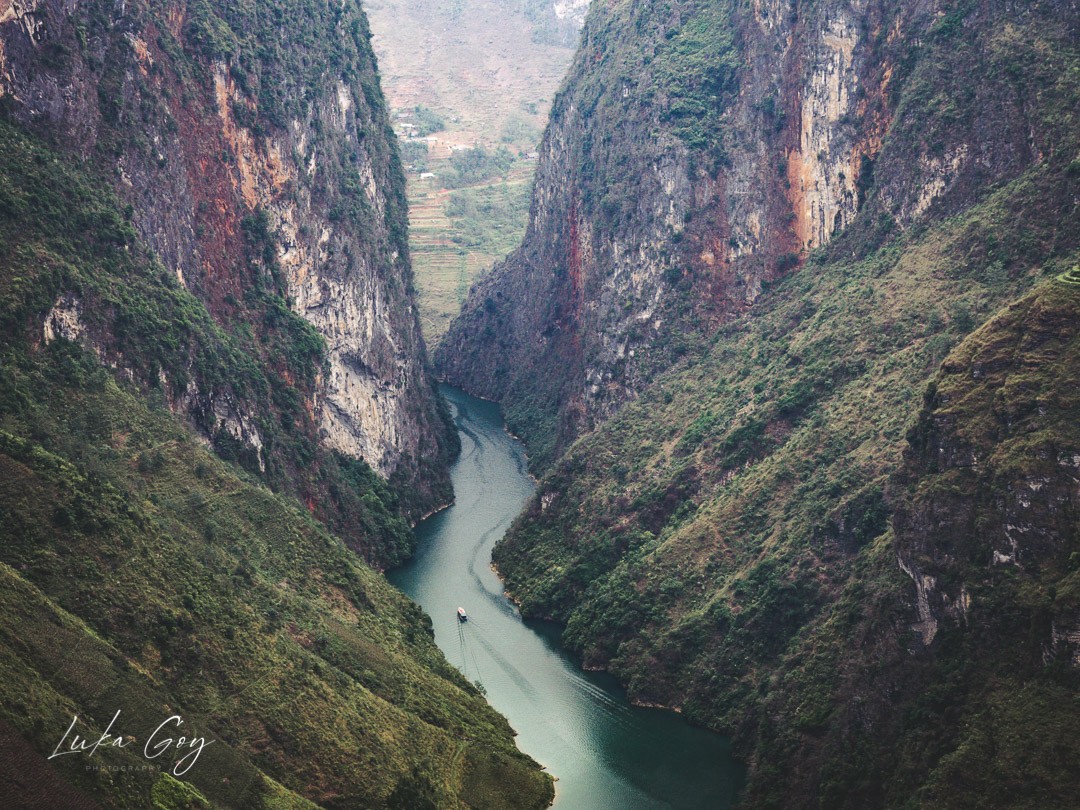 Majestic cliffs run parallel to Nho Que river. Photo by Luka Goy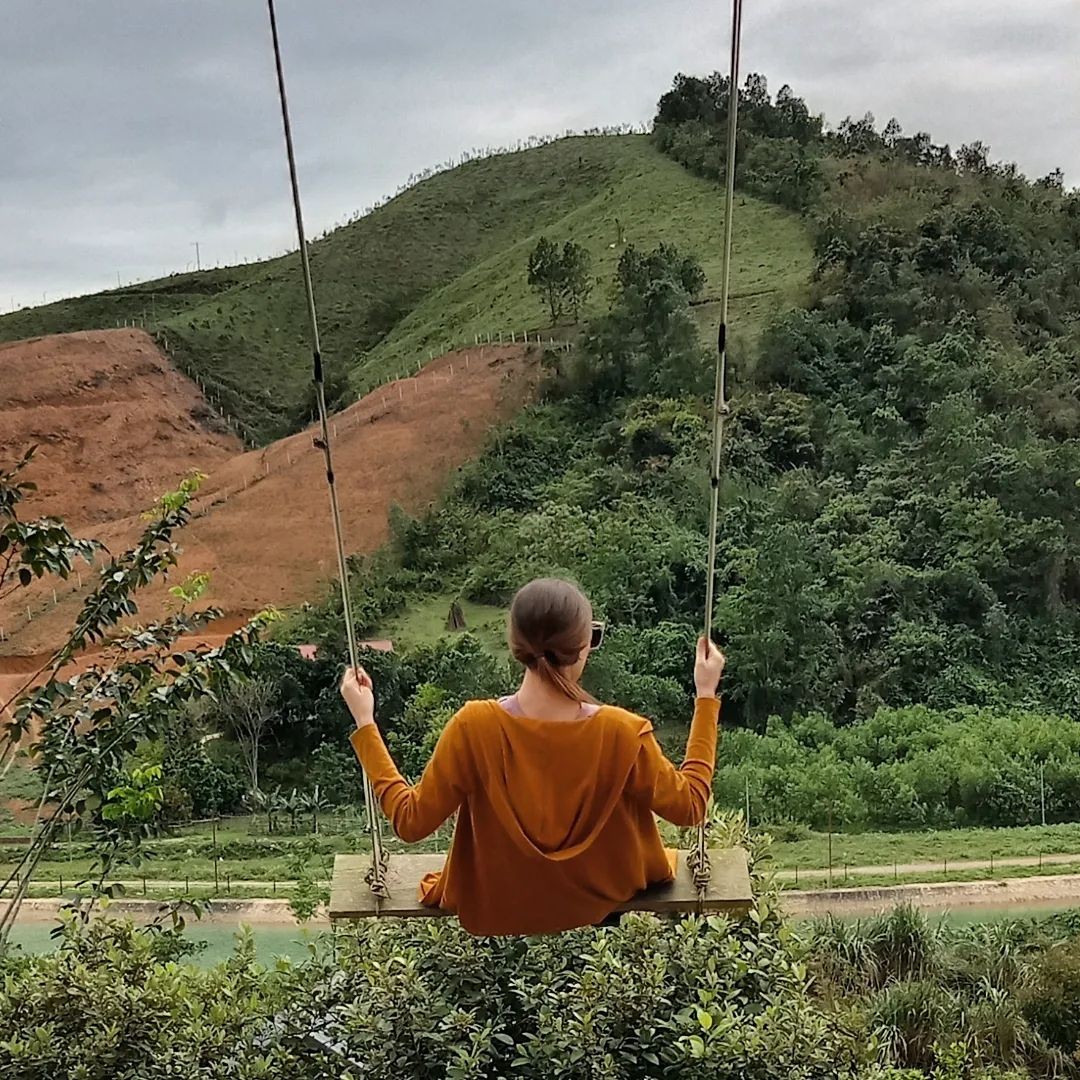 Sitting pretty in the rolling hills of Hoa Binh. Photo by Glen MacDonald
The breathtaking natural scenery of Vietnam has been a focus of photographers for years. Now, in the post-Covid era, the Vietnam Times is happy to report this artful practice has remained unaffected by the pandemic. With skilled eyes and fancy cameras, expert photographers bravely trek into the unknown, hoping to capture the distinct Viet allure, only found miles away from the big cities.
Perhaps, the terraced rice fields make for the best photos. The mesmerizing lines dance along the mountainous landscape. These are agricultural marvels made with patience and ancient wisdom. The rice terraces seem to glow in the late afternoon sun, also known as golden hour. Only in Vietnam can you take glam shots of farmland.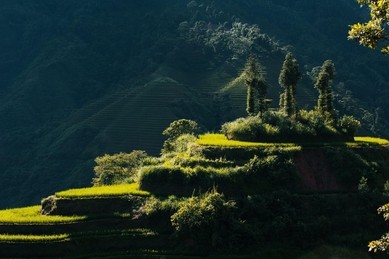 A terrace rice field at golden hour. Photo by Ngyuen Tuan Thanh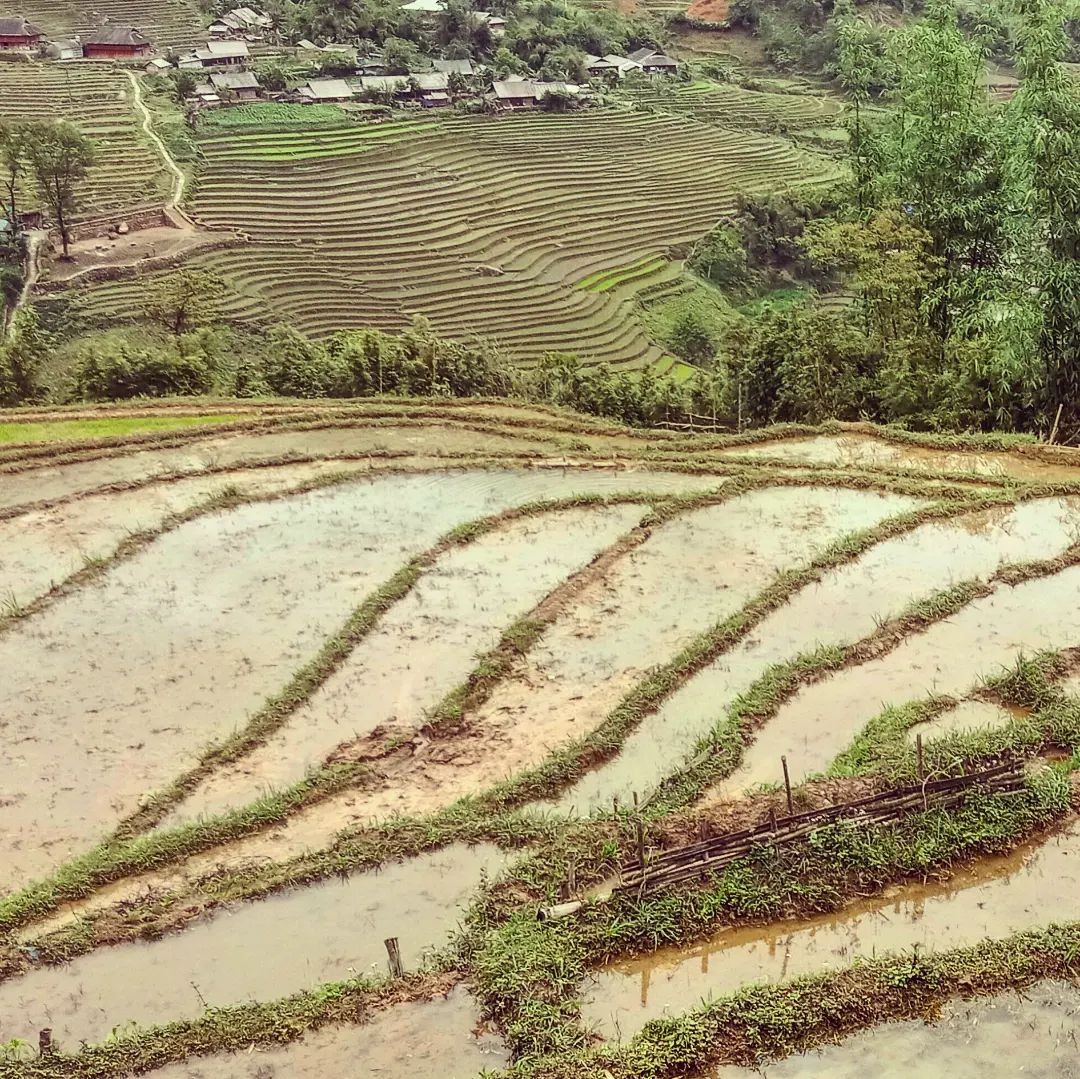 The terrace rice seem to put one in a trance. Photo by Glen MacDonald
The rice fields have their own special magic about them. Photo by Ngyuen Tuan Thanh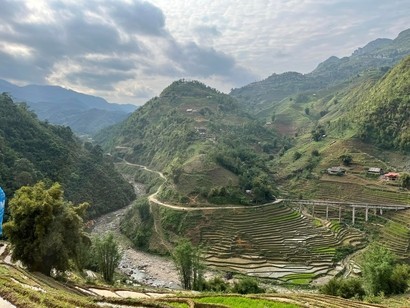 A gorgeous day in Sapa. Photo by Ralph Dormer.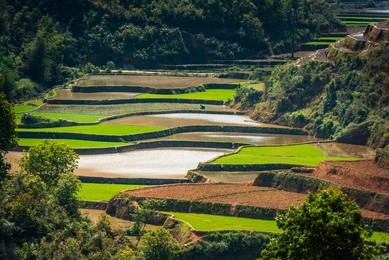 Experience the verdant bliss of Vietnam. Photo by Ngyuen Tuan Thanh
This new era of Vietnam coincides with the summer season. As temperatures rise, many seek out breezy, swimming spots where they wait out intense heat waves. From the 3,260 km coastline, to refreshing waterfalls, to large lakes in the middle of a city, Vietnam has more than a few places to take a refreshing dip.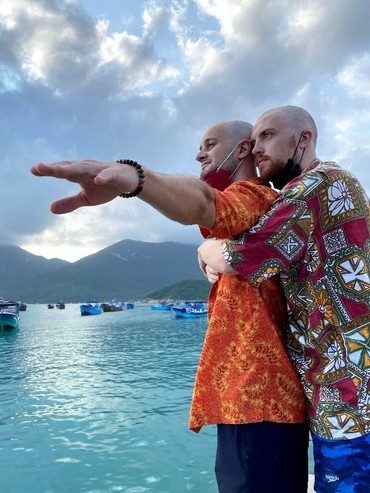 Two lads rediscovering themselves near the crystal blue waters of Nha Trang. Photo by Ralph Dormer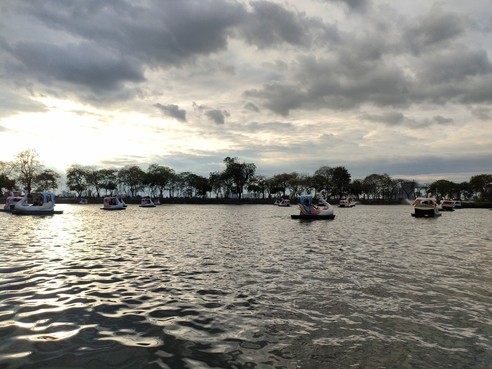 Swan boats are a common sight at Truc Bach lake. Photo by Jason Law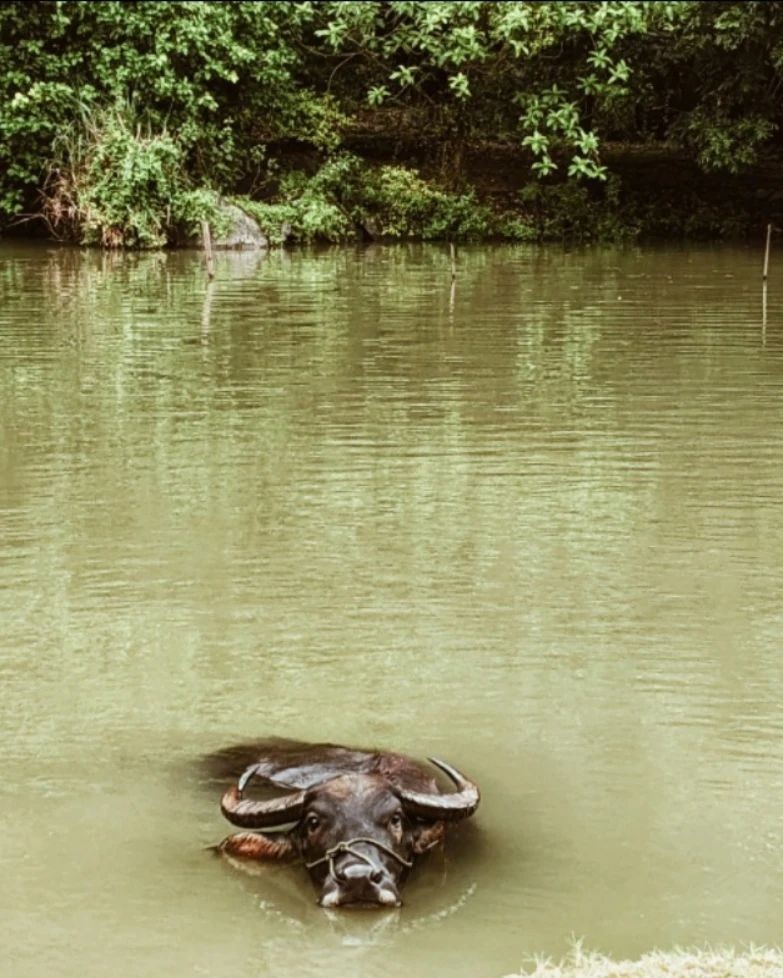 A buffalo, cooling off in one of Ninh Binh's tranquil ponds. Photo by Nadine van den Heever.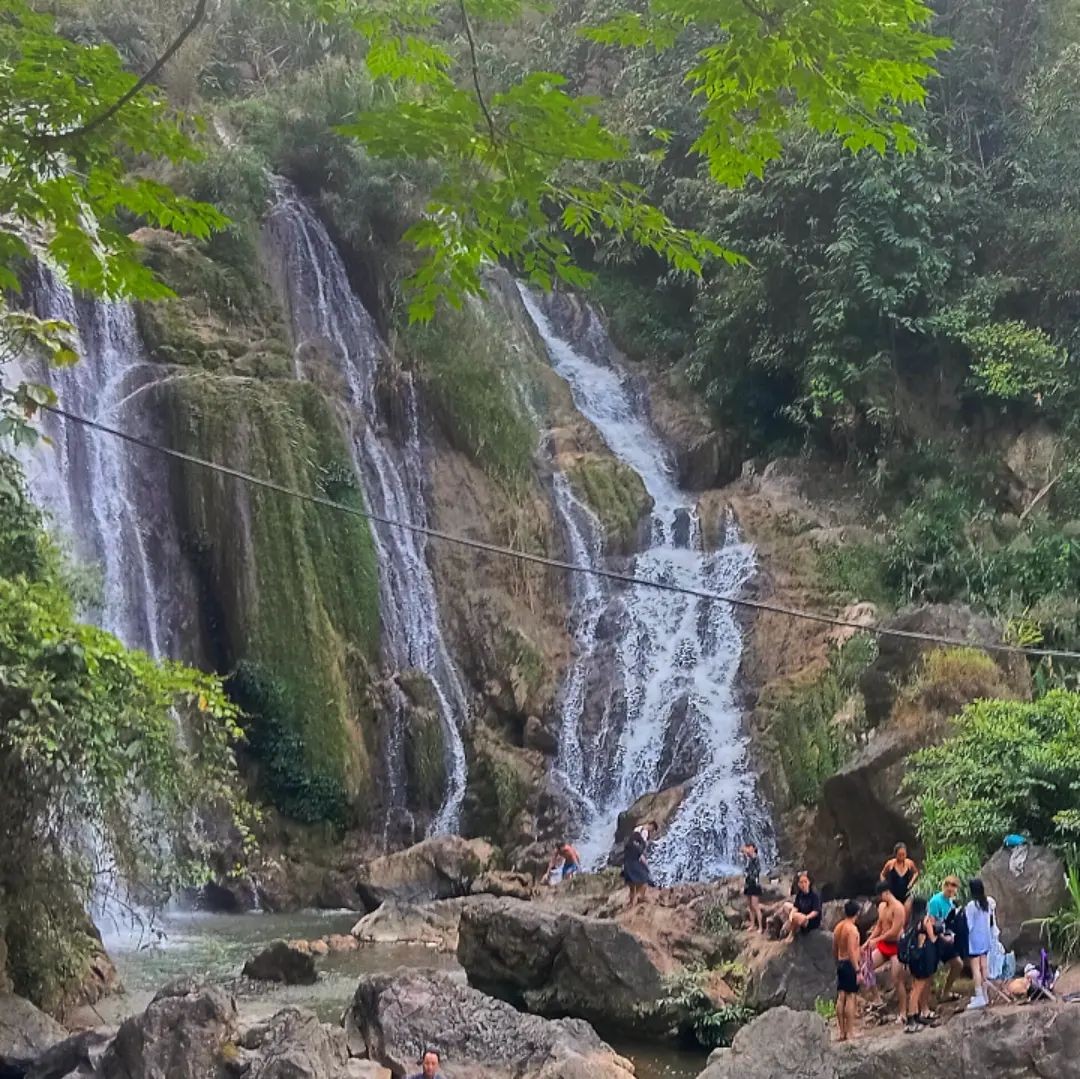 Enjoying the mists of a waterfall in Mai Chau. Photo by Glen MacDonald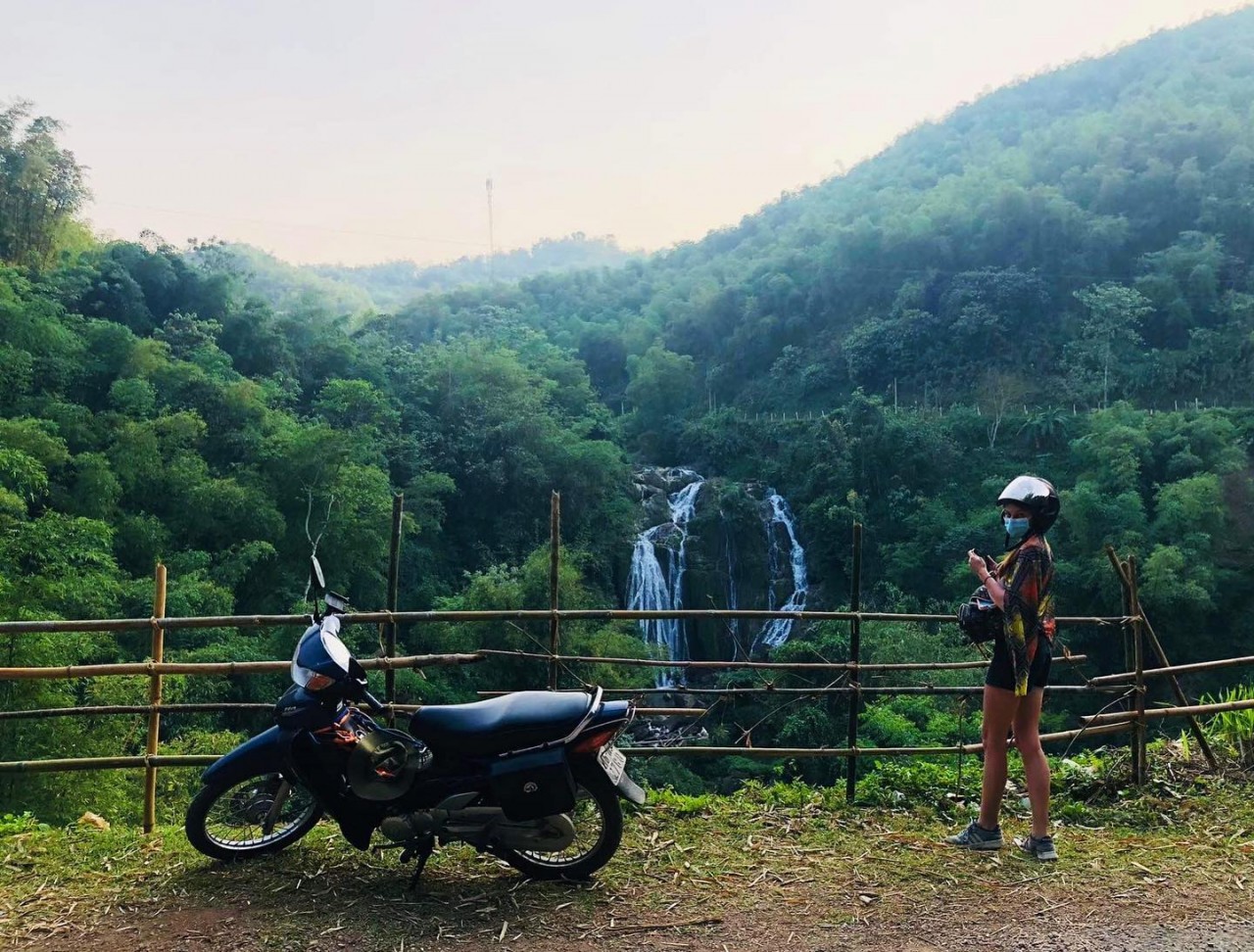 Chasing waterfalls in Hoa Binh province. Photo by Krissy Kendrick.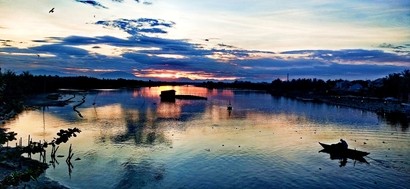 A glorious sunset in Da Nang. Photo by Ashish Petwal
The magic of Vietnam has also returned to the major cities. With no more restrictions, there seems to be parties every night. The Vietnamese nightlife is abuzz with new energy, as patrons drink to new opportunities and ambitious ventures. From swanky nightclubs to simple bia hois, people enjoy Vietnam's new era with a drink in hand.
Another sign of Vietnam's new era is the recent SEA Games victory. On May 22nd, the football stadium erupted with cheers when Vietnam's male football team beat Thailand, taking home the gold. This followed the female team's victory which also won against Thailand. Patriotic fanfare poured into the streets as Hanoians began "storming" the city.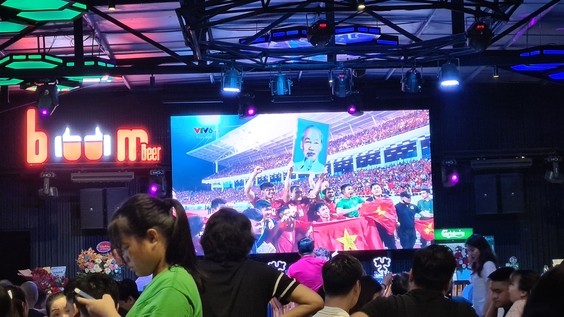 Love for Uncle Ho at the SEA Games. Photo by Nathalie Stokes.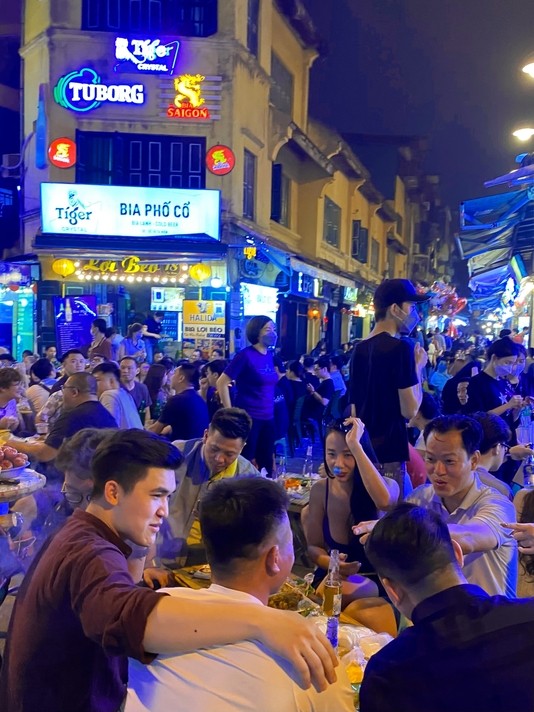 Beer street is buzzing. Photo by Quynh Nga Phung.
During the most boring days of lockdown, the open road called out to many. Some dreamt of the winds blowing across their face as they zoom past rocky karsts towards bold, new horizons. Now, in Vietnam's new era, those dreams can finally become a reality.
The Hai Giang Loop is arguably the most well-known motorbike route in Vietnam. While it is absolutely stunning, the hairpin turns and sudden traffic can make for a dangerous ride. Before trying to conquer the Loop, try motorbiking other impressive destination like Mai Chau or Pu Luong. This will test your mettle and give you enough confidence to complete the Hai Giang Loop.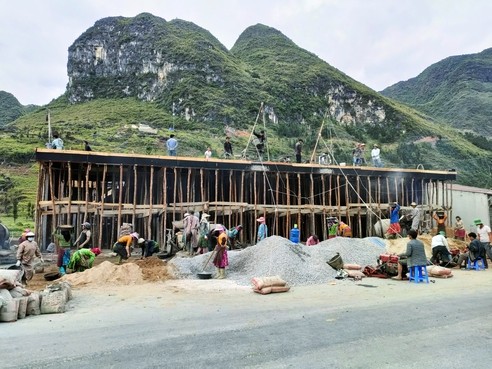 Builders in Hai Giang, hard at work. Photo by Jason Law
Resting at a pit stop in the mountains near Mai Chau. Photo by Krissy Kendrick
What we celebrate about the new era of Vietnam is how things return to normal. The great outdoors, the nightlife, and the open road have all survived the pandemic. Now, in this summer of newfound freedom, we all get to share in the unique gifts of a rebounding Vietnam.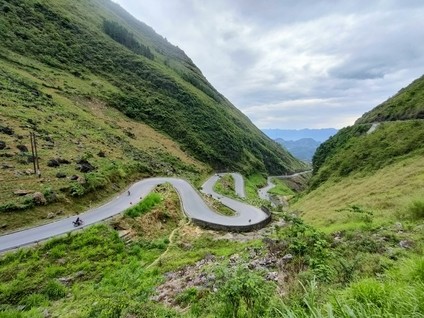 The endless, exciting roads of Vietnam. Photo by Jason Law
[Photo Series]: Vietnam in Bloom

From serene lotuses to joyful apricot blossoms, well-manicured gardens to wild, colorful fields, Vietnam is a haven for flowers. Members of the VietnamTimes, alongside submissions ...