[Photo Series]: Vietnam's Colorful Nightlife
As night falls across Vietnam, natives, expats, and tourists all enjoy the dazzling lights of the big cities or the endless sky of twinkling stars in the countryside. For this month's installment, the VNT has compiled some of the best night shots taken by photographers from across the nation!
I first arrived in Vietnam at night.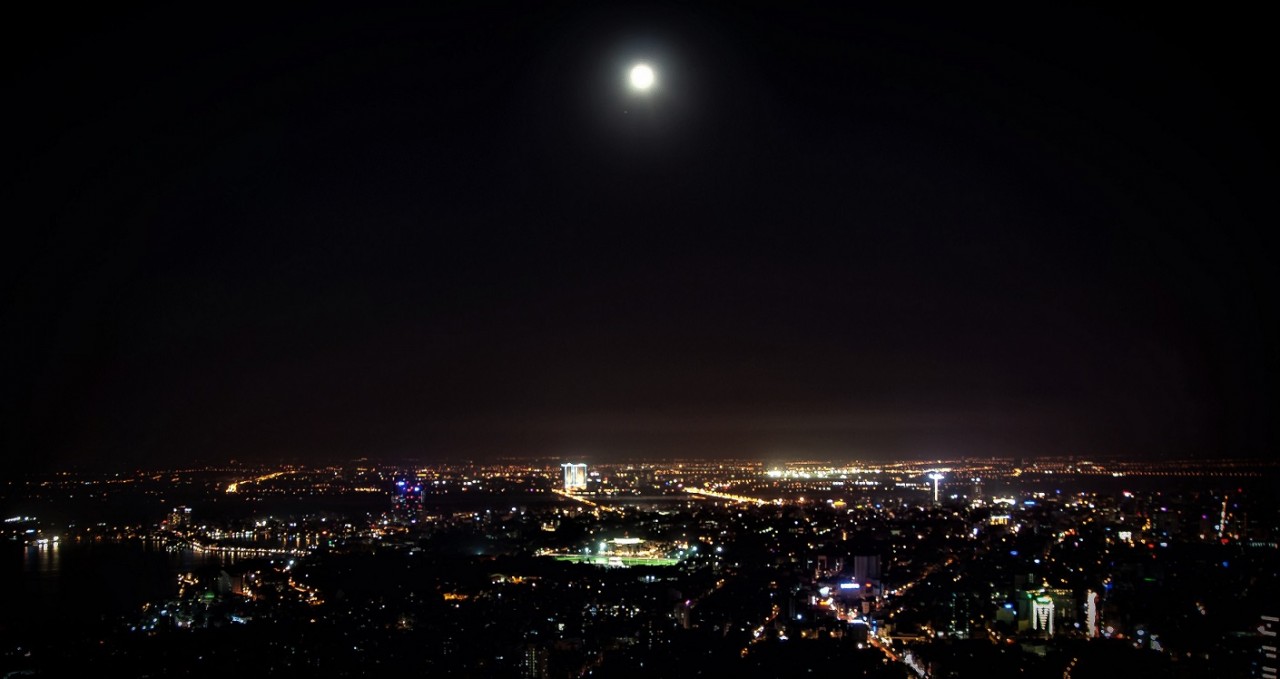 A full moon above Hanoi. Photo by Grant J. Riley
In 2018, I stepped out of the hectic, air-conditioned halls of the Tân Sơn Nhất International Airport into Saigon's steamy, small hours. Outside of the airport, thousands of Vietnamese eyes stared at me, waiting to welcome their loved ones back to the homeland or to take tourists like me to their cramped hostels. Despite the sun being gone for hours, the night still had a burning heat to it - a signature detail of a Vietnamese summer night.
Sweat dripped down my neck as I hailed a taxi and put away my luggage. We zoomed past conveys of motorbikes and the neon lights of the southern metropolis. Despite being so late at night, the residents seemed to have no intention of going to bed. The beer halls remained full, night markets were full of crowds, and the city's relentless traffic did not slow down, even past midnight. Soulful karaoke music echoed from several rooftop bars.
That night, I learned the Vietnamese are a somewhat nocturnal breed.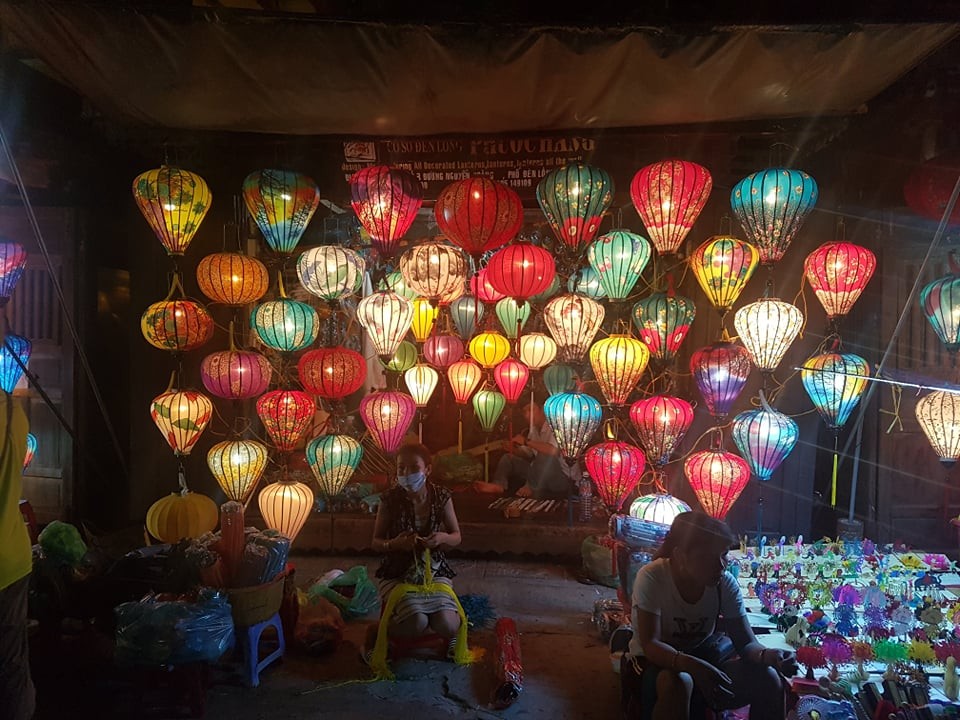 The colorful lanterns of Hoi An. Photo by Elsa Glâtre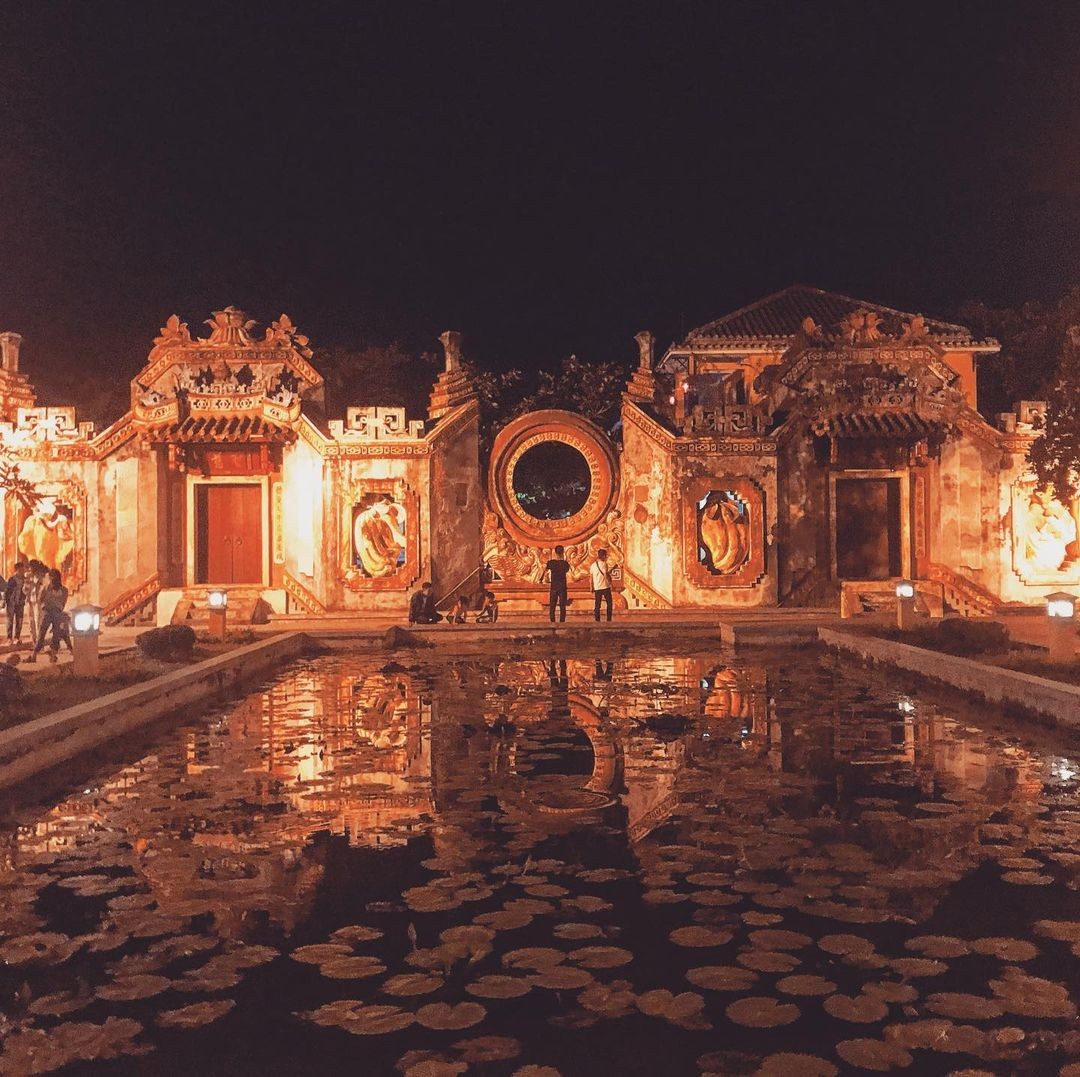 Enjoying Hoi An's ancient architecture at night. Photo by Glen MacDonald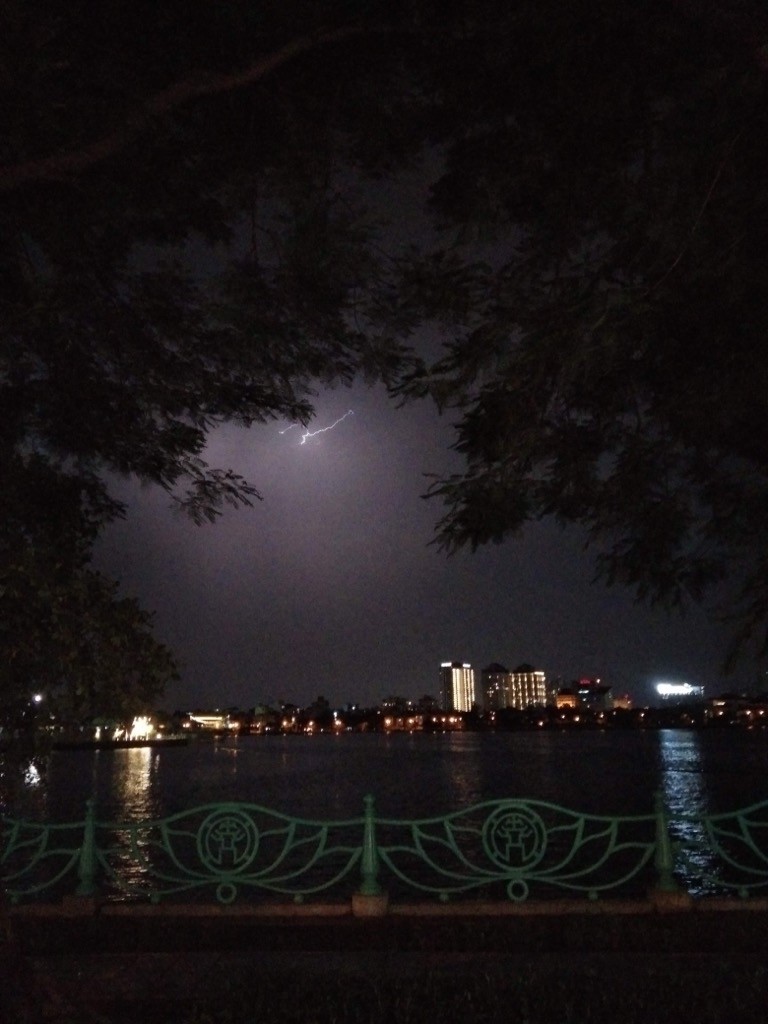 Lighting over Hanoi's West Lake. Photo by Katie Tribe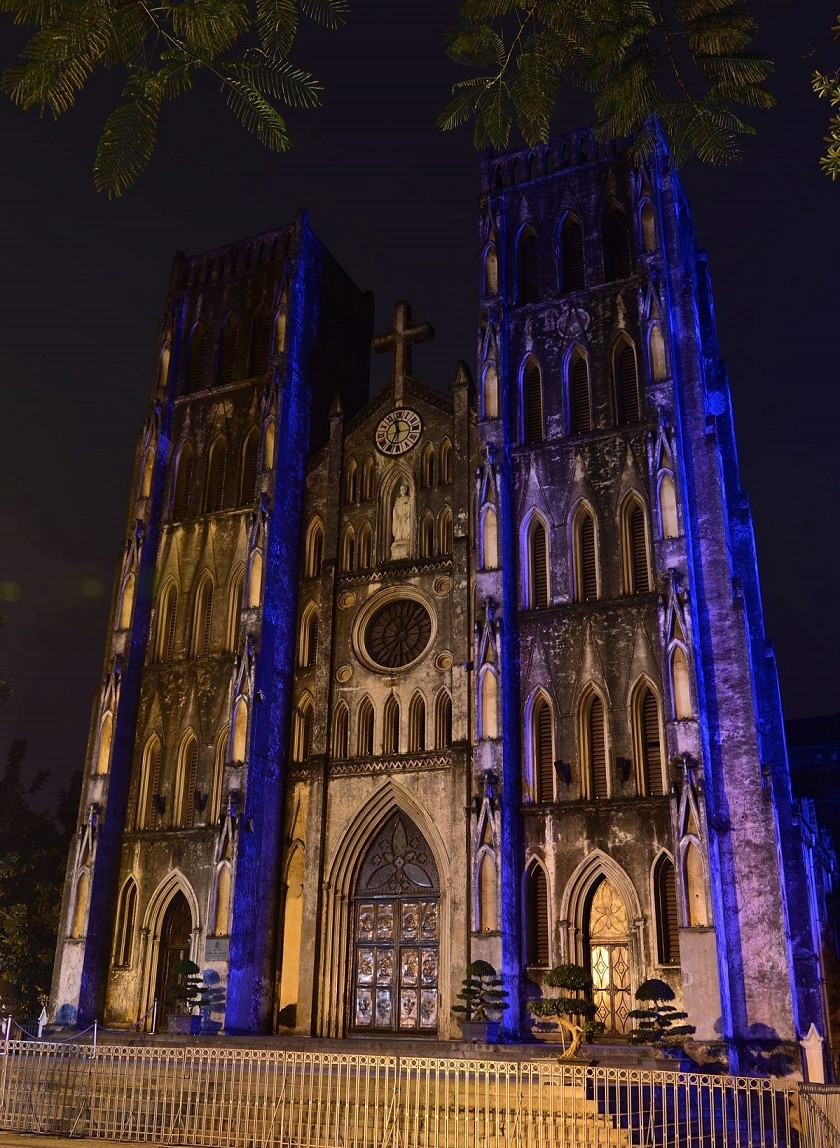 St. Joseph's Cathedral at midnight. Photo by Valerie Mai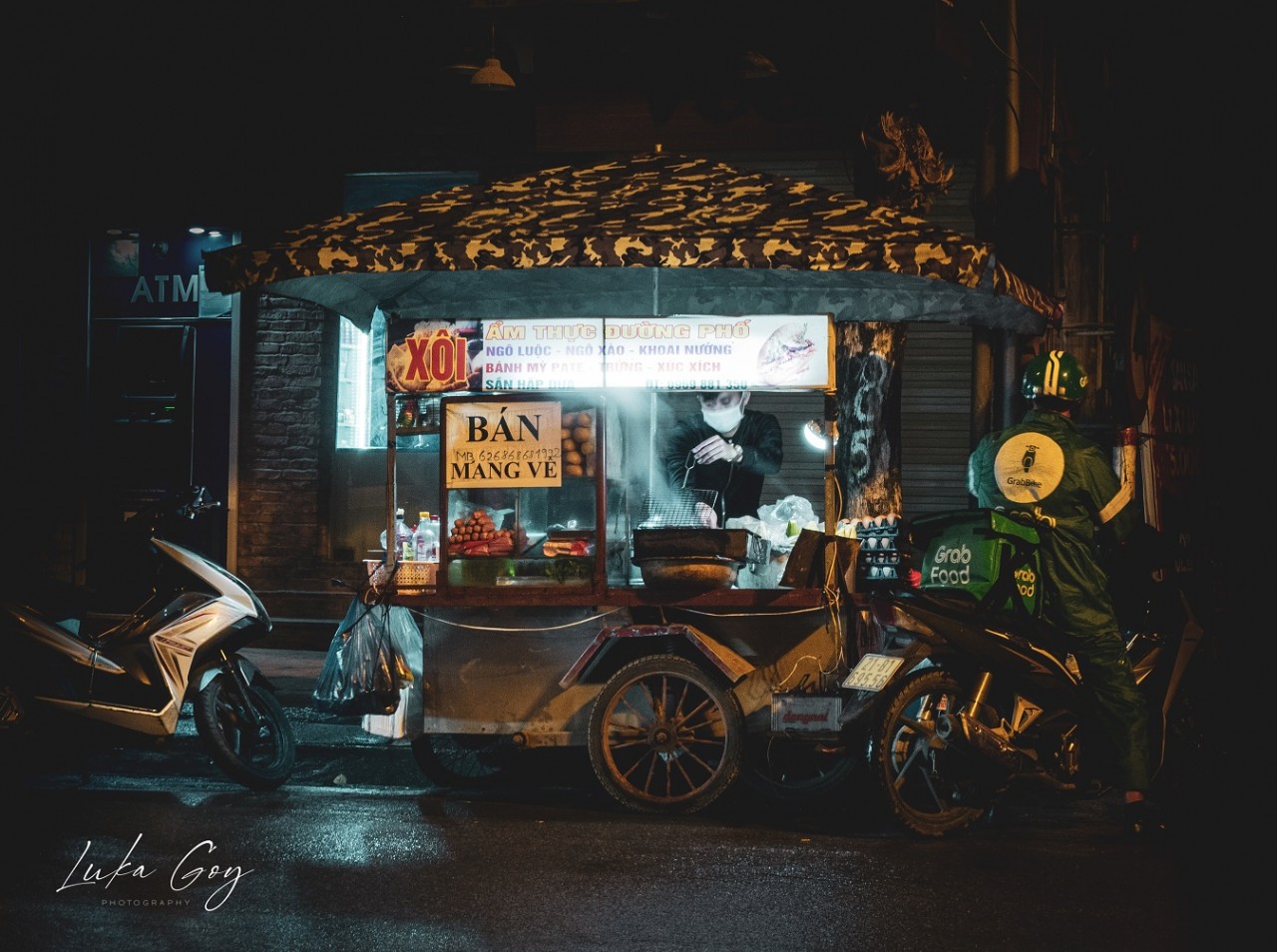 A late night snack in the capital city. Photo by Luka Goy
Like most expats, my first nights in Vietnam were spent on the beer-soaked corners of Bui Vien. Fire dancers twirled with flames as drunken grandfathers saluted the new arrivals to their country. During these nights, my wallet would become lighter as my gut expanded with gallons of beer. I would arrive back at the hostel the next morning with a spinning head and fun, hazy memories.
Those nights I would meet friends that I never would meet again. Late-night revelers from around the world would greet with a nod, a smile, and a hearty shot of rice wine. "Where you from?" would quickly be followed by "Where should we go next?" Every night, my forgotten friends and I painted the town all shades of red.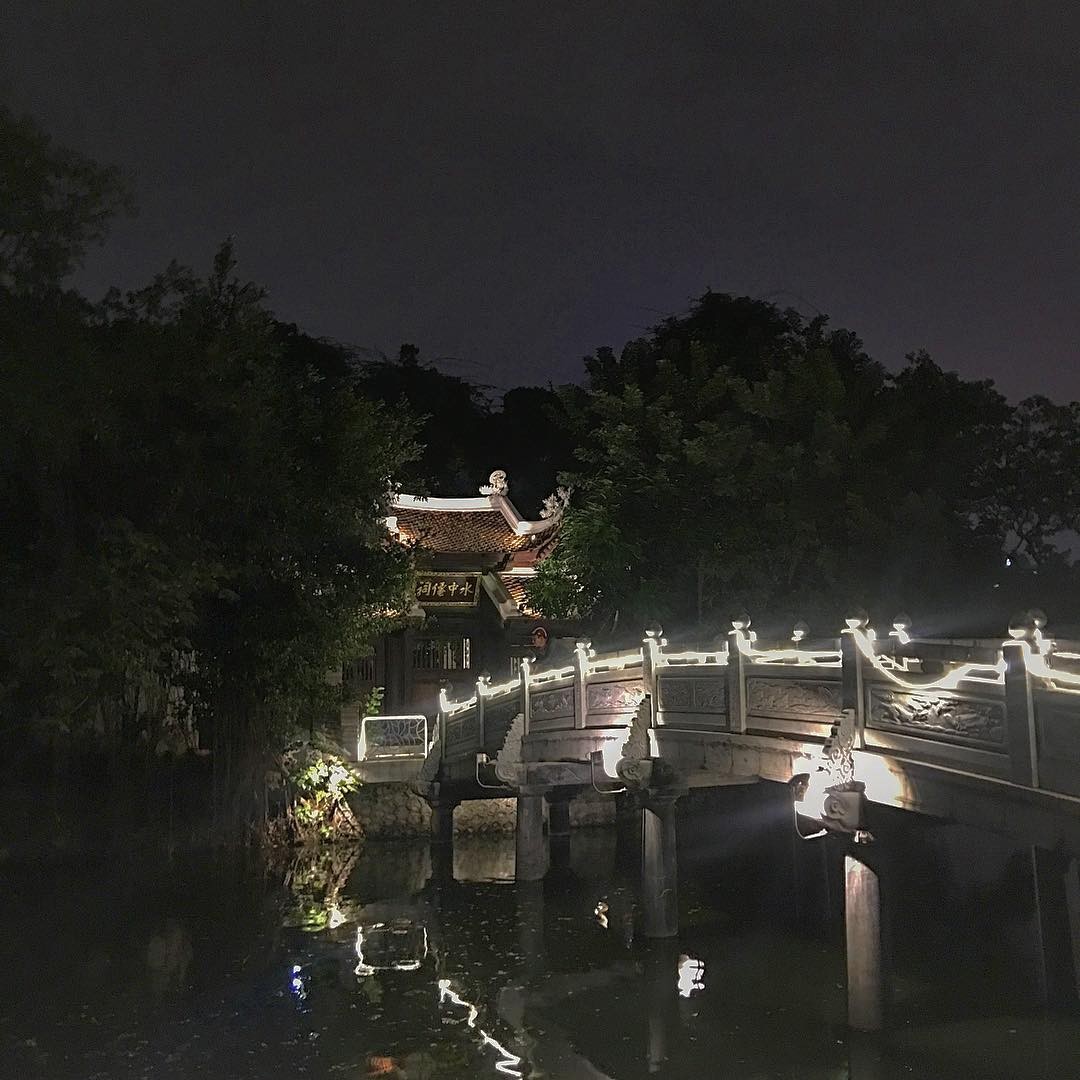 Visiting a temple in Truc Bach at night. Photo by Glen MacDonald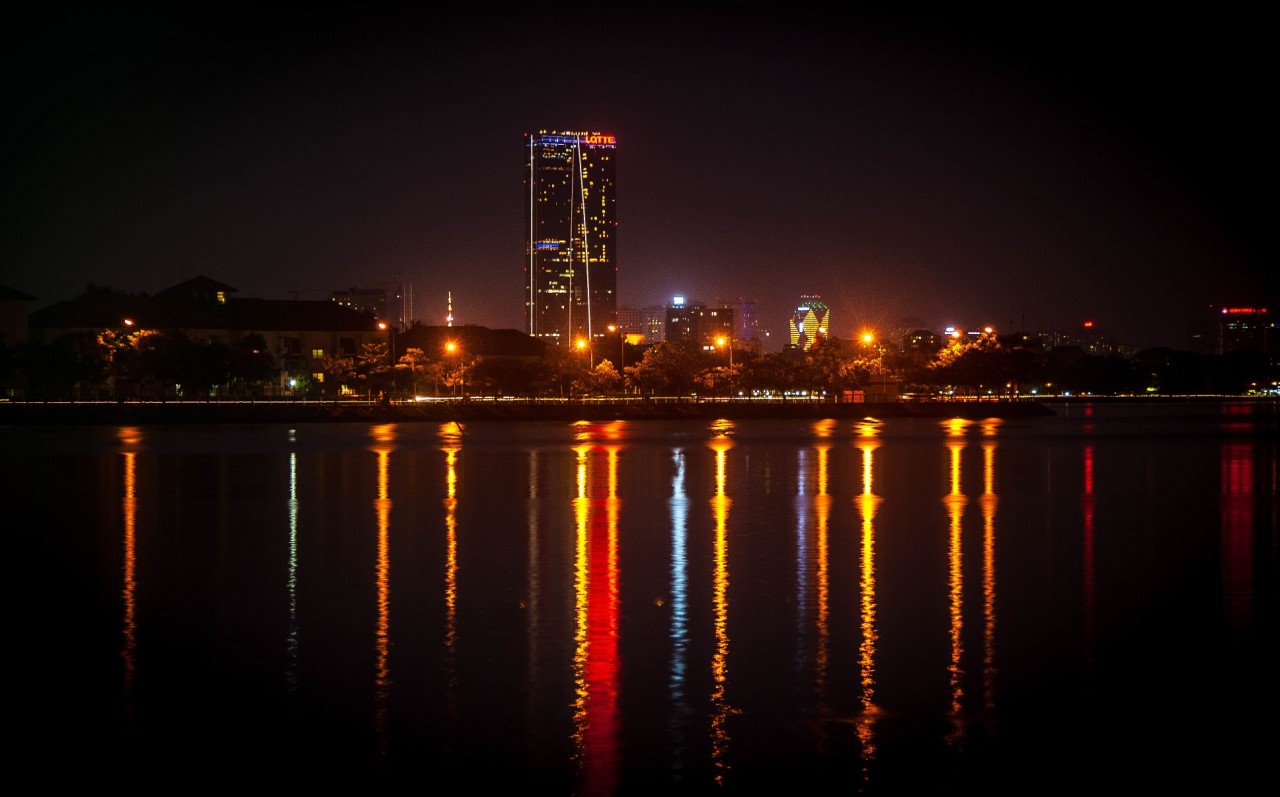 West Lake's late-night lights. Photo by Grant J. Riley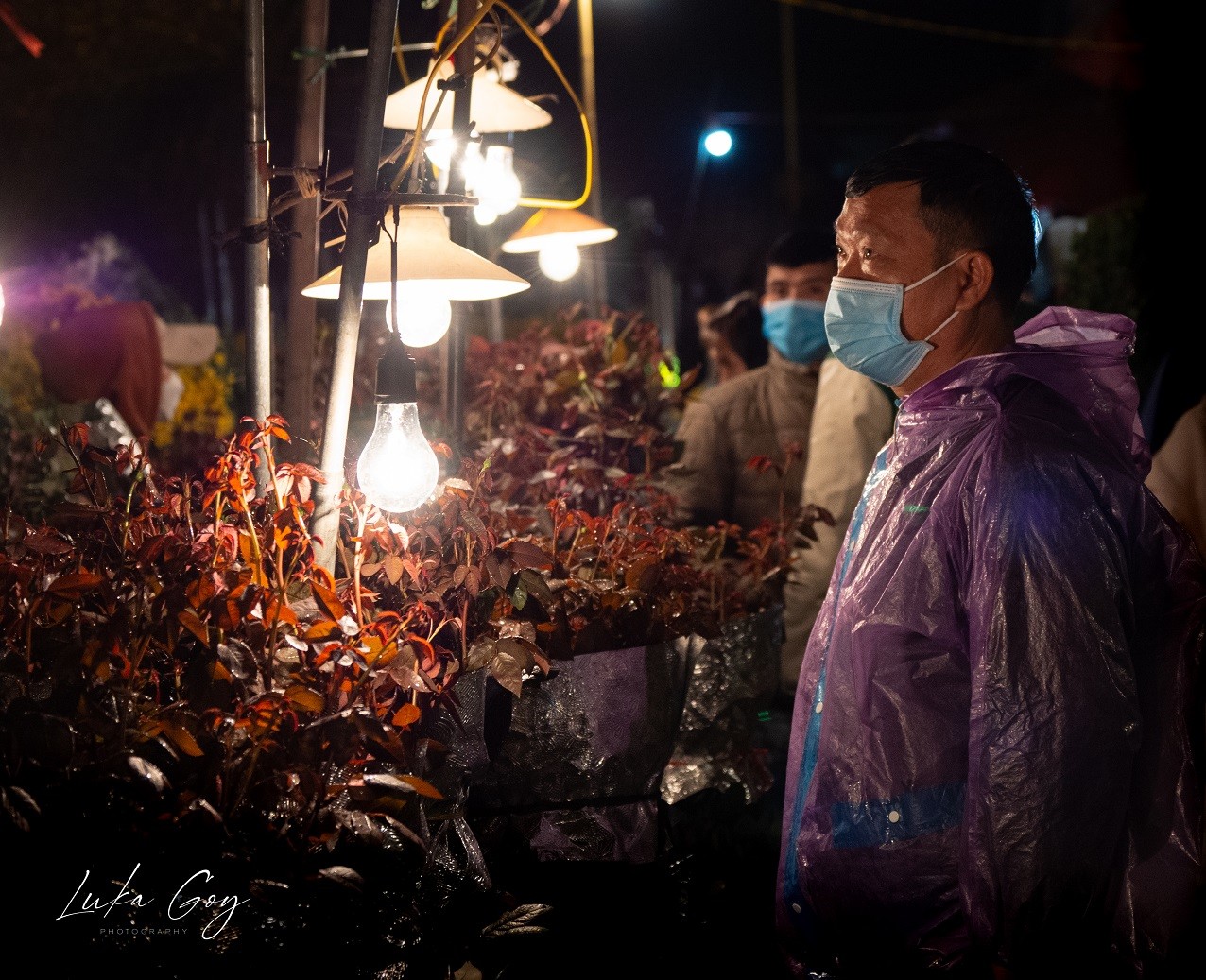 Selling flowers in Hanoi's night market. Photo by Luka Goy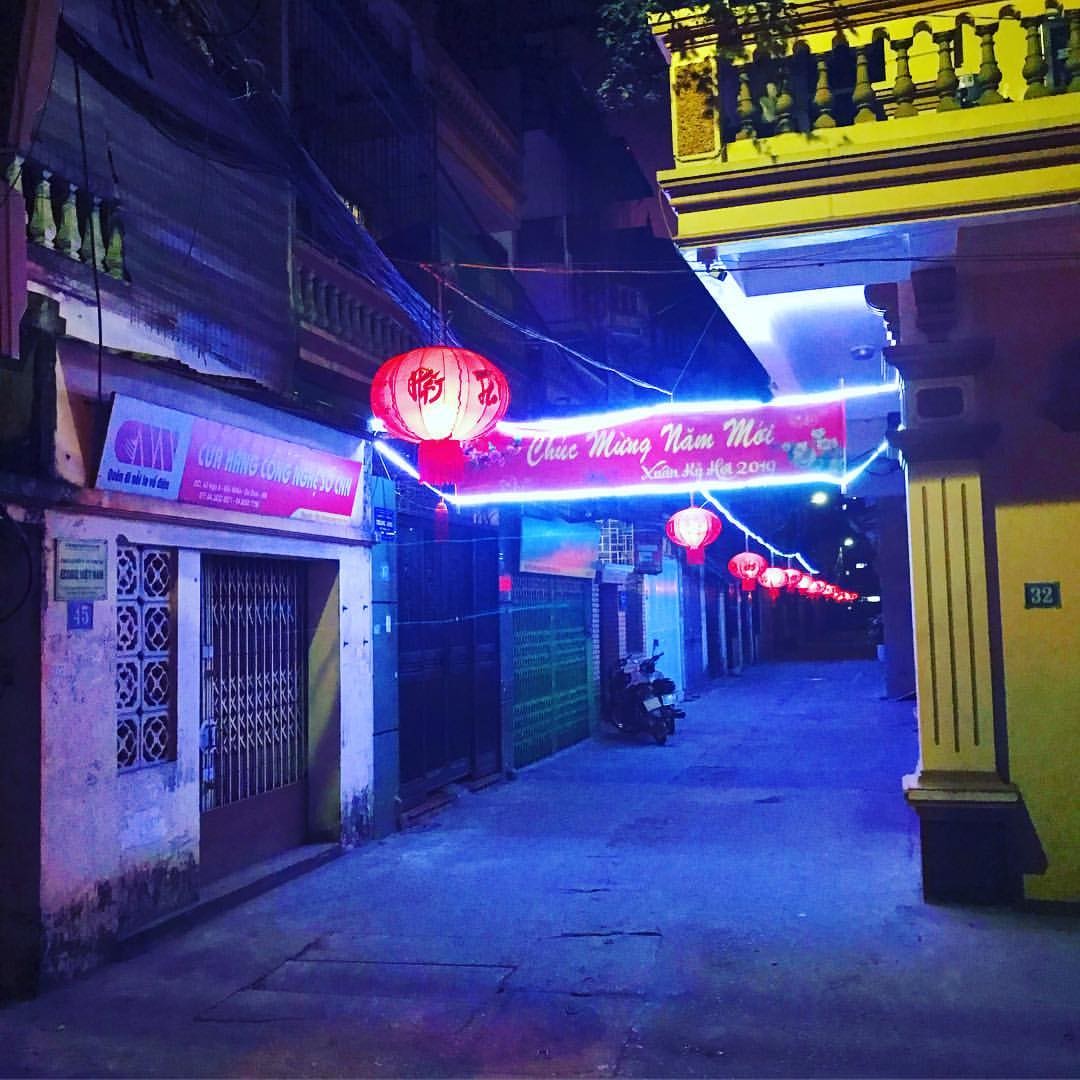 Tet decorations in a quiet Hanoian alley. Photo by Glen MacDonald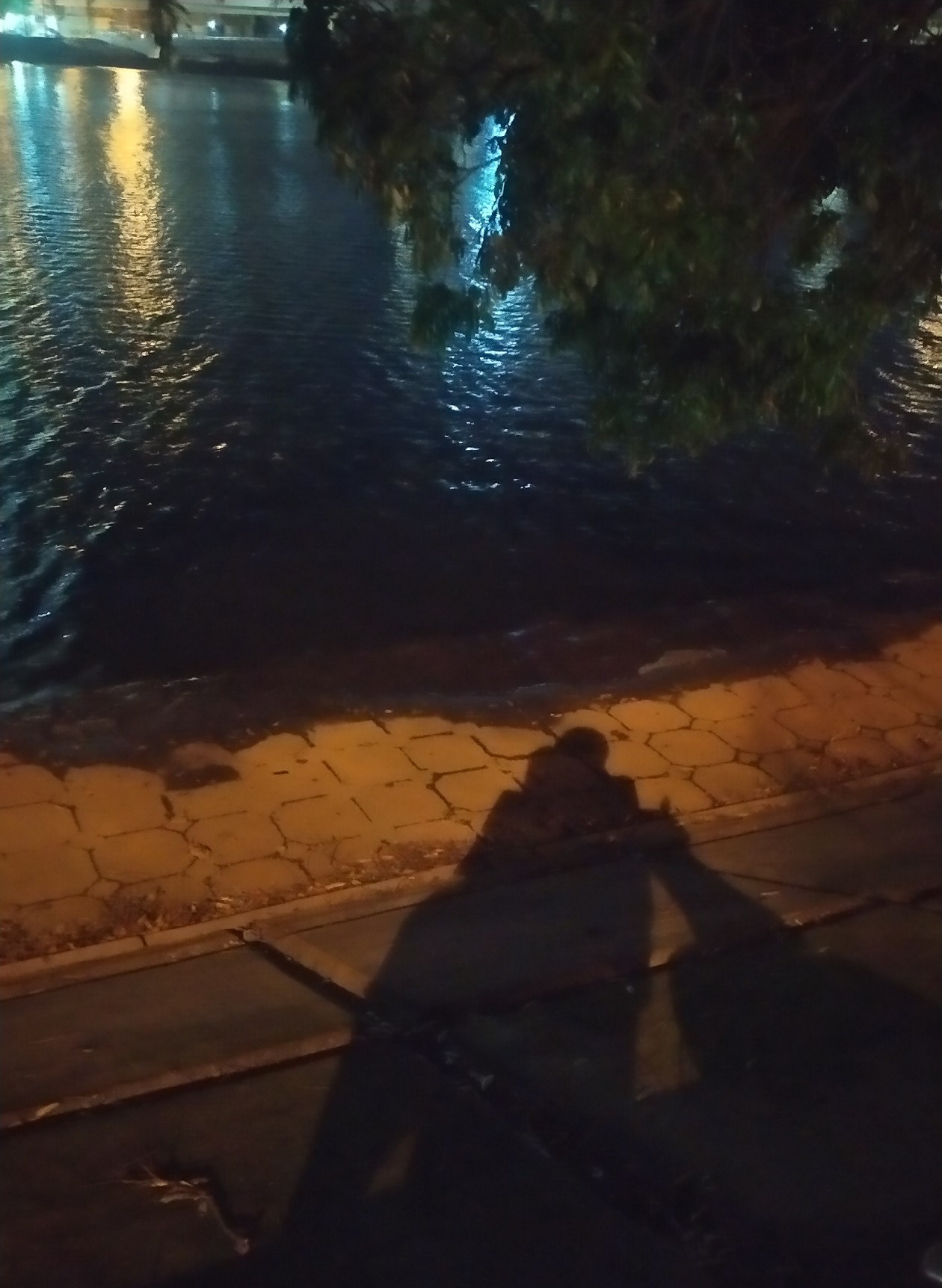 Nighttime is for lovers. Photo by Valerie Mai
A month later, I moved to Hanoi to seek out a different nightlife vibe. The club scene no longer amused me. Instead, I found myself going on dates and enjoying the capital city's culinary gifts. After a delicious meal, we would drive together on motorbike around West Lake, searching for quiet spots to enjoy the scenery and each other.
We were not alone on those nights. Young lovers from across the city would also cruise beside us, without a care in the world (besides their curfews). Even in the darkness of night, even in the middle of a harsh, Hanoian winter, these couples would remain aglow and kept warm by their budding romance.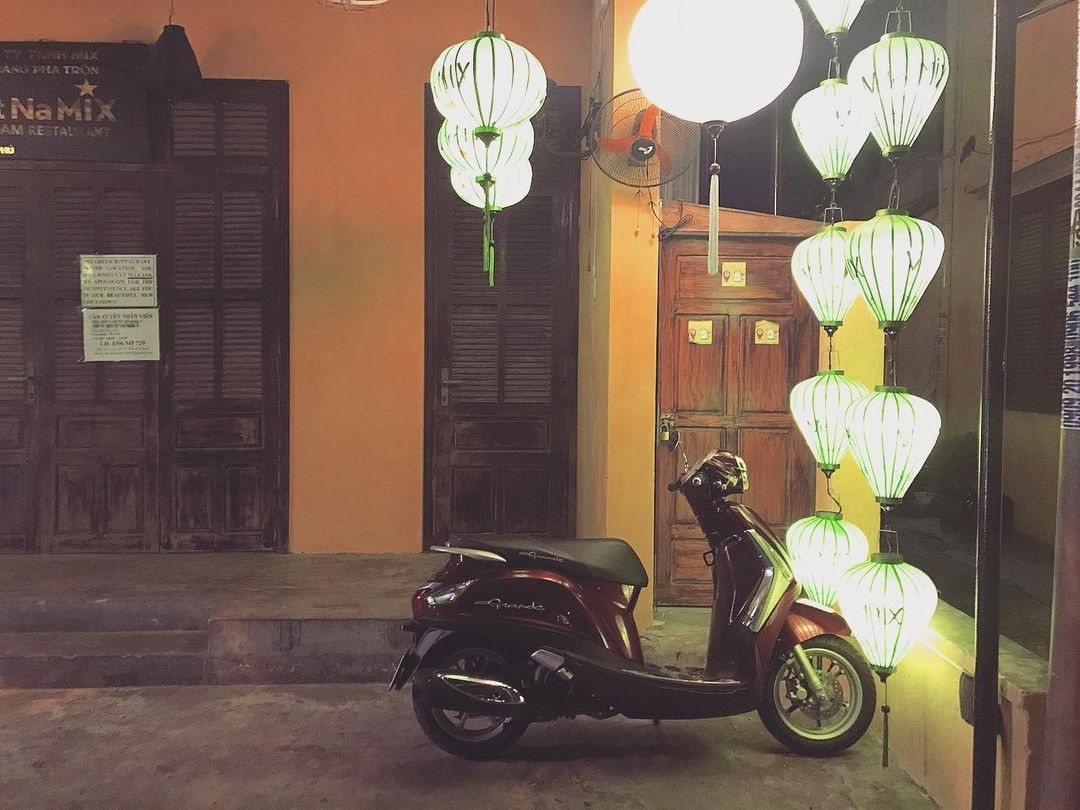 A midnight ride illuminated by lanterns. Photo by Glen MacDonald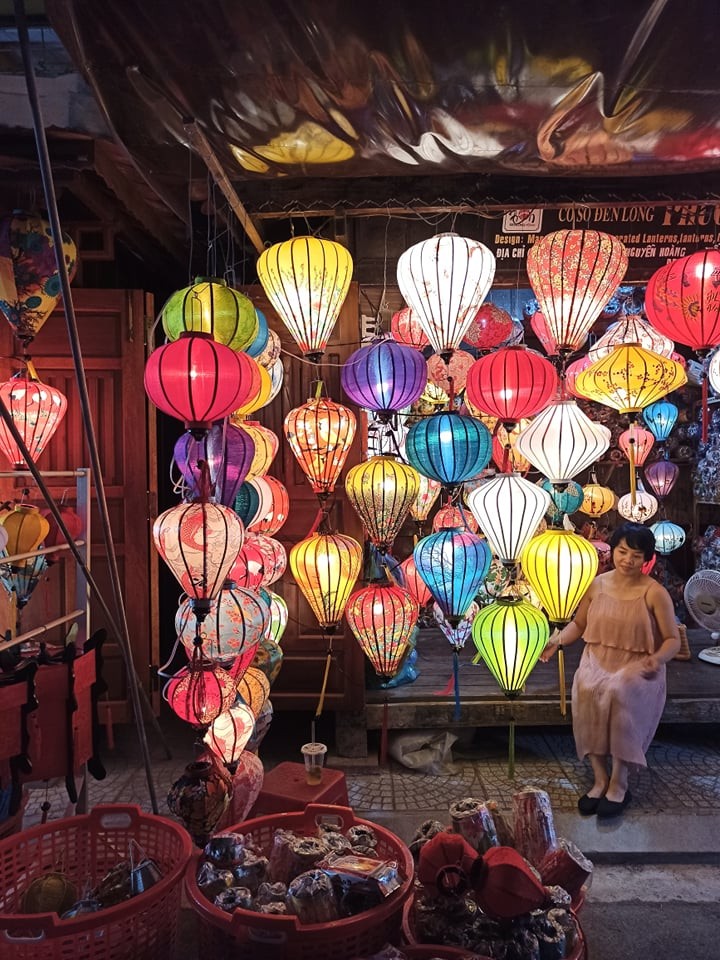 A Hoi An vendor and her magical lanterns. Photo by Elsa Glâtre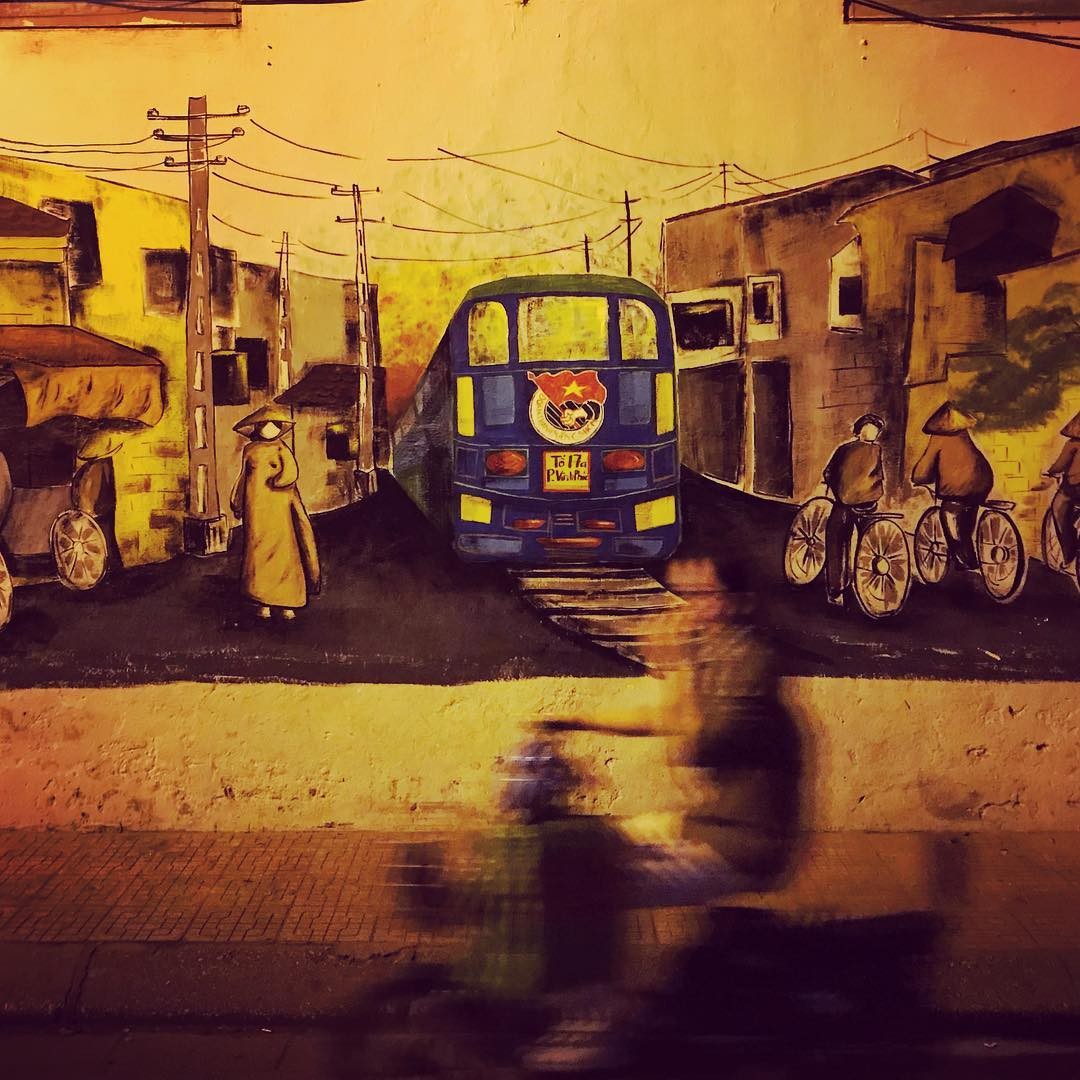 A late-night motorbike ride. Photo by Glen MacDonald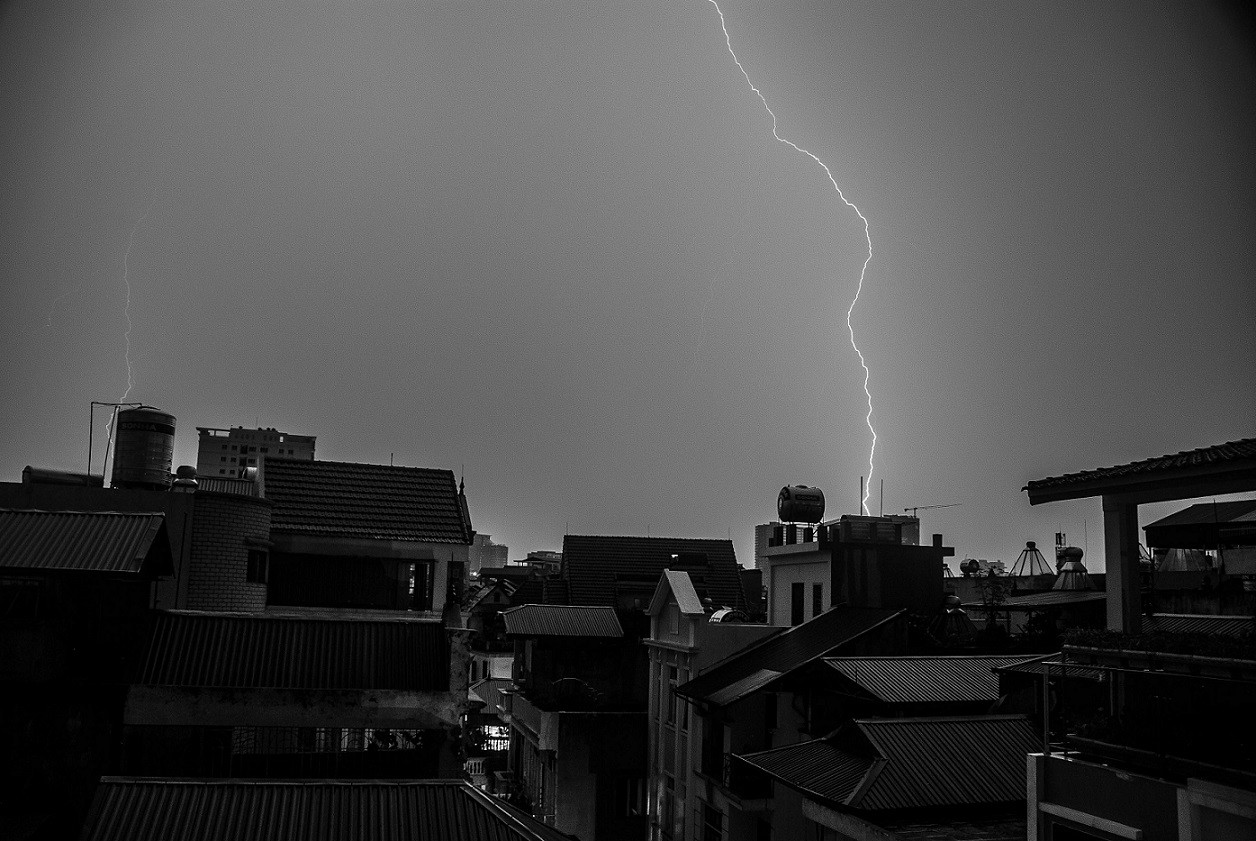 A storm arrives during a quiet Hanoian night. Photo by Grant J. Riley
Unfortunately, when the pandemic finally came to Vietnam, everyone's nightlife would dramatically changed. During lockdowns, Hanoi remained disturbingly still, especially at night. At this time, I became restless, preferring evening mediations on my balcony, rather than waiting in bed for sleep that would never come.
I came the know the nightly symphony of Hanoi. Far away, someone sang a sad ballad on a booming speaker. In the house next door, I could hear the gentle chatter of a large family over a homemade dinner. Somewhere in the neighborhood, a baby would cry while the mother prayed for a peaceful rest.
The monotony of lockdown made these nights seem endless but I could sense I wasn't going through this alone.
A misty street corner in Hanoi. Photo by Luka Goy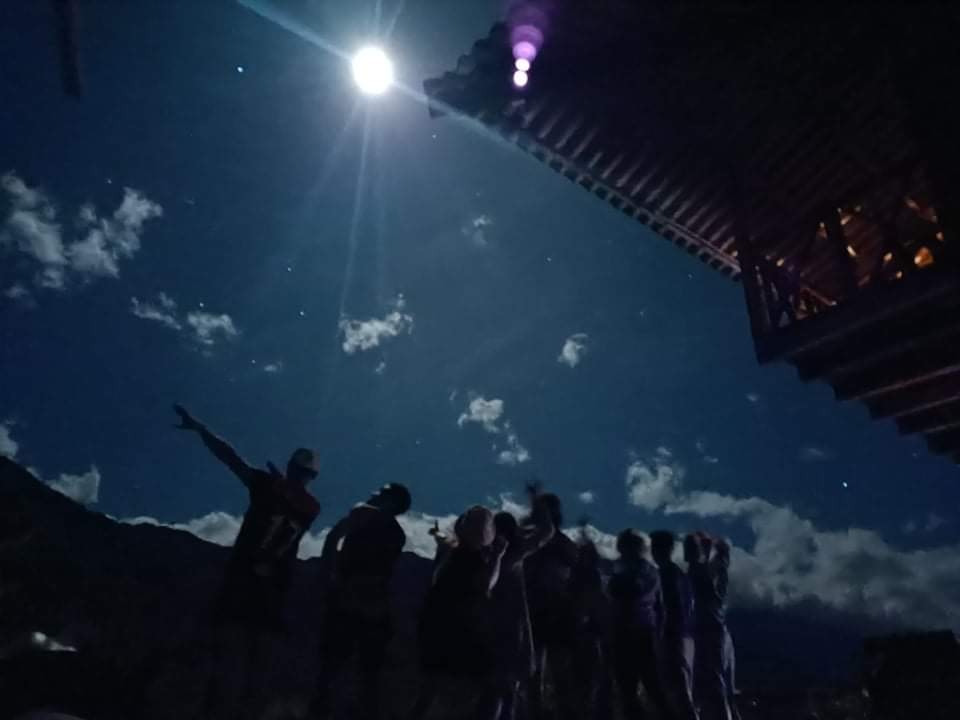 Howling at the moon in the wilds of Sapa. Photo by Meg Ní Mhiadhacháin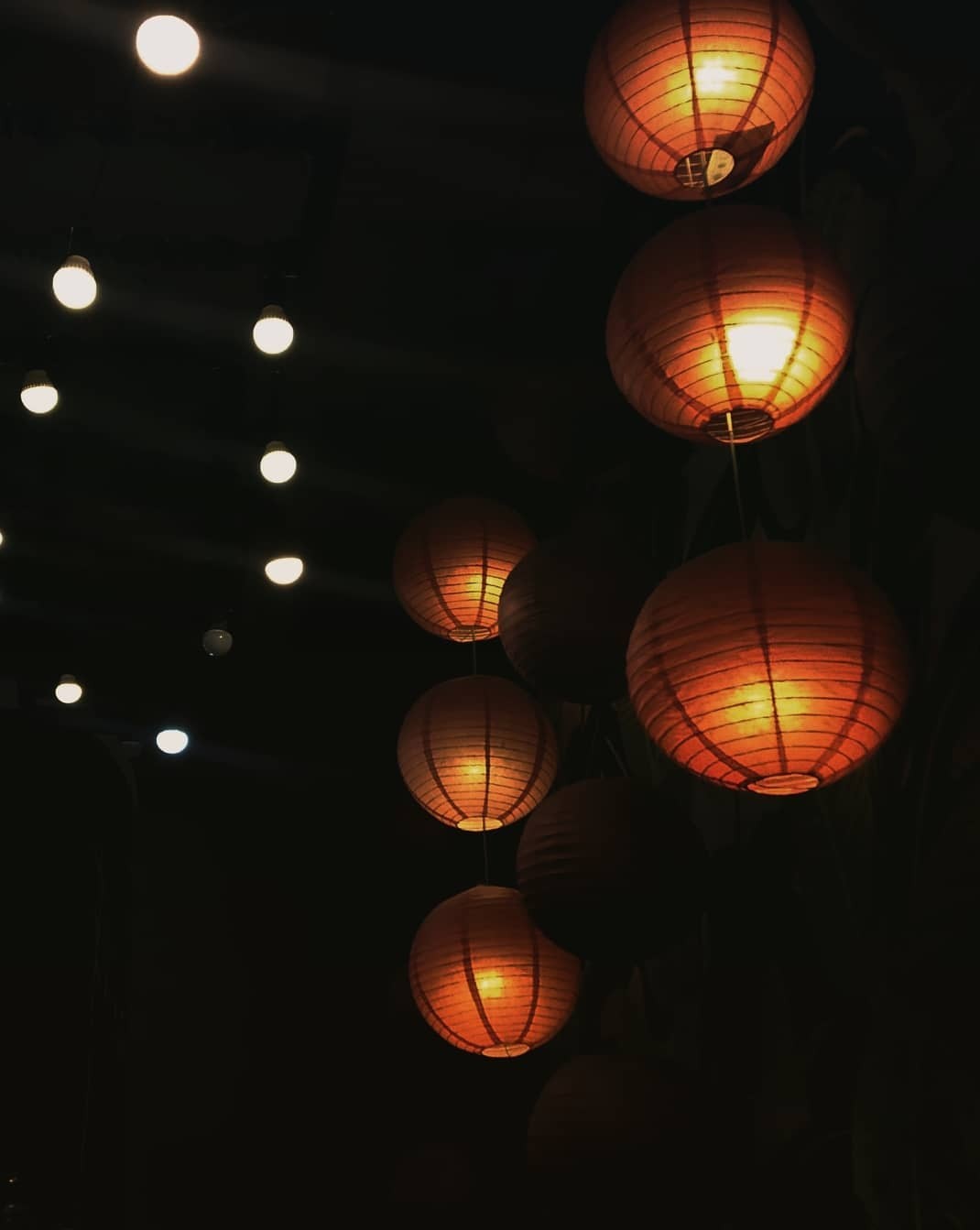 Traditional Vietnamese lanterns. Photo by Valerie Mai
Recently, Vietnam's nightlife has been fully restored. After two years of strict anti-Covid measures, the government has allowed for bars, nightclubs, and festivals to fully resume, much to the delights of natives and expats. Entertainers wasted no time in making lively events for Vietnam's fun-starved partygoers.
A few weeks ago, Mai Chau hosted the first major festival in the north since the beginning of the pandemic. Taking place in Mỏ Luông Cave, the festival had dazzling lights illuminate the ancient rocks. Pulsating, electronic beats were loud enough to make the stalagmites dance. After months indoors, the large, outdoor festival was a recovered Vietnam and a sign of better things to come.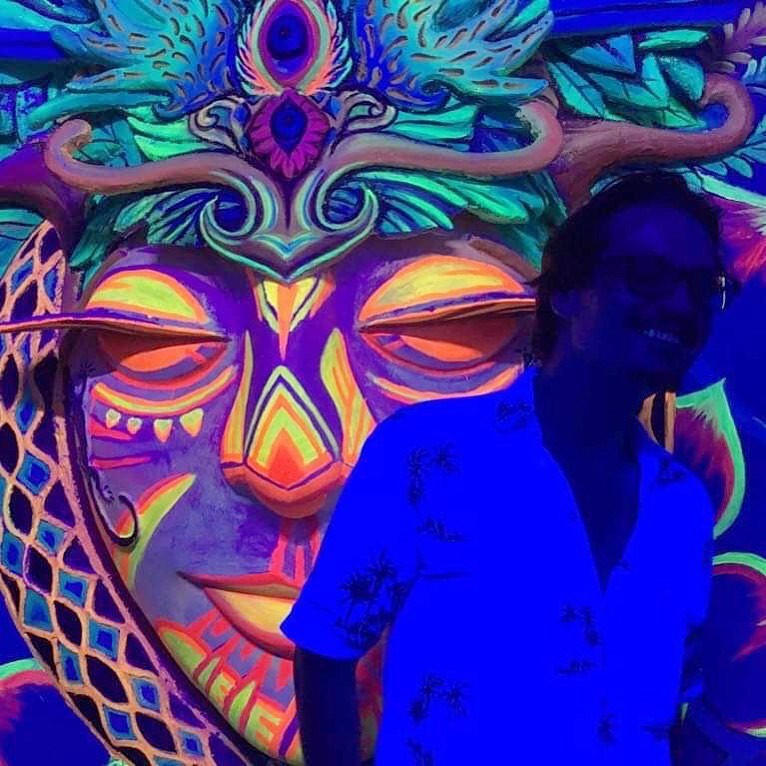 The neon wonders of a Vietnamese nightclub. Photo by Lauren Elizabeth.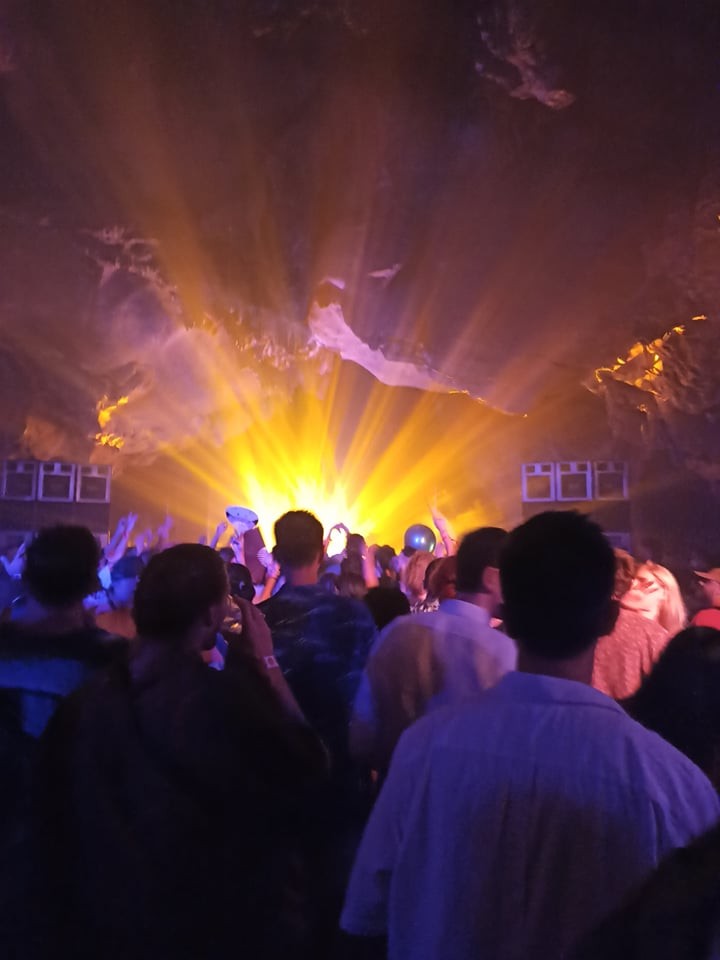 A rave in a cave. Photo by Elsa Glâtre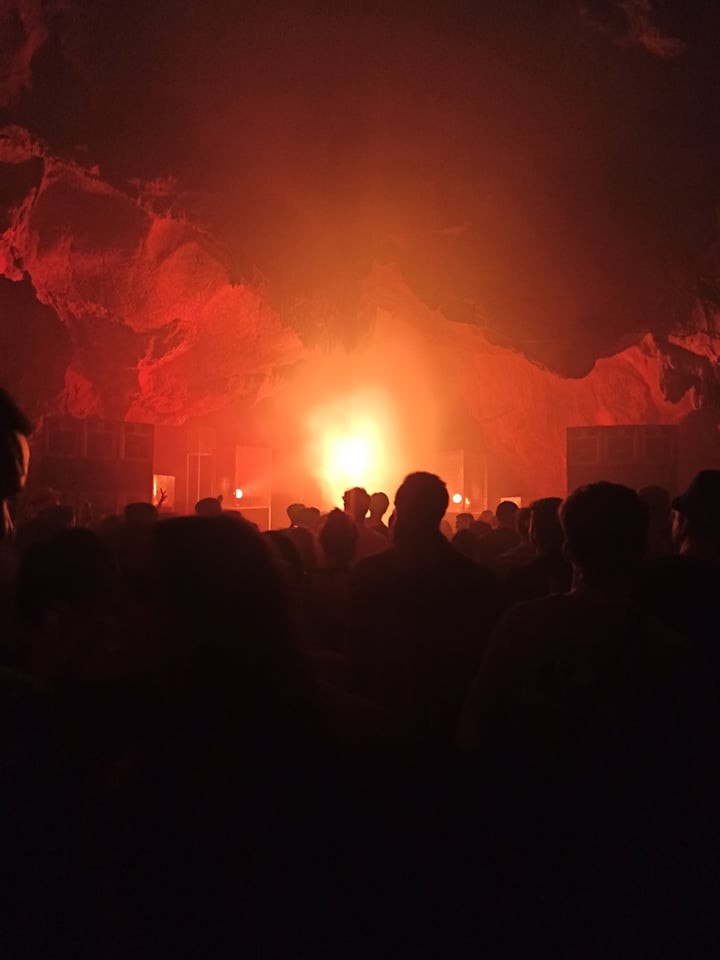 A light show in Mai Chau. Photo by Elsa Glâtre
Elsa Glâtre, a French expat, attended the spectacular "Rave in the Cave." As a night owl, Glâtre is happy to once gain partake in Vietnam's colorful nightlife.
"After on and off lockdowns and curfews, it's finally possible to enjoy a full night out, without the place being shutdown by the police," explained Glâtre. "Also with the expat community becoming so small, it's actually nice to finally meet new people and share with them our experiences with them."
Those in attendance danced late into the night, enjoying the predawn beauty of the countryside. A few months ago, a gathering this large would be inconceivable. Now, the stresses and fears of Covid are a distant memory. The cave echoed with techno beats until the morning sun arrived, appearing before the dazed dancers like a beautiful dream. The night is over but the party does not stop.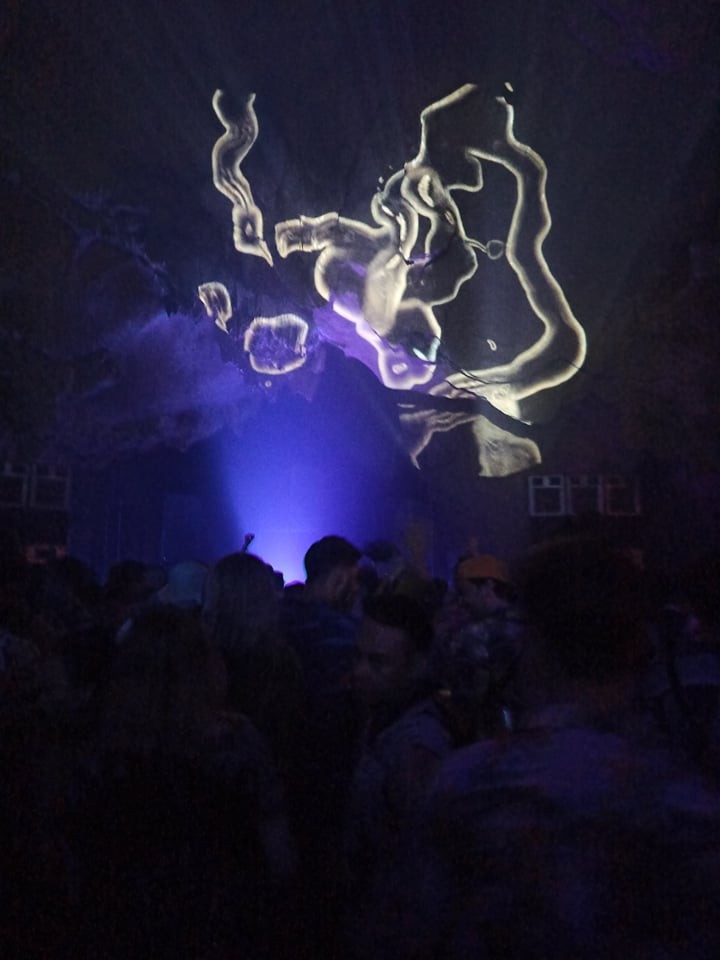 As Vietnam rebounds from the pandemic, more fun nights are ahead. Photo by Elsa Glâtre
[Photo Series]: Vietnam in Bloom

From serene lotuses to joyful apricot blossoms, well-manicured gardens to wild, colorful fields, Vietnam is a haven for flowers. Members of the VietnamTimes, alongside submissions ...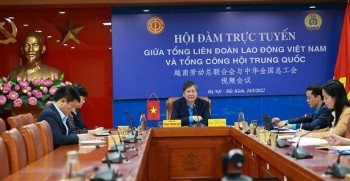 Friendship
The Vietnam General Confederation of Labour (VGCL) and the All-China Federation of Trade Unions (ACFTU) on May 24 shared their operational experience and agreed to step up their exchanges.