[Photo Series]: The Thrills of Expat Football
Competitive matches, cheering crowds, and rowdy bia hoi celebrations are nothing new to expat footballers in Vietnam.
Since the introduction of the sport in the 1990s, Vietnam has become a fervent football nation. Pitches of varying size and quality can be found throughout Vietnam, even in the most remote regions. As it is tied to the national identity, there are few countries that rival Vietnamese fans' impassioned spirit for the game. For example, following the victory in 2019's Asian Cup, Hanoians erupted into intense celebration, all dressed in patriotic gear.
As the country developed, so did Vietnam's love of football. One positive of integration was Vietnamese players working with foreign footballers and coaches, which greatly improved their capability. Through the determination of Vietnamese athletes and international collaborators, such as South Korea's Park Hang-seo, the head coach of Vietnam's national team, Vietnamese football continues to gain global prestige.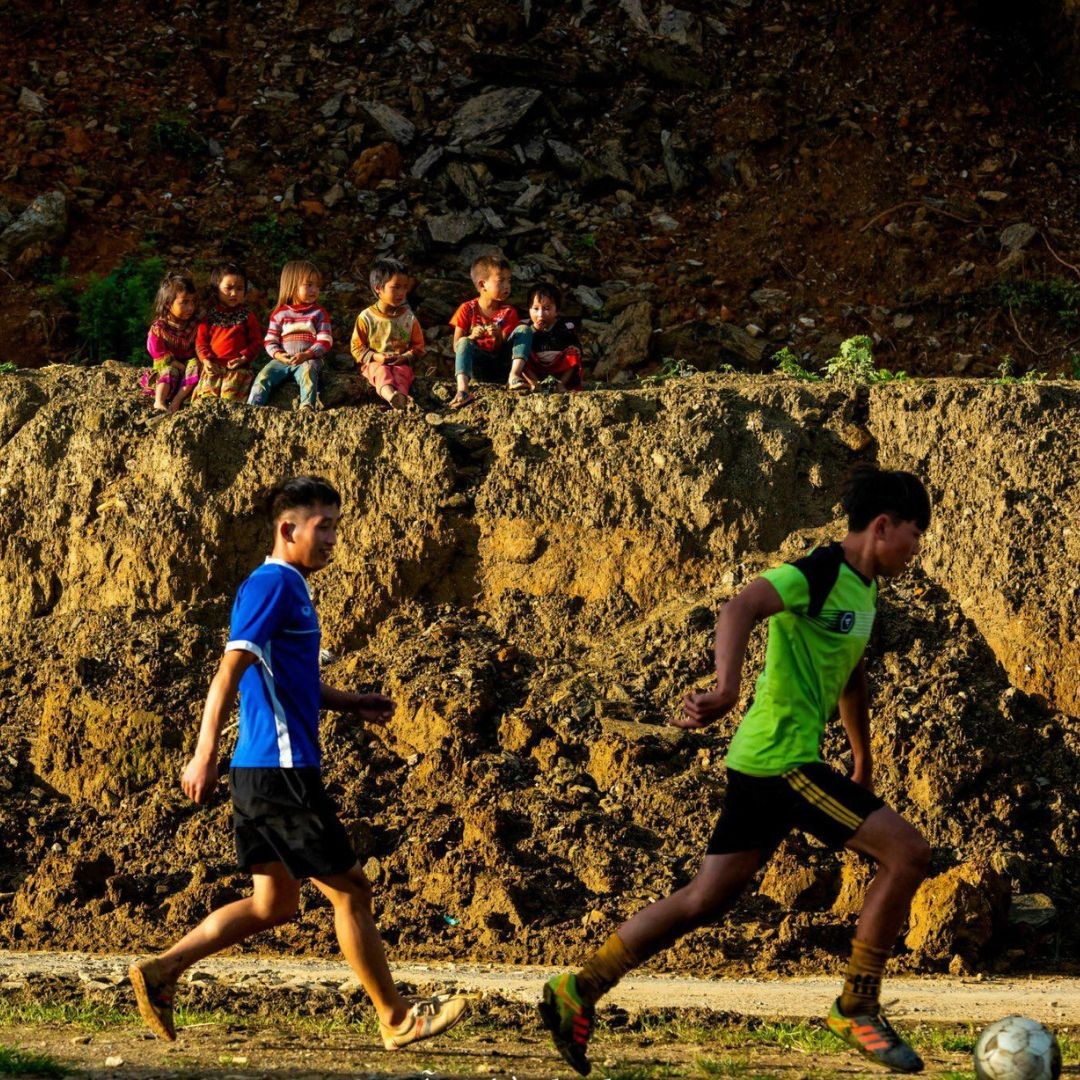 Children play a game in the backroads of Ta Xua. Photo by Nguyen Thanh.
Amazingly, one team of expats has been playing from the beginning of Vietnam's love affair with football. Known as the Hanoi Drink Team, members have been routinely playing since its inception in 1993. Welcoming athletes from all nations, this team is a melting pot of talent. The current Hanoi Drink Team consists of players from Vietnam, Japan, France, UK, Nigeria, and South Africa, among others.
After almost thirty years of games, tournaments, and drunken celebrations under their belt, the Hanoi Drink Team has made an impressive collection of amateur sports photography. In addition to conveying the team's history, these photos also show the history of Vietnam's rapid development, on and off the football pitch.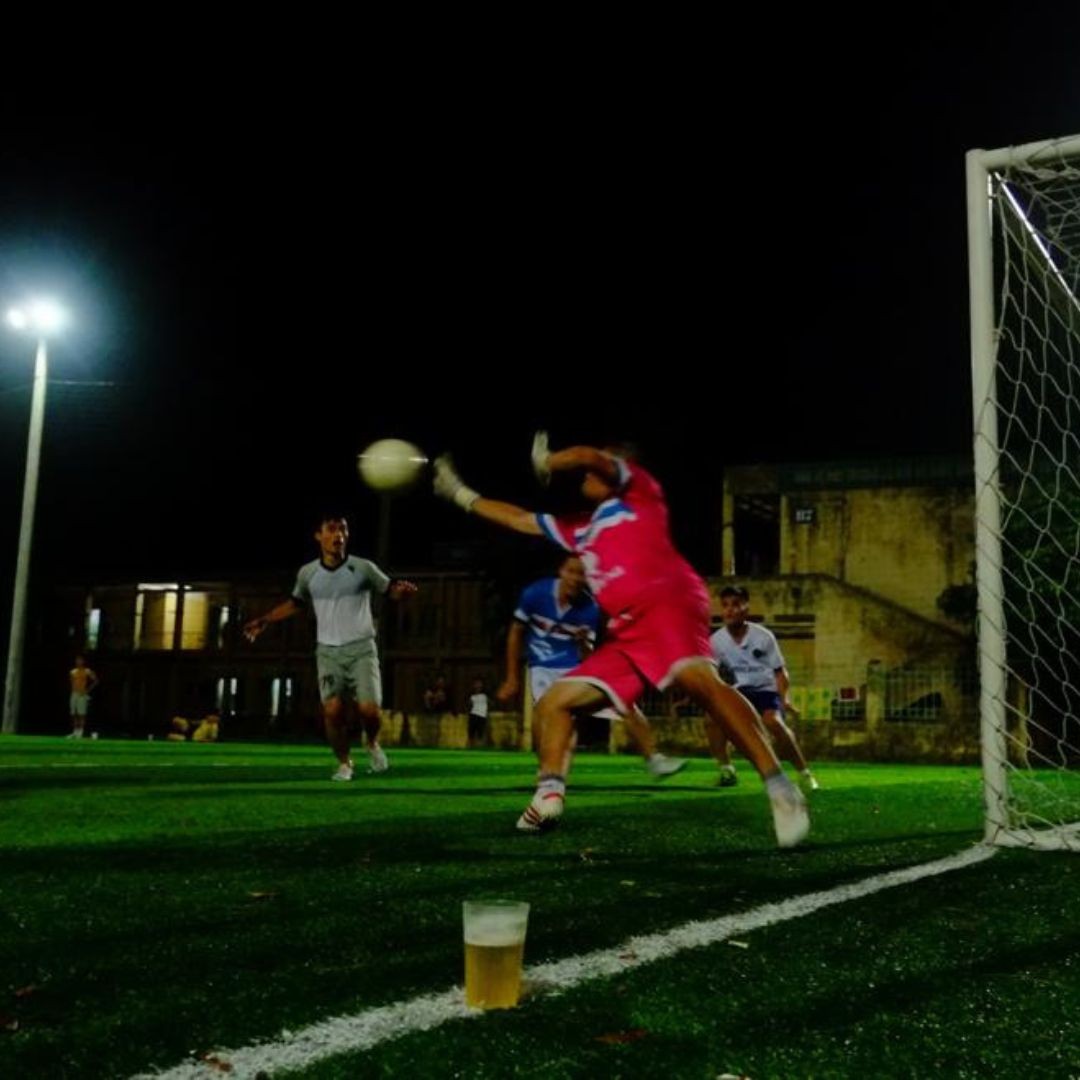 Save the ball - and the beer! Photo by Hanoi Drink Team.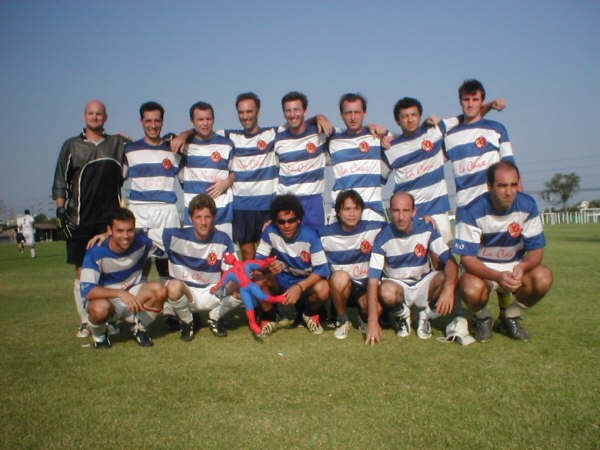 Although the players and uniforms change, there is also fun to be had on Hanoi's football pitches. Photo by Hanoi Drink Team.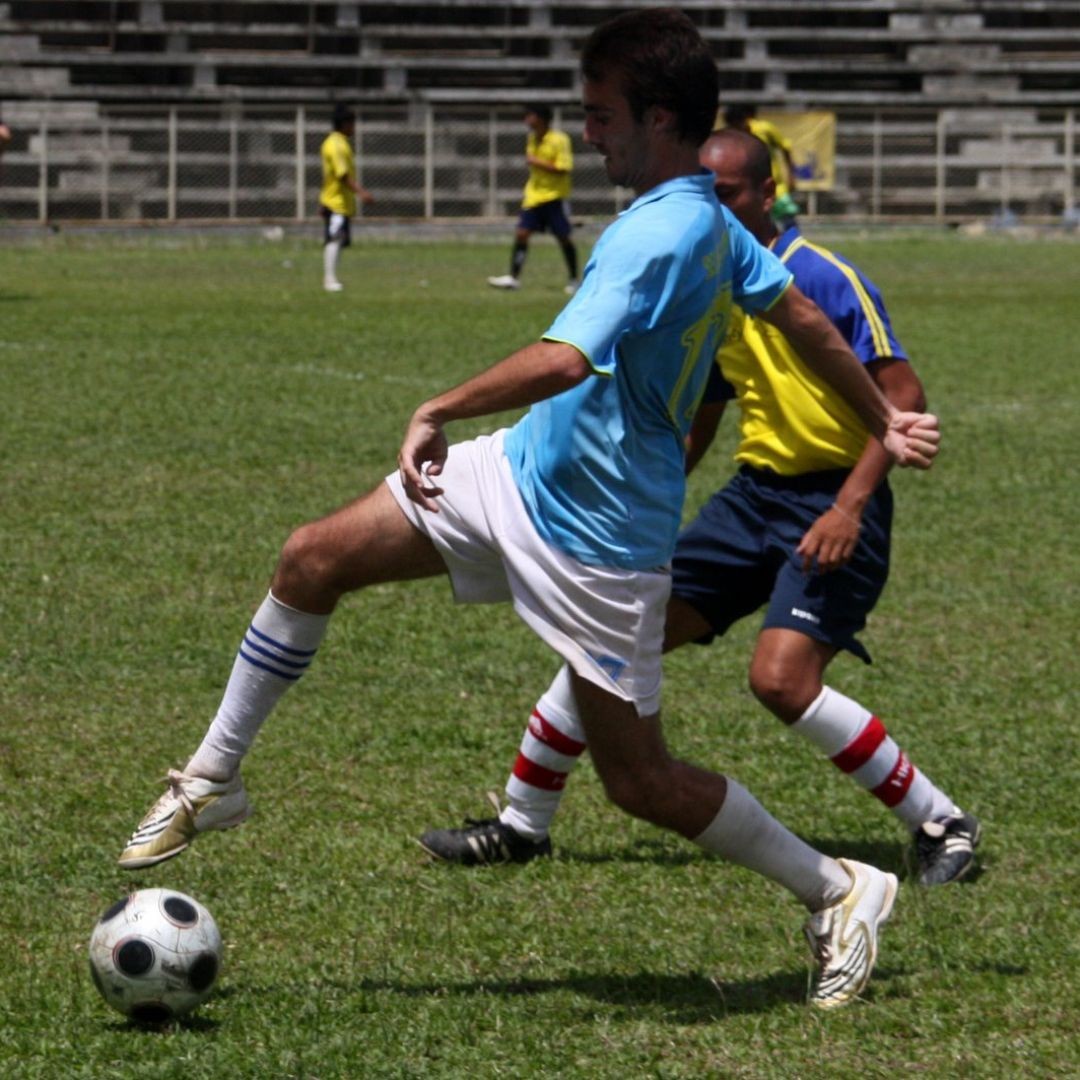 Fancy footwork. Photo by Hanoi Drink Team.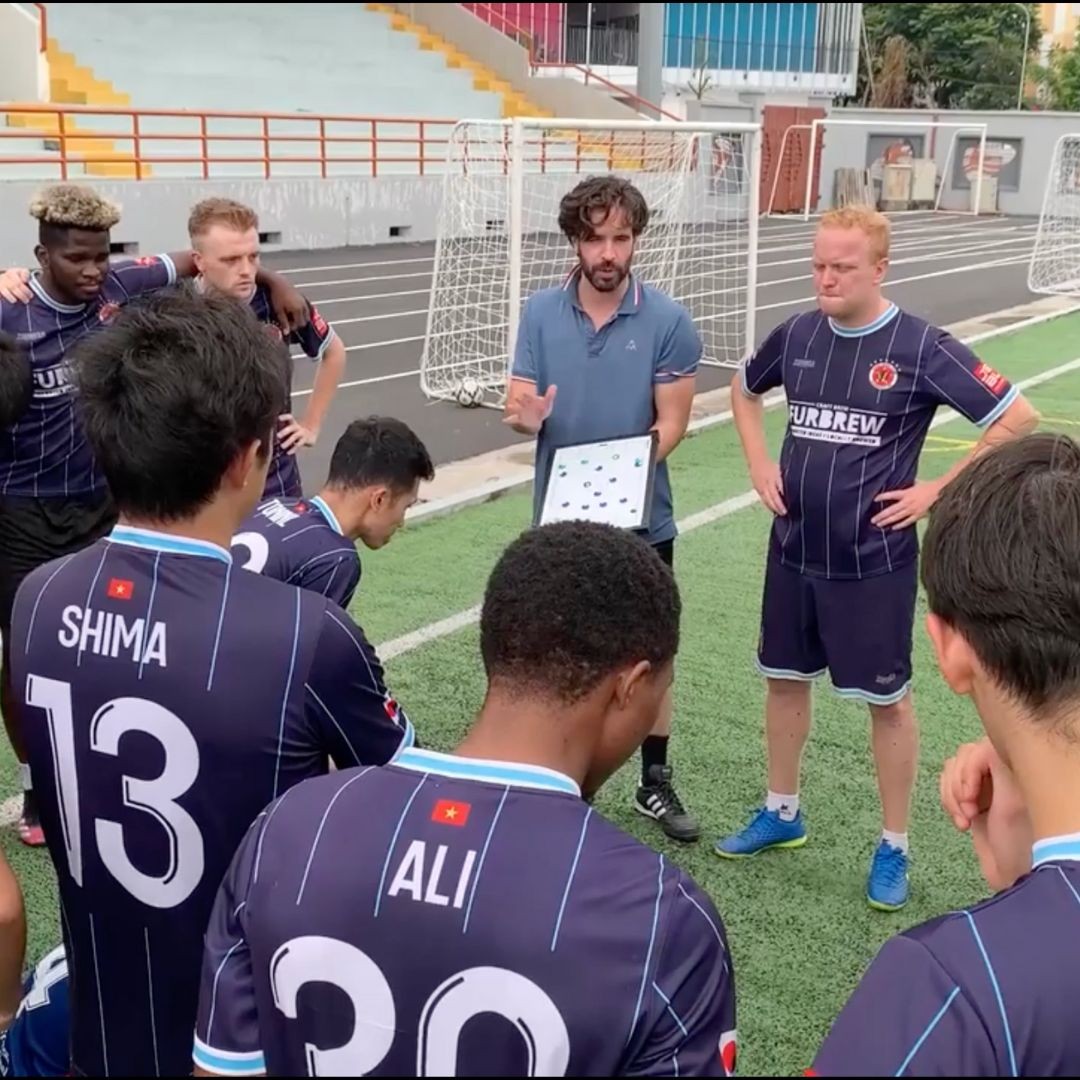 Getting their heads in the game. Photo by Hanoi Drink Team.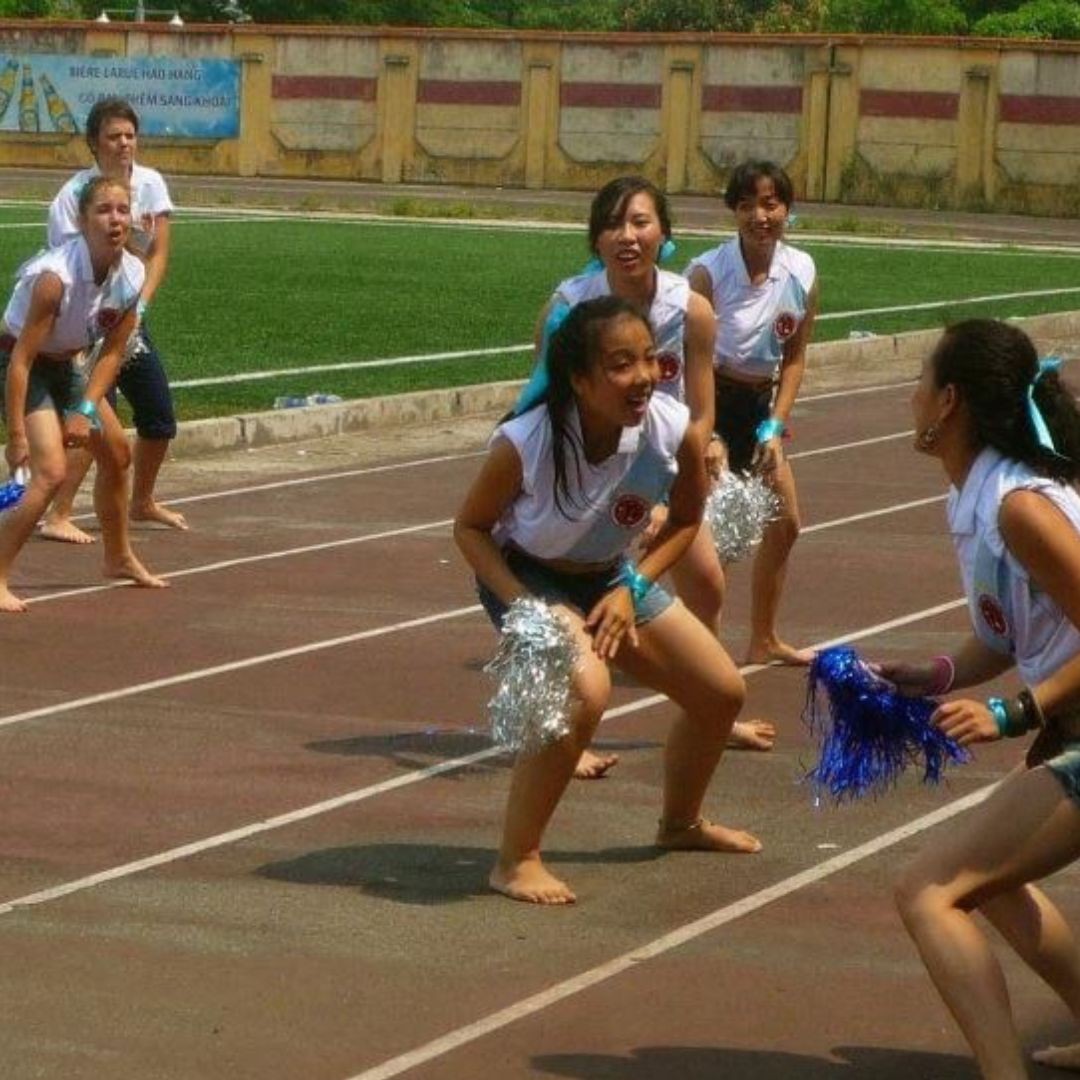 Local cheerleaders shouting "Come on!" Photo by Hanoi Drink Team.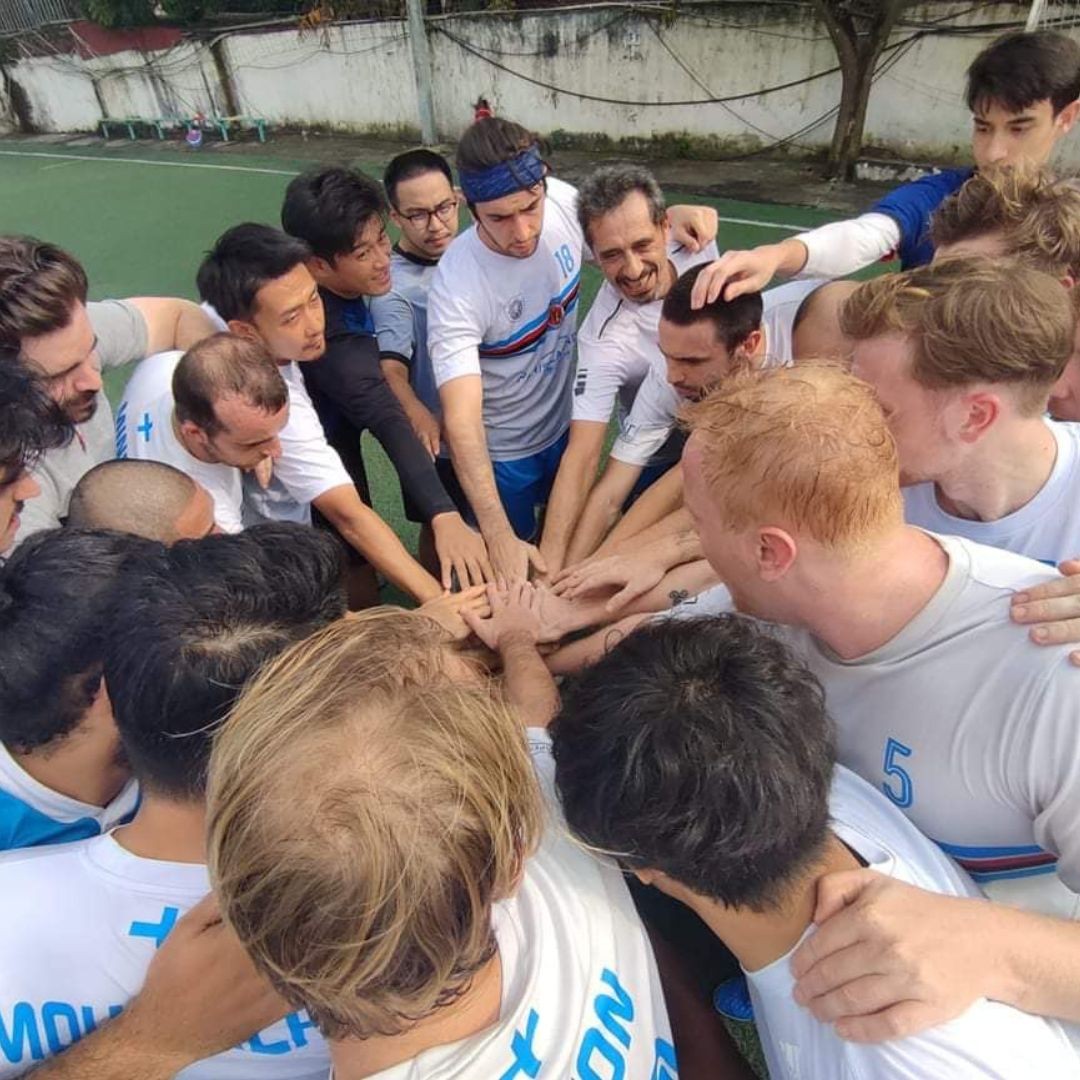 Ready to play. Photo by Hanoi DrinkTeam.
"It's all good fun," footballer and Welsh expat Luke Symes, when asked about playing football in Vietnam.
"Football reminds me of home. Even though I am playing with players from around the world, it feels like I am playing with my friends back in Wales."
Upon first arriving in Vietnam, the nation's football fever immediately welcomed Luke, making him feel right at home.
"When I first arrived in 2018, I remember Vietnam won against Thailand in an important Asian Cup match. Hanoi didn't seem to sleep all night, horns were relentlessly being beeped all evening and morning by people with flags and face paint. It was mad."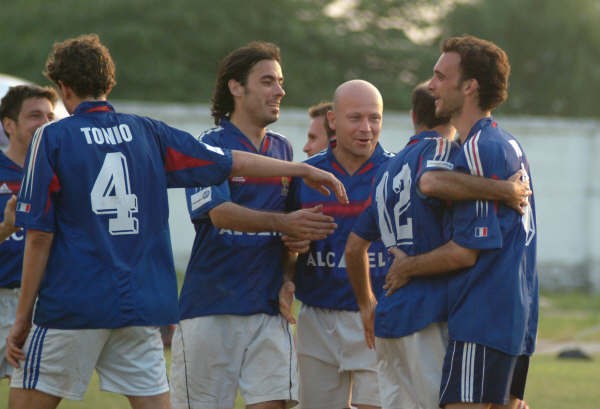 Brothers on the pitch. Photo by Hanoi Drink Team.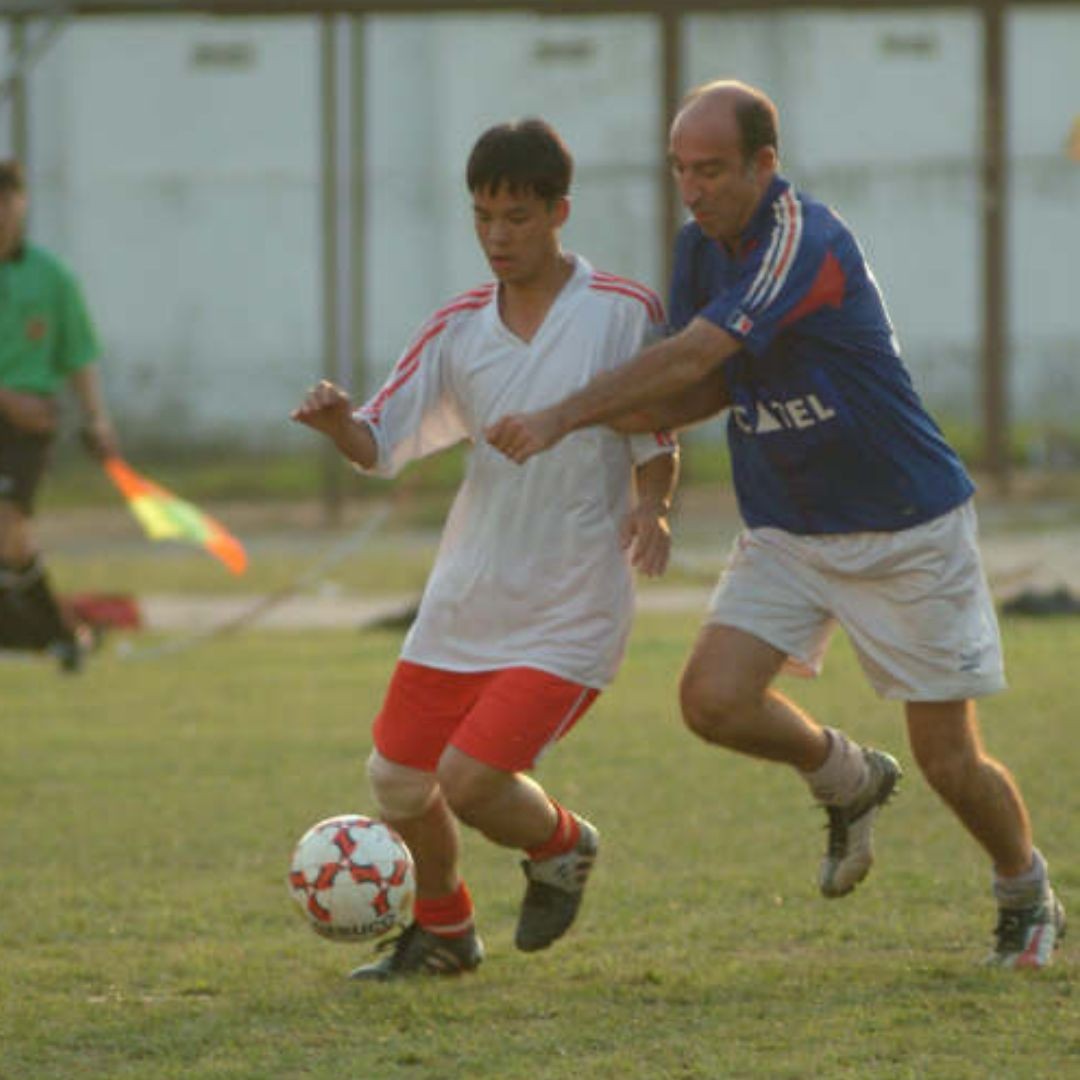 Titans on the field. Photo by Hanoi Drink Team.
George Allsion, the captain of the Hanoi Drink Team, echoes Luke's opinions about football in Vietnam.

"The country is mad for football," says George, an English expat. "They have a great passion for the game which I believe is unmatched in Asia. It also makes me feel at home in a foreign country."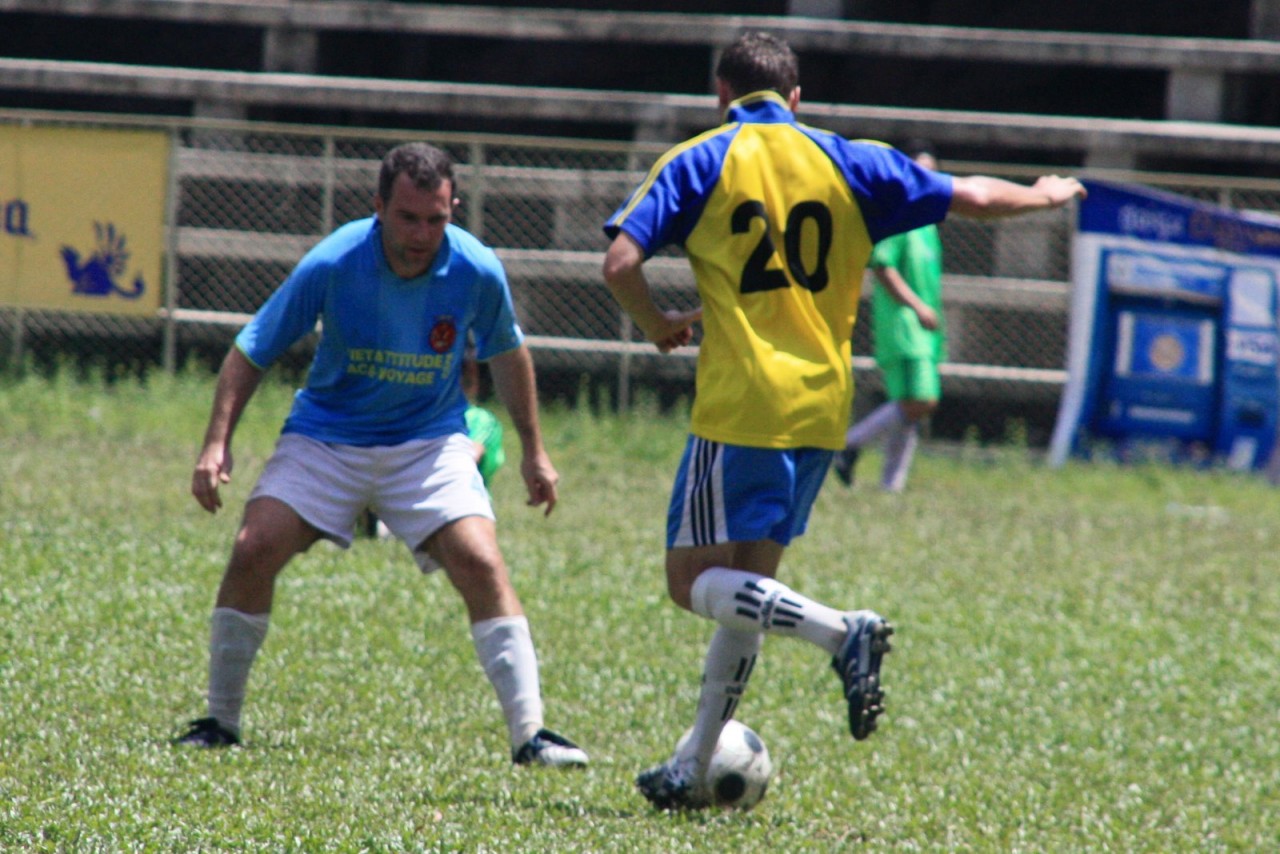 Defense! Defense! Photo by Hanoi Drink Team.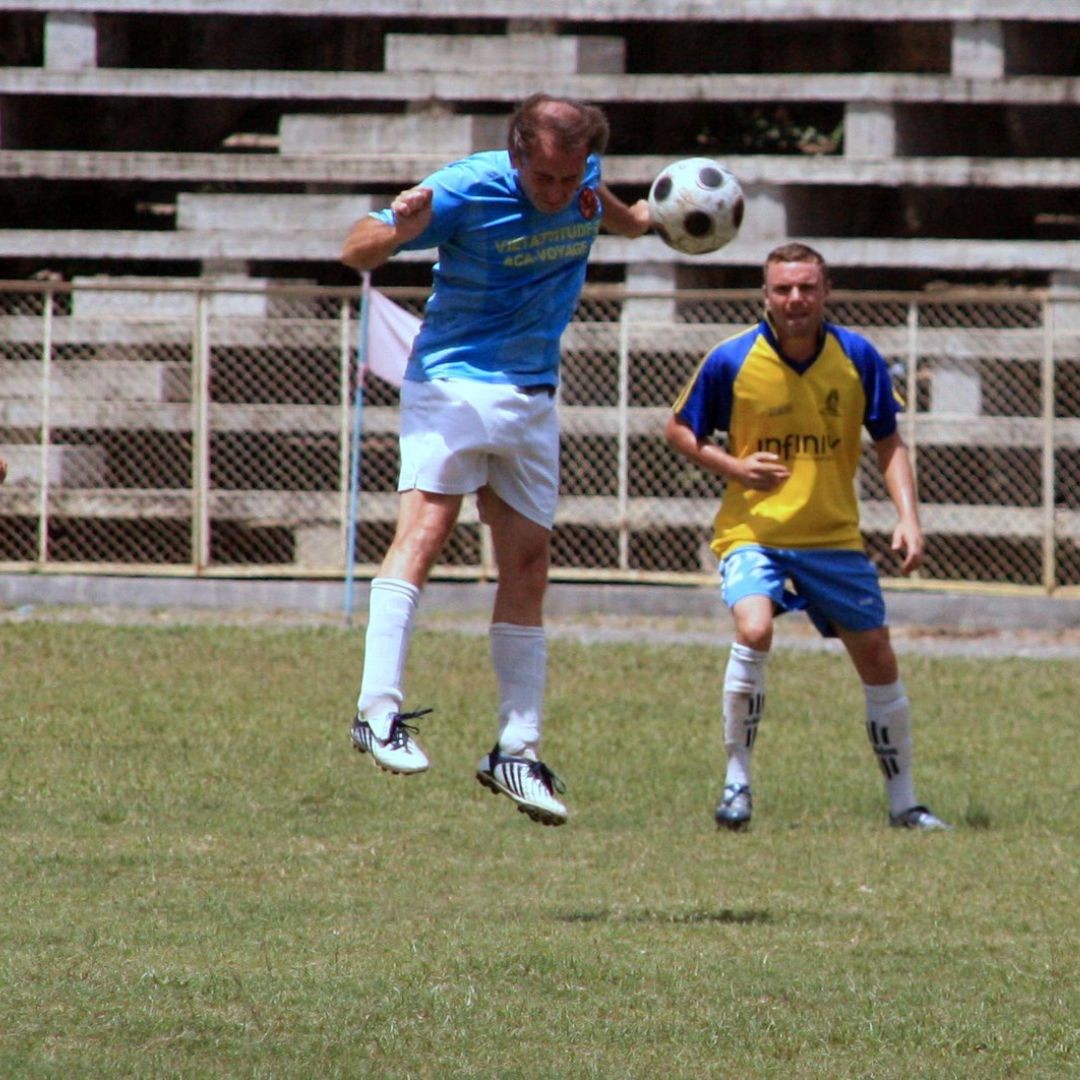 An excellent header. Photo by Hanoi Drink Team.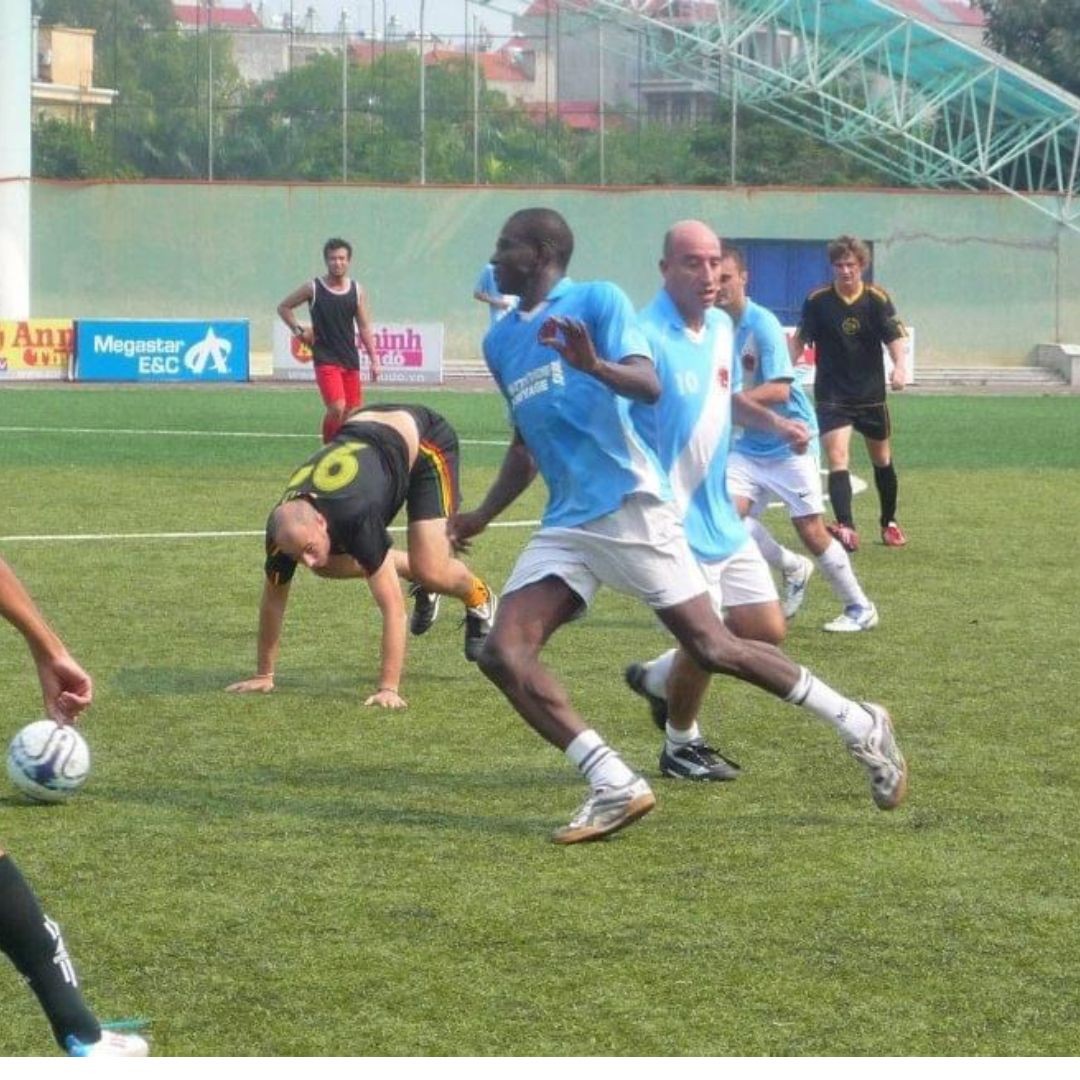 Strong legs and quick kicks. Photo by Hanoi Drink Team.
Although an intramural league, expat football can still be cutthroat, especially in Hanoi's close-knit foreign community.
"It's very competitive," says George. "The league has improved a lot over the last few years. The atmosphere is generally good with a good mix of culture and teams. However, there are still problems with certain teams attempted intimidation and biased referees."

Conor James Gavigan, the proud coach of the Hanoi Drink Team, also comments about the high level of competition between expat teams.
"There's a lot of longstanding rivalry between different teams that have been around longer than most of the players," says Conor. "The Saturday matches are the highlight or low point of the week for many players."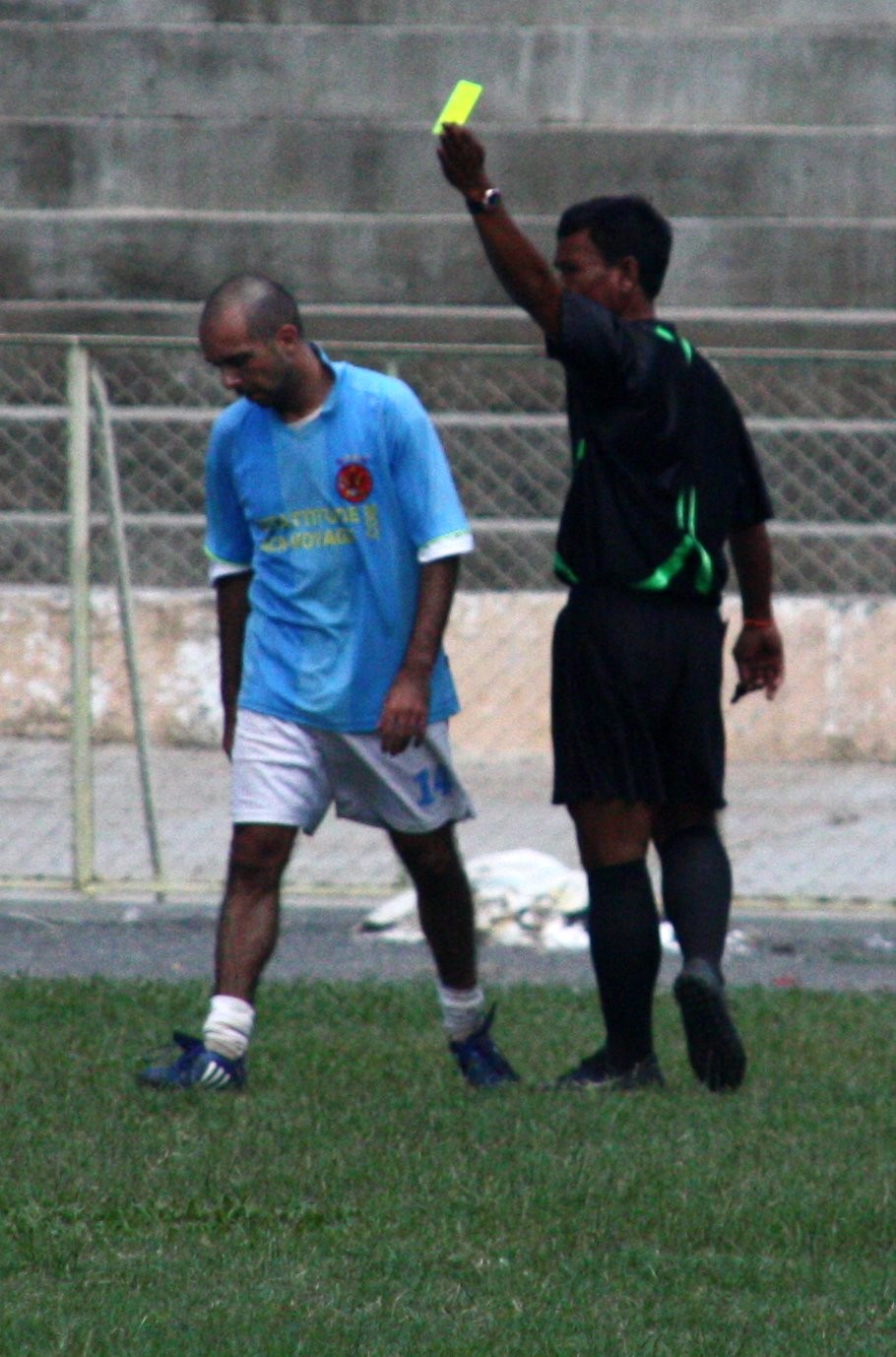 The dreaded yellow card. Photo by Hanoi Drink Team.
One of Hanoi's many handsome footballers. Photo by Hanoi Drink Team.
Wishing to see Vietnam qualify for the World Cup, the expatriated athletes offer some advice the national football team.
"There should be more investment in youth sports," says George. "I see little to no youth sports hardly being played. This impacts the level of athletes in Vietnam and will ultimately prevent Vietnam for qualifying in tournamnets, compared to developed countries with high investment in youth sports."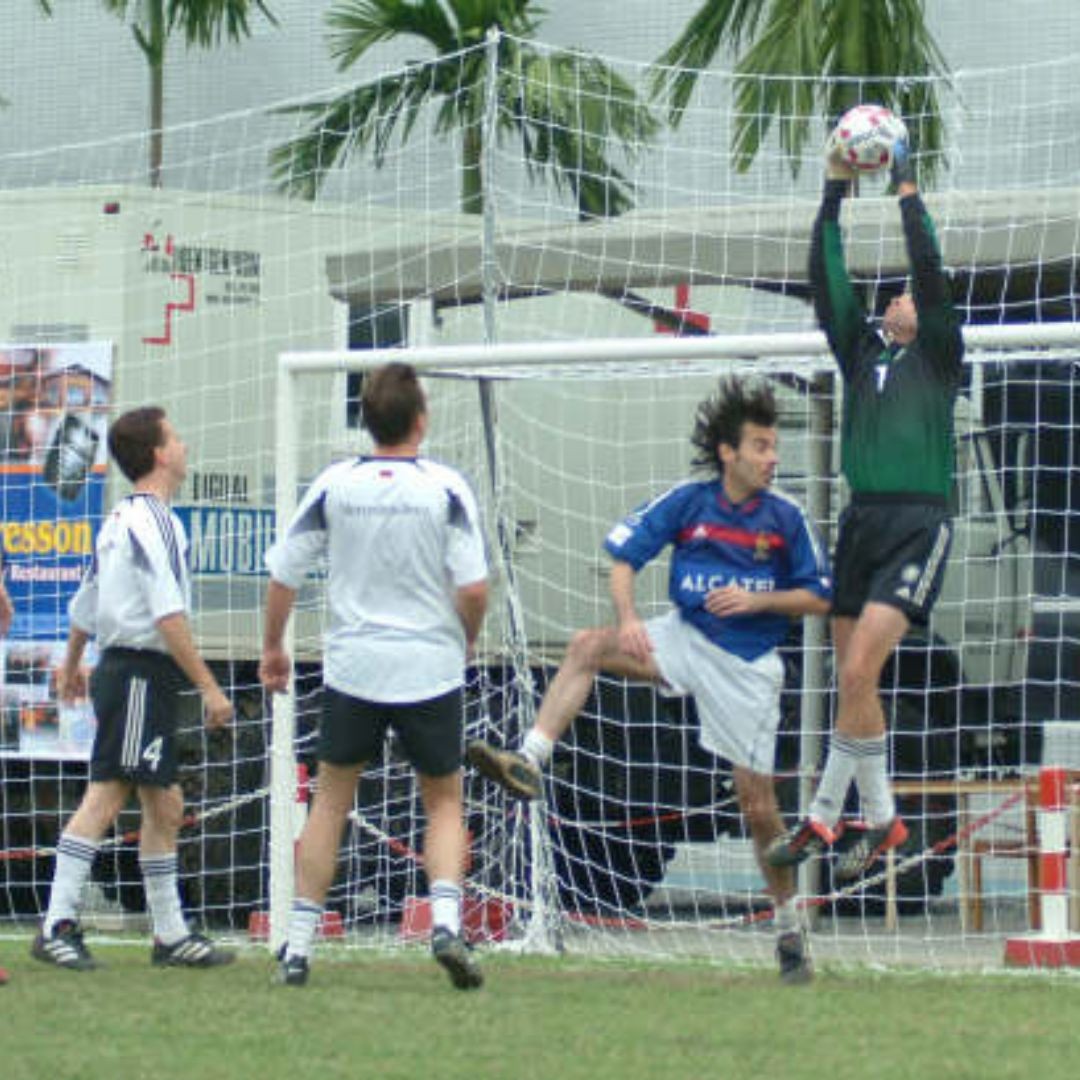 A last-minute save! Photo by Hanoi Drink Team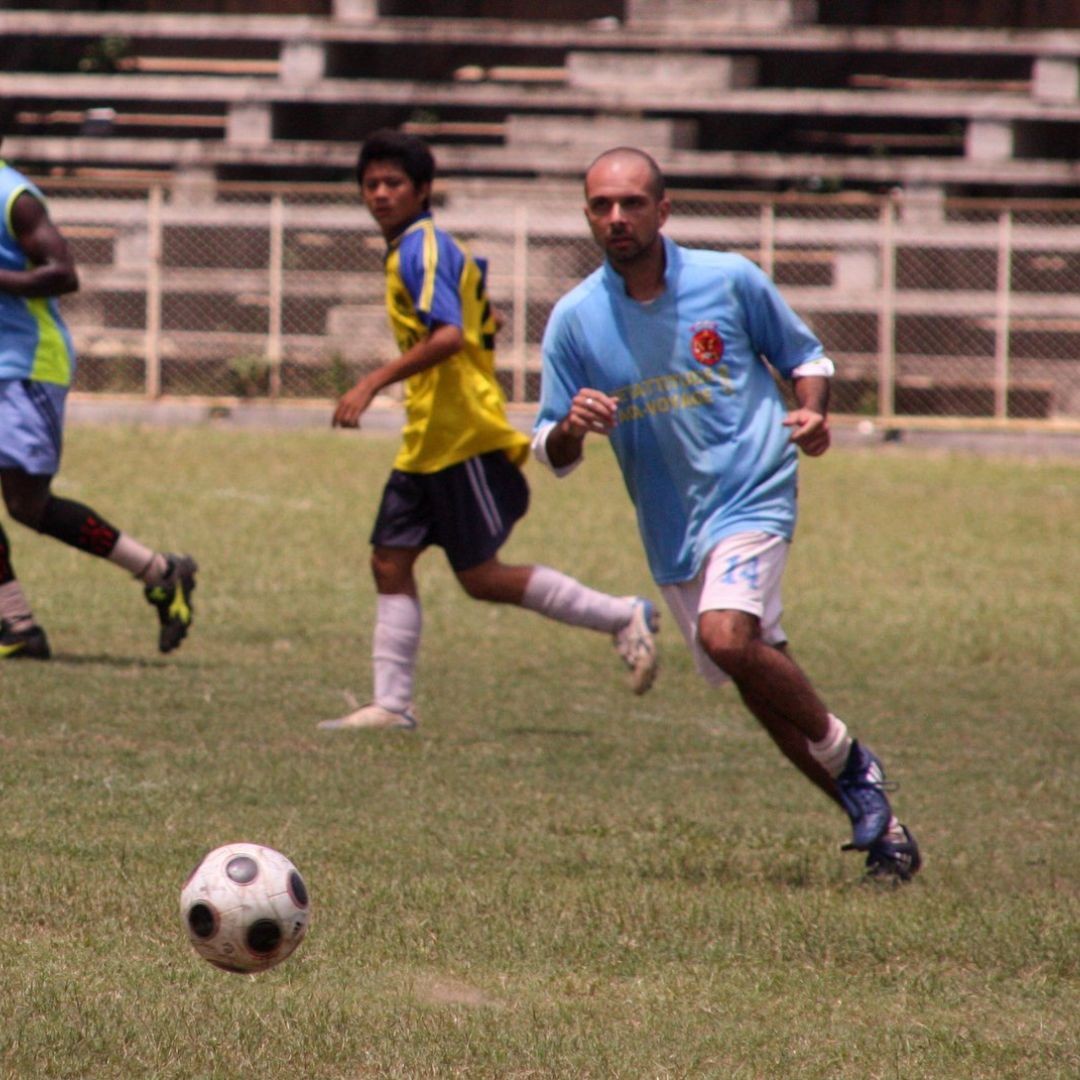 Keeping up the hustle. Photo by Hanoi Drink Team.
Conversely, Conor is optimistic about the future of Vietnamese football. Speaking as a coach, he believes that the continued enthusiasm and investments in the sport will pay off soon.
"They seem to be getting closer and progressing in terms of success within competitions like the South East Asia Games," explains Conor. "Vietnam as a whole is a football-mad country. Couple that with state-of-the-art training facilities, like the Promotion Fund of Vietnamese Football (PVF), they have a lot of potential to qualify in the next 5-10 years."
Capping off his interview with the Vietnam Times, Connor cheekily offers to play alongside Vietnamese legends like Le Cong Vinh and Nguyen Quang Hai.
"If they can wait until my contract finishes with Drink Team, I'd be willing to speak to them," he says with a laugh.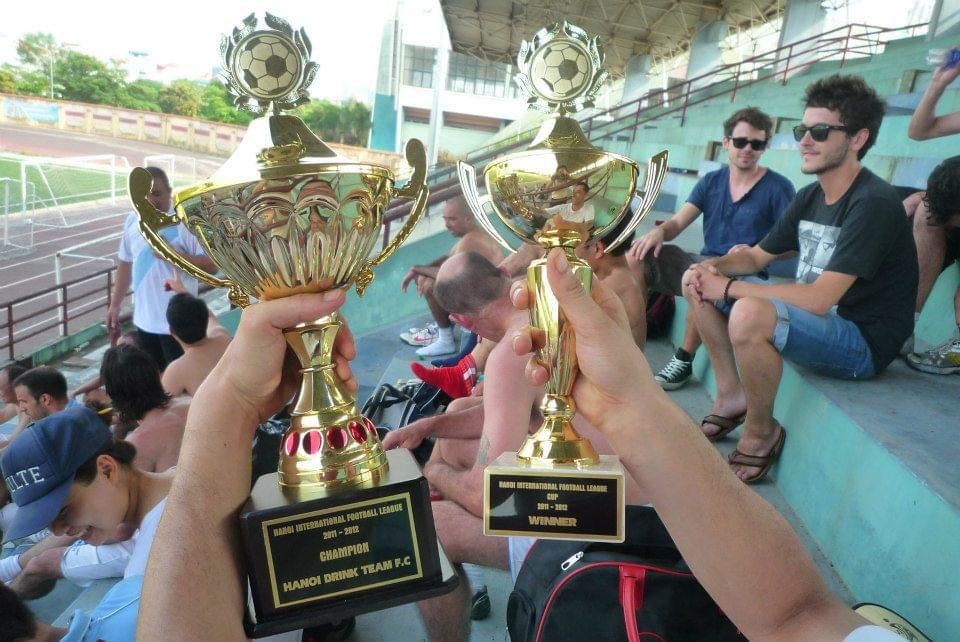 The much sought after trophies. Photo by Hanoi Drink Team.
[Photo Series]: Vietnam in Bloom

From serene lotuses to joyful apricot blossoms, well-manicured gardens to wild, colorful fields, Vietnam is a haven for flowers. Members of the VietnamTimes, alongside submissions ...
[Photo Series]: Rediscovering Vietnam

Since March 15th, Vietnam has reopened its borders for the first time in two years. As backpackers return to the hostels and domestic travelers resume ...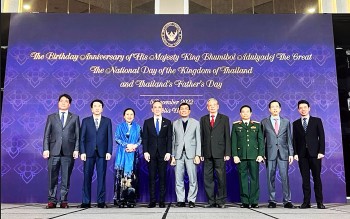 Friendship
The Royal Thai Embassy organises the reception on the occasion of celebration of the Birthday Anniversary of His Majesty King Bhumibol Adulyadej the Great, the National Day of the Kingdom of Thailand and Thailand's Father's Day on 2nd December 2022 in Hanoi.