Photographer Wins Dozens of International Prizes For Photos of Vietnam's Highlands
A young Vietnamese photographer has won over 40 national and international awards with impressive photos capturing daily life moments and portraits of people living in Vietnamese mountainous areas.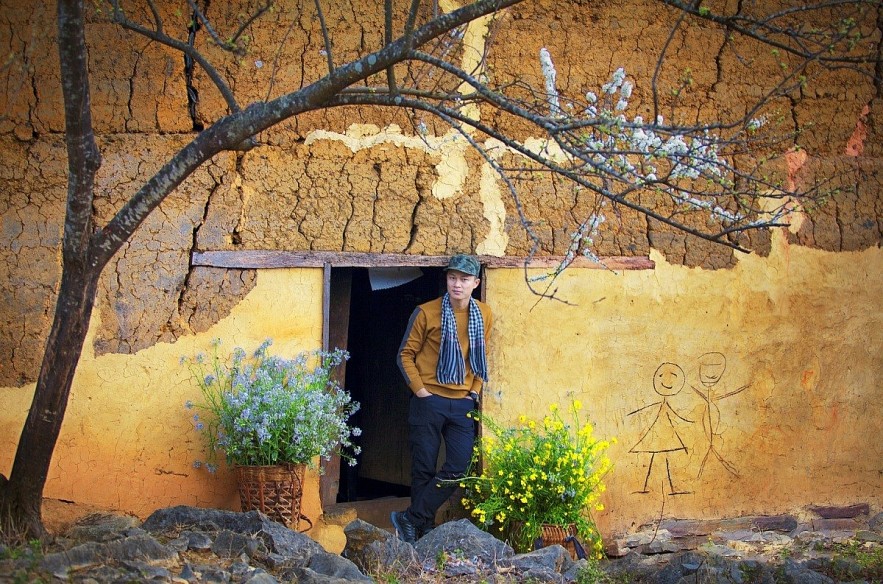 Photo courtesy of Huu Thong
Nguyen Huu Thong, 34 years old, started to take documentary photos in 2012 but not until 2015 did he become a professional photographer.
He loves capturing the rhythm of life in his hometown in Bac Giang and the northern mountainous areas in Vietnam as well as press photos and portraits with many new angles.
In his photography career, he has won over 40 national and international awards.
Thong took part in the first photography contest in his life and won the second prize that time at the 2015 National Youth Photography Festival for a photo named "Playing By The Wall Of Childhood" taken in Ha Giang.
In 2017, Thong became a member of the Bac Giang Literature and Art Association and Vietnam Association of Photographers.
The photo "Flea Market Breakfast" taken in Dong Van, northern mountainous province of Ha Giang won a special prize at the 2018 Annual Smithsonian Magazine Photo Contest.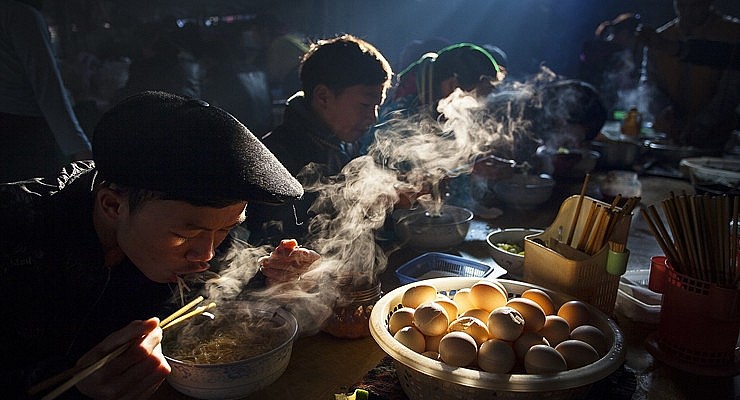 Flea Market Breakfast. Photo courtesy of Huu Thong
In 2021, the photo earned first prize in the "Food on the Table" category of the Pink Lady Food Photographer of the Year.
Most recently, he won the first prize at the Vincent Van Gogh Photo Awards 2021 and organized a solo exhibition showcasing 25 photos with the theme of human experience in May 2021 in the US.
Other outstanding awards he was honored to receive was the second prize of the National Youth Photography Festival 2015; silver medal at Art Photo Festival of 16 northern mountainous provinces in 2015, 2017, 2019; bronze medal at the National Art Photo 2020; silver and bronze medals and one consolidation prize at the International Art Photo Contest in Vietnam 2019 and 2021.
Ha Giang Province in the northern mountainous area of Vietnam is the place he has a lot of memories. This is also where he captured the most impressive moments in his photo collection.
He said "Since 2012, every time I travel to take photos in Ha Giang, it is a different feeling. I am fascinated by the scenery of four seasons, the people and the cultural life."
For those reasons, Ha Giang has become his second hometown.
The photo "Plowing Route On The Field" was taken in May 2012 in Xin Man District, Ha Giang Province. Every afternoon after work, he wandered alone to explore the village. The scene of a woman carrying her child while harrowing the fields left a deep impression on the young artist.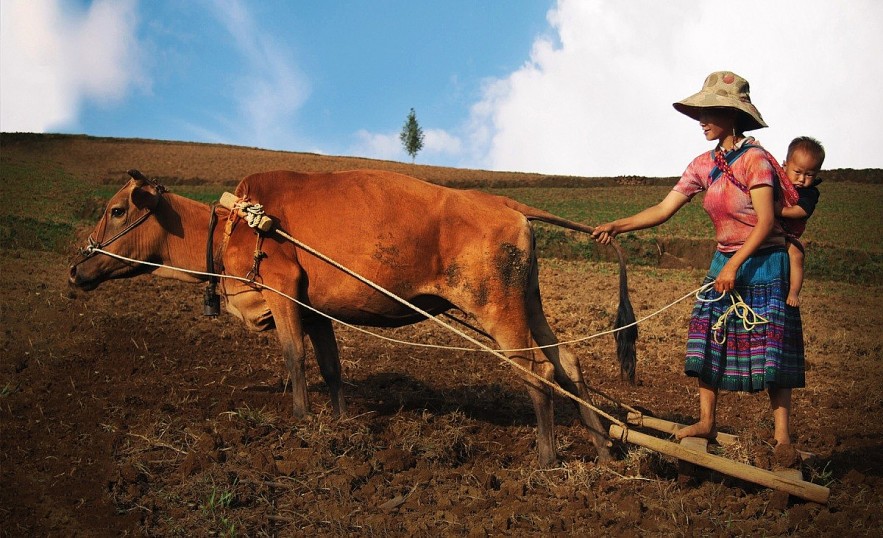 Plowing Route On The Field. Photo courtesy of Huu Thong
The photo "Early Market" taken in October 2015 captured the moment of a H'Mong ethnic group women leading cows to sell at Dong Van flea market in Ha Giang.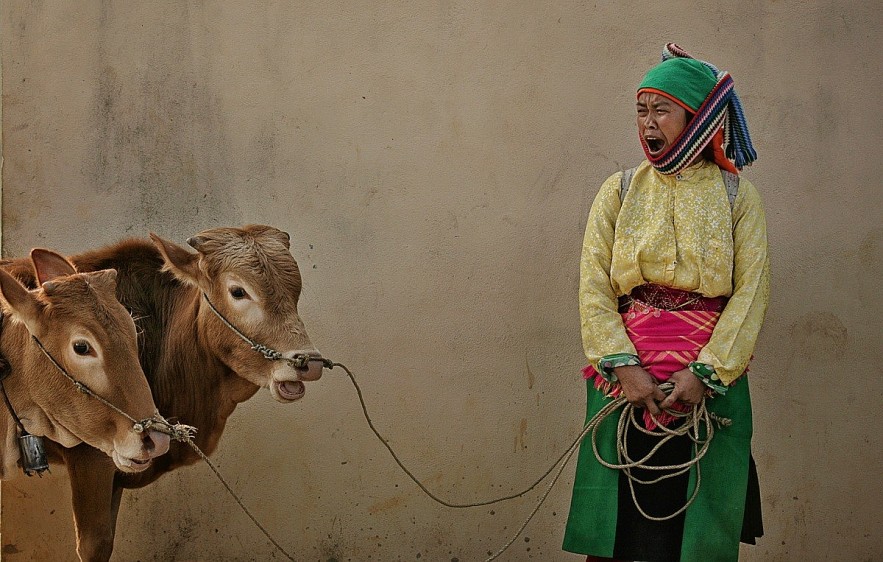 Early Market. Photo courtesy of Huu Thong
"I think she had to get up very early to walk from the village and arrive at the market in the early morning.
"When I arrived, I saw her standing at the gate of the market. I regret not timely taking the lovely moment when both the cow and its owner fell asleep," Thong told VnExpress.
Mountainous Woman. Photo courtesy of Huu Thong
He believes that photography is about chasing emotions so his passion for photography will have neither an ending nor peaking point "Anything beautiful creates a work," he said.
In 2015, while wandering on Ma Pi Leng Pass, he saw a H'Mong woman carrying bundles of trees on her back with her face down looking at the road while still walking forward with background of mountains behind.
It was an emotional moment that suddenly appeared in front of his eyes. He then named the photo "Mountainous Woman". The photo won the consolation prize in the tourism section of the 11th International Art Photo Contest in Vietnam in 2021.
Up to 90% of his photos are taken in the northern highlands. Most of the photography awards he won are also of mountainous topic. Among them is the photo "Harvesting Bamboo" taken in 2020 in Lung Pan, Bao Lac, Cao Bang Province. It was exhibited at the Vietnam Art Photo Contest 2020.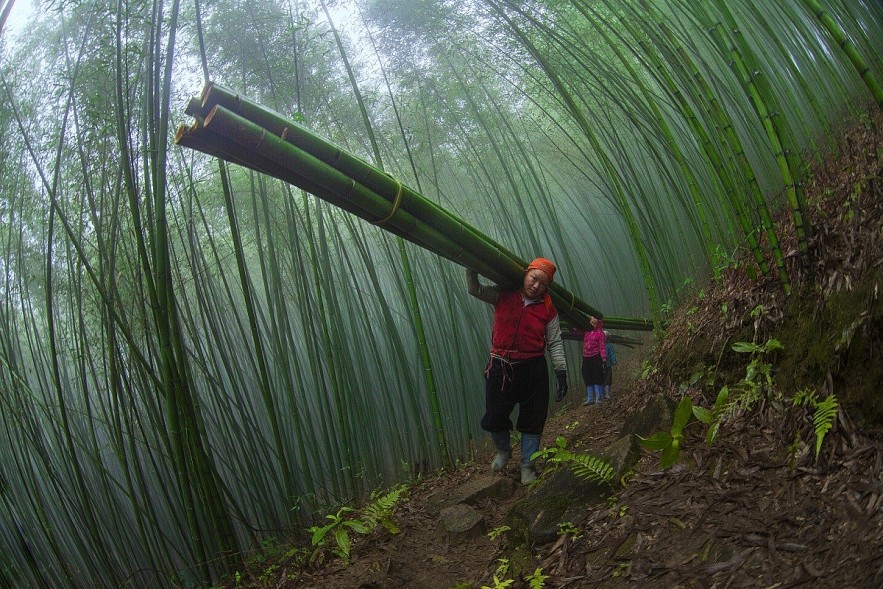 Harvesting Bamboo. Photo courtesy of Huu Thong
Thong's field trips last only two to three days and are often at the weekend. He takes only a few trips each year because he is really serious with what he takes. However, he said the success of a trip also depends on external factors.
In a snow photography trip at Y Ty, Lao Cai Province in early 2021, he and his friends were disappointed because they only saw ice on the mount.
Two days later when the weather was still the same, they almost wanted to give up.
But the photographers decided to wait patiently. The next morning the snowflakes began to fall. The picture taken in this moment is named "White Snow On The Way Back".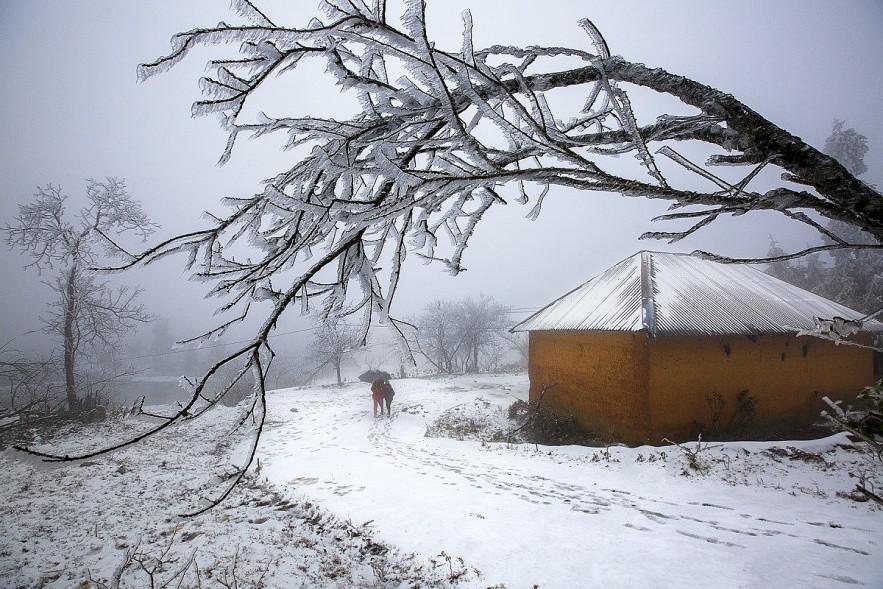 White Snow On The Way Back. Photo courtesy of Huu Thong
The photo "Up To The Field" was taken in Quan Ba, Ha Giang when he took his daughter to enjoy the mountainous spring weather in 2021. He wanted to show his daughter the first glimpse of a hard life of the people there. It is a scene of a family working at noon. A two-month-old baby lying in a towel tied to four tree branches on the ground. The family's meal is a pot of rice left cold with some pickles.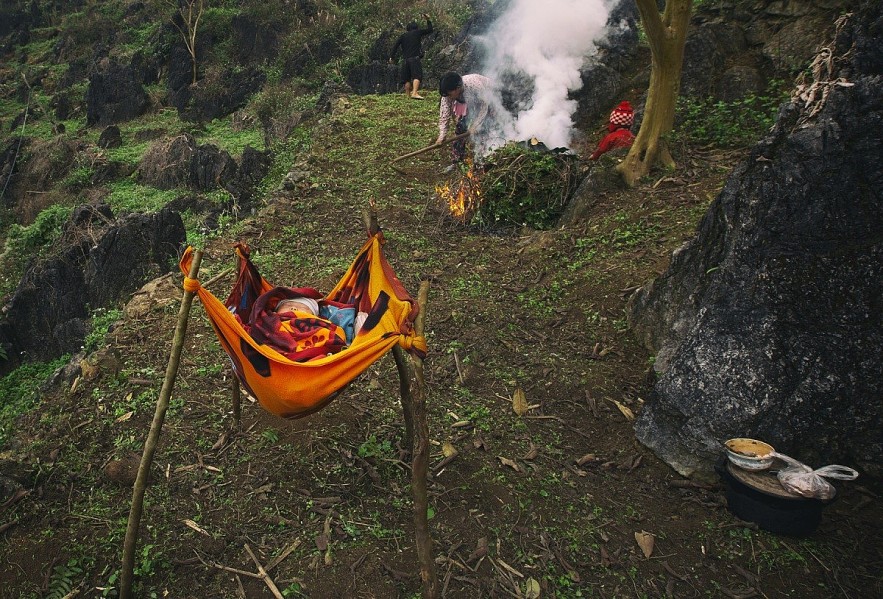 Up To The Field. Photo courtesy of Huu Thong
People in Dong Van stone plateau lack water from October to March. Each family has one to two people in charge of collecting water, most of whom are women and children. Every day they spend two to four hours collecting water. This greatly affects children's class time. This is also the background of the photo "Season of Thirsty Stones" that Thong took in early 2021.
Season of Thirsty Stones. Photo courtesy of Huu Thong
The photo "Delicious Dish On The Market Day" was taken in October 2016 at Can Cau market, Si Ma Cai, Lao Cai.
Every time he visits the highlands, he spends time going to the market because it is not simply a place for trading, but also a place for cultural exchange between ethnic communities.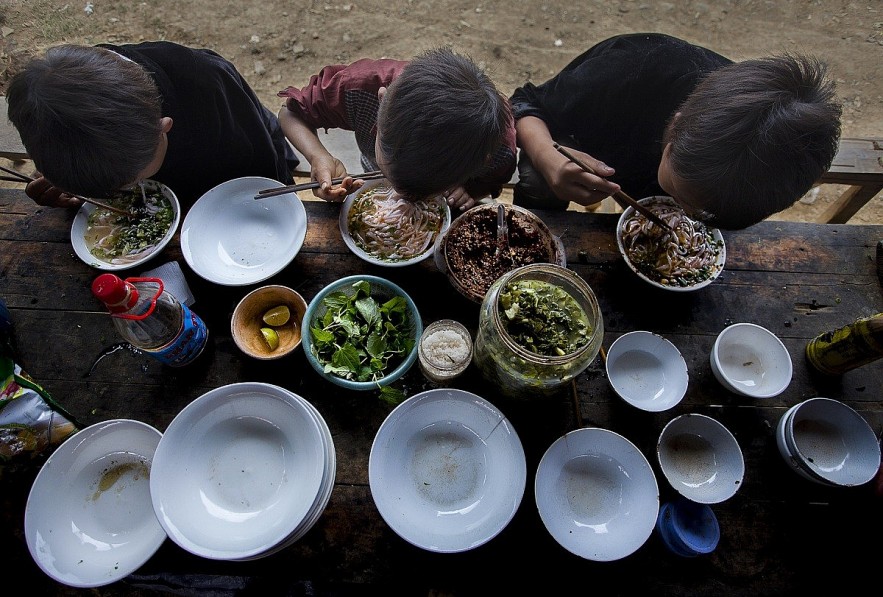 Delicious Dish On The Market Day. Photo courtesy of Huu Thong
At the Can Cau market, Thong captured a pho (Vietnamese traditional noodles) stall offering a delicious bowl of black chicken noodle soup in a chilly morning.
The noodles made from upland rice have pink and purple color and are served with chili mixed with chicken fat, pickles and herbs.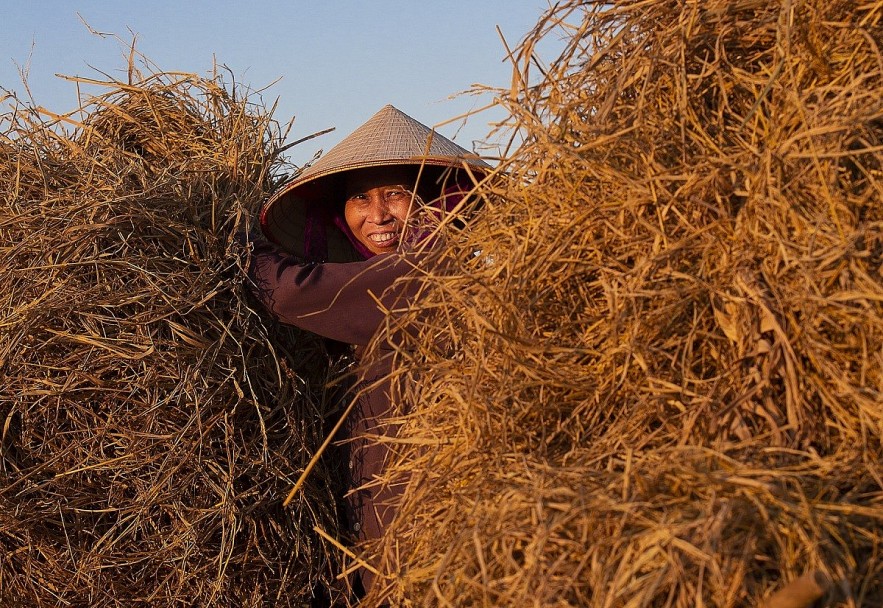 Season End. Photo courtesy of Huu Thong
Thong is also passionate about photographing his hometown Bac Giang.
This photo "Season End " captures a smile of a woman harvesting straw on a sunny autumn afternoon in 2020 in Tan Yen.
"To have a beautiful and soulful photo, you need passion, experience. You also need to observe with your eyes, feel with your heart and record with a camera," he said.
He said his love for photography is without borders. Thanks to photography, he has the opportunity to exchange culture and knowledge with colleagues from other countries.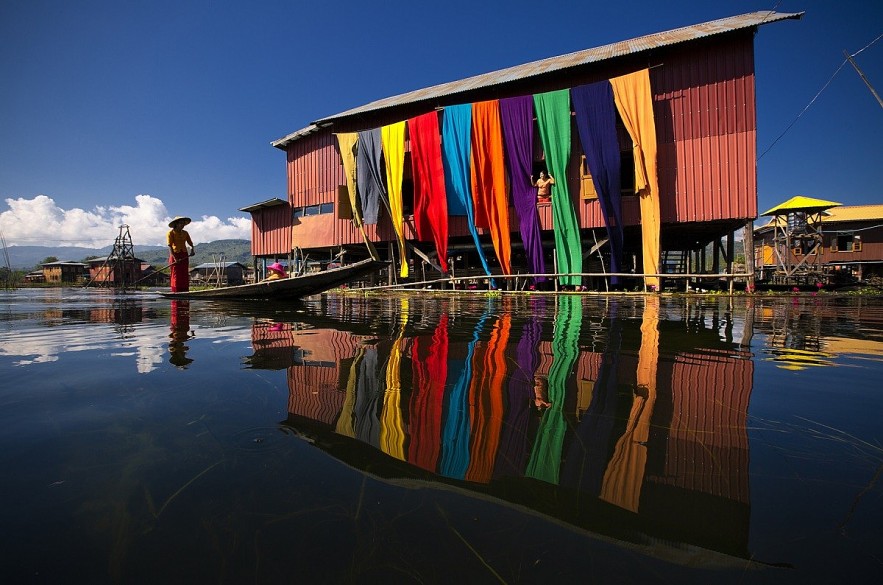 Colors of Inle Lake. Photo courtesy of Huu Thong
The photo "Colors of Inle Lake" taken in Myanmar in October 2019 has won a bronze medal in the tourism category of the 11th International Art Photo Contest in Vietnam. Thanks to the photography exchange on social networks, Thong came to know a Myanmar friend who later guided him to visit and take photos everywhere in Myanmar, including Inle Lake in Shan State.
"I took photos of fishermen rowing with one leg and a weaving area on the lake. The large colorful cloths reflected on the lake surface are impressive. They look like 3D cubes appearing in the picture," Thong said.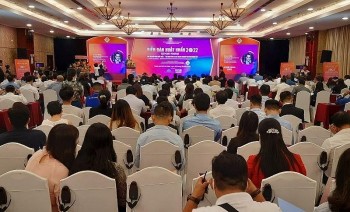 Focus
Vietnam News Today (Dec. 9): Vietnam - Singapore innovation centre helps firms transform production; HCM City among most searched destinations by travelers; Vietnamese digital technology industry's revenue estimated at 148 billion USD in 2022; Two Vietnamese films up for consideration at Oscars.