10 Photos Depicting Vietnamese Culture Win Praise on Instagram
Several photos by Vietnamese photographer Tran Tuan Viet have been posted by Earthpix, Instagram's largest travel account with over 20 million followers.
A collection of 10 photos depicting Vietnamese culture taken by local photographer Tran Tuan Viet have been posted by travel account Earthpix, reported VOV.
Earthpix is an Instagram account that curates inspiring, stunning and often comical travel-related photographs from users who tag the account in their uploads or who have given them permission to use their content, as well as uploading some of their own original material. Featured locations come from all around the world.
The account has uploaded more than 7,800 posts since it first launched, and currently has just about 20.4 million followers.
"Have you visited Vietnam? Or is it on your bucket list? Unfortunately Vietnam is not open for tourists yet. Hopefully they will open soon," says the post by Earthpix.
The photos snapped by Tuan Viet on his tours around Vietnamese cities and provinces include shots from Hanoi, Hue, Dong Thap, An Giang, and Bac Lieu, all of which have received plenty of praise from the wider international community. Some said they want to visit Vietnam while others recalled their times in the Southeast Asia country.
Tran Tuan Viet, 38, is an avid photographer who travels around the country taking pictures of landscapes and cultural features. Many of his shots have been featured in the U.S.'s NatGeo magazine.
Viet is notable for winning a number of prizes, such as the 15th Smithsonian magazine annual photo contest in 2018, along with the world's best photos of #Fun2020 of Agora Images last year.
Here're all the photos: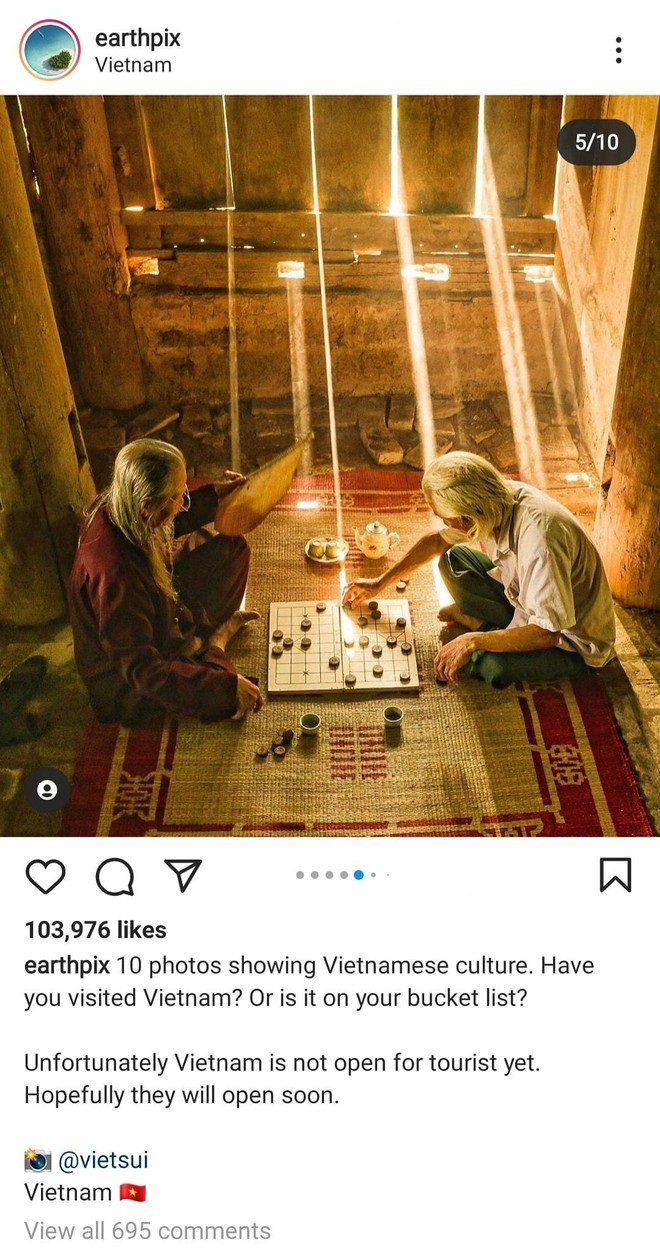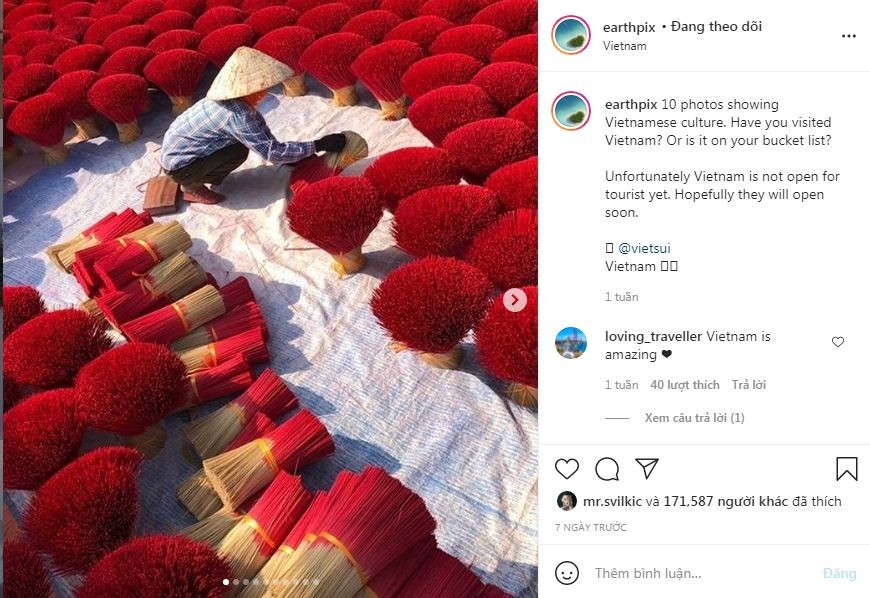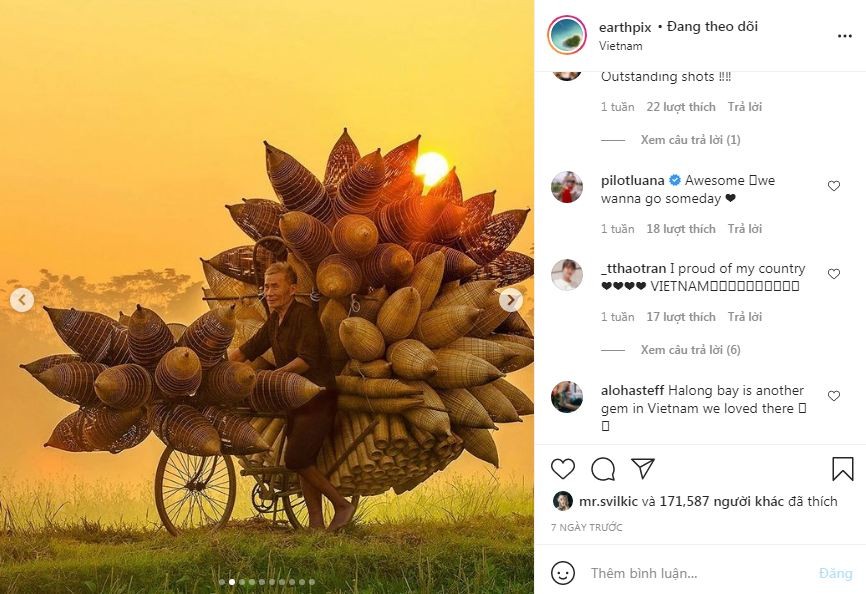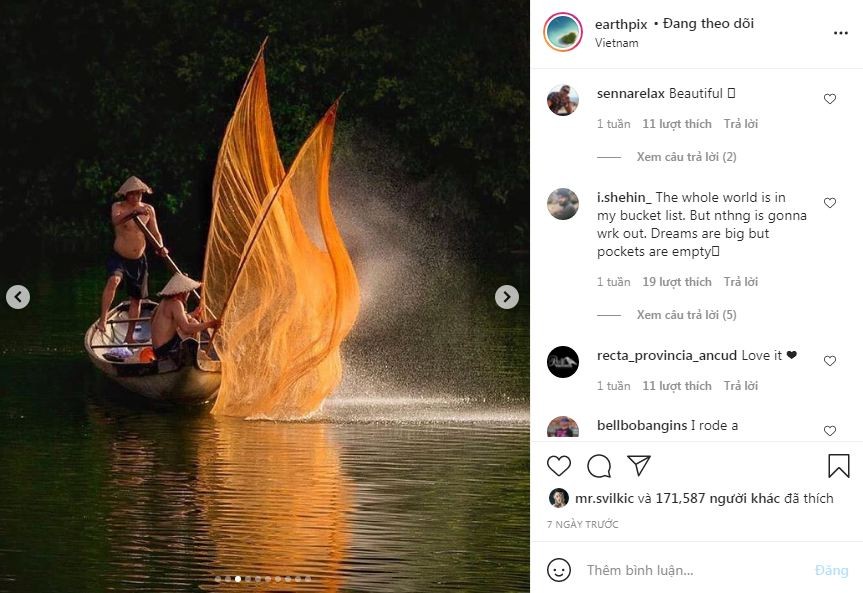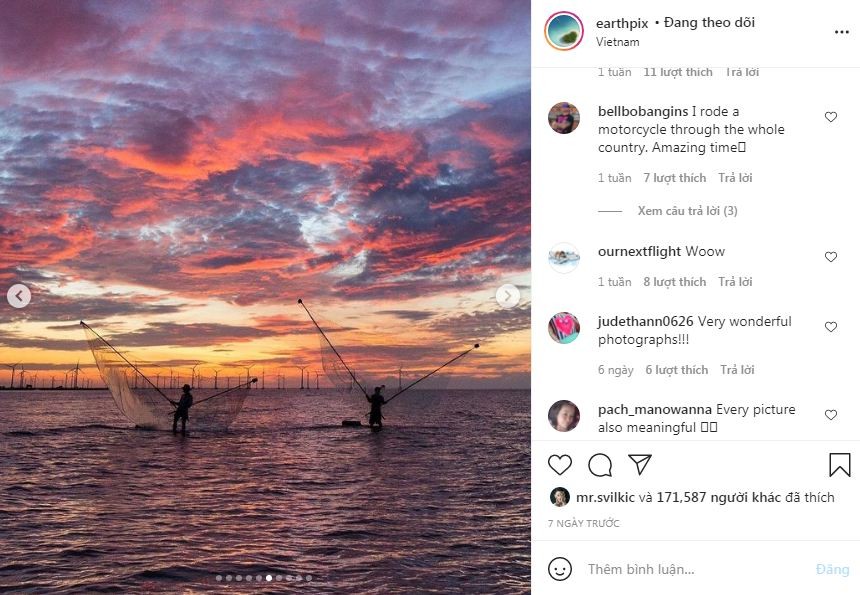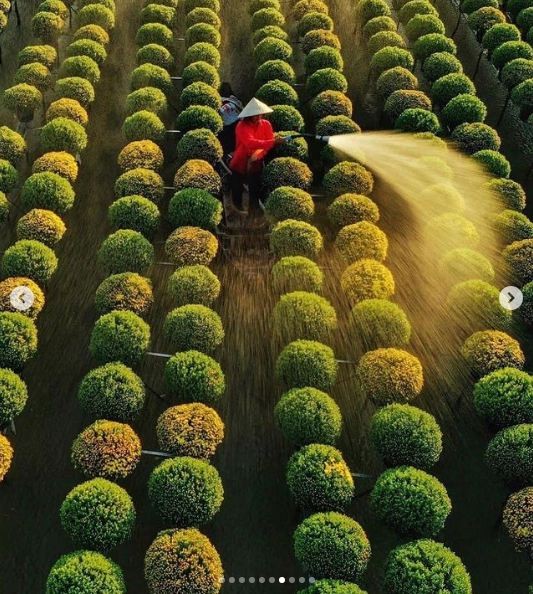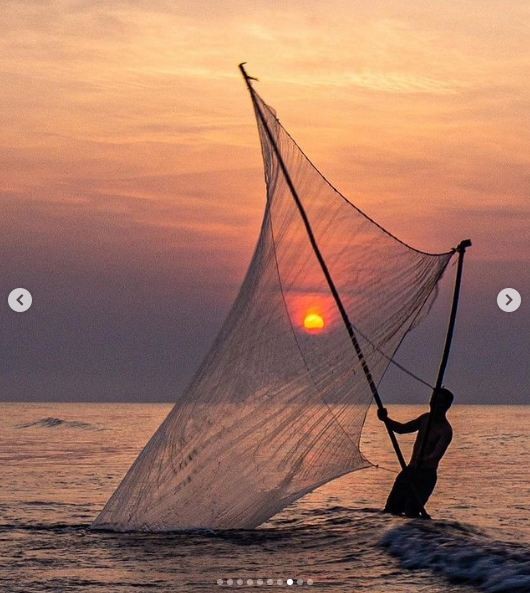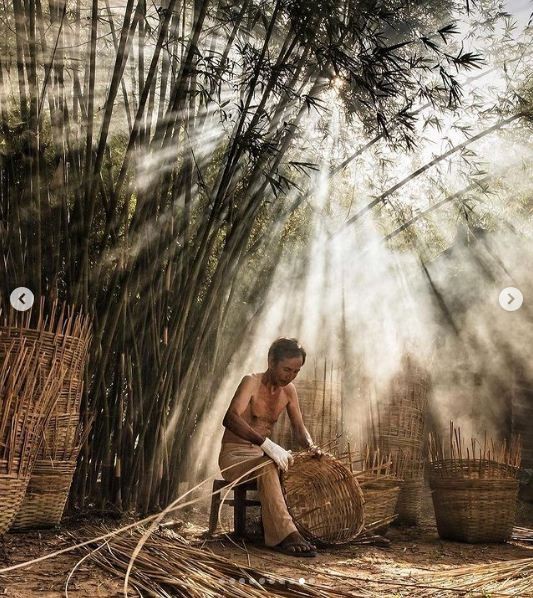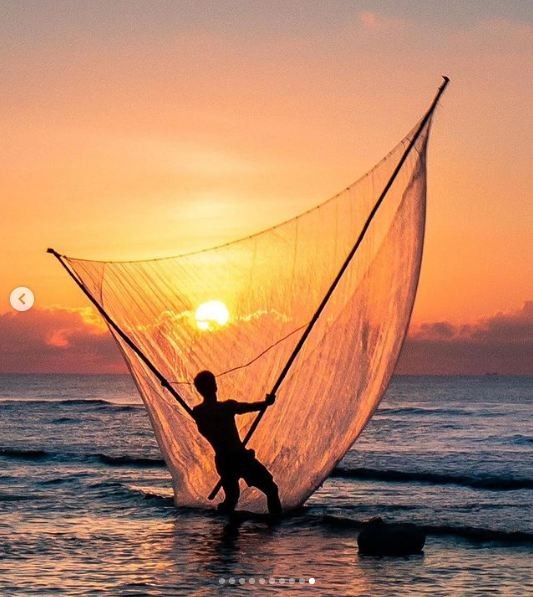 Vietnam's tourism sector has made strides in more than the last 10 years to turn the country into one of the world's famous destinations for resort tourism, with various prestigious international awards, according to VNA.
Recently, three famous cities of Hanoi, Ho Chi Minh City and Phu Quoc made themselves onto the list of the world's 100 greatest places to explore on Earth in 2021 as voted by US-based Time Magazine.
Despite the complications of the pandemic, the Golden Bridge in the central city of Da Nang came first in a list of fresh wonders of the world compiled by the UK's daily newspaper Daily Mail.
Vietnam's tourism sector has been hardest-hit by Covid-19 as the number of foreign tourists in the first six months of 2021 saw a year-on-year plunge of 97.6% with only 88,200. Tourism revenues only reached VND 4.5 trillion (USD 197.64 million), down 51.8%.
If Vietnam succeeds in piloting the 'Covid-19 vaccine passport' policy, the sector can bounce back, welcoming back both domestic and foreign visitors, said tourism experts.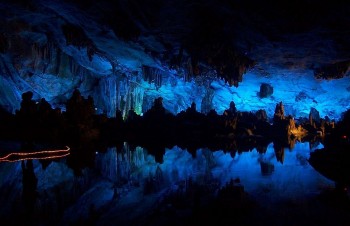 Travel
Caves are the creation of nature, charming any tourists with their mysterious and an air of danger, waiting for humans to explore the deepest secrets inside them. Take a look at these magnificent and beautiful caves around the world that you must visit once in your lifetime.
Viet's Home
According to the AFC official statement, Vietnam striker Nguyen Tien Linh won the AFC International Player of the Week after receiving the most votes out of the remaining nine players.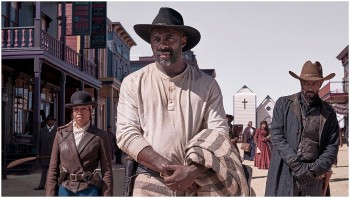 Handbook
November is coming close, and the cold outside makes us want to curl up inside our warm blanket and bing watch our favorite movies or shows. Here is the list of what is coming on Netflix in November, and some of the most expected Netflix originals for you to enjoy.