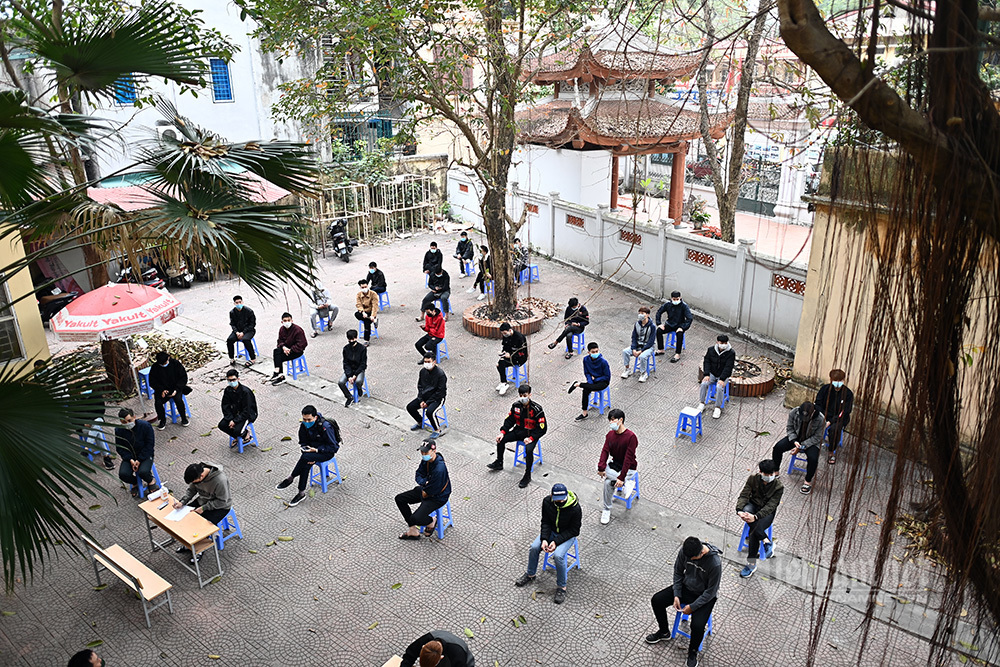 Photo: Vietnamnet
As many as 3,500 Hanoi young citizens will join military service while more than 1,000 others will serve in the people's police force in 2021, according to Vietnamnet.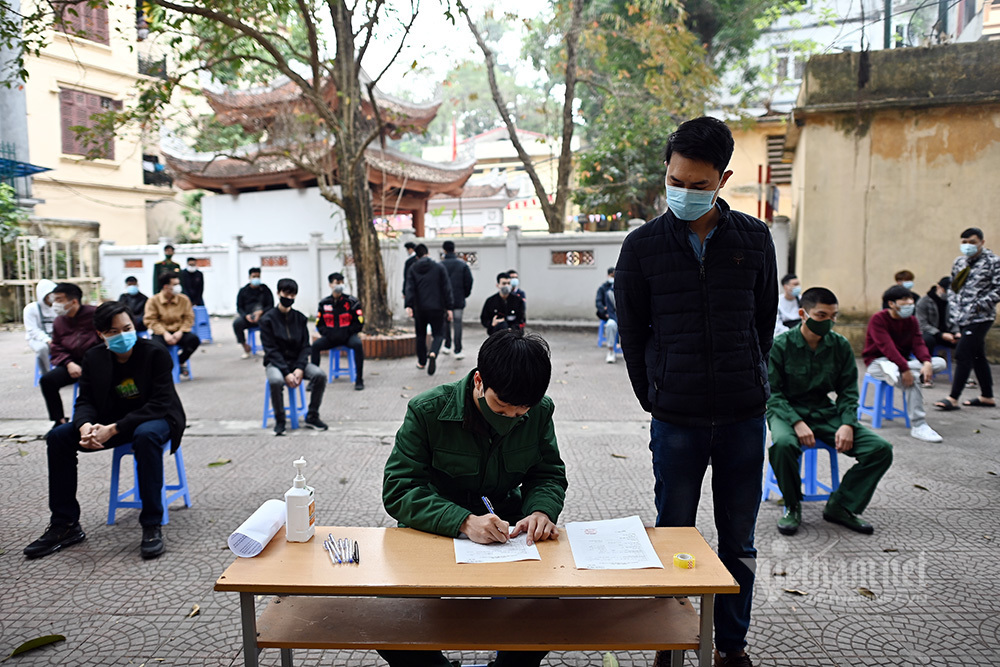 Photo: Vietnamnet
The military recruitment day will be held on February 27.
Over the past few days, the districts and towns have had preparation so that the event can take place in a solemn and safe manner in accordance with Covid-19 preventive regulations.
The city carried out Covid-19 testing for thousands of enlistees on February 23.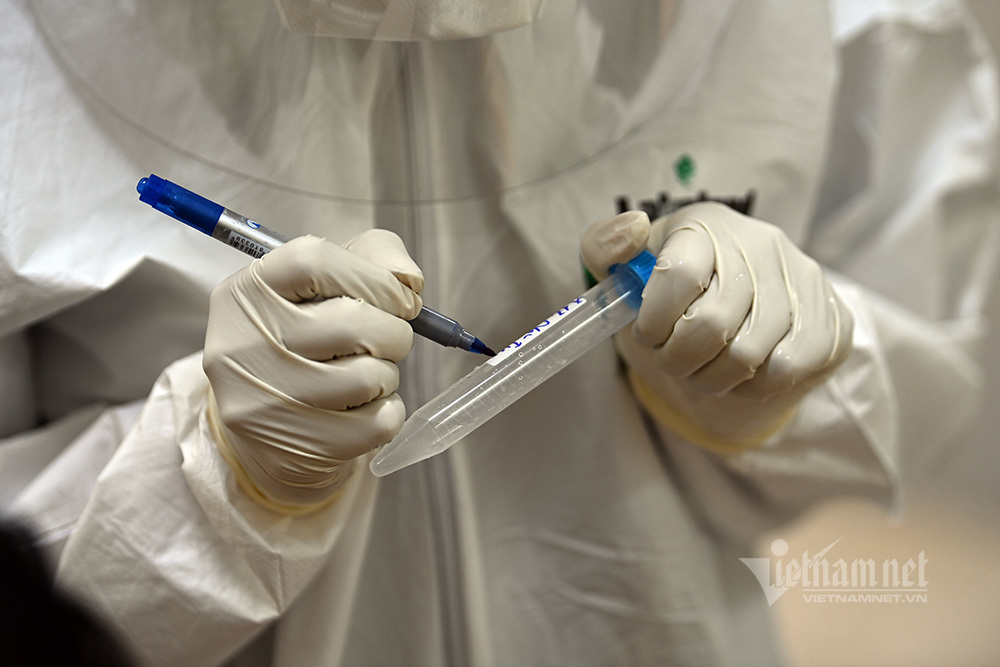 Photo: Vietnamnet
The samples were sent to Hanoi Center for Disease Control and the results will be announced on February 25.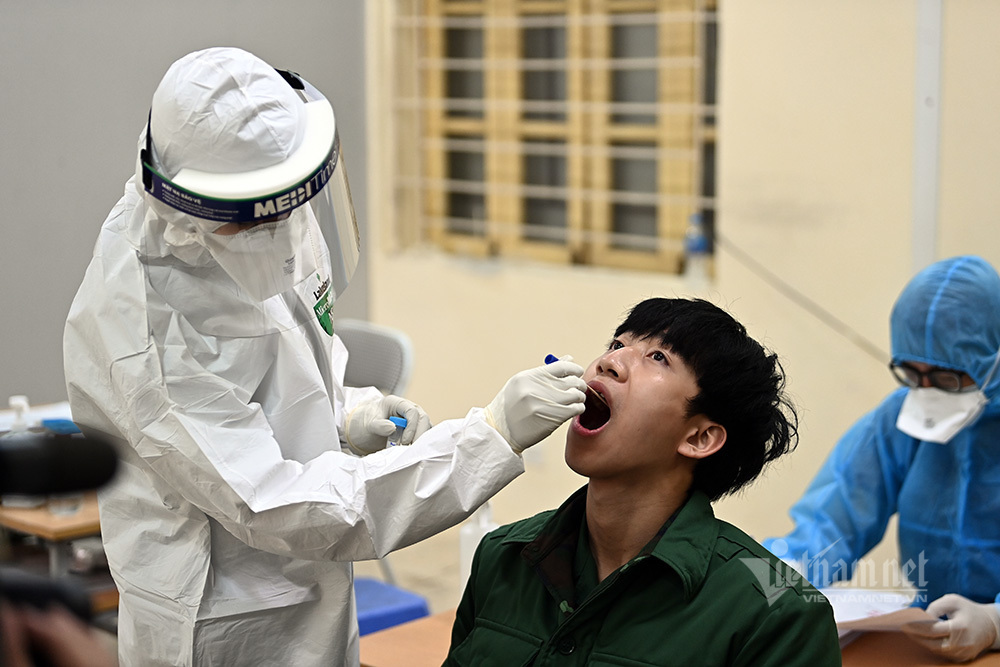 Photo: Vietnamnet
In Ba Dinh district, 75 youngsters including 61 people serving in the military and 14 in the people's police force had their samples for Covid-19 testing.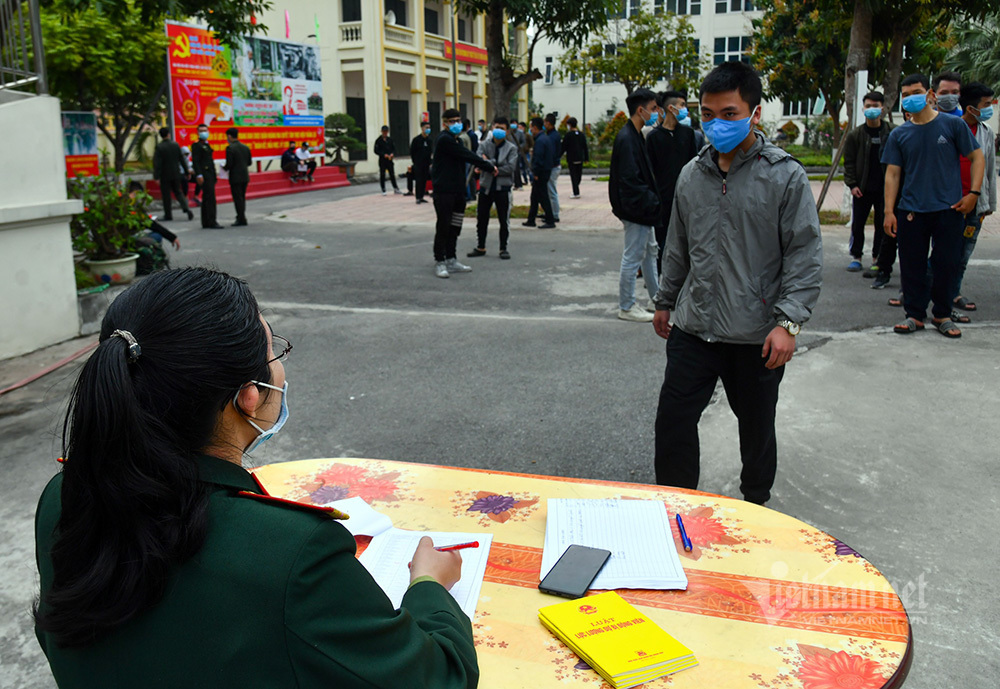 Photo: Vietnamnet
Recruits at Hoang Mai district were also tested for Covid-19.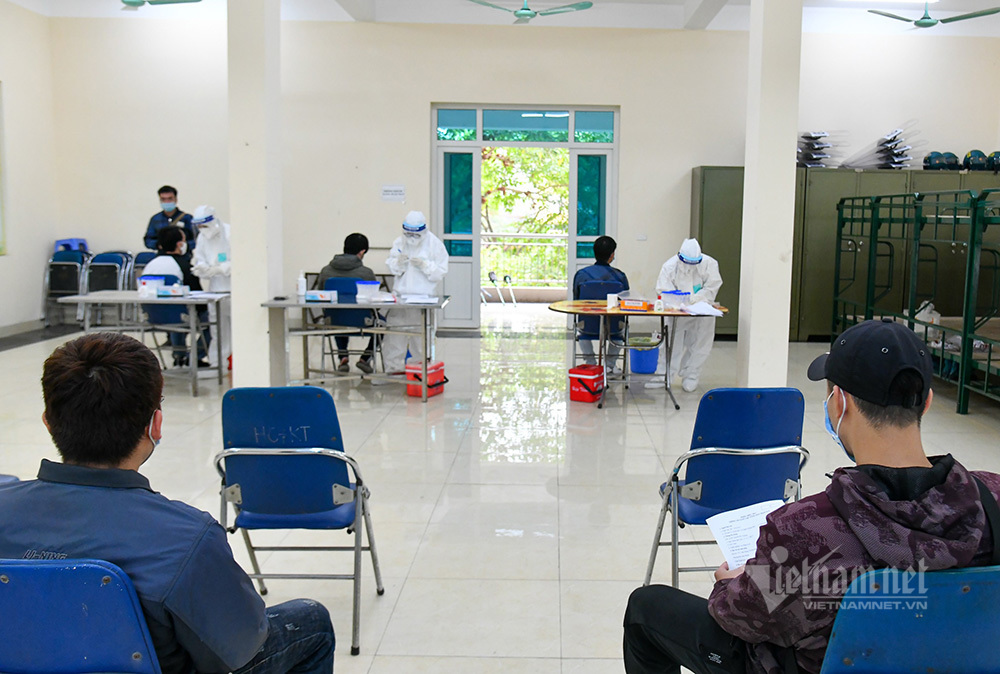 Photo: Vietnamnet
People were required to maintain a safe distance from each other to avoid the Covid-19 spread.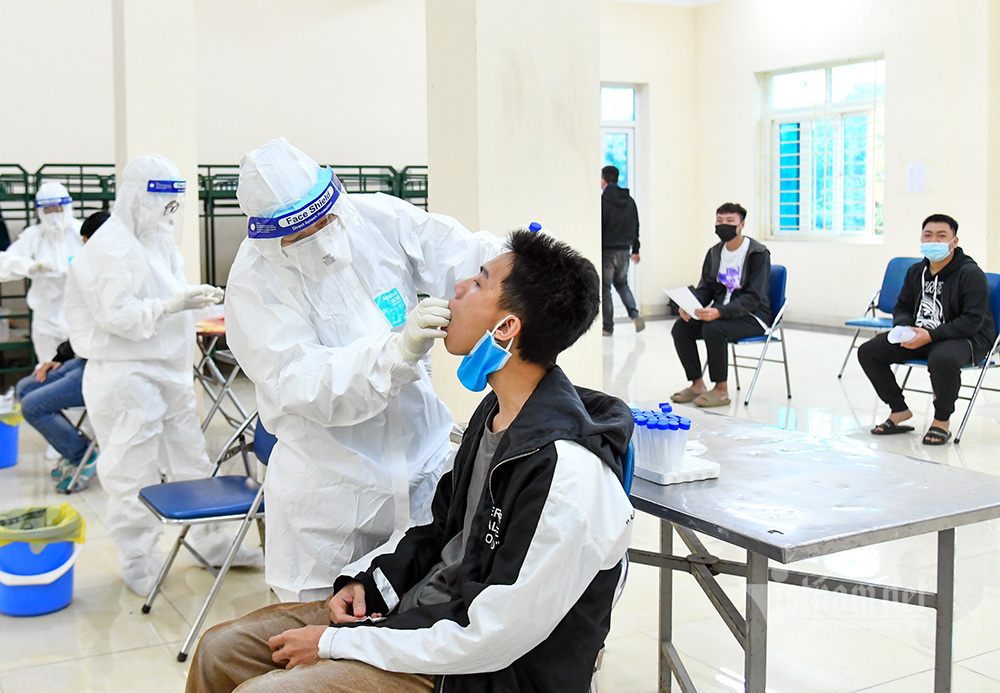 Photo: Vietnamnet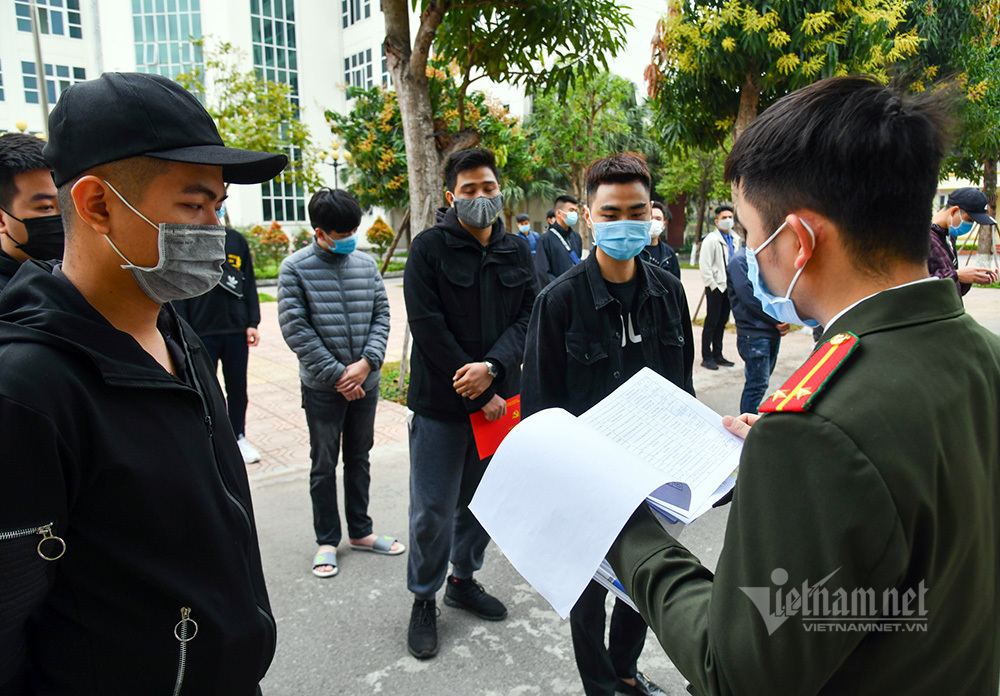 Photo: Vietnamnet
Citizens enlisting for the people's police duty in Hoang Mai district.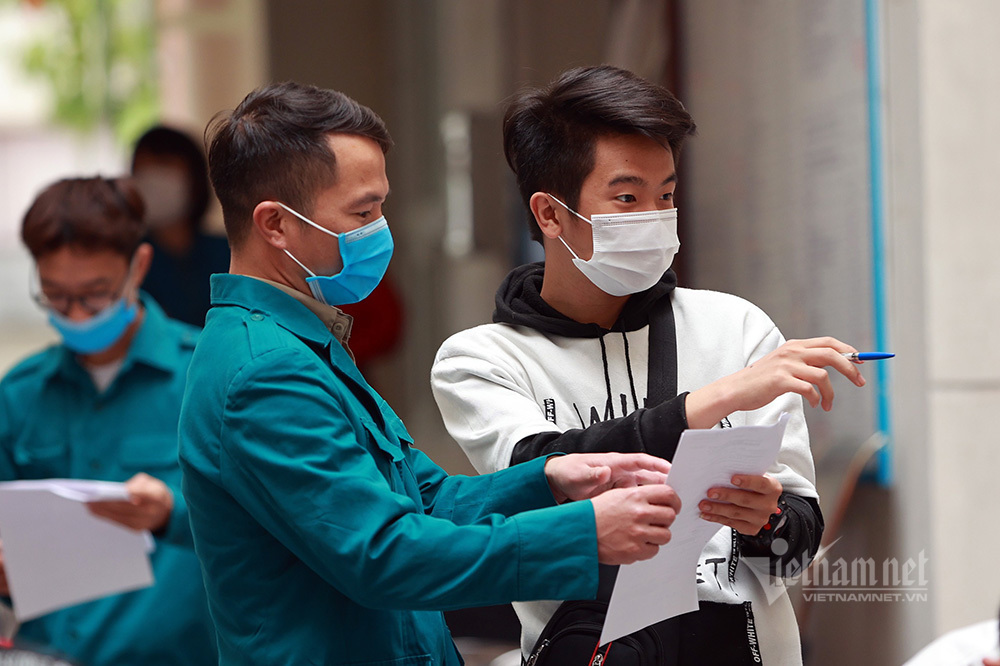 Photo: Vietnamnet
Long Bien district drafted 82 young citizens.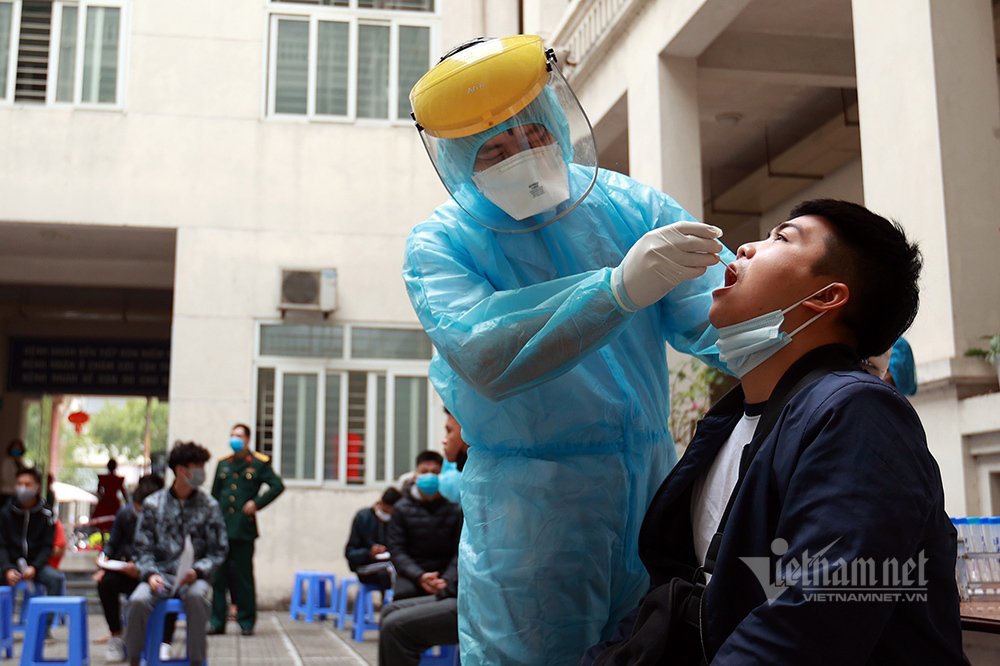 Photo: Vietnamnet
Lieutenant Colonel Ta Van Hai - Deputy Commander of the Military of Long Bien District said that the drafted young people have good moral qualities.
Photo: Vietnamnet
A medic takes a sample of a recruit in the Hai Ba Trung district.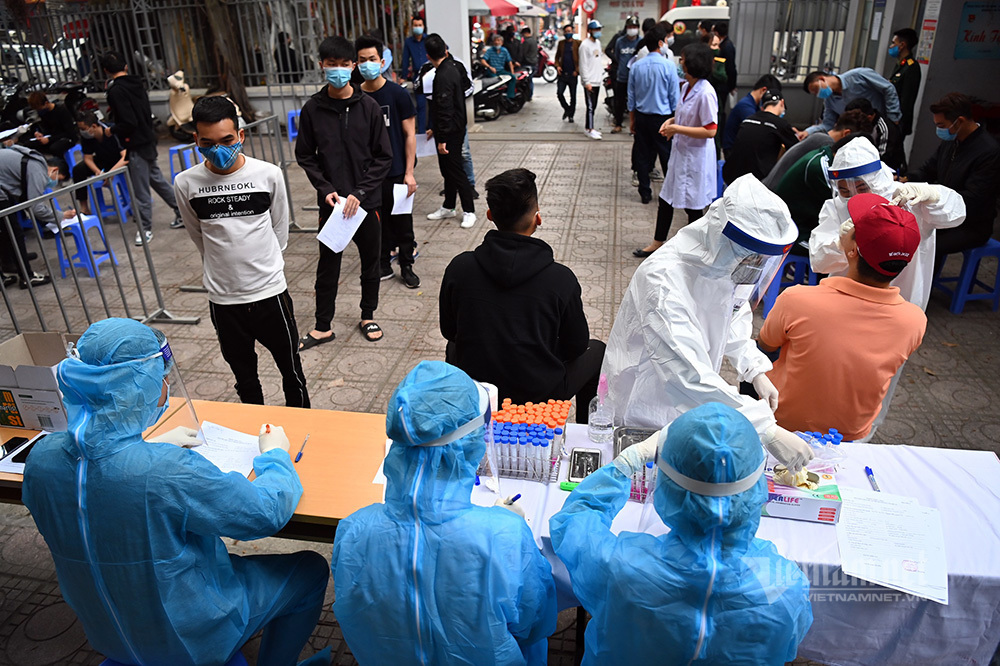 Photo: Vietnamnet
Military service is compulsory in Vietnam. The country's constitution stipulates that defending the fatherland is the citizens' sacred duty and noble right. Citizens are duty-bound to perform their military service and participate in building the all-people national defense, said HanoiTimes.
Under the Military Obligation Law, all male citizens from all rural areas, city districts, organs, state enterprises, and vocational schools from elementary to college level, regardless of the positions they hold, if they meet the introduction criteria of the annual state plan, must serve in the armed forces for a limited time in accordance with the draft law.
The enlistment period is three years for ordinary enlistees, four years for technical specialists, and two years for certain ethnic minorities. Women may register if they are members of the Ho Chi Minh Youth League.
Malie Nguyen