"Phuket sandbox" plan becomes hope for Thailand to save tourism
Thailand will soon welcome international tourists who are vaccinated to the famous resort island of Phuket without having to go through 14-day quarantine, in hope to boost up tourism in the country.
Since Thailand's pandemic restrictions on travel were imposed in early 2020, tourism has fallen off a cliff, and nowhere has it been felt more than the resort island off the country's southern coast, where nearly 95% of the economy is related to the industry.
So, despite spiking coronavirus numbers elsewhere in the country, the government is forging ahead with a program known as the "Phuket sandbox" to reopen the island to fully vaccinated visitors. It hopes it will revive tourism — a sector that accounted for 20% of the country's economy before the pandemic.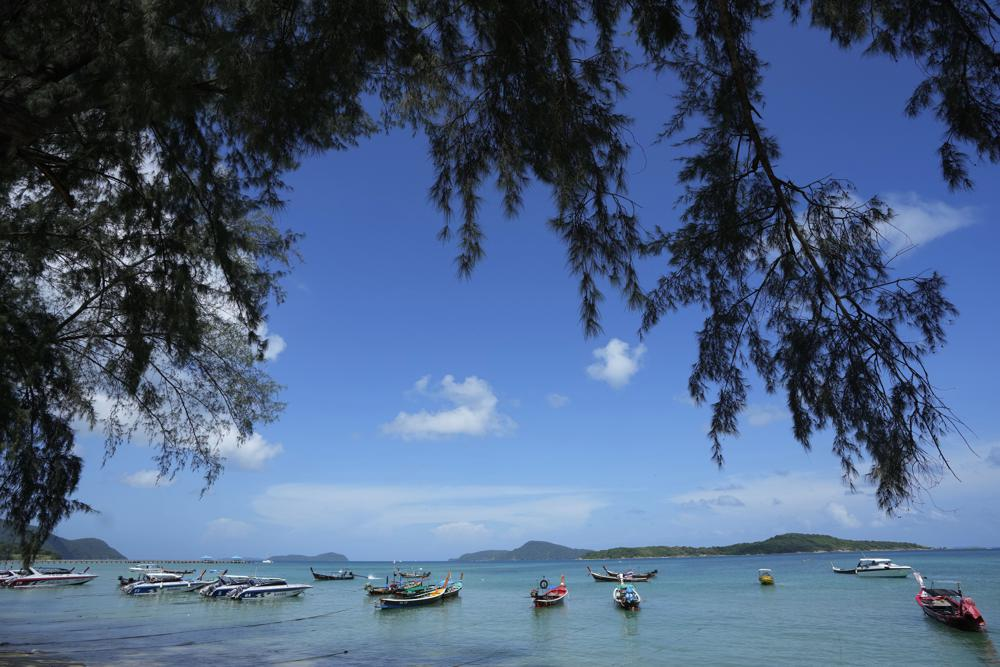 Empty tourist boats anchor off Rawai Beach on Phuket, southern Thailand, Monday, June 28, 2021. Thailand's government will begin the "Phuket Sandbox" scheme to bring the tourists back to Phuket starting July 1. Photo: AP
Instead of the hotel quarantines required elsewhere in Thailand, tourists on Phuket will be able to roam the entire island, but not travel to other parts of the country for 14 days. Skeptics question whether people will be willing to accept multiple restrictions including repeated virus tests and mandatory tracking apps, but officials hope the allure of the island's famous beaches — and the idea of a beach holiday following lengthy lockdowns — will be enough, AP News reported.
Under the sandbox plan, visitors to Phuket will be subject to most of the same controls faced by those to the rest of the country, but instead of being quarantined in a carefully monitored hotel room for 14 days they'll be restricted to Thailand's largest island, where they can lounge on the white beaches, jet ski off the coast, and enjoy evenings eating out in restaurants.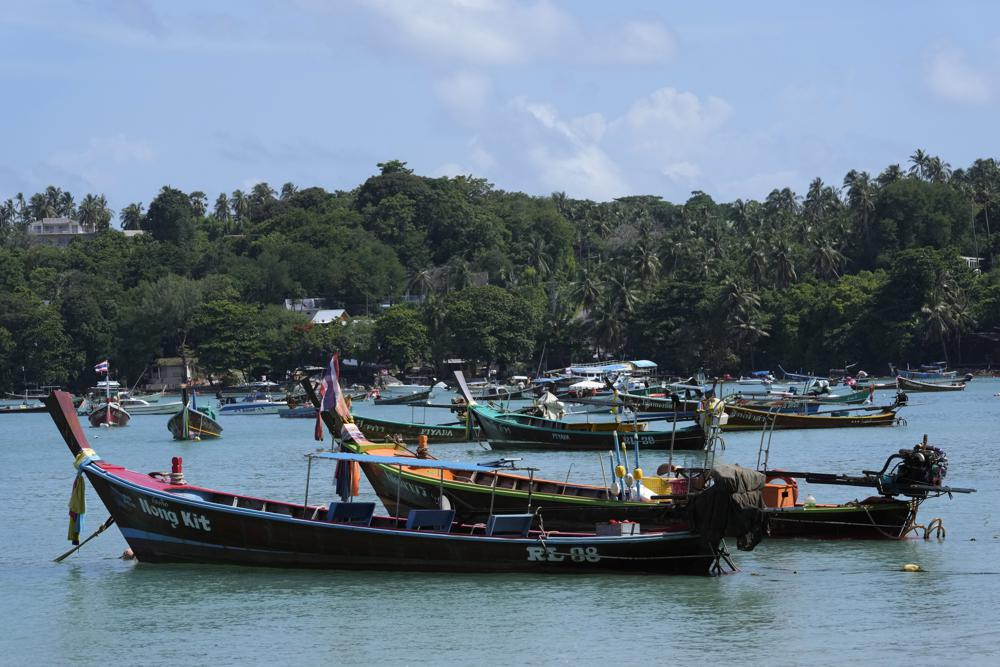 Empty tourist boats sit at anchor at Rawai Beach on Phuket, southern Thailand, Monday, June 28, 2021. Photo: AP
"For people who have been closeted up in their apartments for 16 months, the idea to fly to Thailand where there's a beach and you're a normal guest, yes you're being quarantined here but this is more than 500 square kilometers of quarantine and you've got national parks, golf courses, you can go diving — it's really not a quarantine," said Anthony Lark, president of the Phuket Hotels Association.
There is already some international interest, with the first flight arriving from Qatar, followed by one from Israel and then Singapore.
Still, some hotels and other businesses have decided to wait to see whether the tourists appear before they reopen, and there is skepticism in Thailand that they will.
Phuket's Target & Preparations for Sandbox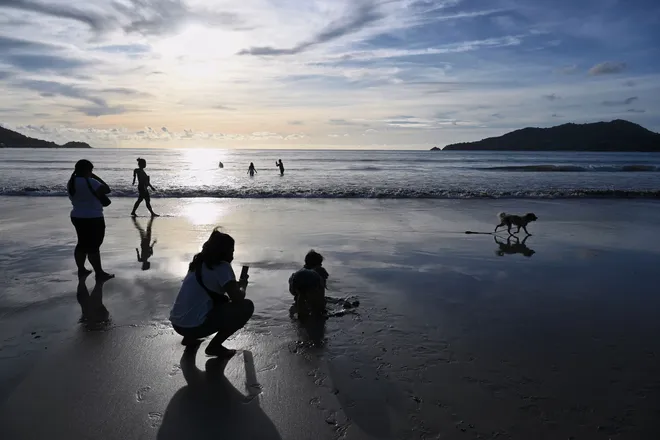 Photo: AFP via Getty Images
The "Phuket Sandbox" program is open to visitors from 63 countries, including the U.S., and three territories rated by Thailand as a low or medium risk for COVID-19. Requirements beyond nationality are more complicated and involve a fair amount of paperwork, in addition to being subject to changes.
The most up-to-date and detailed information will generally be available from the website of the Tourism Authority of Thailand, at www.tatnews.org, or from the nearest Thai Embassy.
Opening Phuket under the Sandbox Project is planned based on 4Ts model. This 4Ts model is Designed to Make sure that the island is well prepared to receive International Tourists with no Risk. (Targeted Segment – Testing Protocol – Tracing Application – Treating Capacity).
Targeted Segment
The Thai Government is Expecting to receive 129,000 PAX From the Phuket Sandbox Project between July and September. That would generate around 11,492.2 Million Thai Baht.
The TAT (Tourism Authority of Thailand), is Expecting more tourists from The Long Haul Markets more than the ones generated from the Neighbors Market. This Can be justified for many reasons. First of all, the vaccination rollout in the Long haul Countries is much faster than in the Neighbor Countries. Second of all, The Restrictions for entering the neighbor countries are hard and Quarantine is still required. However, in the Long Haul markets the situation is Different and more flexible.
Tracing Application (Thailand Plus Application)
All travelers must Download and Activate the Thailand Plus Application on their Phones. This Application will keep You updated on your current Situation by Changing the QR Code Color appearing on the App. Green Means Safe, Yellow Means Low risk and Red means High Risk. The Application will be able to track whether during your journey you have been in contact with a COVID 19 Patient or not. In case you have been in Contact, then you will receive a Message on the Application to recommend you to be investigated and get tested by a surveillance Rapid Response team as Soon as Possible.
Treating Capacity
The Island is well Prepared for receiving Patients in case of Any COVID 19 Infections. Total of 9 Hospitals are Operating, 5 Public Hospitals and 4 Private Hospitals with Total of: 20 Beds for ICU (Intensive Care Units), 40 Beds at Cohort Ward, 300 Beds in Field Hospital, 120 Beds for Hospitels, and 500 Beds for Local Quarantines.
Risks of Infections should be Very Low by the Time of Operating the Phuket Sandbox Project for multiple reasons. First of all, All International Arrivals Will either be Vaccinated or in Quarantine. Second of All, most of Phuket Population Should be Vaccinated by that time and Herd Immunity should be already achieved.