PM Modi takes a swipe at China and pushes for the UN reforms
In a speech to the UN, Indian Prime Minister Narendra Modi appeared to take a swipe at Beijing and raised voice for the UN's reforms.
A subtle swipe at China amid territorial disputes
Indian Prime Minister Narendra Modi appeared to take a subtle swipe at China in his speech to the UN after months of tense between the two nuclear-armed nations, Daily Mail reported.
In what has been widely interpreted as a back-handed swipe at the communist superpower, India's Prime Minister said his nation 'always thought about the interests of the whole humankind and not about its own vested interests'.
Mr Modi said: 'Any gesture of friendship by India towards one country is not directed against any third country. When India strengthens its development partnership, it is not with any mala fide intent of making the partner country dependent or hapless.'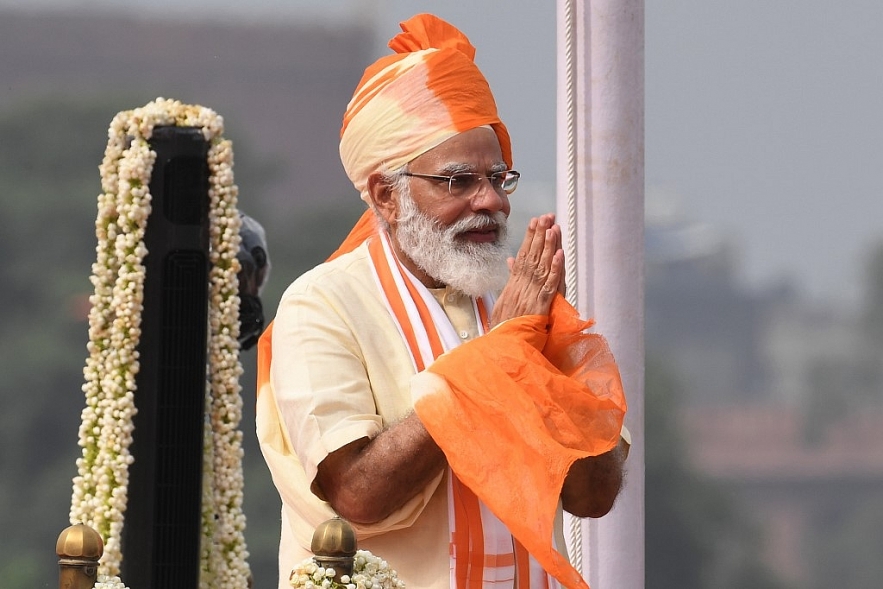 Indian Prime Minister Narendra Modi (pictured) appeared to take a subtle swipe at China in his speech to the UN after months of tense between the two nuclear-armed nations. Photo: AFP.
He said India has 'always thought about the interests of the whole humankind and not about its own vested interests'.
The dispute over Ladakh, a region abutting Kashmir, stemmed from a 1962 border war which ended in an uneasy truce. The two countries have agreed not to attack each other with firearms, but troops guarding the border have brawled at times.
A new standoff began in May and escalated in June into a clash in which soldiers used clubs, stones and their fists.
Twenty Indian soldiers were killed and dozens of others were injured. China is believed to have also suffered casualties but has not provided any details.
The rivals have since amassed tens of thousands of soldiers, backed by artilleries, tanks and fighter jets, in Ladakh.
At least 20 Indian soldiers, including a colonel, were killed in June during a mass brawl at the border, which reportedly involved clubs. Officially no shots have been fired in the area since 1975 when four Indian troops were killed in an ambush. Photo: Daily Mail.
In July, taking an apparent dig at China, while addressing the soldiers in Nimmoo, PM Modi said the age of expansionism is over, Economic Times reported.
In recent weeks, India and China have accused each other of sending soldiers into each other's territory in an area near glacial Pangong Lake and have firing warning shots for the first time in 45 years, raising the specter of a full-scale military conflict between the two nuclear-armed nations with the world's largest populations.
Pushing for the UN reforms
According to Indian Express, PM Modi also questioned the UN's role in the pandemic as he pushed for reforms in the organisation and underlined India's willingness to assume a larger role in managing the global crisis.
He also cited the Covid-19 pandemic crisis to make the point that reforms at the UN are urgently needed.
"Over the last eight to nine months, the whole world has been battling the pandemic of the Coronavirus. Where is the United Nations in this joint fight against the pandemic? Where is its effective response? … Your Excellency, reform in the responses, in the processes, and in the very character of the United Nations is the need of the hour," Modi said.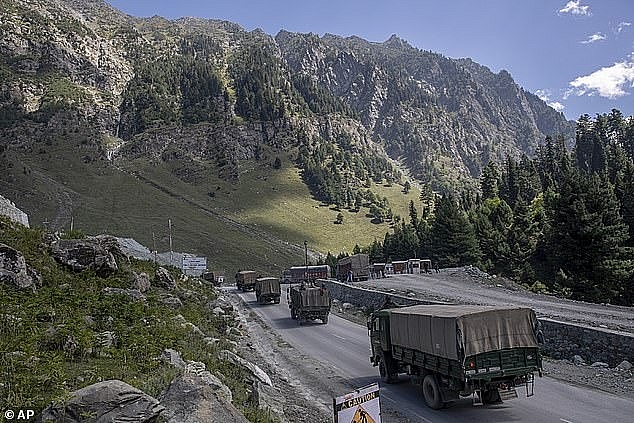 An Indian army convoy moves on the Srinagar- Ladakh highway at Gagangeer, northeast of Srinagar, Indian-controlled Kashmir, this month. Photo: Daily Mail.
He reiterated India's commitment, willingness and capacity to share responsibility on the world stage at a time such as this.
"We have never hesitated from sharing experiences of our development. Even during these very difficult times of the raging pandemic, the pharmaceutical industry of India has sent essential medicines to more than 150 countries," he said.
"As the largest vaccine-producing country of the world, I want to give one more assurance to the global community today. India's vaccine production and delivery capacity will be used to help all humanity in fighting this crisis. In India and in our neighbourhood, we are moving ahead with phase-3 clinical trials in India. India will also help all the countries in enhancing their cold chain and storage capacities for the delivery of the vaccines," he said.
Pushing for reforms at the UN, he said, "One could say that we have successfully avoided a third World War. But we cannot deny that there have been several wars, and many more civil wars. Several terrorist attacks shook the world, and rivers of blood have continued to flow."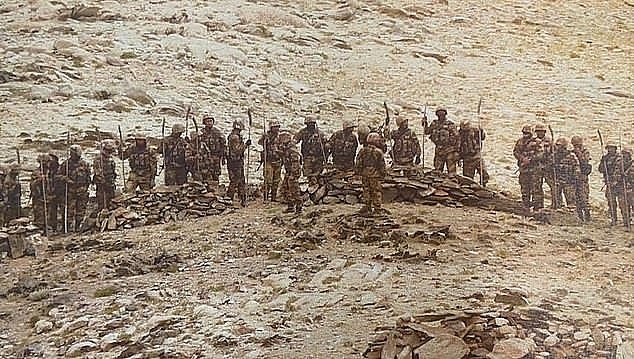 Armed with spears: Chinese troops near the disputed Himalayan border with India this month where gunfire is banned but soldiers fought in deadly hand-to-hand combat in June. Photo: Daily Mail.
"Whether the character of the institution, constituted in the prevailing circumstances of 1945, is relevant even today? With the changing times, if we don't change, then the drive needed to bring change will also get weakened," he said.
"Today, people of India are concerned whether this reform-process will ever reach its logical conclusion. For how long will India be kept out of the decision-making structures of the United Nations?" he asked.
Raising voice to exploit every single opportunity to show the true colour in front of the world community
According to The Daily Guardian, the PM's statement is also indicative of the fact that the Indian leadership is using every single opportunity to show the true colour of the Dragon in front of the world community. Sources said that PM Modi has already told External Affairs Minister S. Jaishankar not to miss even a single opportunity to expose China on a global platform so as to generate a world opinion against it.
The Indian foreign minister, foreign secretary and other MEA officials are strictly following what PM Modi has said, say sources.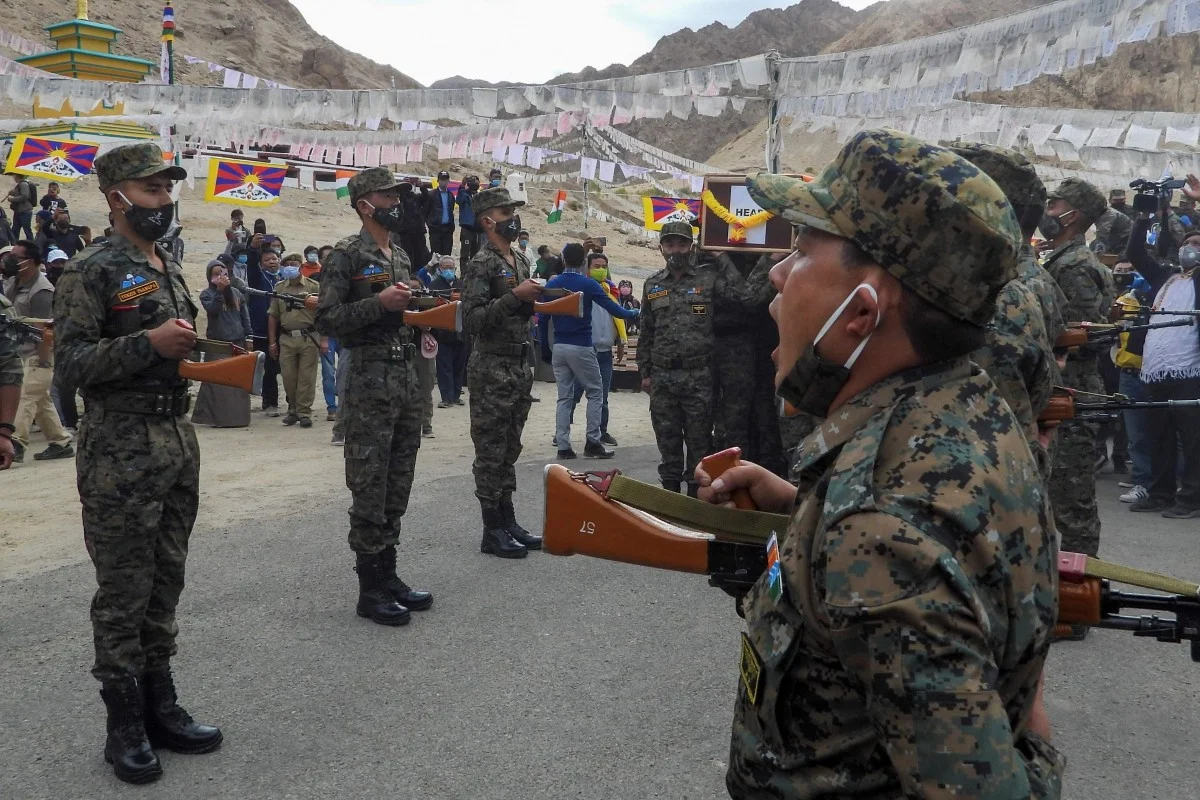 Indian soldiers pay their respects during the funeral of one of their comrades killed in a border clash with China. Photo: AFP
Sources told The Daily Guardian that PM Modi makes it a point to expose China's ulterior motives on international forums or while in a meeting with any world leader. MEA officials consider PM Modi's prerecorded remark at the UN as "a strong public rebuke on China's debt-trap diplomacy which got reflected with Beijing's Belt and Road Initiative in India's neighbourhood".
During his interaction with Denmark's PM Metter Frederiksen, PM Modi did not miss the chance to refer to China as he spoke about the global supply chains. PM Modi also welcomed Denmark's proposal to host a second knowledge summit.
The MEA in a statement on Sunday had confirmed that the virtual bilateral meet will allow both leaders to review the broad framework of India-Denmark ties. While contributing to the 'White Revolution' in India, Denmark has also emerged as a stakeholder in India's growing wind energy sector.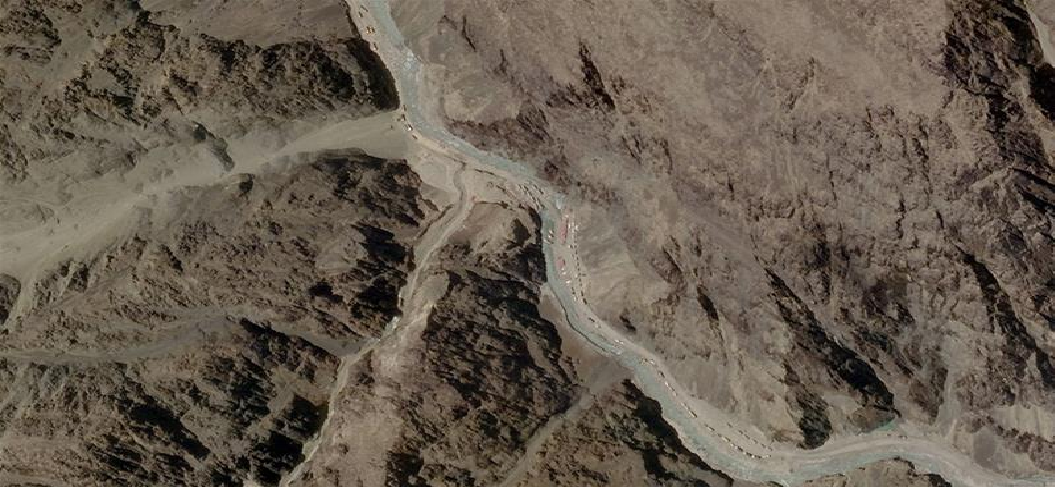 A satellite image taken over Galwan Valley in Ladakh, India, parts of which are contested with China [File: Planet Labs Inc via Reuters]
India and Denmark share mutual interests and have joined forces to fight against climate change. According to sources, it was a cause of worry that the global supply chain has been influenced by China drastically. While dealing with the challenges of China, India has been making efforts to cut Beijing down to size in every field. "Keeping this in mind, India, Australia and Japan announced a supply chain resilience initiative which called for enhancing the resilience of supply chains in the Indo-Pacific region," sources said.
The PM said, "The events of the past few months have made it clear that for like-minded countries like us, who share a rules-based, transparent, humanitarian and democratic value-system need to work together."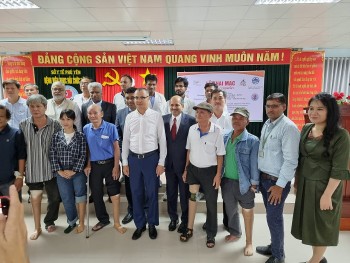 Friendship
This is the 5th time the Jaipur Foot Artificial Limb Fitment Camp has been held in Vietnam since 2018 by the Indian Ministry of Foreign Affairs, Indian agencies and organizations.