PM: Vietnam targets economic growth of at least 6.5% in 2021
The Vietnamese government sets a target of achieving a GDP growth rate of 6.5% or even higher in 2021, Prime Minister Nguyen Xuan Phuc said at a conference between the Government and centrally-run localities on Dec. 29.
"Our goal is to catch up and surpass regional and global development levels in a number of areas, including agricultural production, in the coming years," said Phuc.
"More efforts are needed to soon turn Vietnam into an agricultural powerhouse with a modern and efficient agricultural processing industry," he told the conference.
To meet the goal, the Prime Minister said it is imperative for Vietnam to boost economic growth in terms of both quantity and quality while speeding up economic restructuring.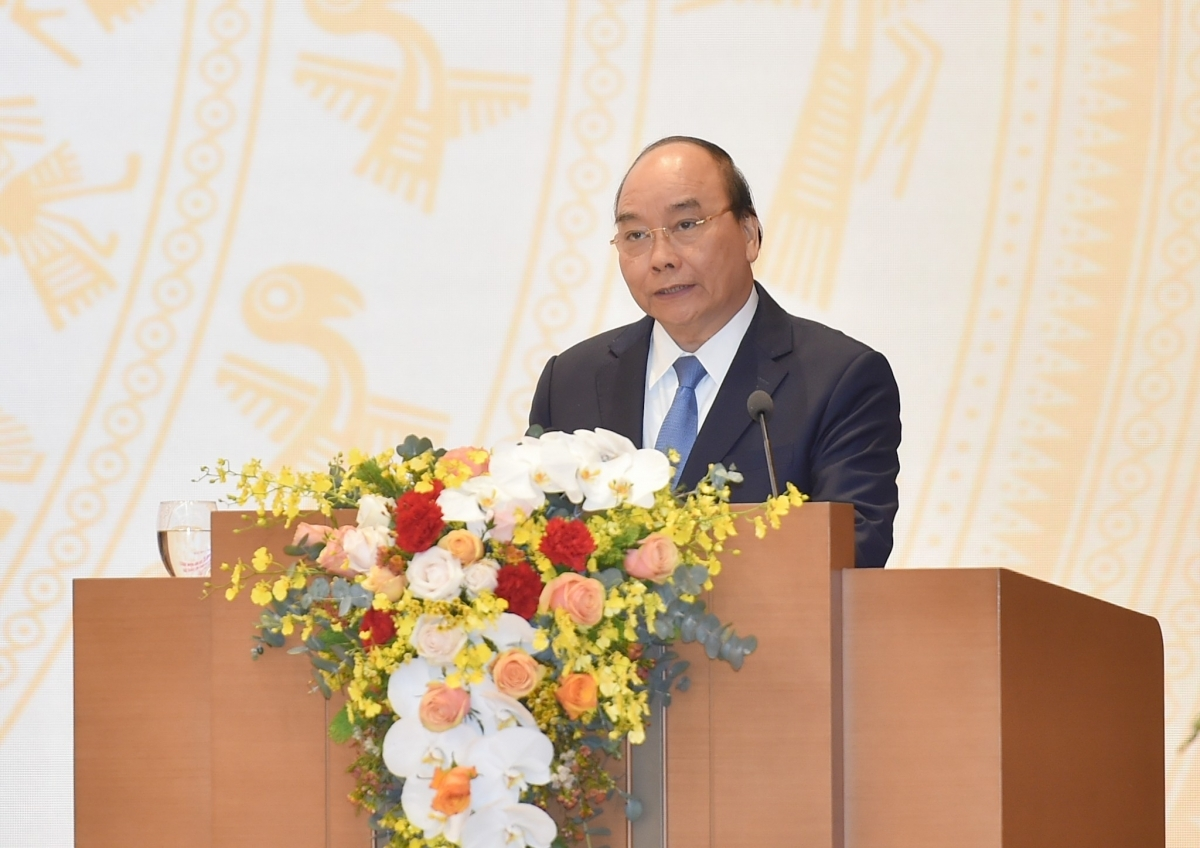 The Vietnamese government sets a target of achieving a GDP growth rate of 6.5% or even higher in 2021. Photo: VOV
Emphasizing the important role of infrastructure development, Prime Minister Nguyen Xuan Phuc affirmed he will launch a number of key inter-regional traffic works after the conference, according to VOV.
He asked ministries and localities to focus on renovating national governance and continue to build a streamlined, effective, and efficient State apparatus, by promoting decentralization and ensuring the unified management role of the locality.
Localities are well prepared to pool resources for production and to capitalize on new investment waves, he stressed.
He warned localities about environmental disasters they would suffer in economic development, saying Vietnam will certainly not trade the environment for economic growth at any cost.
The Government leader also requested ministries and localities to soon overcome shortcomings and pay more attention to policies on social security, especially those on poverty reduction in ethnic minority areas, and at the same time increasing the number of people benefitting from social and health insurance services.
In 2020, Vietnam's GDP growth is estimated at 2.91% year-on-year, which is a 10-year low but remains a major success given the complicated Covid-19 situation globally, he added.
Such a result is thanks to the strong efforts of the entire political system and the active participation of the public in the Covid-19 fight, the PM noted.
Looking back at the past five years, Vietnam has generated around US$1.2 trillion worth of GDP and ensured a stable macro-economic environment for development. With an economic size of $340 billion, Vietnam is in the world's top 40 largest economies and is now above a number of major economies in the region, Mr. Phuc said.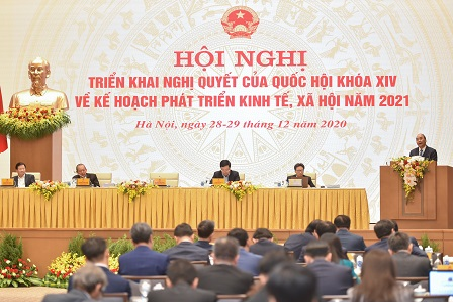 Overview of the conference. Photo: VGP
For the 2016-19 period, Vietnam is among the world's top 10 fastest-growing economies. In addition to economic development, Vietnam has created eight million new jobs during the period, while the GDP per capita is nearly $5,000, said HanoiTimes.
"The benefit of economic growth can be seen not only in urban cities but also in rural areas or remote areas," Mr. Phuc suggested.
Another highlight of the economy is that the driving force for growth does not depend solely on a certain economic component, while the private sector has gradually emerged as a growth driver of the economy.
Vietnamese economic growth in 2020 among the world's highest: GSO
Vietnam has achieved a GDP growth rate of 2.91%, which is considered a great success in the context of the COVID-19 pandemic, said the General Statistics Office (GSO) at a press briefing in Hanoi on December 27.
"This is the lowest GDP growth level in the 2011-2020 period. However, given the negative impacts of the Covid-19 pandemic, it is considered a success for Vietnam, with the growth rate among the world's highest," said Nguyen Thi Huong, head of the GSO.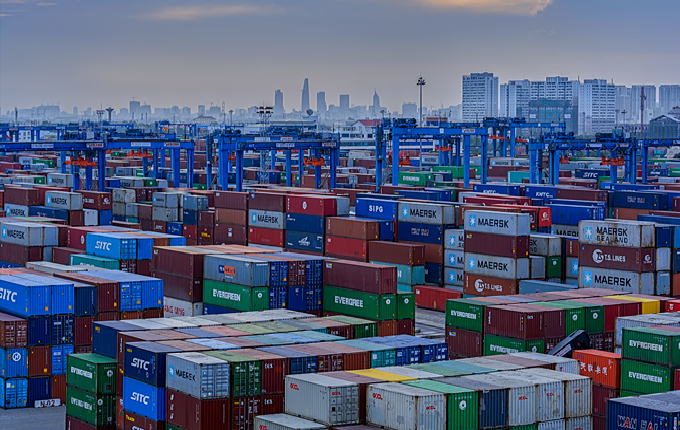 Shipping containers at a port in Ho Chi Minh City. Photo by Shutterstock/Igor Grochev.
A GSO report says agriculture, forestry and aquaculture grew 2.68 percent, manufacturing and construction 3.98 percent, and the services sector 2.34 percent.
While the Covid-19 pandemic wreaked socio-economic havoc, the services sector has tanked, several commercial and consumer services enjoyed growth in the last months of 2020. Domestic transportation is recovering, while international transportation and tourism services are still in the doldrums.
The value of imported and exported goods this year rose 5.1 percent year-on-year to $543.9 billion. In this, exports and import values rose 6.5 percent and 3.6 percent year-on-year to $281.5 billion and $262.4 billion, respectively. This helped the country compile a trade surplus of $19.1 billion, the highest since 2016, VNExpress reported.
Labor productivity rose from $290 over 2019 to VND117.9 million ($5,081) per worker, and the consumer price index (CPI) rose 3.23 percent.