Police Alert Public of New Scams
Police forces warn of a new type of scammers that are faking as customer care staff of carriers, banks, and e-wallets.
The Department of Cyber ​​Security and Hi-tech Crime Prevention of Ho Chi Minh City Police has just warned people about some new scams that have appeared recently, VGP reported Wednesday.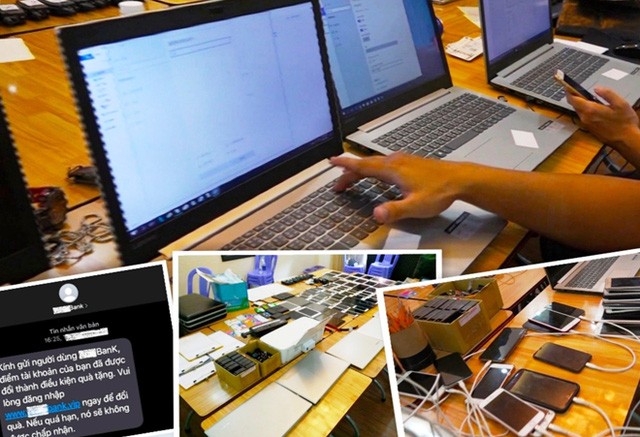 Fraudsters and high-tech criminals perform tricks pretending to be customer care staff of carriers, banks, and e-wallets to assist in solving problems. Source: VGP
Specifically, fraudsters and high-tech criminals perform tricks to impersonate customer care staff of Internet providers, banks, and e-wallets to assist in solving problems. Then, they ask the client to text with the syntax **21*#.
However, the **21*# syntax is actually the call forwarding syntax (Call Forward) - a service of network operators such as Mobifone, Vinaphone, and Vietnamobile that allows mobile subscribers to redirect calls to a number on-net or off-net phone.
After that, the subjects will remotely log in to the victim's Momo wallet application. Momo operator will call to provide OTP code, but this call is redirected to the subject's phone number. From there, scammer appropriates the money in the e-wallet and the associated bank account.
These criminals can also ask customers to send text messages according to the DS syntax to 901. This is the syntax to change the phone sim to a blank sim card by texting method (SMS). Then, they will send fraudulent messages that help users upgrade the phone sim to 4G and 5G.
These objects require the user to text in the above syntax. When the operation is successful, the user will lose control of their sim because the fraudster's sim becomes the "original" sim and accesses the e-wallet application and online payment application to appropriate money.
Another trick the police force also recorded recently, many people received messages with the content "Wanted Order". The content of this message states the decision-making time and wanted behavior; and ask the recipient of the message to voluntarily present themselves. When receiving a message with similar content above, many people are confused by the scammer's scheme.
Ho Chi Minh City Police advise people to be vigilant and not follow messages with fake content.
To protect their own assets, people do not provide the password and authentication code (OTP) of the e-wallet to anyone. People do not click on strange links to enter passwords and OTP; at the same time, always look up and learn information to make sure the purpose and meaning of the message syntaxes before implementation.
The Kaspersky Security Network detected and prevented more than 63 million cyber-attacks targeting computers of its users in Vietnam in 2021, VNA reported on March 5.
The amount hit a record low in the recent five years and plunged by over 871,400 cases compared to in 2020.
The Kaspersky Security Network data also indicated that threats posed by malware spread by removable drives such as USB flash drives or compact discs slipped to more than 162 million last year from 268 million recorded in 2020.
Vietnam's efforts in creating a safe cyberspace greatly contributed to the decline.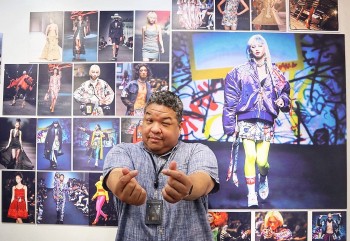 Viet's Home
Experience the striking colors and styles of Korea's fashion, captured by American photographer Dr. Michael Hurt.