President of Republic of Korea Moon Jae-in: Biography, Early Life, Career and Facts
Moon Jae-in was elected President of the Republic of Korea and began his five-year term in May 2017. Below are some insights into his early life, education and political career.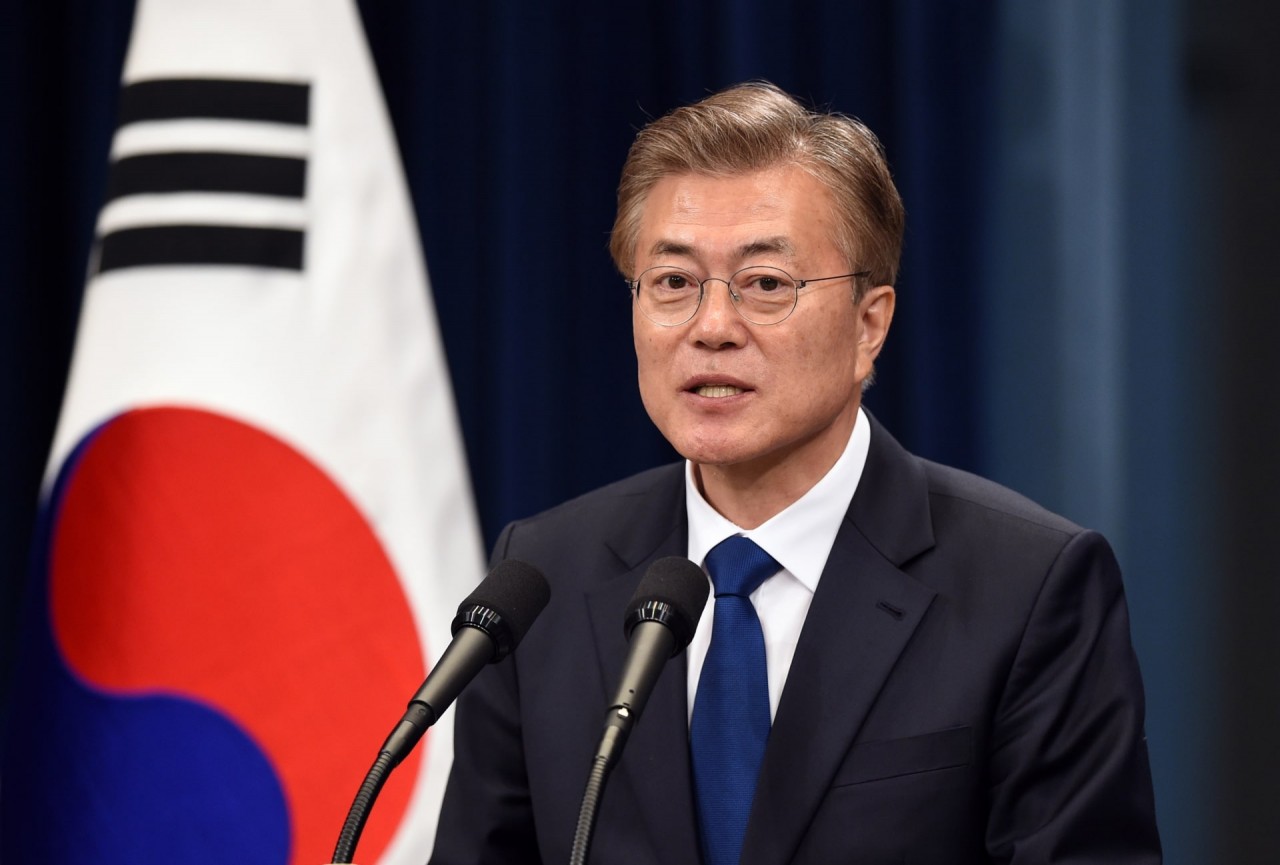 President of Republic of Korea Moon Jae-in. Photo: Time News
Who is Moon Jae-in?
Moon Jae-in is a South Korean politician who currently serves as the President of South Korea. After spending his early years in poverty, he became a leader of student demonstrations while attending Kyung Hee University, and after two decades as a human rights lawyer, he joined the administration of President Roh Moo-hyun in 2002. Moon launched his own political career as a national assemblyman in 2012. Following the scandal that brought down his predecessor, Park Geun-hye, Moon was elected President of the Republic of Korea in May 2017, according to Biography.
Quick Facts
Birthday: January 24, 1953
Age: 68 Years, 68 Year Old Males
Sun Sign: Aquarius
Born In: Geoje, South Korea
Famous As: Current President Of South Korea
Family:
Spouse/Ex-: Kim Jeong-Suk
Father: Moon Yong-Hyung
Mother: Kang Han-Ok
Children: Moon Da-Hye, Moon Joon-Yong
Early Years and Education
Moon Jae-in was born on Geoje Island, South Korea, on January 24, 1953. His parents, who had fled the North Korean communist regime, struggled to keep the family out of poverty; Moon has recounted the tale of being strapped to his mother's back as she sold eggs to make ends meet.
Despite the hardship, Moon proved a bright child, and he was accepted into the prestigious Gyeongnam Middle School in Busan. His activist leanings were sparked at Kyungnam High School and he later led protests against President Park Chung-hee while studying law at Kyung Hee University, resulting in his arrest at one demonstration.
Conscripted into the army's special forces, in 1976, Moon took part in "Operation Paul Bunyan," the response to the killing of two American soldiers in the Korean Demilitarized Zone. He returned to his studies and activism later in the decade, reportedly learning he had passed the bar exam after his arrest at another demonstration in 1980.
Moon maintained his academic excellence through the Judicial Research and Training Institute, graduating second in his class in 1982. However, he found he was disqualified from becoming a judge due to his extensive involvement with anti-government protests.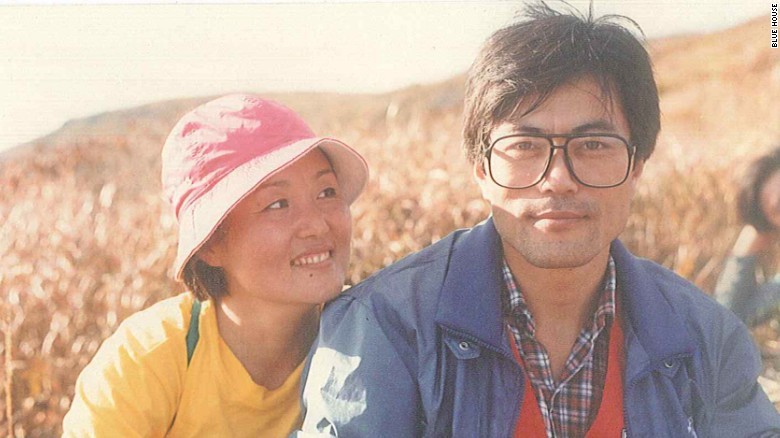 Moon Jae-in met his wife, classical vocalist Kim Jung-sook at university. Photo: CNN
Moon Jae-in Career
An idealist at heart, Moon Jae-in started working as a human rights lawyer. Over the course of his legal career he became friends with another young lawyer, Roh Moo Hyun. The men often took up cases involving human rights and civil rights issues, as reported by the Famous People.
As a former student activist himself, he regularly defended students and labor activists persecuted under the military dictatorship. He was also a member of Minbyun and the Chairman of Human Rights at Busan Bar.
Over the years, Moon's friend Roh became actively involved in politics. He decided to run for the presidency in 2002 and made Moon his campaign manager during his presidential bid. Roh eventually won.
Upon becoming the president, Roh made Moon his chief of staff and close aide. All this while Moon had been indifferent towards a political career but Roh's victory changed that and Moon too became active on the political front.
Moon assumed several important roles under the Roh administration. From 2003 to 2004, he served as the Senior Presidential Secretary for Civil Affairs, and from May 2004 to January 2005, he was the Senior Presidential Secretary for Civil Society, and once again, Senior Presidential Secretary for Civil Affairs from January 2005 to May 2006. In August 2007, Moon was made the Chairperson of the Promotion of the 2nd North-South Korea Summit.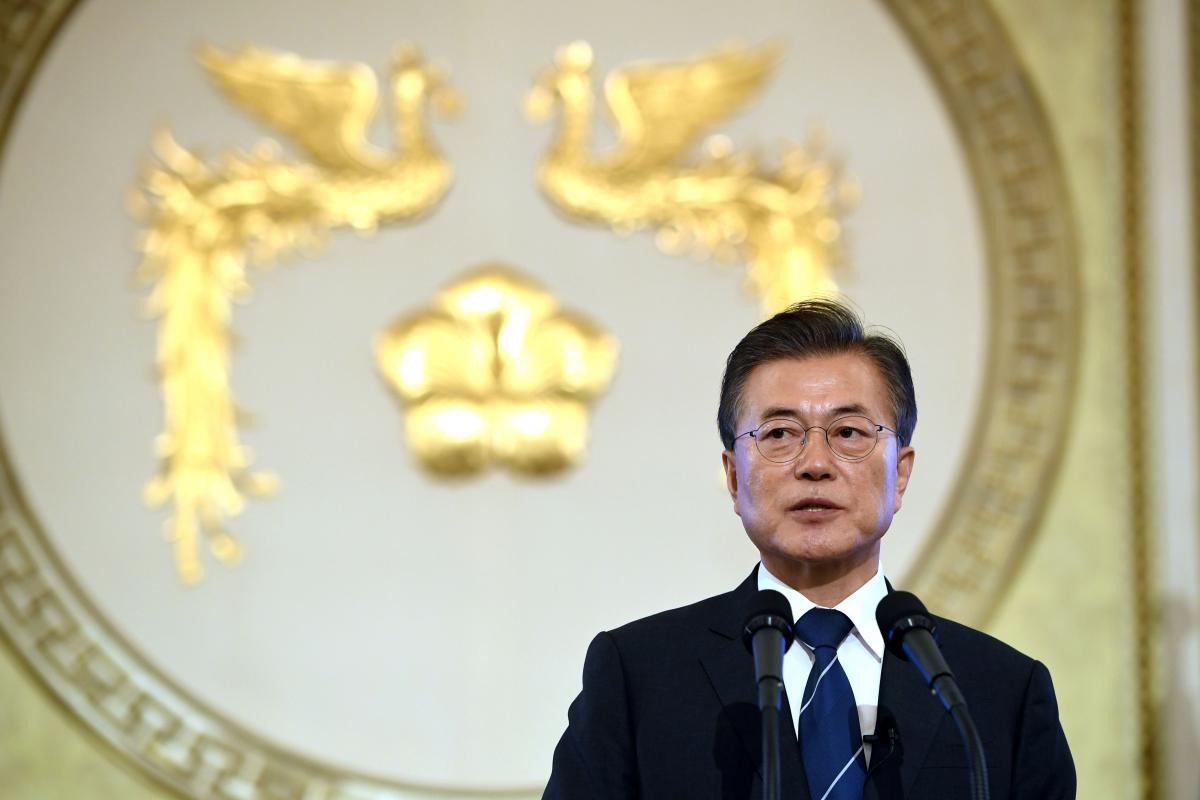 Photo: Foreign Affairs
Over the ensuing years, Moon intensified his political involvements and earned a reputation for being pro-democratic and anti-corruption. In 2012, he won a seat in the Sasang District of Busan as a member of the Democratic United Party with 55% of the vote.
In September 2012, Moon became the Democratic United Party's presidential nominee and ran for the 2012 presidential election against Park Geun-hye of the Liberty Korea Party and independent software mogul Ahn Cheol-soo. Moon ultimately lost the election while Park won.
Moon continued to be active on the political front and was elected as the leader of New Politics Alliance for Democracy (now known as the Minjoo Party of Korea) in February 2015. He served in this position for one year.
Meanwhile, the South Korean citizens were growing increasingly disillusioned with the presidency of Park Geun-hye. She was impeached by the National Assembly on charges related to a corruption scandal in December 2016. On 10 March 2017, the impeachment was upheld unanimously by the Constitutional Court and Park was forced out of the president's office.
Following Park's impeachment, South Korea had to hold a presidential election within 60 days. Moon ran for the office as the Minjoo Party of Korea's nominee in the 2017 presidential election. He emerged victorious in the election held on 9 May 2017 and was sworn in as the president on May 10.
Major Works
As a former human rights lawyer, Moon Jae-in has gained much popularity for his pro-democracy stance. Having served under President Roh in a multitude of important positions like Senior Presidential Secretary for Civil Affairs, Chief Secretary of the President, and Chairperson of the Promotion of the 2nd North-South Korea Summit, Moon has been actively involved in eliminating official corruption and is much respected for his clean and untainted reputation.
Personal Life and Legacy
Moon Jae-in is married to Kim Jeong-suk. The couple has two children, a son, Moon Joon-yong, and a daughter, Moon Da-hye.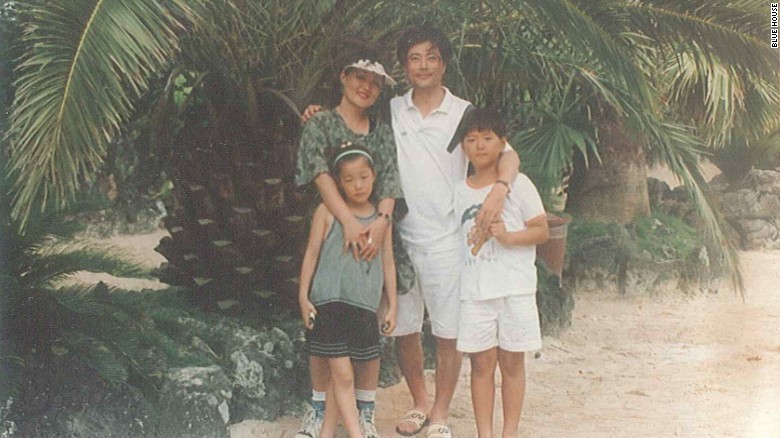 Moon Jae-in and his wife has two children
Duties and Powers of President of Republic of Korea
The President of the Republic of Korea, elected by nationwide, equal, direct and secret ballot, stands at the apex of the executive branch. The President serves a single five-year term, with no additional terms being allowed.
According to opm.go.kr, under the current political system, the President plays five major roles. First, the President is the head of state, symbolizing and representing the entire nation both in the governmental system and in foreign relations.
He receives foreign diplomats, awards decorations and other honors, and grants pardons. He has the duty to safeguard the independence, territorial integrity, and continuity of the state and to uphold the Constitution, in addition to the unique task of pursuing the peaceful reunification of Korea.
Second, the President is the chief administrator and thus enforces the laws passed by the legislature while issuing orders and decrees for the enforcement of laws. The President has full power to direct the State Council and a varying number of advisory organs and executive agencies. He is authorized to appoint public officials, including the Prime Minister and heads of executive agencies.
Third, the President is the commander-in-chief of the armed forces. He has extensive authority over military policy, including the power to declare war.
Fourth, the President is the chief diplomat and foreign policy maker. He accredits or dispatches diplomatic envoys, and signs treaties with foreign nations.
Finally, the President is the chief policy maker and key lawmaker. He may propose legislative bills to the National Assembly or express his views to the legislature in person or in writing. The President cannot dissolve the National Assembly, but the Assembly can hold the President ultimately accountable to the Constitution by means of an impeachment process.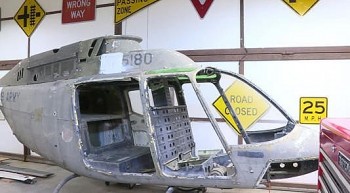 World
A piece of military history related to Vietnam is coming to life with a special project in a small Barton County townm in the US