Prime Minister of Canada Justin Trudeau: Biography, Early Life, Career, Facts
Justin Trudeau, the son of the late Canadian prime minister Pierre Trudeau followed in his father's famous footsteps in 2015 and became Canada's prime minister. This article will help you have a more thorough inside of him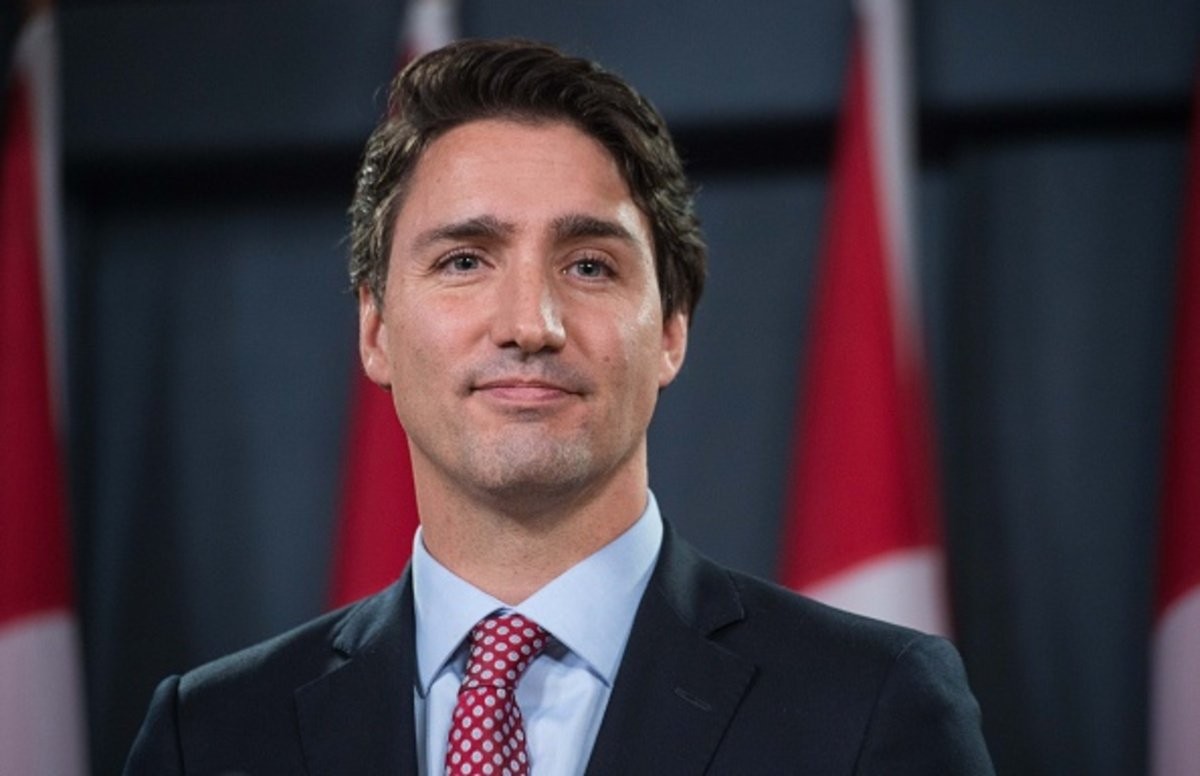 Photo: Celebrity Network
Who Is Justin Trudeau?
Justin Trudeau spent his early years in the spotlight as the son of famed Canadian prime minister Pierre Trudeau. After college, Justin worked as a teacher for several years before entering politics. He was first elected to the Canadian Parliament in 2008. In 2013, Trudeau became the leader of the Liberal Party. He and his party won an impressive victory in 2015 with Trudeau becoming the country's second-youngest prime minister.
Early Life and Education
Born on December 25, 1971, in Ottawa, Canada, Justin Trudeau was immersed in Canadian politics from the start. He is the oldest son of former prime minister Pierre Trudeau and his wife Margaret and spent his early years at 24 Sussex Drive, the prime minister's residence in Ottawa. In fact, only months after his birth, American president Richard Nixon predicted his political future during a Canadian state dinner with Trudeau's father. Nixon said, according to BBC news, "I'd like to toast to the future prime minister of Canada: To Justin Pierre Trudeau."
Trudeau's parents separated in 1977. After their porce was finalized in 1984, Pierre moved to Montreal with Justin and his younger brothers Alexandre, or "Sacha," and Michel. Justin attended the same school as his father, the Jesuit-run College Jean-de-Brebeuf. He went on to study literature at McGill University, earning his bachelor's degree in 1994. Among the many jobs he took on during these years, he served as a nightclub bouncer in British Columbia, a snowboard and white water rafting instructor, a radio host and math teacher.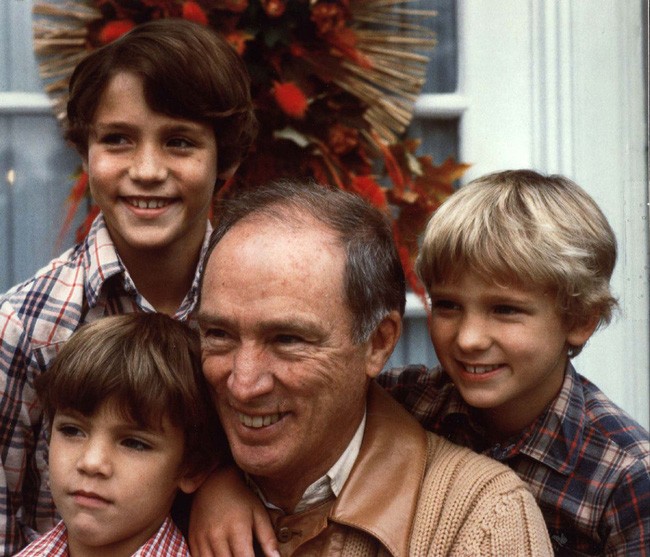 Justin Trudeau lives with his father and two younger brothers when his parents got divorced. Photo: El Confidential. Photo: Lamchame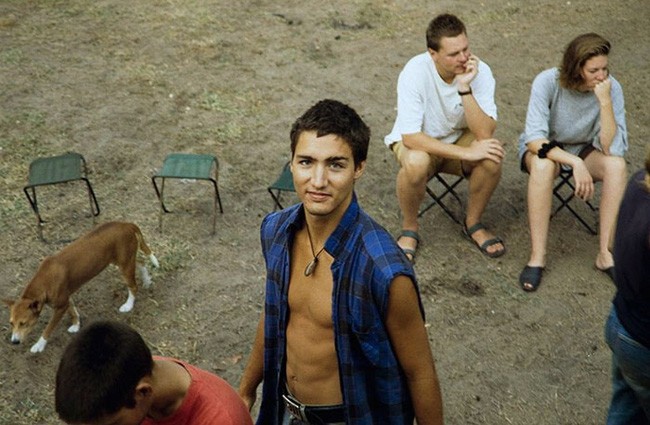 Photo: El Confidential
Justin would go on to pursue a degree in education at the University of British Columbia. He completed his degree in 1998—the same year that tragedy struck the family when his brother Michel died in an avalanche. In the wake of this loss, Justin became involved in promoting avalanche safety.
In 2000, he delivered the eulogy for his father in a nationally televised service for the late prime minister. Trudeau impressed many with his eloquent speech, but he shied away from any suggestions that he'd enter politics. Instead, he returned to Montreal and became the chair of the board of Katimavik, a youth service program created by his father. Trudeau also was in demand as a speaker, delivering talks across the country to youth on volunteerism, according to Biography.
Political Career Milestones
He started his political career by seeking the 'Liberal Party' nomination in the district of Papineau. On April 29, 2007, he picked up 690 votes and won the nomination, competing against Mary Deros and Basilio Giordano, who won 350 and 220 votes respectively, the Famous People reported.
He won the Papineau election on October 14, 2008, by defeating Vivian Barbot of 'Bloc Québécois' party.
In 2008, Trudeau entered the parliament as a member of the 'Official Opposition.'
In 2009, he chaired the Liberal Party's national convention in Vancouver.
On October 2009, he was appointed as the party's critic for multiculturalism and youth.
September 2009 saw him take the post of the critic again for youth, citizenship and immigration.
Justin Trudeau won the Canadian federal election in Papineau on May 2, 2011.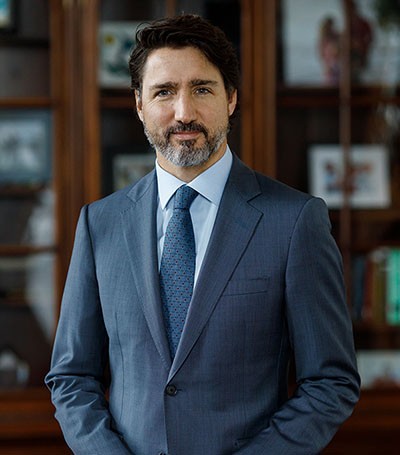 PM Justin Trudeau. Photo: Pm.gc.ca
On November 17, 2011, Trudeau stripped down to his undershirt at a charity event for the 'Canadian Liver Foundation.' During his campaign in 2013, this clip was shown by the opposing party in attack ads.
After the resignation of the 'Liberal Party' leader Michael Ignatieff, Trudeau launched his leadership bid for the 'Liberal Party' on October 2012.
On April 14, 2013, Trudeau defeated both his fellow leadership candidates Marc Garneau and Joyce Murray to become the leader of the 'Liberal Party.' He had acquired 80.1% of 30,800 votes.
However, the same year, Trudeau chose to give up his seat in favor of Irwin Cotler as a mark of respect for his work in fighting Apartheid with Nelson Mandela.
On October 19, 2015, Trudeau led the 'Liberal Party' to victory in the federal election. This was one of the longest official campaigns in 100 years in which the Liberals won 39.5% of the popular vote (184 of the 338 seats in the House of Commons) and the highest 150 seat gain for a single party since Confederacy.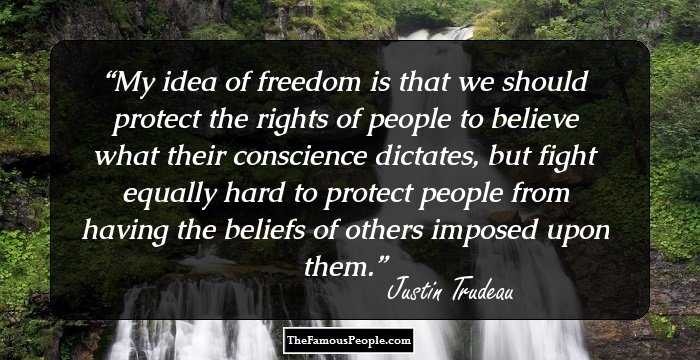 One of Justin Trudeau's famous sayings. Photo: The Famous People
On November 4, 2015, Justin Trudeau was sworn in by Governor General David Johnston as Canada's 23rd prime minister.
Trudeau declared that his administration will lower taxes for the middle class. He also put forth a statement, saying that the government will be an open and ethical one.
On December 7, 2015, he announced his responsibilities towards the indigenous community of Canada, and assured them just rights at the 'Assembly of First Nations.'
Trudeau was the first member of the 40th Parliament of Canada to bring in a private member's motion. He called for a "national voluntary service policy for young people."
Personal Life and Legacy
Justin Trudeau married Sophie Grégoire, a Canadian TV and radio host, on May 28, 2005, in a Roman Catholic ceremony at Montreal's 'Sainte-Madeleine d'Outremont Church.'
Justin Trudeau married Sophie Grégoire, a Canadian TV and radio host, on May 28, 2005, in a Roman Catholic ceremony at Montreal's 'Sainte-Madeleine d'Outremont Church.'
In 2014, Trudeau published his journal 'Common Ground' where he narrates his journey as the son of a prime minister.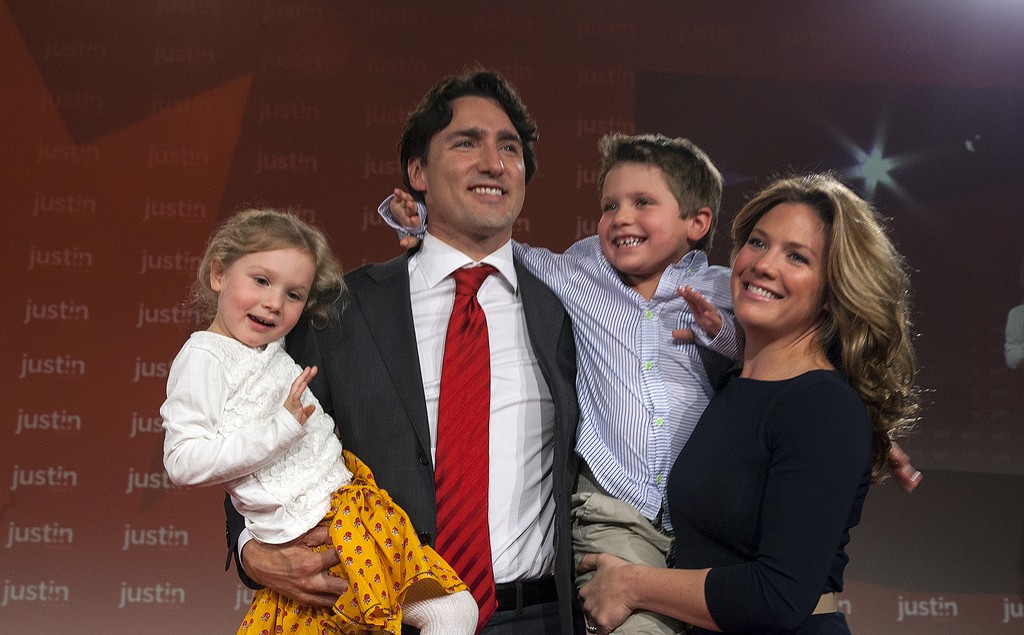 Justin Trudeau and his family in 2013. Photo: Canada Encyclopedia
Duties and Powers of Prime Minister of Canada
The prime minister (PM) is the head of the federal government. It is the most powerful position in Canadian politics. Prime ministers are not specifically elected to the position; instead, the PM is typically the leader of the party that has the most seats in the House of Commons.
The prime minister controls the governing party and speaks for it; names senators and senior judges for appointment; and appoints and dismisses all members of Cabinet. As chair of Cabinet, the PM controls its agenda and greatly influences the activities and priorities of Parliament. In recent years, a debate has emerged about the growing power of prime ministers, and whether this threatens other democratic institutions, the Canadian Encyclopedia.
Facts about Prime Minister Justin Trudeau
During a state visit to Canada in 1972, Richard Nixon, the then American president, raised a toast to the four-month old Justin and called him the future Canadian prime minister.
Trudeau has shown interest in adventure sports like white water rafting, bungee jumping, and snowboarding.
After the unfortunate death of his brother in an avalanche, Trudeau and his family started the 'Kokanee Glacier Alpine Campaign' in 2000.
In 2005, he stood against the proposition of establishing a zinc mine which would pollute the Nahanni River.
He took part in resolving the 'Darfur crisis,' a military conflict in Sudan.
On March 31, 2012, he participated in a charity boxing match as part of the cancer research fundraising event 'Fight for the Cure,' and defeated the Conservative Senator Patrick Brazeau.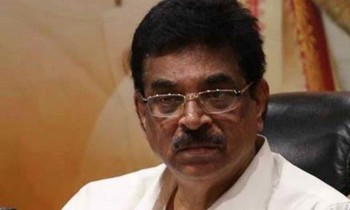 Economy
Mizoram Governor Hari Babu Kambhampati on Thursday said that a Super-Speciality Cancer Hospital and Research Centre would be set up in Aizawl