Preventing Vietnamese Vessels From Fishing Illegally in Foreign Waters
The Border Guard Command held a conference to prevent Vietnamese fishing vessels from illegally fishing in foreign waters on December 2.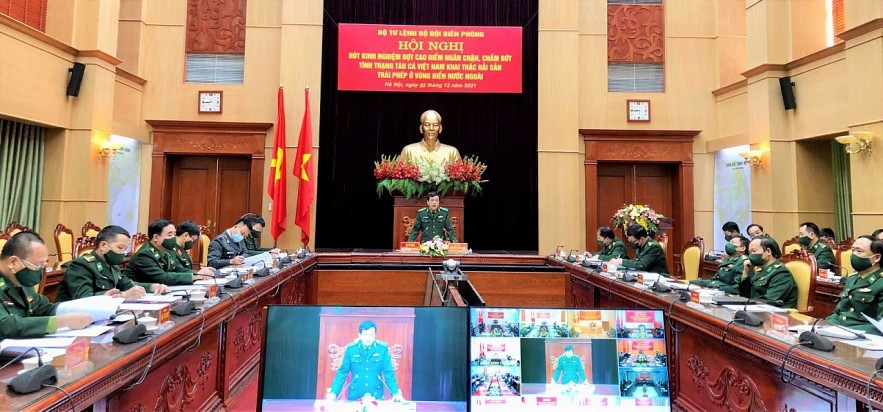 Conference overview. Photo: VNA
According to incomplete statistics of the Border Guard, from 2017 to now, there have been 340 cases with 579 ships and 4,738 fishermen arrested and handled by foreign countries. Particularly from the beginning of 2021 to the end of November 2021, our fishermen who violated foreign waters were arrested in 35 cases with 53 ships and 447 fishermen. Specifically, there are 18 cases in Malaysia, 12 cases in Indonesia, 5 cases in Thailand (down 13 cases, 23 ships and 64 fishermen compared to the same period in 2020).
However, in fact, the number of Vietnamese fishing boats that are seized and handled by foreign countries is still complicated. These cases are concentrated mainly in localities such as Binh Dinh, Binh Thuan, Ba Ria - Vung Tau. Most of the ship owners and captains are for the purpose of economic benefits, because the efficiency of fishing in Vietnamese waters is not high, they deliberately send fishing boats to foreign waters for illegal fishing.
Particularly in the period from October 15 to November 15, 2021, the number of violations decreased compared to previous months, with only 1 case with 3 fishermen arrested and handled by Malaysian authorities.
Speaking at the conference, Major General Nguyen Van Thien, Second-in-Command of the Vietnam Border Guard, praised the results that officers and soldiers of the Coast Guard units have achieved in the past peak month.
In order for the above results to be sustainable, Major General Nguyen Van Thien suggested that the commanders, officers and soldiers of the Coast Guard units continue to thoroughly implement guiding documents on the task of combating IUU fishing with creative and flexible ways.
In addition, he proposed to promote propaganda and mobilization of fishermen, especially ship owners and captains to change and raise awareness, sense of self-discipline for fishermen: Reaching out to sea but not violating other countries' waters; exploitation in parallel with the protection and development of aquatic resources; sustainable development of marine economy in association with assurance of national defense and security.
At the same time, Major General suggested to strengthen the efficiency of inspection, control, and management of people and fishing vessels before leaving, entering the wharf, and when operating at sea; advise localities to strictly handle cases of intentional violations, publish them on local media to strengthen deterrence; coordinate in management and strictly handle means of evading IUU violations moving from one locality to another.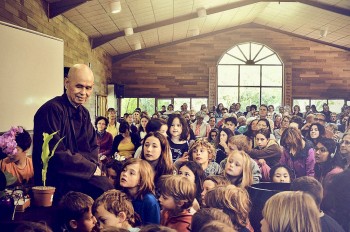 Viet's Home
The master of meditation "passed away peacefully" at the Tu Hieu Temple in Hue – where his spiritual journey began and Vietnam's Buddhist heartland, the Plum Village Community of Engaged Buddhism said.