Prime Minister: Vietnam is considered a safe investment destination
Many investors consider Viet Nam a safe investment destination with a lot of advantages after the COVID-19 pandemic is pushed back, heard a Government meeting chaired by Prime Minister Nguyen Xuan Phuc in Ha Noi on Friday.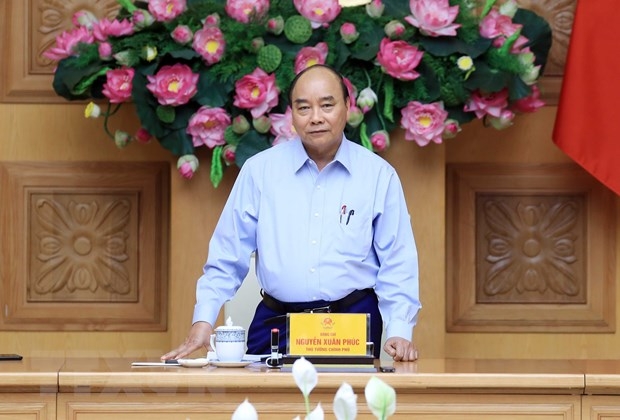 Prime Minister Nguyen Xuan Phuc delivers his speech at the meeting. (Photo: VNS)
The meeting also marked the attendance of leaders from several ministries, sectors and provinces and cities which have attracted large sums of foreign direct investment (FDI), as well as economic experts.
According to experts, investment is expected to be poured into four industries: information technology and high technology, electronic equipment, e-commerce and logistics, and consumer goods and retail. Therefore, localities should seize this opportunity to draw investment.
PM Phuc said Viet Nam has achieved initial success in fighting COVID-19, but it is necessary to focus on developing the country to realize the dual target of preventing the pandemic and boosting socio-economic development.
The PM asked participants to find concrete measures to optimize the investment that flows into Viet Nam, especially from major multinational groups and high-tech firms, according to VNS.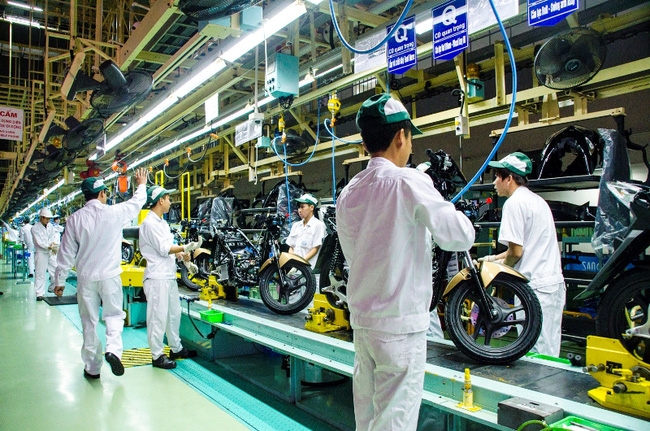 Phuc said Vietnam has made great efforts to control the Covid-19 epidemic (Photo: Cong luan)
Phuc said Vietnam's economy could maintain a growth rate of 4-5% this year thanks to efforts to attract more investment from businesses seeking to readjust the supply chain.
The most important goal of Vietnam today is to maintain economic stability and low inflation to support businesses, investors and people. The Government will monitor developments of domestic and foreign markets to have appropriate monetary policies to ensure reasonable economic growth, the Prime Minister said.
Although the 2020 GDP growth rate may be lower than the previously set target of 6.8% and 7% last year, Vietnam's economy is forecast to maintain its growth momentum, unlike some neighboring countries are facing recession. In other words, disruptions in the global supply chain caused by the Covid-19 epidemic will affect exports but Vietnam still benefits from the desire to diversify production facilities of foreign enterprises, according to Partner.
The Prime Minister said Vietnam has an appropriate monetary policy to support businesses. At the same time, the Government is also implementing important infrastructure projects to improve logistics operations. The State Bank of Vietnam will continue to monitor the economic situation in the country and the world to ensure a reasonable credit growth and maintain the stability of the macro economy, according to the Prime Minister.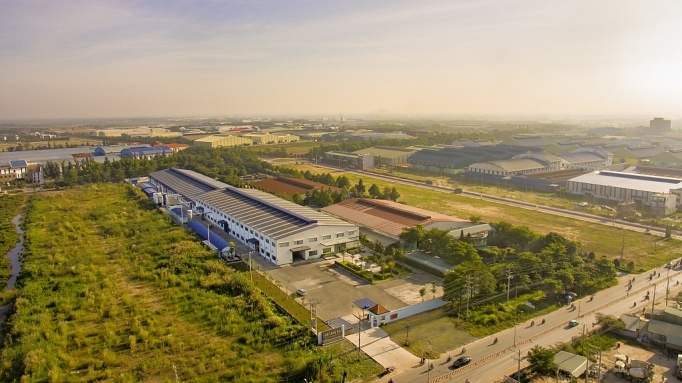 Vietnam is ready to welcome foreign investors (Photo: Industry and Trade News)
"Vietnam has made great efforts to control and soon repel the Covid-19 epidemic and is ready to rise with the momentum of economic recovery and development", said the PM.
"Vietnam is ready to welcome foreign investors who want to invest in building new projects or transferring production lines from other countries to Vietnam," the Prime Minister affirmed Vietnam will continue to be a safe destination for foreign investors and tourists.
He suggested attracting selective projects, aiming at big multinational groups utilising new cutting-edge and environmentally friendly technologies.
The Government leader requested building a project to address bottlenecks for investors such as land clearance and human resources.
He agreed on the establishment of a working group in charge of this matter, headed by the Minister of Planning and Investment.
Emphasizing the role of communication, PM Phuc suggested promoting Viet Nam as an attractive investment for investors and tourists.
The Government, localities, and sectors must create optimal conditions in terms of production premises, necessary and attractive incentives, administrative procedures, and human resources, he said.
Attracting foreign investment with high-tech and high added value projects is an essential trend, the PM said, adding that authorities should make it easier for all economic sectors, particularly the private sector, to successfully do business in Viet Nam.