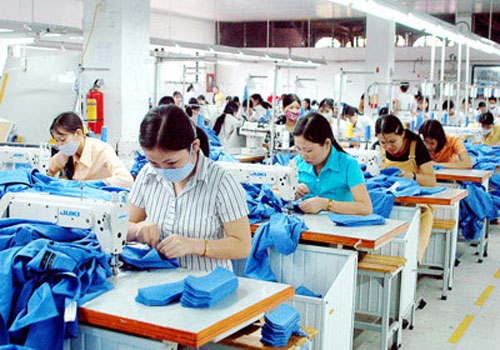 (Photo: Academy of Social Sciences)
Having worked in Vietnam for the past two decades, Adam Sitkoff, Executive Director of the American Chamber of Commerce in Hanoi, said that the country has never had such a golden opportunity to attract high-quality FDI investments from the US and other countries.
Last year, with the US-China trade war, many enterprises looked at making Vietnam a key link in their supply chains. The trend became more significant when the COVID-19 outbreak happened and Vietnam emerged as a leading country in pandemic prevention and control, according to Vietnamnet.
According to the Ministry of Planning and Investment (MPI), by the end of April 2020, the total foreign direct investment (FDI) in Vietnam has increased to US $ 12.3 billion. Singapore took the lead with nearly US $ 4.3 billion of investment, accounting for 62.9%. Taiwan territory ranked second with 646 million USD, accounting for 9.5%. China ranked third with 507 million USD, accounting for 7.5%. Next is South Korea, Japan, other ASEAN countries, Europe and the US.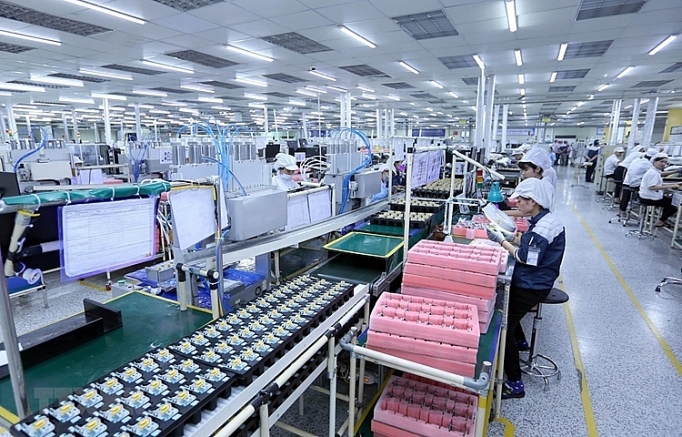 (Photo: Industry and Trade Magazine)
Although the Covid-19 epidemic is affecting everywhere, Vietnam is still a destination that receives much attention from FDI enterprises. Ms. Banjongjitt Angsusingh, Director of the Department of International Trade Promotion, Ministry of Trade of Thailand, said that over the past time, there were 200 Thai businesses seeking to invest in Vietnam.
The areas of interest of this country's businesses are food processing, food, consumer goods, household electricity...Also according to a survey of 122 Japanese enterprises in early February, 62.7% of businesses said they would move out of China; 42.3% of businesses said the destination would be Vietnam, 20.6% of businesses choose Thailand, 18.6% of businesses choose Philippines and 16.5% of businesses choose Indonesia.
Sharing Sitkoff's view, domestic experts said this is a good chance to lure FDI to Vietnam. Economic giants like the US, Japan, and EU countries are now seeking a third country to shift their factories as the supply chain has been broken due to the unforeseen crisis. Vietnam has become a regional spotlight.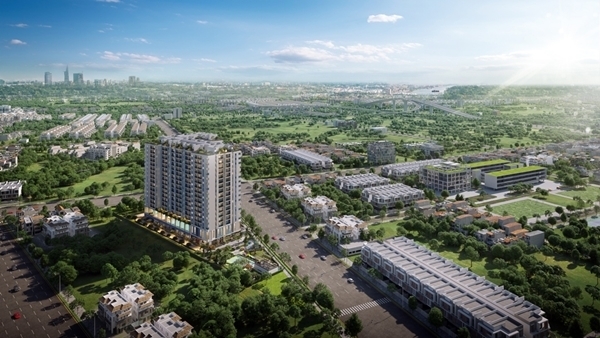 (Photo: Vietnamnet)
To lure more investment, experts said more efforts should be made in improvement of infrastructure, manpower, the business environment and policy renewal. The local business community is also being asked to enhance capacity development to be ready for new cooperation opportunities.
The strong shift of capital flows from many countries also makes the investment sector more diversified. Up to now, leading investment is electricity production and distribution, accounted for 47.5% of total registered investment capital. Next is the processing industry - manufacturing, wholesale and retail, real estate business...
Many Japanese businesses see Vietnam as a potential market and a favorable destination for investment activities thanks to stable political situation, simplified administrative procedures, improved infrastructure, and human resources.
On the other hand, many foreign investors have chosen to go shorter to enter Vietnam market through M&A, acquiring Vietnamese enterprises that have a large market share in the domestic market. Most recently, a representative of Stark Group (Thailand) issued a notice saying that it had successfully purchased 100% of the shares of Thinh Phat Electric Cable Joint Stock Company (Thipha Cables) and Non-ferrous metals and plastic JSC (Dovina). This M&A deal has a total value of up to USD 240 million.
Previously, many foreign corporations also acquired many famous Vietnamese brands such as Sai Gon Beer, Binh Minh Plastic Joint Stock Company, Tien Phong Plastic Joint Stock Company, Cau Tre Export Joint Stock Company, Nguyen Kim Electronics, reported by Financial Magazine.
Candy Lee