Attractive promotions launched in Vietnam to restore tourism post-Covid-19
Cities and provinces across Vietnam have promoted programs to stimulate the recovery of domestic and international tourism when Covid-19 is under control.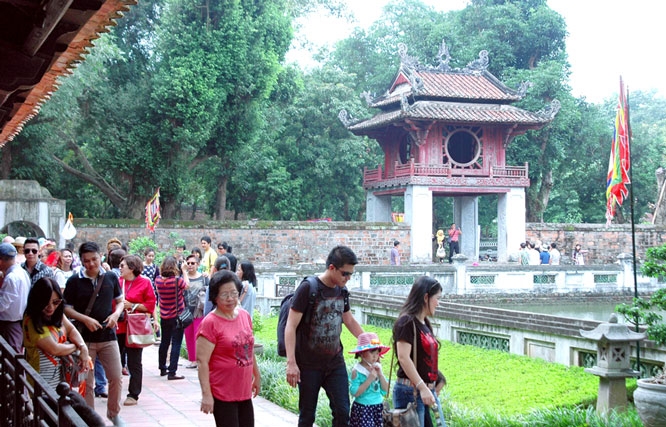 Hanoi takes action to stimulate domestic tourism ((Photo: Hanoi Moi)
Hanoi attempts to restore tourism
According to Hanoi Department of Tourism, Hanoi is making efforts to restore the domestic market, followed by the international market. With the reopening of cultural and tourist sites, Hanoi strives to welcome about 10 - 11 million domestic tourists in the last months of 2020 .
From May 14, a series of monuments and museums are open to welcome guests in the "new normal" state. Walking space in Hoan Kiem Lake and surrounding areas are reopened, attracting the attention of the people. This is the basis for Hanoi to promote domestic tourism, gradually restoring the capital tourism market.
According to the initial assessment of the Department of Tourism, in the first days of reopening, the relics, museums, and tourist areas welcomed the number of domestic tourists about 20% compared to the time before the epidemic. Hanoi strives to welcome domestic tourists higher than the same period in 2019, estimated at 10-11 million visitors in the last months of 2020.
In order to achieve this goal, the Department of Tourism has developed a plan to restore the tourism market in stages. The Department will implement the program "Vietnamese people travel in Vietnam" launched by the Ministry of Culture, Sports and Tourism in association with building a destination image "Hanoi safe - friendly - interesting"; guide tourist sites and attractions to reopen to attract tourists while ensuring the safety and prevention of Covid-19 epidemic.
In the upcoming time, the Department will coordinate to organize cultural, sports and tourist events to attract tourists to Hanoi, such as: Contemporary folklore festivals in the walking space of Hoan Kiem lake and surrounding areas; culinary festivals in Hanoi and other provinces; Craft Village Tourism Festival 2020...At the same time, the Department will link with localities, airlines, tourism service establishments to build key stimulating products to collect domestic attraction, according to Hanoi Moi.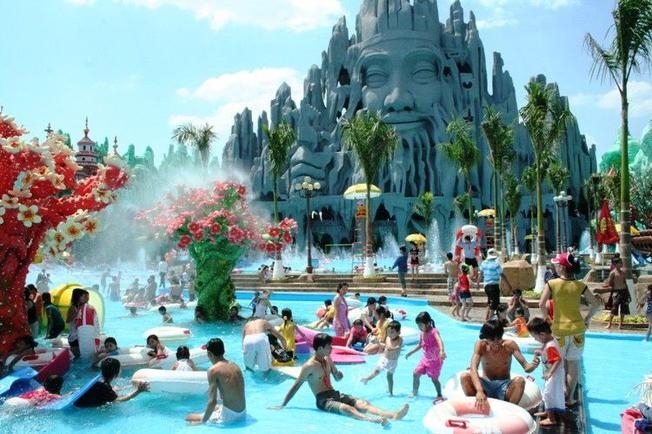 HCMC strives to support tourism industry (Photo: VnTrip)
More than half of travel businesses in Ho Chi Minh city resume
Manwhile, 60 percent of travel firms in Ho Chi Minh city have reopened after a temporary suspension during the COVID-19 crisis. Most of them are in need of financial support to maintain their activities.
Ms. Nguyen Thi Anh Hoa, Deputy Head of the municipal Department of Tourism, said the focus will be placed on stimulating the domestic market. Businesses working in international tourism markets are expected to reopen in the fourth quarter.
The Department has taken measures to support travel firms in taxes, leases, electricity bills, and business loans, according to Ms. Hoa: "Businesses should spend this time restructuring their operations and working out which potential markets to focus on. They need to improve their competitiveness", according to VnExplorer.
Recently, the Department of Tourism of Ho Chi Minh City held a "I love Saigon bread" week to promote bread. Ms. Vo Thi Ngoc Thuy, Deputy Director of Ho Chi Minh City Department of Tourism, said that the campaign to promote Saigon bread has recently achieved positive results.
According to Thuy, the upcoming plan of the tourism industry will be to promote broken rice. This is also a typical dish of Ho Chi Minh City. Although many localities also have this dish, they must enjoy "Saigon broken rice" because it has its own color and flavor. "The advertising campaign will contribute to bringing cuisine in general, broken rice in particular to become indispensable when visitors come to Ho Chi Minh City" - Ms. Thuy said.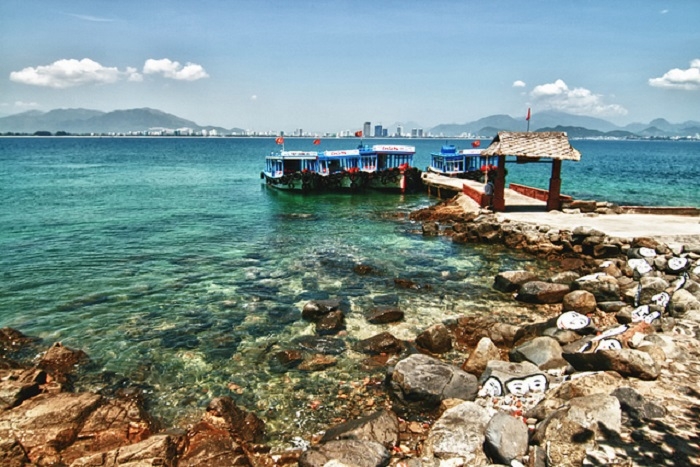 Khanh Hoa also have measures to stimulate tourism (Photo: Khanh Hoa travel)
Efforts made in other provinces to recover tourism
The Khanh Hoa Department of Tourism, working in collaboration with the Department of Information and Communications and the Nha Trang - Khanh Hoa Tourism Association, hosted a press conference in Nha Trang city on May 22 in order to unveil a fresh tourism stimulus programme for the local tourism sector.
The tourism stimulus package is scheduled to be implemented from June 1 and will last until the end of the year in line with the theme "Safe Vietnam Tourism" and "Vietnamese people travel in Vietnam".
In order to improve the overall quality of the tourism stimulus scheme, Khanh Hoa is calling for a strong response from its local business community to devise high-quality tourism product packages in an attempt to stimulate tourism demand with a specific focus on services relating to health care, nightlife, and cuisine.
According to the Khanh Hoa Department of Tourism's plan, between now and the end of the year, the locality will be promoting tourism in a number of key markets nationwide such as Hanoi, Hai Phong, Ho Chi Minh City, and Can Tho.
In addition, the province will be organising activities such as a workshop to discuss solutions aimed at improving the quality of tourism activities, a range of art events, and a contest to design tourism brands suitable for Nha Trang - Khanh Hoa, reported by VnExplorer.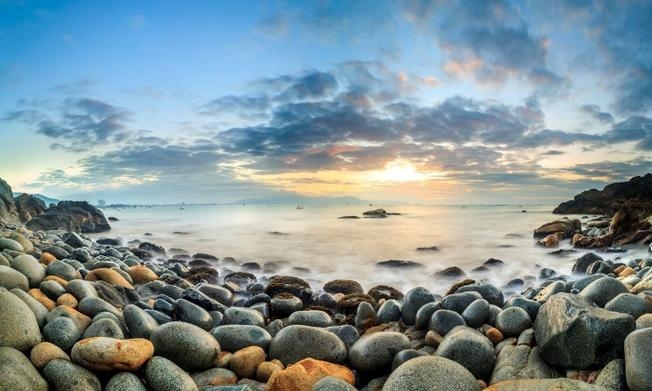 "Stimulate Quy Nhon - Binh Dinh tourism" campaign has also been organized (Photo: VnTrip)
Responding to the program "Vietnamese people travel in Vietnam", on 22-5, in Quy Nhon City, Binh Dinh Province, Department of Tourism organized "Stimulate Quy Nhon - Binh Dinh tourism" campaign to promote the local tourism industry.
In order to promote tourism industry development, Binh Dinh will implement stimulus program from now until the end of 2020. Key solutions are to promote Quy Nhon - Binh Dinh as a safe, friendly and attractive destination; strengthen links with Vietnam Tourism Association to attract domestic tourist markets.
Binh Dinh has mobilized more than 50 enterprises to implement the stimulus program with specific discount policies such as: Hotels, restaurants, tourist transportation offer discount from 10-20%, entrance fees for attractions are reduced by 20 - 50%...Besides, the provincial tourism industry also built new, attractive tourism products, according to Nhan Dan.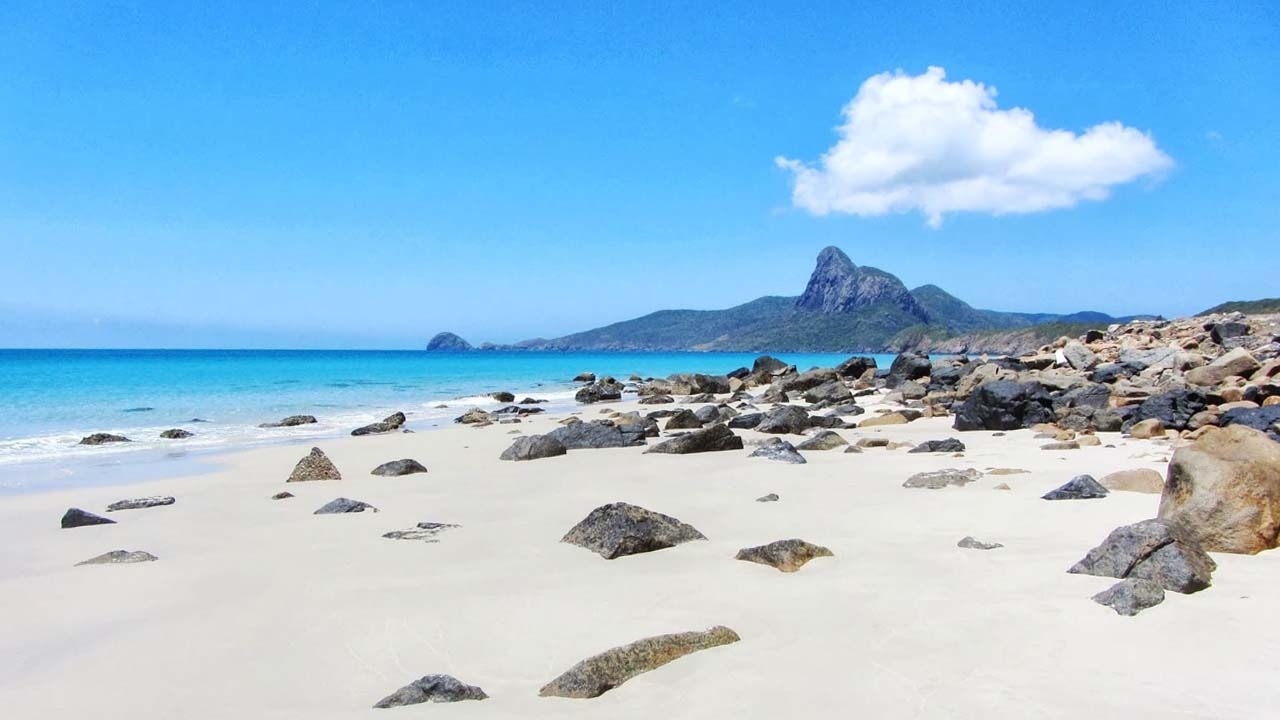 Co To has activities ready for the tourism season (Photo: Today Travel)
Immediately after the end of the social gap period, Co To District People's Committee has implemented activities ready for the summer tourism season 2020, such as: Upgrade and enhance the effectiveness of tourism websites and fanpages; maintain SMS to support tourists, organize many conferences to promote and stimulate Co To tourism...In addition, facilities are instructed to prepare masks and hand wash water for visitors.
Up to now, a number of shipping lines from Van Don port to Co To island have discounted fares for travelers, such as Manh Quang and Ka Long shipping lines reduce from VND 250,000/ticket (US$ 10.75) to VND 200,000/ticket (US$ 8.6). Accommodation establishments mostly reduce from 30% to 50% of room rates; catering services decreased from 10% to 15%.
Mr. Duong Van Tung, owner of Golden Co To Hotel, Vice Chairman of Co To Tourism Association, said: "Most hotels offer discounts under the tourism stimulus program called by the Co To District People's Committee. Our hotel has 56 rooms, the normal price is from 600,000 VND (US$ 25.8) to 1,000,000 VND/room (US$43), now it is reduced to 400,000 VND (US$ 17) to 600,000 VND/room (US$ 25.8). Currently, our performance is only 30%, but I believe it will increase rapidly in the near future ", reported by QDND.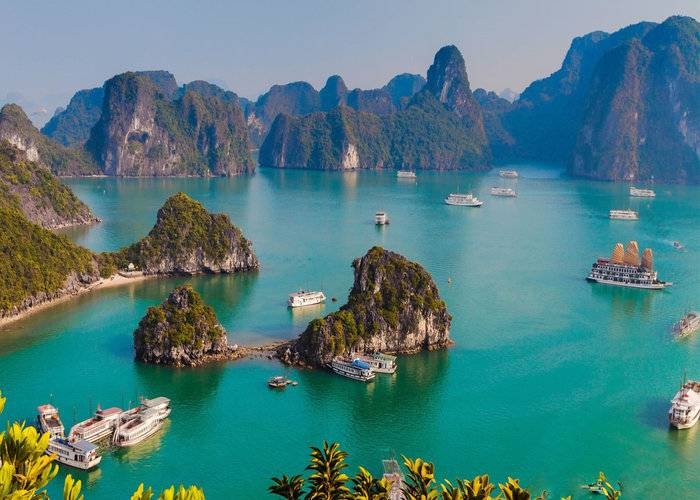 Promotional voucher for Ha Long Bay visit has been launched (Photo: Travel tour)
In response to the program "Vietnamese people travel in Vietnam" launched by the Ministry of Culture, Sports and Tourism, Heritage Cruises Cat Ba Archipelago of Lux Group has launched preferential vouchers right in May so domestic tourists can experience this new tourism product.
With VND 2.5 million/person (US$ 107.48), visitors will admire the panoramic view of Ha Long Bay (Quang Ninh Province), Lan Ha Bay (Hai Phong City) in 2 days 1 night. In addition to enjoying luxurious meals, visitors can also participate in cooking classes, martial arts, spa, pool bar... Especially, the voucher includes entrance tickets and activities in the cruise such as kayak, canoe, squid fishing at night...
"Ha Long Bay is the wonder of the world, next to it is Lan Ha Bay with the floating fishing villages, limestone mountains...Lan Ha Bay has just been named in the most beautiful bays in the world. Heritage Cruise will take you to discover these resort paradise."- Mr. Pham Ha, CEO of Lux Group introduced the attractive promotion, according to Labor.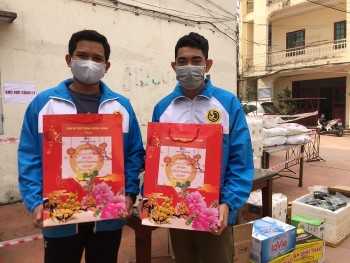 Expats in Vietnam
Vietnam is sending affection to Lao and Cambodian students who stay back in the country for Tet, the traditional New Year holiday which is an occasion for family reunion.