Promoting Cultural Connection between Vietnam, Netherlands
Vietnam and the Netherlands promote cultural connection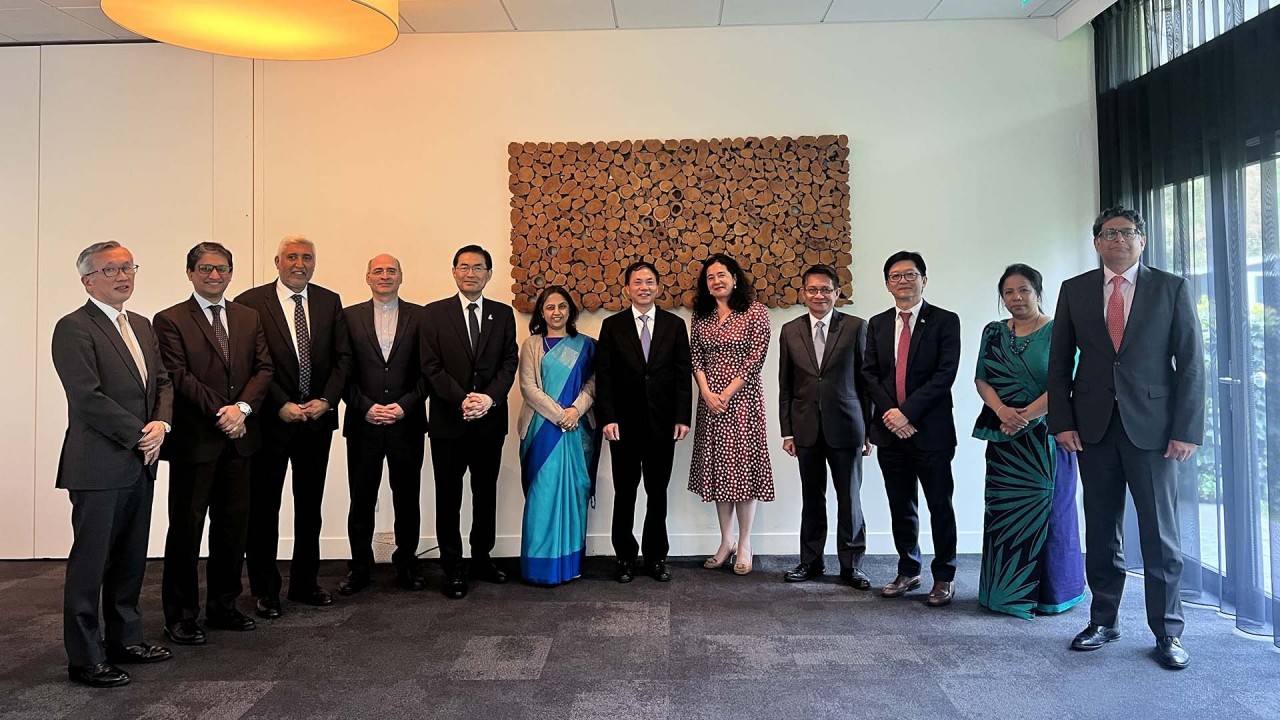 At the event. Source: TG&VN
Vietnamese Ambassador to the Netherlands Pham Viet Anh has chaired a meeting of the Asian-Australian Ambassadors to the European country, during which the diplomats discuss measures to strengthen cultural connections among the nations, VNA reported Friday.
Dewi van de Weerd, Ambassador for International Cultural Cooperation at the Netherlands' Ministry of Foreign Affairs, briefed participants on the international cultural policies of her country.
The Netherlands aims to not only promote its culture abroad but also support artists and creative workers to operate in other countries to make the Dutch culture stronger, she said.
She highlighted the priority regions in the Netherlands' international culture policy, affirming that cultural heritage is an important factor to connect cultures, including the linkages between Vietnam and the Netherlands in particular and between Asian and European countries in general.
Like the Netherlands, a number of Asian countries, especially those in Southeast Asia, have built roads exclusively for bicycles, which is evidence of the cultural connectivity among the countries, she said.
At the meeting, the ambassador also exchanged experience in preserving and promoting the historical and cultural values of ancient villages on the outskirts, where many ancient architectural works, traditional practices, and cultural traditions live. This is a strength of the Netherlands that makes it a favorite destination for tourists.
Speaking to VNA correspondents in Europe, Ambassador Anh said that in the current period, cultural resources have received great attention from all countries to create their soft strengths.
The Netherlands is one of the successful countries in promoting its cultural strengths and developing cultural diplomacy in parallel with an open external policy, serving an open economy and bringing great benefits to the country, he said.
Earlier, Ambassador Pham Viet Anh, permanent representative of Vietnam to the Organisation for the Prohibition of Chemical Weapons (OPCW), attended the fifth review conference on the Chemical Weapons Convention (CWC) in The Hague from May 15 to 19.
On behalf of Vietnam, Ambassador Anh left a message for future generations at Centre ChemTech, calling for stronger efforts for the sake of a world free of chemical weapons.