Provinces sharing border with Cambodia take proactive measures against Chikungunya virus
Four Southern Provinces of Dong Thap, An Giang, Binh Phuoc, and Long An have taken proactive preventative measures against the disease caused by the Chikungunya virus which may spread from Cambodia into Vietnam.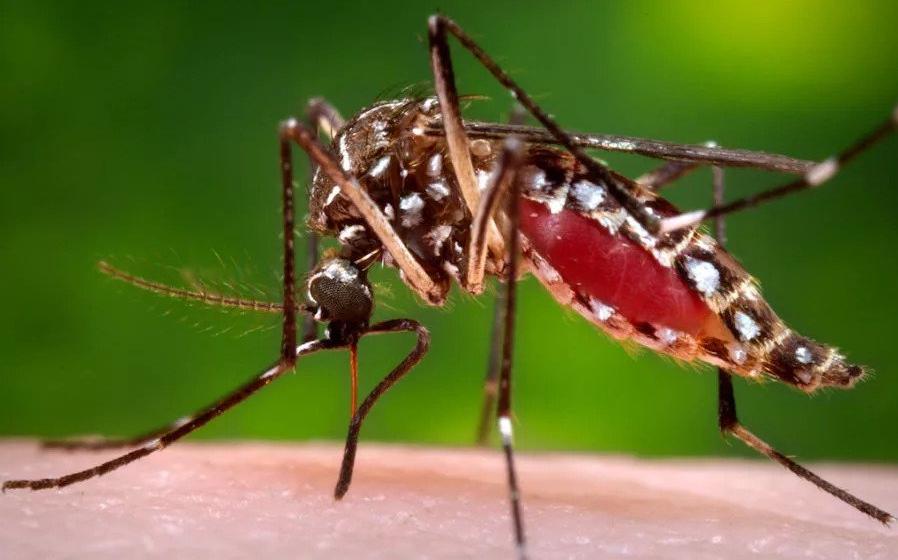 Chikungunya virus is transmitted to humans by Aedes mosquitoes (Photo: Cambodia Daily)
In early August, Cambodia confirmed an outbreak of Chikungunya virus (CHIKV) in 12 provinces, sickening more than 1,000 people, according to Health Ministry's secretary of state and spokeswoman Or Vandine. Thailand's health ministry also reported 1700 cases infected with the virus found in one month throughout 76 provinces of the country.
To prevent the disease from spreading to Vietnam, on August 14, the health sector in Binh Phuoc Province in coordination with local administrations has worked to kill mosquitoes' larva in border districts. Binh Phuoc Province shares the 260-kilometer long borderline with Cambodia, making its citizens vulnerable to the Chikungunya virus, cited by SGG.
Long An, a province in the Mekong Delta, also took preventative measures against Chikungunya. The People's Committee of Long An province also directed localities to deploy prevention and control plans for CHIKV, especially in high-risk areas to avoid the virus from spreading, Lao Dong reported.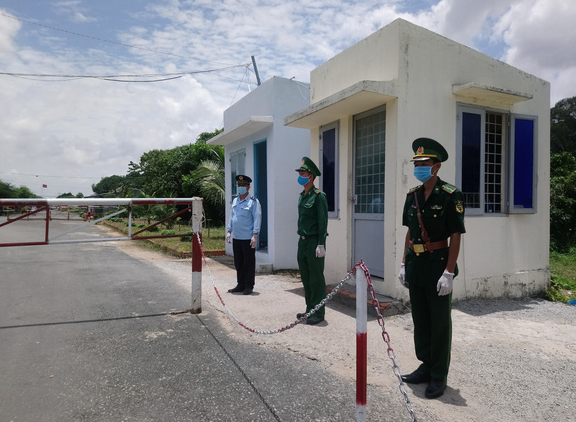 Border guard at the Vietnam-Cambodia border (Photo: Tuoi Tre)
As a region with nearly 50 km of border with Cambodia, Dong Thap actively monitors the epidemic situation, promotes coordination among localities to strengthen communication about the transmission mechanism and measures to prevent and control disease caused by the Chikungunya virus. The health sector in the province also organized many training sessions to propagate to officials and people about methods to proactively eliminate Aedes mosquitoes.
On August 19, Mr. Le Van Phuoc - Vice Chairman of An Giang People's Committee - said that he had just sent an official letter to all localities of the province, asking to strengthen the control of the this disease, which is occurring in Cambodia. An Giang required its localities to fully prepare a variety of drugs, materials, means, and chemicals for disease prevention, fighting, and treatment in all situations, Tuoi Tre cited.
A study published on the website of US National Center for Biotechnology Information states that the Chikungunya virus (CHIKV) is an arthropod-borne virus transmitted to humans by Aedes mosquitoes. First identified in Tanzania in the mid-1950s, CHIKV circulated in the 1960s in sub-Saharan Africa and several Asian countries. In Cambodia, CHIKV was first detected in 1961, probably the Asian genotype that was circulating in the region at that time.
Xinhua News quoted a statement from Cambodia spokeswoman: "Usually, CHIKV is not fatal and most of the patients will recover within a week...but patients can die if they simultaneously have other diseases such as malaria, dengue fever, and meningitis". Symptoms of the infected person are fever, severe joint pain, muscle aches, headache, nausea, fatigue, and rash.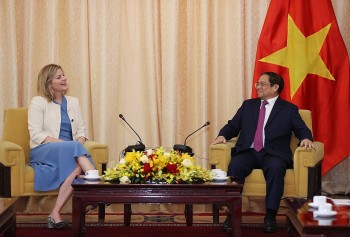 National
The Netherlands committed to cooperate with Vietnam, and together find innovative and sustainable solutions to accelerate green economy transformation.