Quang Ngai, Quang Nam in central Vietnam left desolate after fierce storm Molave
There have been thousands of houses unroofed and dozens of people died as fierce storm Molave bombarded Quang Nam and Quang Ngai Province in central Vietnam.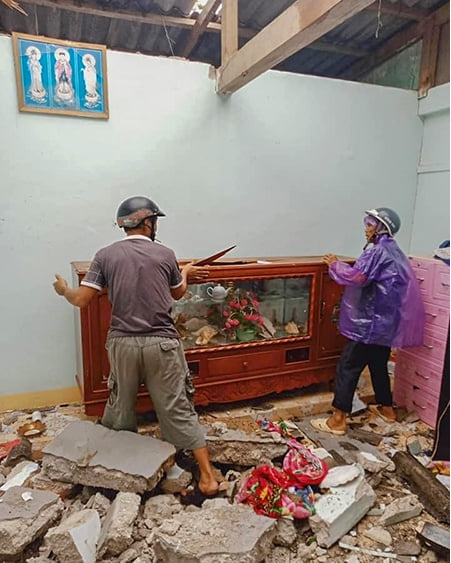 Photo: Thoi Dai
On the morning of October 28, heavy downpours and strong winds triggered by storm No. 9 (MoLaVe) struck Quang Nam and Quang Ngai province, Thoi Dai reported.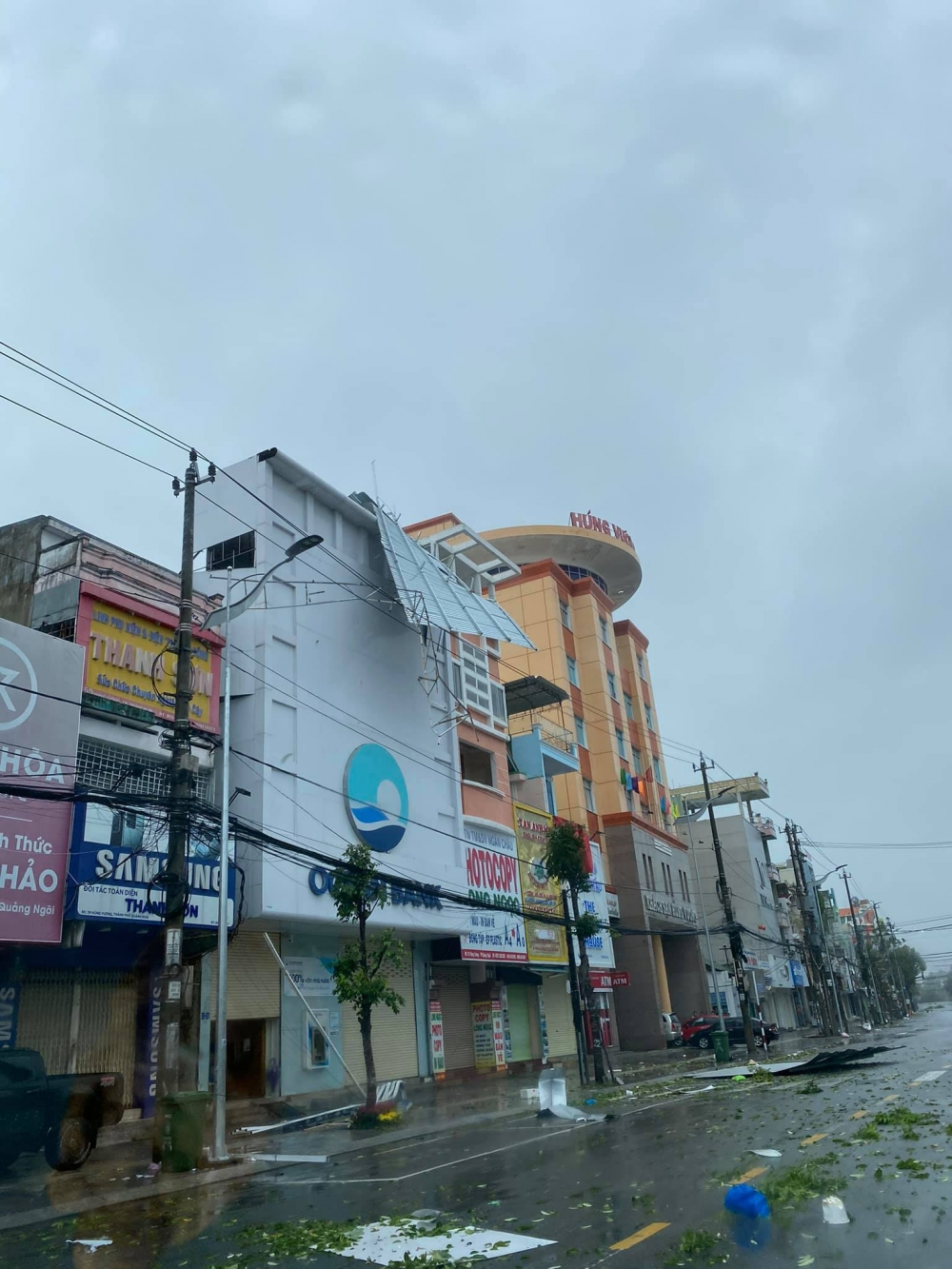 Photo: Thoi Dai
Multiple houses, offices and schools in Quang Ngai Province were damaged by fierce winds.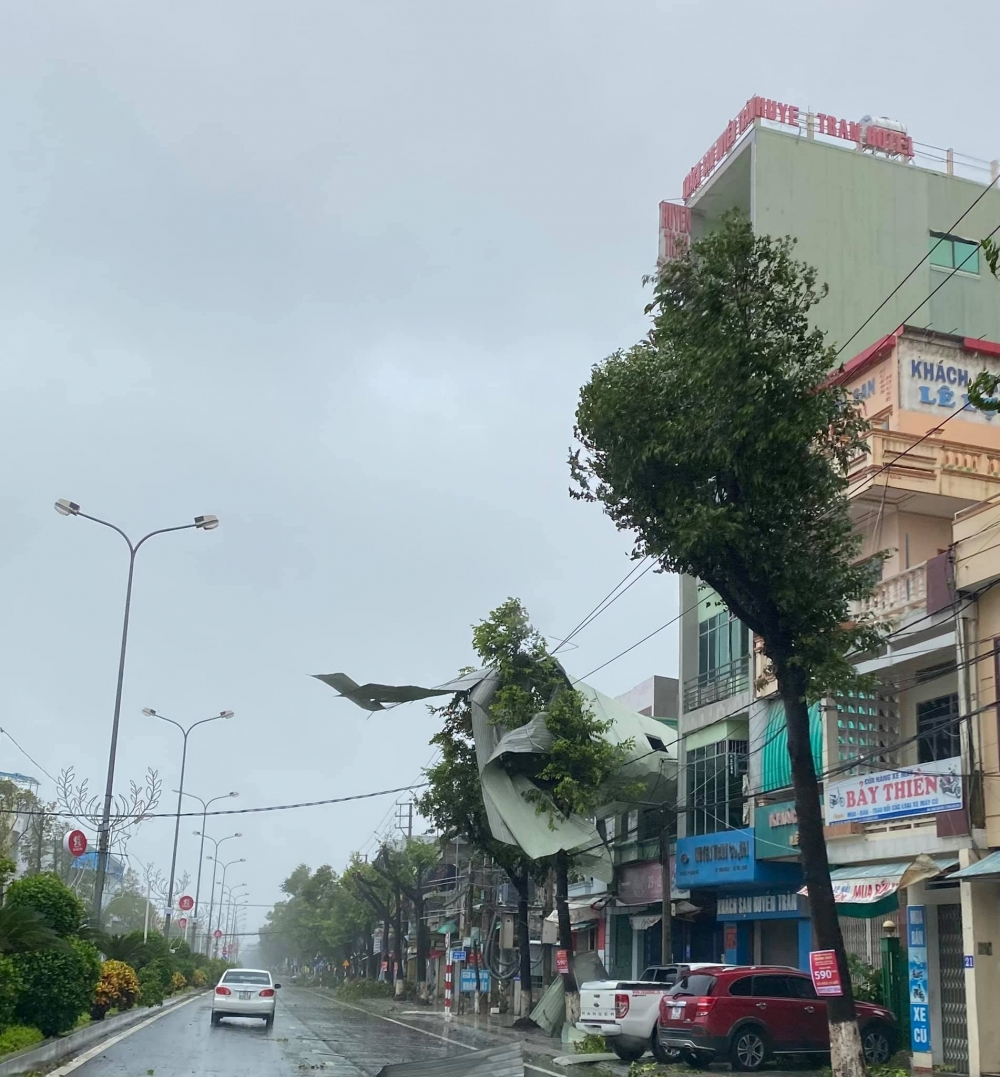 Quang Ngai city center on the afternoon of October 28. Photo: Thoi Dai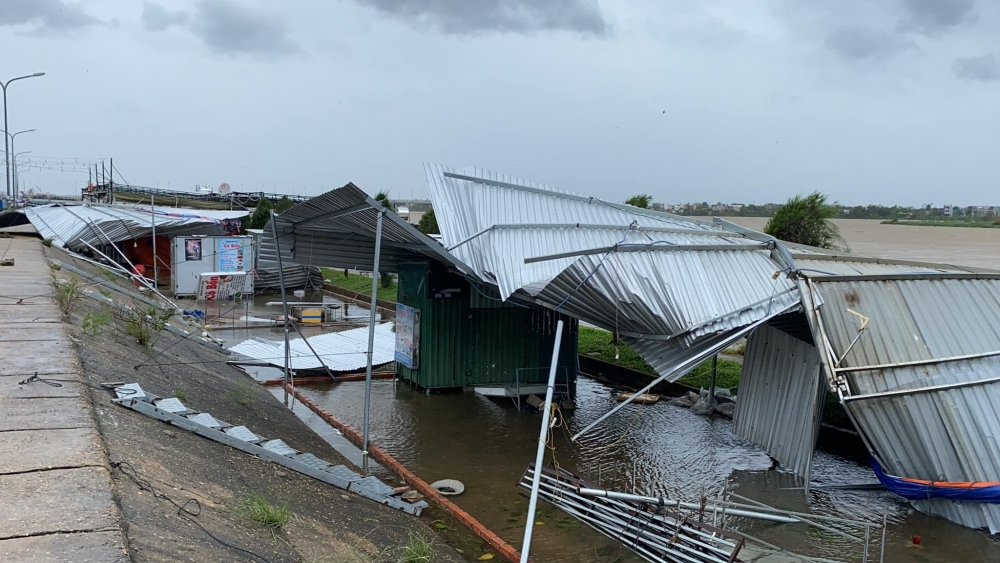 Stalls on the bank of the Tra Khuc river left a wreck. Photo: Thoi Dai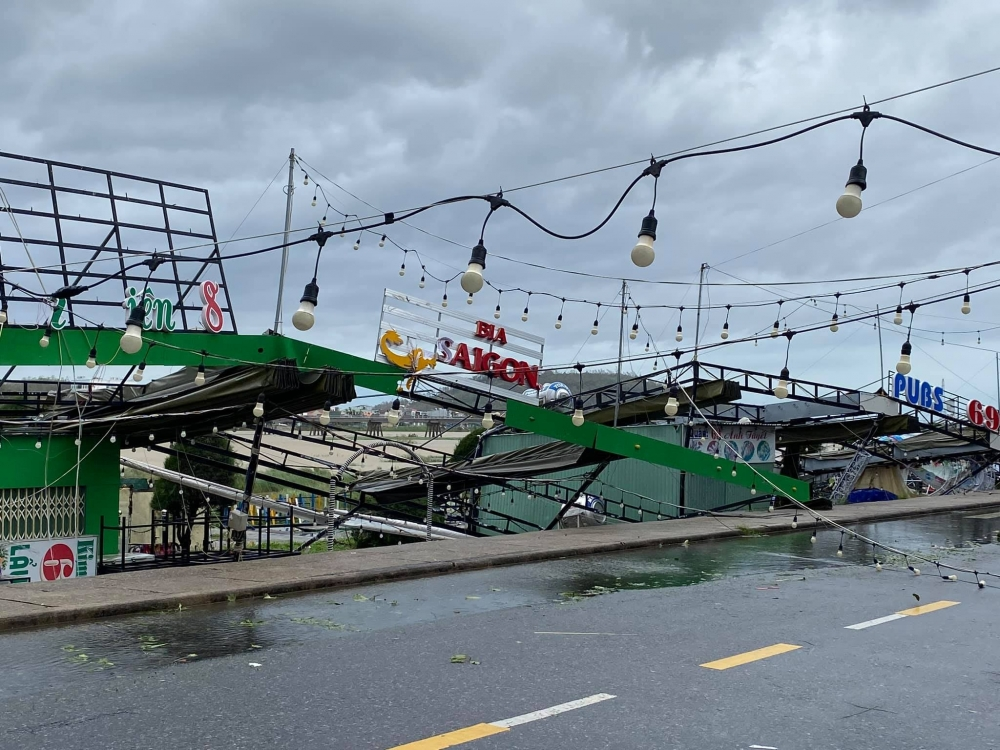 Many restaurants were severely ruined. Photo: Thoi Dai
Quang Ngai's capital city is one of the most severely-damaged areas by Storm Molave. As of 3 p.m October 28, in Quang Ngai, 8 houses have been collapsed and 37.164 houses blown away.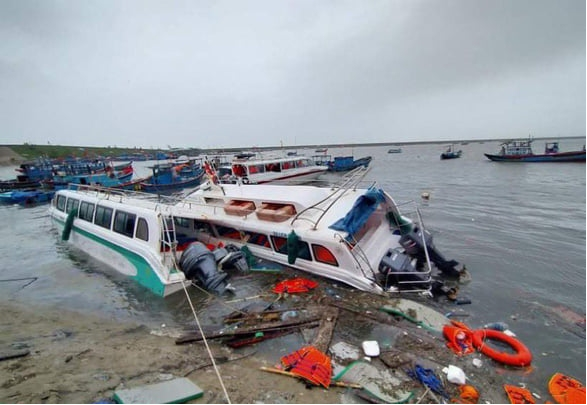 Several fishing boats were ruined and sunk. Photo: Thoi Dai
Strong winds and six-meter-high waves hit Quang Ngai's Ly Son District, blowing roofs off several houses and causing power outage.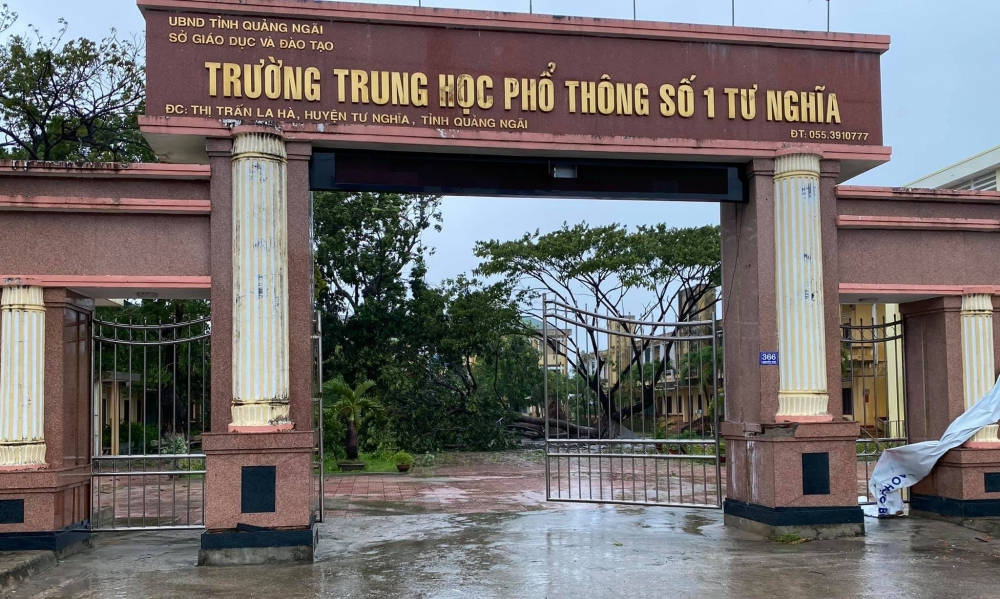 Trees were uprooted in Tu Nghia high school in Quang Ngai. Photo: Thoi Dai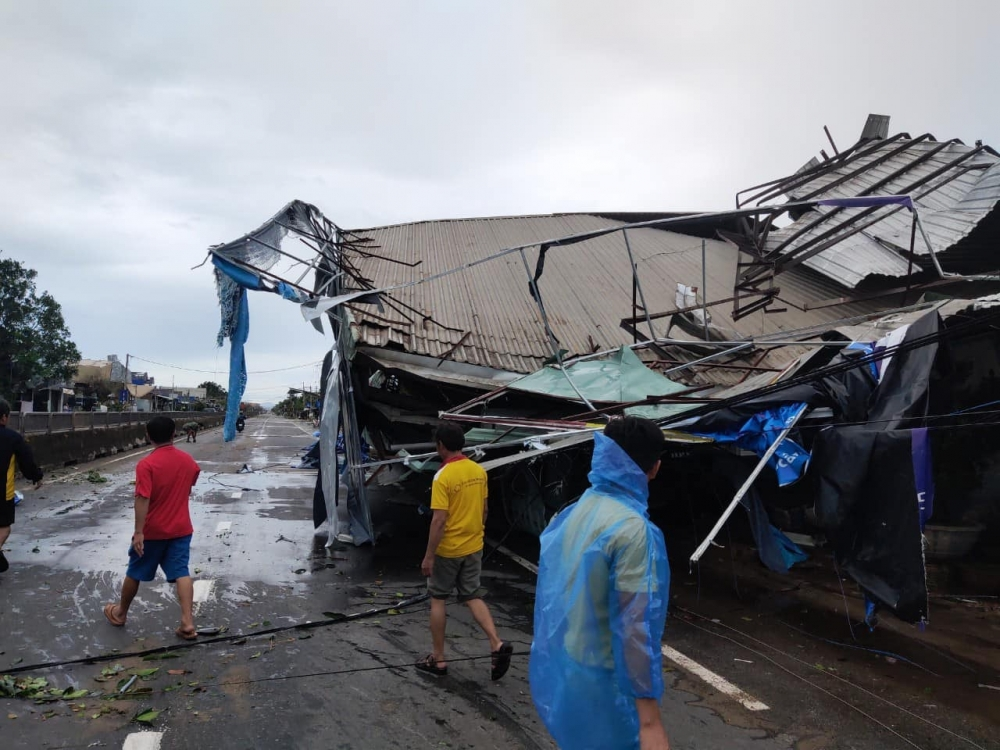 Photo: Thoi Dai
Numerous houses in Quang Nam, mainly in districts of Bac Tra My, Thang Binh, Nui Thanh and Tam Ky city also had their roofs blown. Ho Van Sinh and Ho Van Do, officers of Phuoc Loc Commune, Phuoc Son District were buried by landslide on the way to help the storm-affected locals. After receiving the information, the People's Committee of Phuoc Son district dispatched force teams for searching the duo.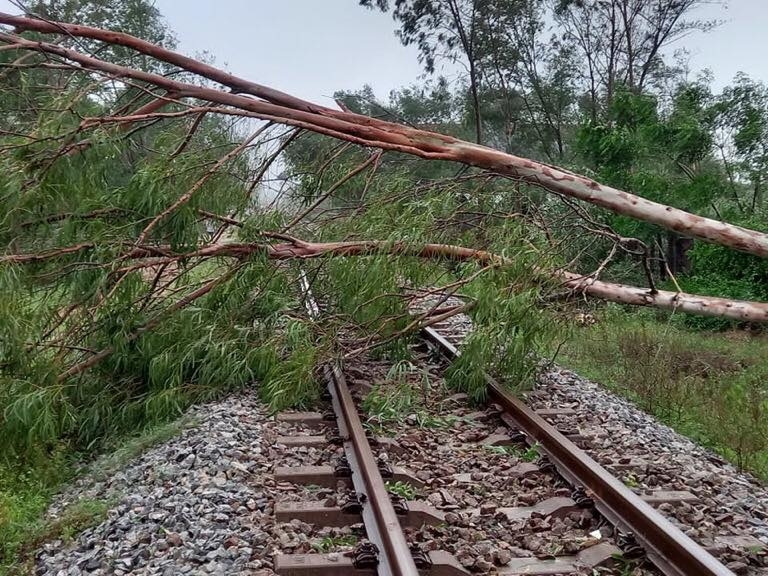 A section of railway through Tam My commune (Nui Thanh, Quang Nam) was occupied by an uprooted tree.
Photo: Thoi Dai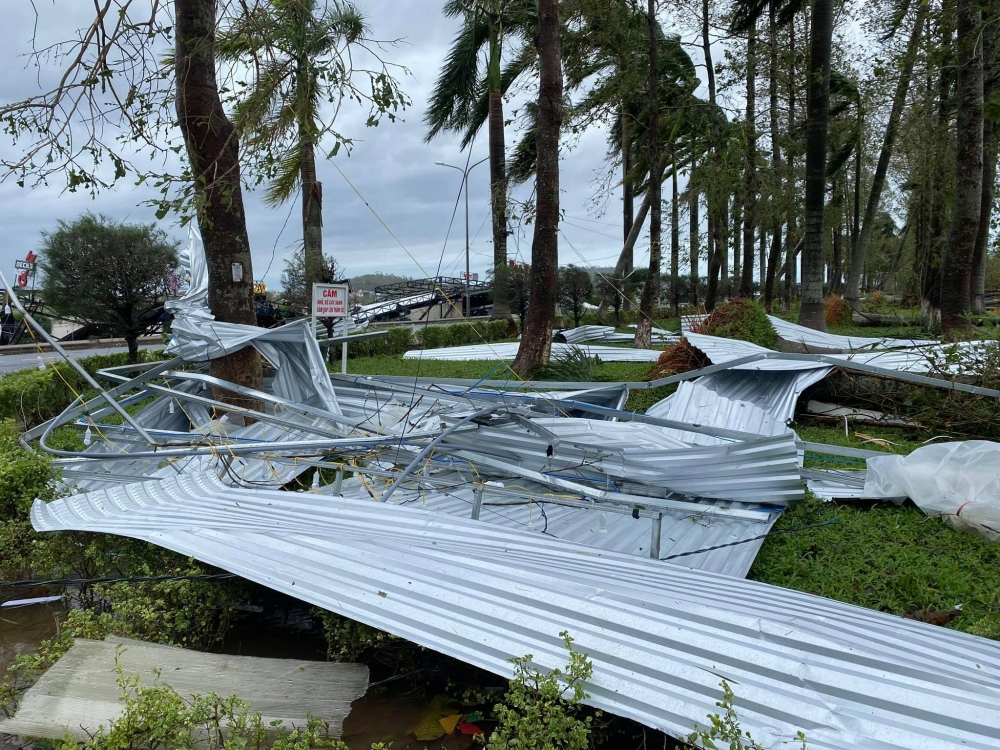 Photo: Thoi Dai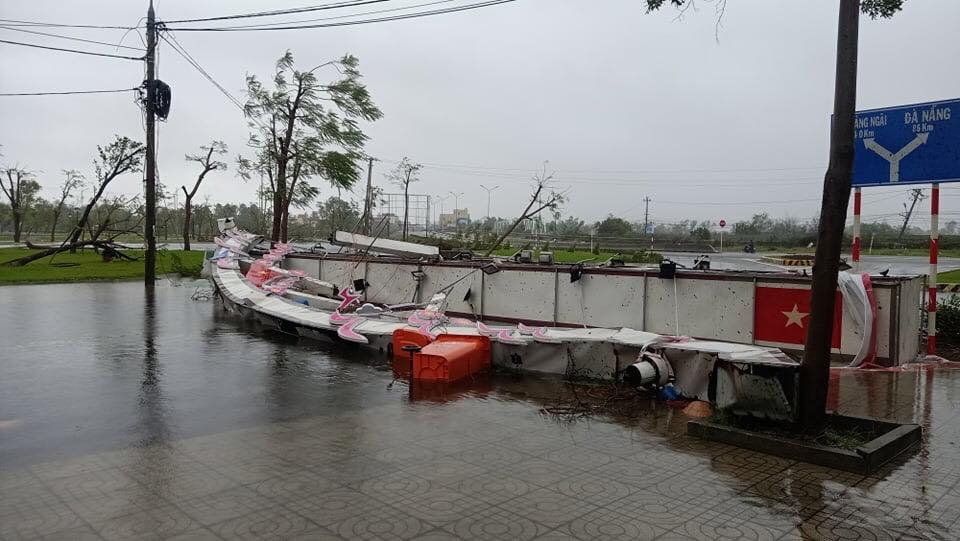 The welcoming gate in Nui Thanh district was demolished. Photo: Thoi Dai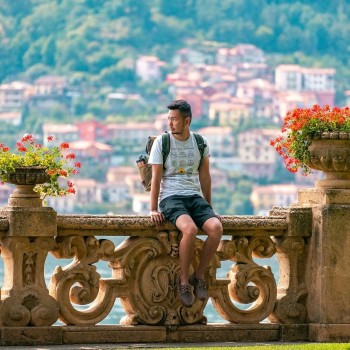 Travel
If you have the opportunity to visit Hoi An at the end of the year, these are some of the best recommendations for fun activities you can do from Peter R – a Thai travel blogger.