Remove barriers to education for Vietnamese disadvantaged children
Saigon Children's Charity continues to remove barriers to education for Vietnamese disadvantaged children despite challenges caused by COVID-19.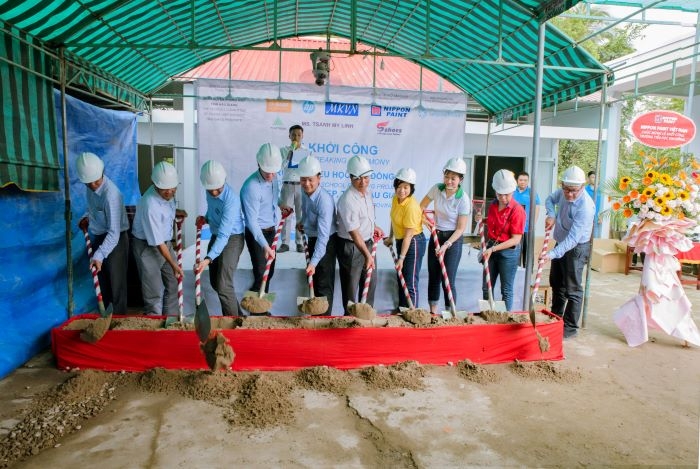 Renovation to take place at Kim Dong Primary school at Hoa Long B site in Kinh Cung Township, Phung Hiep District, Hau Giang province. Source: saigonchildren
Saigon Children's Charity and partners just broke ground on a school renovation project, for a primary school in the Mekong Delta province of Hau Giang.
The project will offer one new classroom, one toilet block and one playground, with a total area of 357 square meters for the Kim Dong Primary School, at Hoa Long B site, located in Kinh Cuung Township in Phung Hiep District.
Located over 270km away from Ho Chi Minh City, Phung Hiep is one of the poorest districts in a province where 11% of the total number of households are classified as poor, Hau Giang newspaper reported.
A study conducted by the Ministry of Education & Training showed that less than 50% of primary schools in Hau Giang were built with proper concrete structures. Without stable foundations and a safe environment for learning, students' safety is at risk.
Facilitated by Saigon Children's Charity CIO, the project receives cash sponsorship from BASF, HP, Tsanh My Linh, MKVN, Tam Tran, and the local authority, as well as material sponsorship from PEB and Nippon Paint Vietnam.
Over 90 schoolchildren will enjoy a cleaner, safer and a more comfortable learning environment when the project completes in early 2021.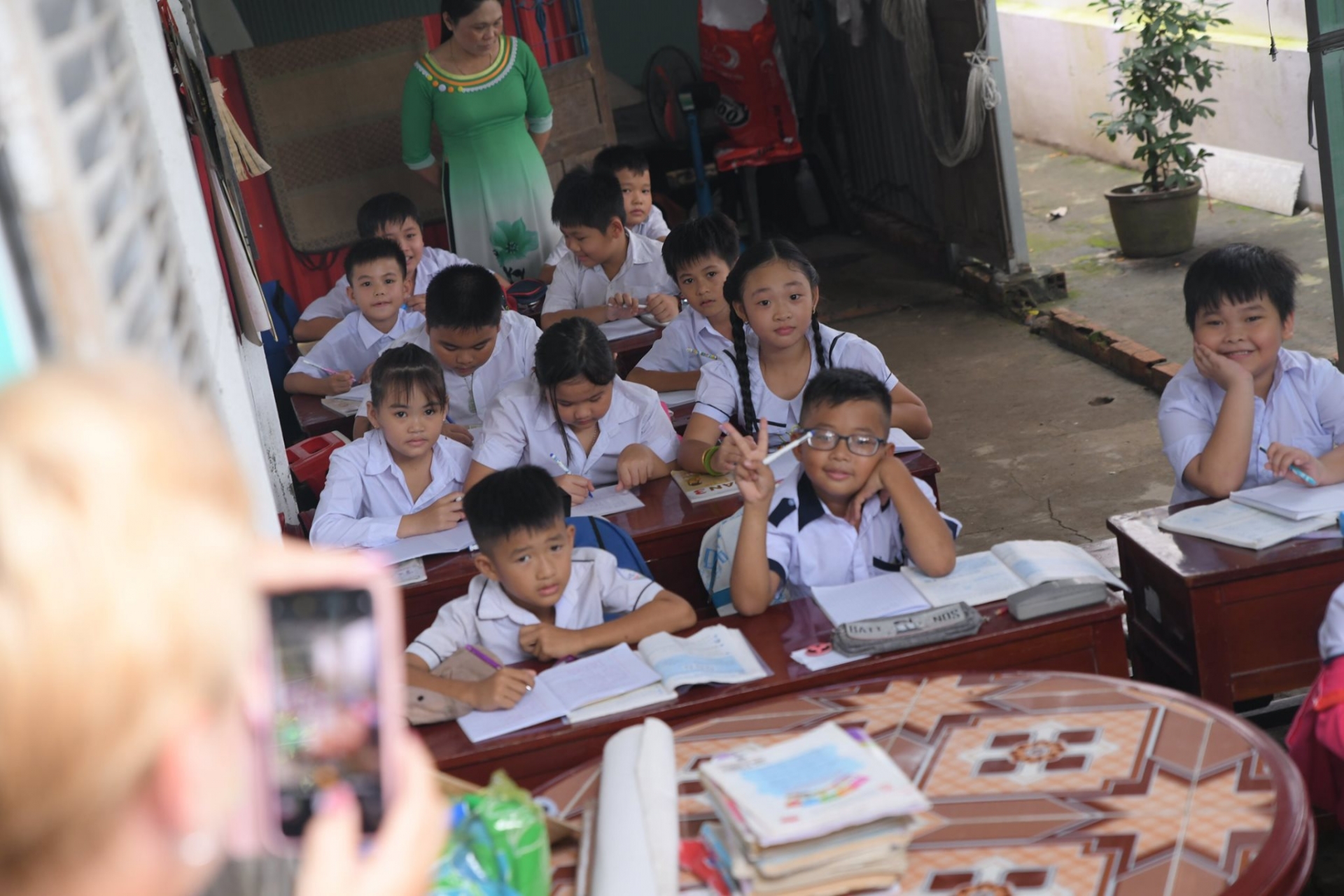 Students learning at a temporary classroom in a local resident house – the new facility will give them better access to education. Source: saigonchildren
The Hoa Long B satellite site of the school currently has four classrooms, three of which are for primary classes and one for kindergarten level. The classrooms were built in 1996 with basic structures and materials and for almost 25 years, the classrooms' structures have been deteriorating. The condition gets even worse during the rainy season since the rusted corrugated iron roof leaks and creates nuisance noise negatively affecting the learning environment.
At the groundbreaking ceremony, a total of 300 pairs of shoes, made by Khoan Nghi, a manufacturer of shoes and slippers, were presented to all students from different sites of the Kim Dong Primary School./.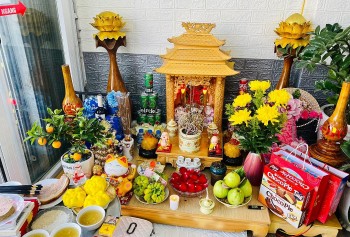 Handbook
Learn more about an ancient Vietnamese tradition that may bring you good fortune!