Returning Vietnamese Migrant Workers in 3 Provinces Received Support
The youth-led initiatives help provide the young returning migrant workers with job replacement, income generation, life skills and sexual and reproductive health knowledge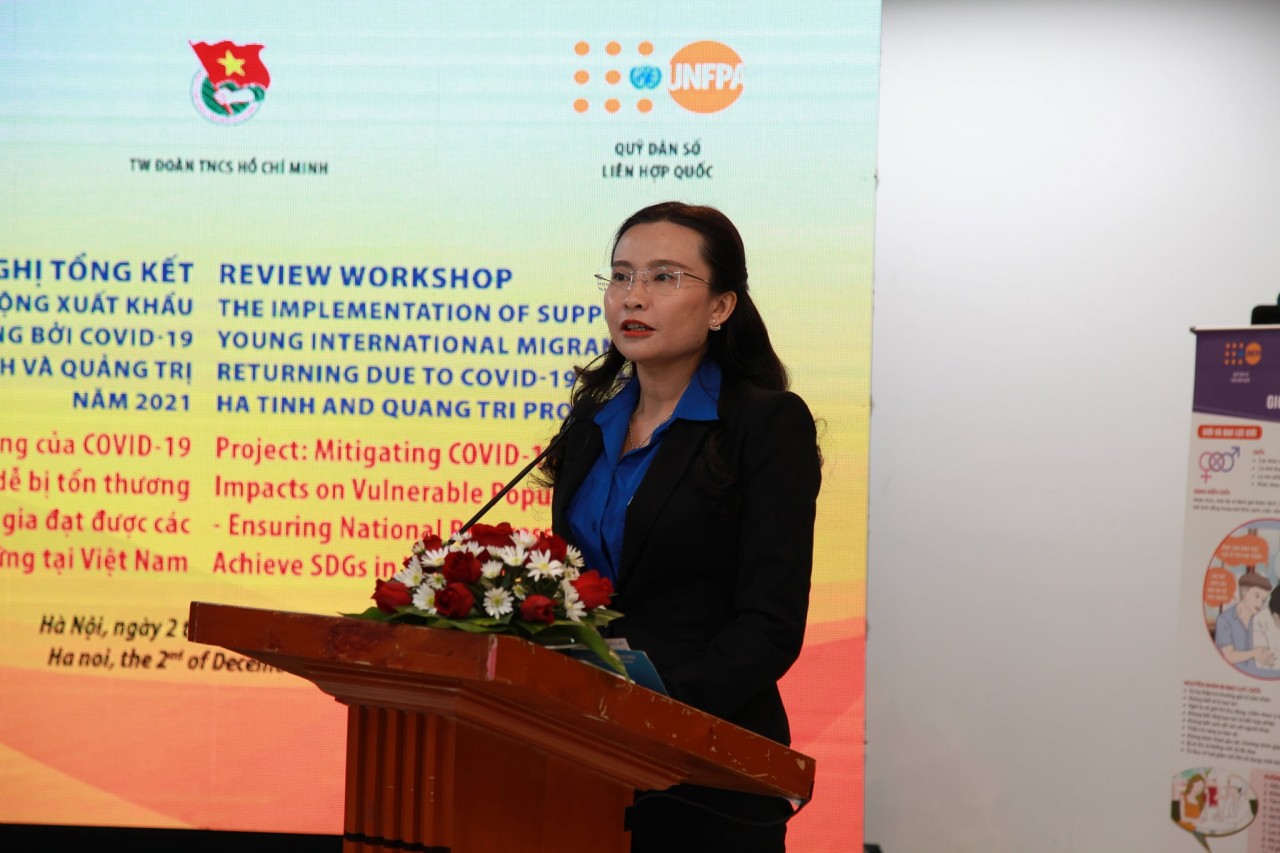 Nguyen Pham Duy Trang, secretary of the HCM Communist Youth Union gives a speech at the workshop. Source: UNFPA Vietnam
Stakeholders of the implementation of 34 youth-led initiatives to provide young international migrant workers returned to Vietnam due to Covid-19 with knowledge on sexual, reproductive health, life skills and job replacement gathered and shared experience in order to ensure the sustainability of initiatives' results and discussed how to expand the initiatives to their peers.
According to Vietnam News, the workshop on reviewing results of initiatives was conducted in Hanoi on Dec. 2 both online and offline by the Central Center for Youth and Adolescent in collaboration with United Nations Population Fund (UNFPA) Vietnam, Ministry of Home Affairs, and Provincial Youth Unions in Nghe An, Ha Tinh and Quang Tri.
Vietnam is one of the countries which have been experiencing severe socio-economic impacts of Covid, and young people are among the most vulnerable population groups. Young international migrant workers from the three provinces of Quang Tri, Nghe An and Ha Tinh are facing harder impacts because of the sudden changes in working conditions. Many of them had to return to Vietnam due to the pandemic, and when they are in their homeland, they have faced difficulties to be reintegrated into the local market conditions.
Supporting young international migrant workers returned to Vietnam due to Covid has managed by Ho Chi Minh Communist Youth Union in Nghe An, Ha Tinh and Quang Tri provinces, and is one component of the "Mitigating the negative impact of Covid-19 on vulnerable population groups – Ensuring National Progress to Achieve SDGs in Vietnam" project which was funded by the Government of Japan through UNFPA.
After just three months, the project achieved remarkable results, developing a set of materials on sexual and reproductive health, mental health care, life skills, gender-based violence and guidance on finding jobs.
Communication materials were used in the training of 100 peer educators and counsellors, who in turn provided 1,450 young people with information, of which 1,000 young international migrant workers participated in a community-based communication session, and 400 had online or face-to-face counseling.
The project successfully helped find jobs for more than 300 people through 34 youth-led initiatives in three provinces.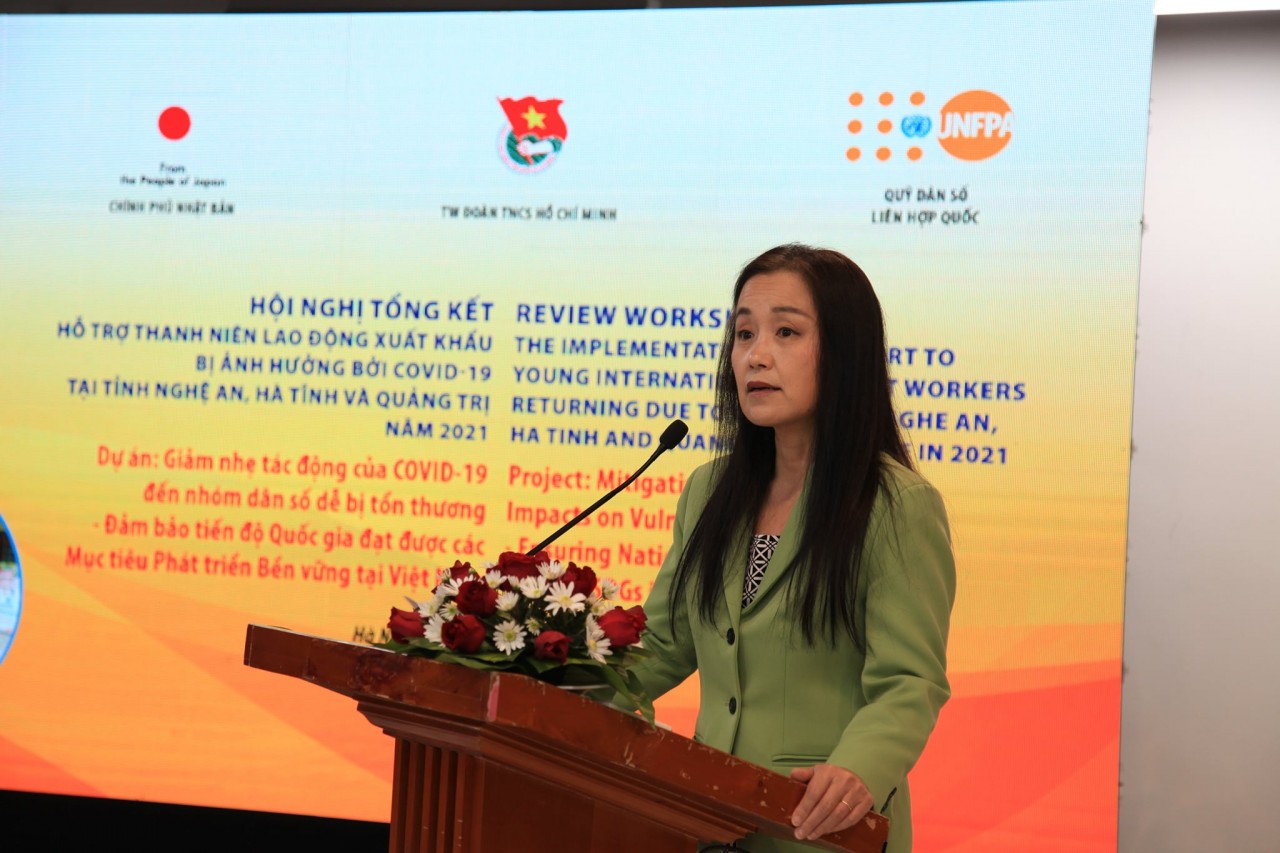 Naomi Kitahara, UNFPA representative for Vietnam at the event. Source: UNFPA Vietnam
At the workshop, Naomi Kitahara, UNFPA representative in Vietnam, expressed her delight at the results. With technical and financial support from UNFPA, young migrant workers in these three provinces have been equipped with essential life skills and comprehensive sexuality education; and they have been provided with professional support for their re-integration into the domestic labour market.
"I hope that the successful initiatives will be replicated nationwide. At UNFPA, I voice our strong commitment to closely working with the Vietnam Youth Union, so that Vietnam's young people are not left behind in the country's sustainable development process," she said.
Nguyen Pham Duy Trang, secretary of the HCM Communist Youth Union, emphasised that the support on gender-based violence and employment was meaningful to help young people solve their immediate difficulties in earning money and to stabilise their new lives.
"It is necessary to implement communication on sexual and reproductive health, gender-based violence for young people in communities, and support vocational training for young workers so they can actively learn and apply new technical advances rationally, and sustainably use the supported resources," Trang said.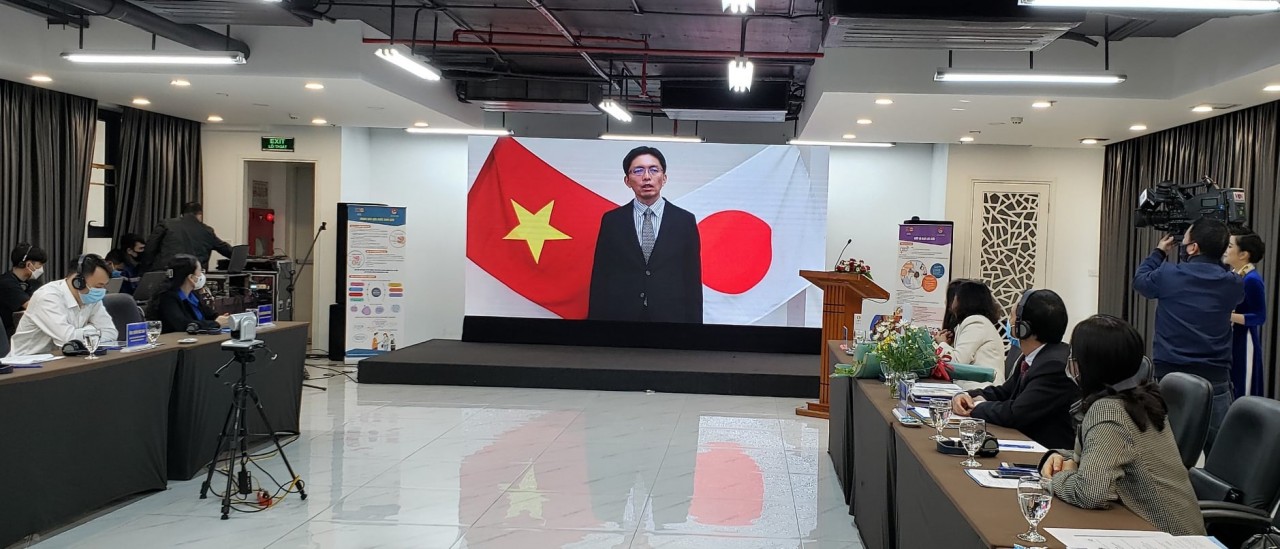 Okabe Daisuke, the Minister of, Embassy of Japan in Vietnam, speaks virtually during the event. Source: UNFPA Vietnam
Attending the signing ceremony virtually, Daisuke Okabe, minister of the Embassy of Japan in Vietnam, said: "The Government of Japan is honored to be able to support these initiatives which contribute to the realization of the Sustainable Development Goals' philosophy of 'leave no one behind." He also assured Japan's full support for mitigating the negative impact of Covid-19 in Vietnam.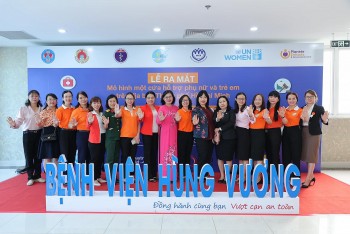 Viet's Home
What is the one-stop centre for women and children experiencing violence?